Top 10 Healthy Christmas & New Year Holiday Destinations
13 November 2019

13 November 2019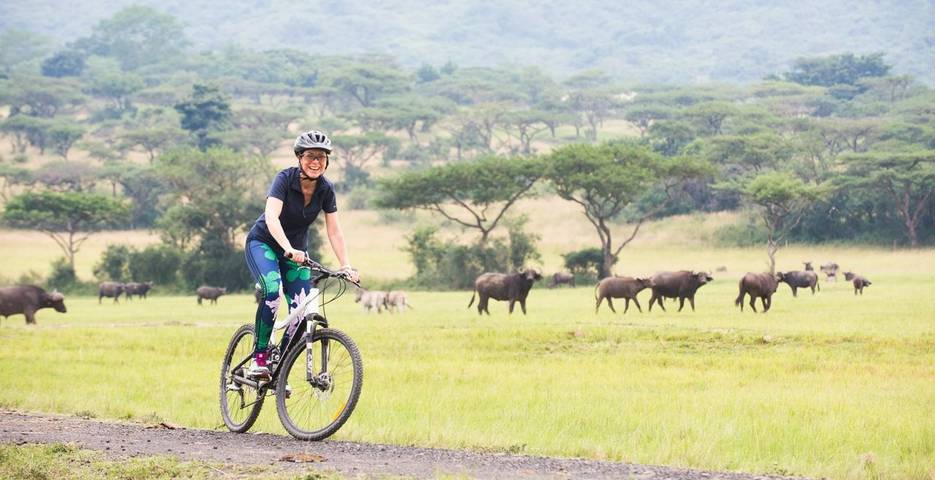 Winter is coming. Our 50° to 59° latitude means long dark nights and cold wet climates which seep into our bones, but it's not all doom and gloom because we have the perfect solution. Discover some of the best Christmas and New Year holiday destinations, from safari adventures in South Africa and spiritual healing on the tropical island of Bali, to candle-lit treatments in Puglia and tropical hiking in Costa Rica.

Whether you're an adrenaline junkie, zen yogi, or a spiritual gangsta, ditch the ordinary, take a time-out from the traditional and head wherever your wellness whims take you. With a host of exotic locations for you to visit, let's beat those winter blues and give yourself or your loved ones the gift of well-being with these healthy holidays.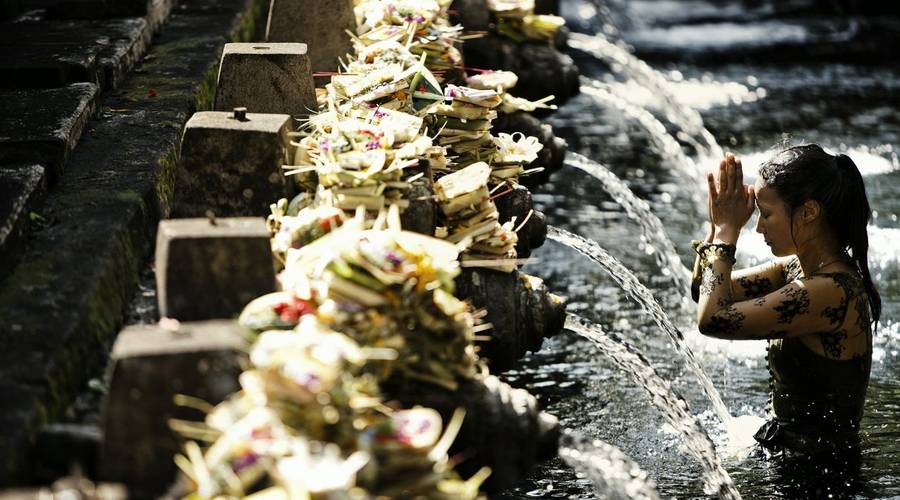 Take a break from your frantic Christmas preparations and enter this jungle sheathed paradise in Bali. Don't start the new year frazzled, instead, welcome 2020 radiant with a rejuvenating anti-ageing holiday that combines holistic spa therapies and sustaining nutrition to help you reclaim your natural glow. Sit back, relax and let COMO's signature treatments work its wonders. With specialised consultations, you won't be leaving empty-handed—you'll return home with the right tools for a new and healthy beginning.
More information: View COMO Shambhala Estate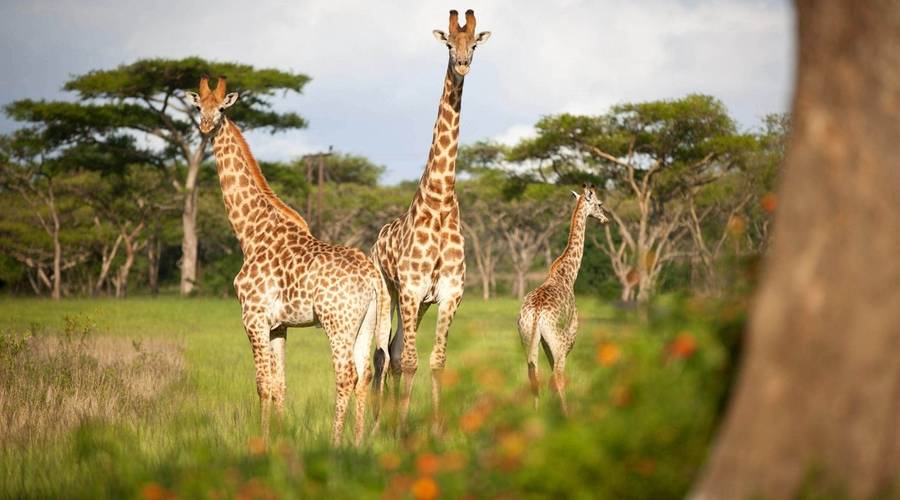 Swap tradition for something more memorable this year. Journey to South Africa for a one of a kind spa holiday set in a beautiful 3,500-hectare nature reserve. When you're not out spotting diverse wildlife or afoot cascading waterfalls, spoil yourself with an unlimited selection of daily spa treatments including body scrubs, facials, herbal baths and massages. Here, there are no schedules to contend with, so you can enjoy every offering at your own pace, whether it be relaxing at the spa, going on private safari tours or celebrating with delectable healthy cuisine.
More information: View Karkloof Safari Villas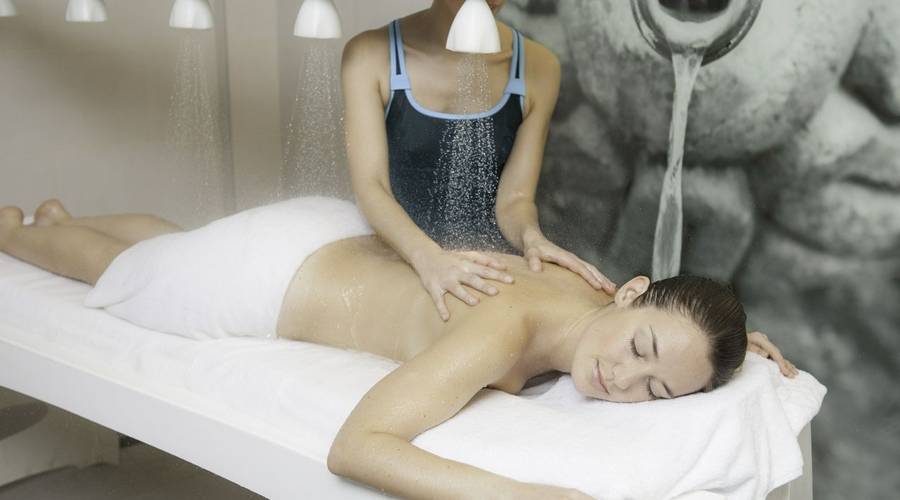 What better way to transition through the end of the decade than with a reinvigorating cleanse? Give your body and mind the gift of replenishment with a detox retreat set in the coastal town of Estoril. This programme combines bespoke nutrition to amend your dietary habits and specialist spa treatments to further enhance your body's natural cleansing process and reduce mental clutter. On top of your daily detox juice, enjoy holistic activities including sunrise yoga and fresh morning walks along the beautiful Estoril coast.
More information: View Palacio Estoril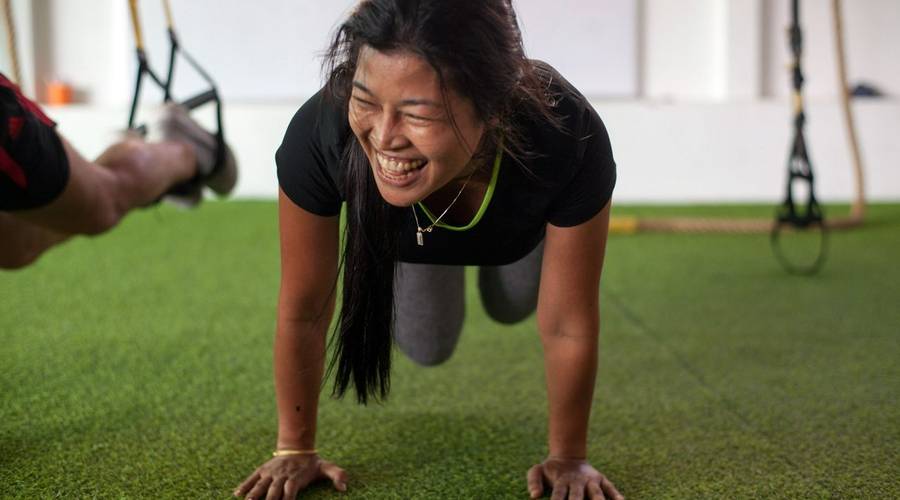 If you're looking for an all-inclusive wellness getaway that includes everything from fitness, nutrition and mindfulness, this retreat has you covered. No experience is the same in this health and fitness getaway, tailored for everyone's goals and perfect for a flexible transition to an effective lifestyle change. Following an active cleanse and food-as-medicine philosophy, the retreat champions the power of movement to help you lead a healthier life. Guests can choose to be as active as they wish with a multitude of fitness classes or as relaxed with massage treatments, meditation and mindfulness workshops.
More information: View Phuket Cleanse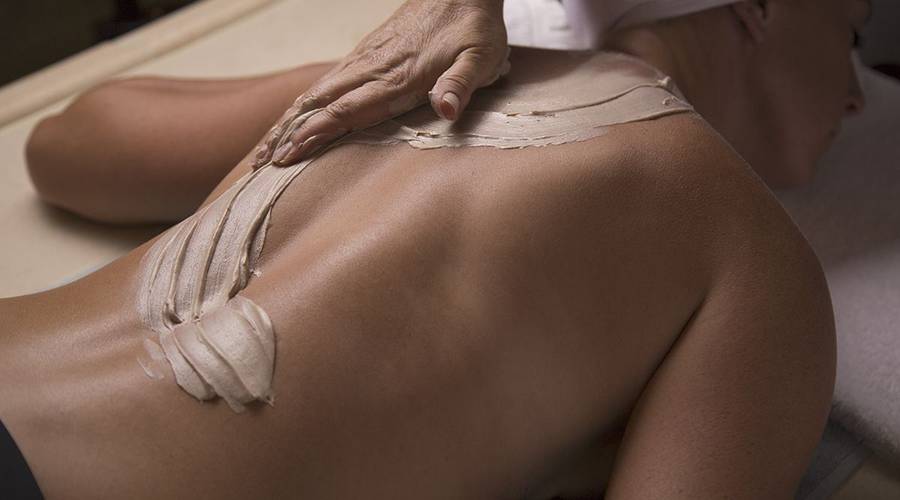 With all the Christmas treats up for grabs, it's harder to keep your diet on track. Beat the Santa belly this festive season with a weight management retreat at this luxury wellness hideaway in South Africa where game drives and detoxing are not mutually exclusive. The programme is designed to improve your metabolism using specialist detox treatments and bespoke nutrition. It also aims to correct eating habits by working through your emotional triggers on lifestyle and nutrition workshops, giving you the right tools to continue your weight-loss journey long after your stay.
More information: View Santé Wellness Retreat & Spa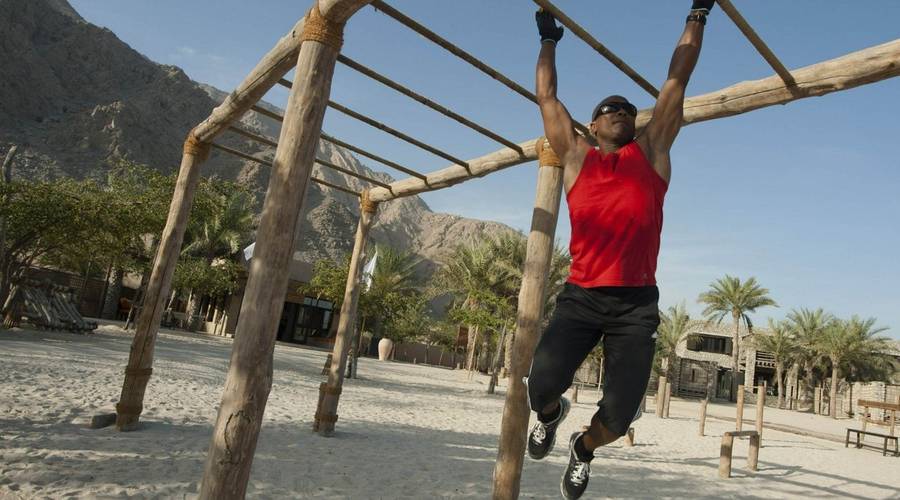 A million miles away from the classic white (or let's be honest with ourselves, grey) Christmas in the UK, Oman offers warmer weather, private sandy beaches and spectacular mountain views. With customised training, this functional fitness retreat delivers on personal goals whether it be toning, fitness, strength or flexibility. Enjoy an array of exhilarating experiences as you swap the daytime TV for trekking and tandem paragliding, then bring the New Year in style on a fitness retreat with a chartered yacht or sunset cruise for the winter holiday of your dreams.
More information: View Six Senses Zighy Bay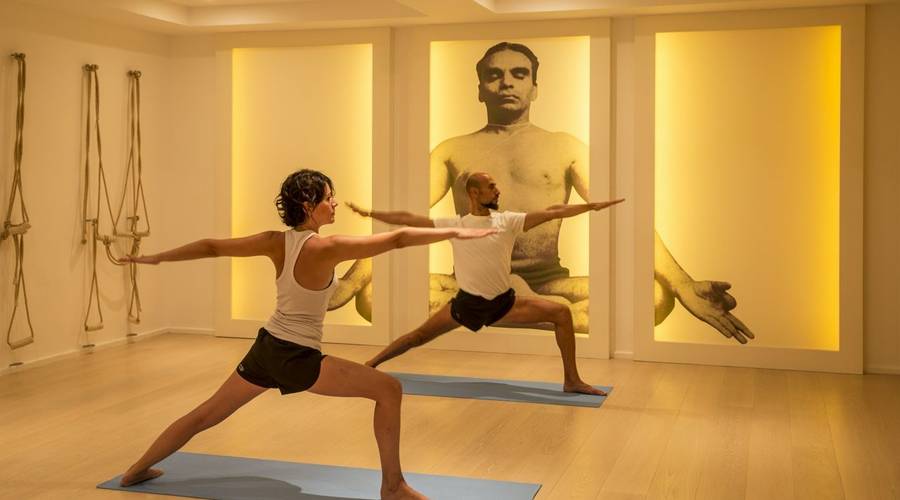 Set in a rural castle in beautiful Puglia, Italy, this decadent retreat finds itself quietly removed from the frantic buzz of city life. Experience a luxury spa break with private fitness sessions, lavish spa treatments and a healthy gastronomy for the senses. Following a holistic approach, indulge in an extensive list of natural body care therapies to soothe you into deep relaxation. Candle-lit walkways spread throughout the grounds, multiple restaurants suit any taste buds and an array of health and wellness facilities accommodate a wealth of complimentary activities.
More information: View Borgo Egnazia

A luxury hotel turned dedicated wellness resort, Amatara has become a benchmark for luxury wellness in Phuket over the years. Set atop a cliff overlooking Cape Panwa, almost every corner of the retreat is bound to jaw-dropping ocean views and extraordinary sunsets. De-stress in the most idyllic surroundings while sampling a range of relaxing spa therapies, including the world's first Thai Hammam. Backed by 'wellness cuisine' and a variety of functional fitness activities, it's the ideal de-stress holiday that checks all your boxes.

More information: View Amatara Wellness Resort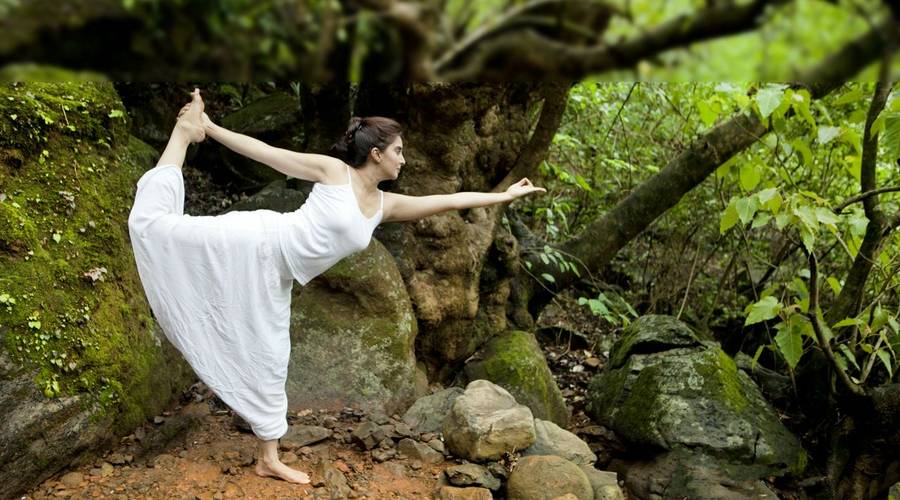 Give yourself the gift of winter wellness this festive season on a yoga holiday in India. With private yoga sessions tailored to suit your goals and skills, this specialist yoga retreat is suitable for both beginners and experienced yogis alike. Including instruction in asana (physical posture), pranayama (breathing) and meditation, start your New Year feeling physically renewed and mentally inspired. As well as daily yoga practice, allow your body to be nurtured with personalised Ayurvedic spa therapies and nutritious, organic cuisine from the on-site farm.

More information: View Atmantan Wellness Resort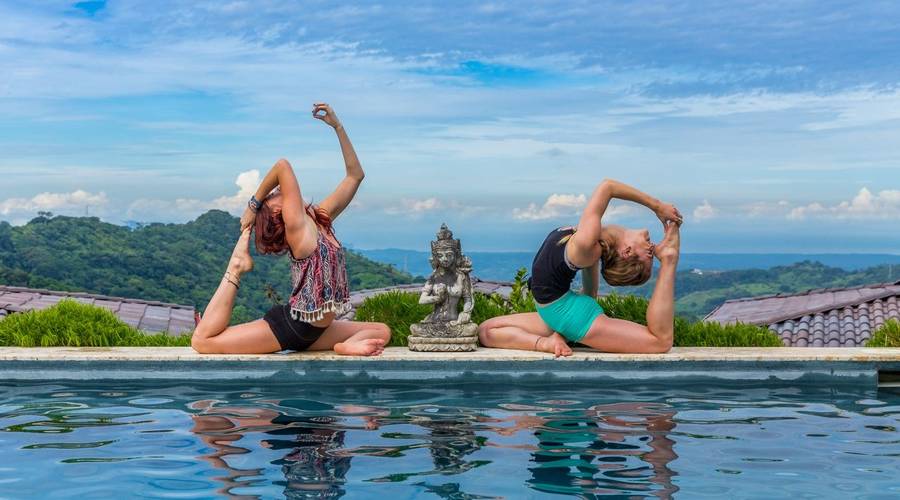 Reconnect in Costa Rica this winter on a holistic health retreat, set upon a quartz mountain with breath-taking views of the Pacific Ocean. Reduce stress with The Retreat's organic farm-to-spa therapies and regain the balance of a healthier lifestyle with nutritionally dense, clean cuisine. Begin Christmas Day with a reviving yoga session and forest hike, before swapping the traditional turkey for a superfood smoothie and fresh, farm-to-table ingredients. Enjoy a healthier, more relaxing winter holiday, where spiritual connectedness, healthy living and self-care are the ultimate focus.

More information: View The Retreat Costa Rica
Talk to one of our Travel Specialists on 0203 397 8891 or contact us here to discuss tailor-making your perfect Christmas and New Year holiday.