Top 5 Singles Activity Holidays
13 July 2015

13 July 2015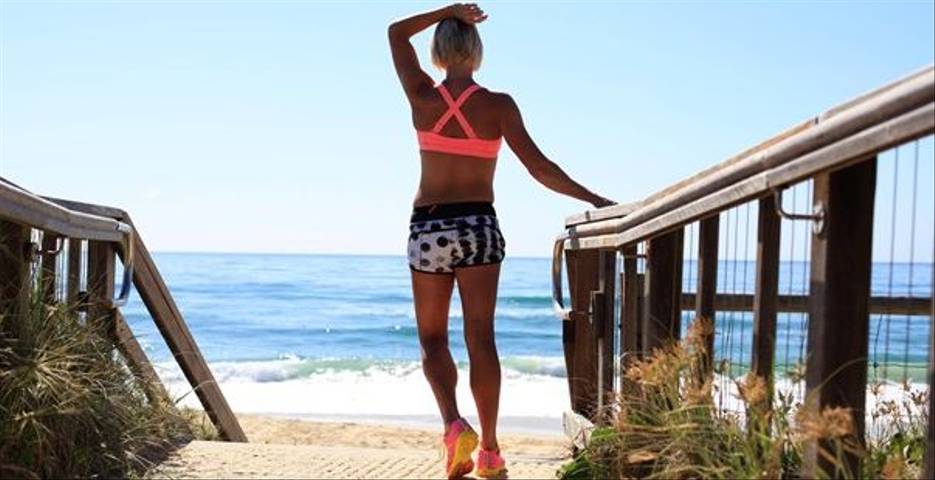 If the thought of lying by the pool for days on end as a solo traveller fills you with a fear of boredom, our top 5 singles activity holidays offer the perfect solution. From surfing to yoga singles holidays; with a vast array of friendly group activities, classes, and group tables at meal times, travelling single no longer means travelling alone.
Boost your fitness and give your body a wellness overhaul, leaving it feeling completely revived with challenging beach circuits and TRX training in Ibiza. Alternatively, opt for a more relaxing and therapeutic wellness escape to the scenic hillsides of Thailand and explore your body, mind and soul with yoga and meditation. Choose from our following list of top 5 singles activity holidays to revive your body and mind to return home the epitome of health.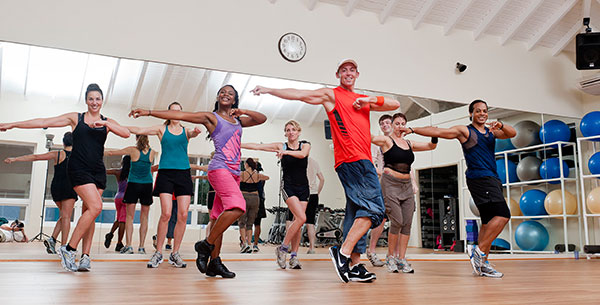 Keep active in a Zumba class at The BodyHoliday 

Experience the ultimate in wellness on a singles holiday that bases itself on the four pillars of exercise, good diet, restorative beauty and relaxation, on the sun-soaked Caribbean coastline. Boost fitness and re-energise with a variety of classes, from yoga and Pilates to Zumba and Box Fit. Perfect for a singles weight loss holiday; reap the rewards of a personal trainer and join in on group activities including beach volleyball and tennis. Head down to the hosted singles table every evening to socialise with likeminded guests or relax in the luxury spa for a pampering session.


More information: View The BodyHoliday LeSPORT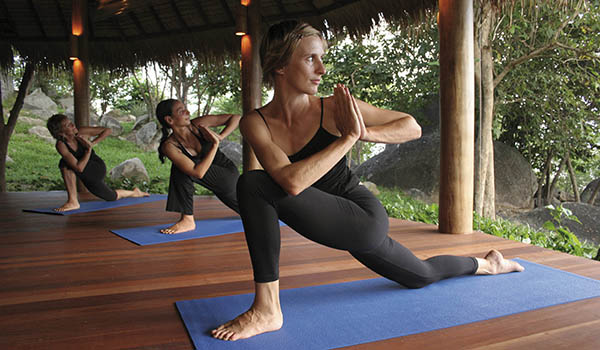 Join in with group yoga classes at Kamalaya 

Escape to the lush hillsides of Thailand at this luxury jungle wellness retreat overlooking views of the alluring turquoise sea. Ideal for a singles yoga holiday, ignite your well-being with a sensual overload of yoga, luxury spa treatments and deliciously healthy food. Enhance fitness with personalised daily yoga sessions from experienced teachers in asana, Pranayama and meditation. Further boost well-being with group fitness classes in circuit training and aqua-aerobics. Unwind within the tranquillity of the spa with luxury Ayurvedic therapies and socialise in the evening at the community table to meet other solo travellers from all over the world.


More information: View Kamalaya Yoga Synergy


Get Fit in Ibiza: 38 Degrees North Optimal Fitness Group Retreat
 
Keep fit with beach kickboxing at 38 Degrees North

Treat your body to the complete health boost it deserves with a fitness break to Ibiza's secluded north coast. Ideal for a singles fitness holiday, ensure your body receives the best care with personalised fitness consultations at the beginning and end of your healthy break. Enjoy Ibiza's beautiful outdoors with wellness enhancing activities including beach circuits, hiking, mountain biking and stand-up paddle boarding. Keep active and meet likeminded travellers with group classes in yoga, TRX-training and kick-boxing, before rejuvenating at the luxury spa or soaking up the Ibiza sunshine in the outdoor swimming pool.


More information: View 38 Degrees North Optimal Fitness Group Retreat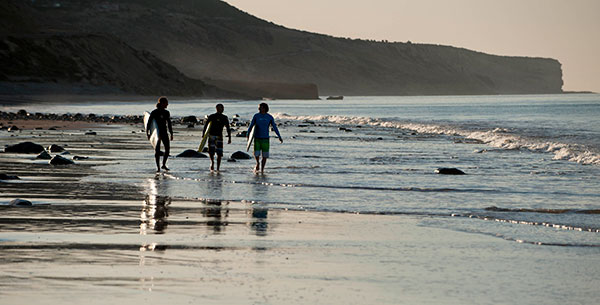 Surf until the sun sets at Paradis Plage 

Wake to the sound of the ocean outside your window and hit the waves during the day in Morocco, an ideal destination for a learn to surf holiday. Great for solo travellers, benefit from first-class coaching in a group with other enthusiastic travellers and fun surf instructors that'll have you standing up in no time. After a morning on the water, strengthen muscles with group classes in Pilates, yoga and TRX to improve your stamina for surfing. Enrich your well-being in the luxury facilities available at the luxury spa with a fusion of French and Moroccan therapeutic treatments.


More information: View Paradis Plage Surfing


Take in the stunning scenery at Rancho La Puerta 

Escape to the secluded hills of Mexico on an active break ideal for single travellers wanting to escape on a fitness getaway in the great outdoors. Reap the rewards of a healthy lacto-ovo vegetarian diet sourced from local produce, and boost fitness with a choice of over 50 classes per day, from circuit training to Pilates. Great for an activity holiday, explore the scenery with challenging mountain hikes and treks before soothing tired muscles with a yoga class or a choice of luxurious spa treatments. Socialise in the evenings with a dedicated singles table, movie and concert evenings.


More information: View Rancho La Puerta
Talk to one of our Travel Specialists on 0203 397 8891 or contact us here to discuss tailor-making your perfect singles holiday.