Wellness Holidays for Animal Lovers
05 March 2015

05 March 2015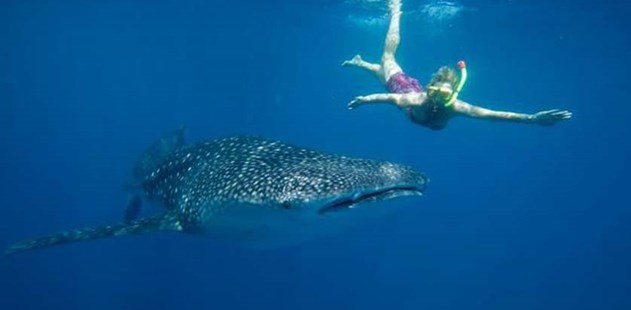 What better way to combine a love for animals and looking after your own well-being than with one of our inspired wellness holidays for animal lovers. Designed to keep you healthy and active whilst exploring different corners of the world in search of your favourite species; each healthy holiday features unforgettable animal encounters.
From a safari in South Africa, to horse riding in Utah's Red Mountains and dolphin spotting in Portugal, there is a wellness holiday option for everyone, whether you're seeking a singles holiday, couples retreat or family break. Discover the rich eco-systems and bio-diverse climate of Costa Rica as you wake up to the calls of Howler monkeys from deep within the rainforest layer, before trekking through the lush Cloud forest in search of exotic flora and fauna. Spend a week beneath the Indian Ocean in the mesmerising Maldives becoming a certified PADI diver and be swept away by the sheer beauty of awe-inspiring sea mammals, including whale sharks and manta rays.
Relax and rejuvenate after a long day's adventuring with the vast array of spa treatments, wellness activities and fitness classes available at our wellness retreats to return home refreshed, revitalised and inspired.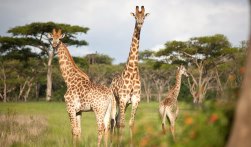 Encounter giraffes on safari at Karkloof

Passionate about the conservation of South Africa's natural wildlife, flora and fauna, encounter stunning wildlife at this luxury spa safari retreat, set within a 3,500 hectare reserve in Kwa-Zulu Natal. Get up close and personal with some of South Africa's most beautiful wildlife, including white rhino, hippo, giraffe, zebra, wildebeest and monkeys, whilst satisfying your twitching needs with flocks of ostrich and the inspiring song of the African fish eagle. Ideal for a luxury spa holiday, relax and unwind after an exhilarating day with unlimited treatments in the award-winning spa; from a passion fruit vitamin-C facial to a royal Thai massage.


More information: View Karkloof Safari Spa


Dolphin Spotting in Portugal: Galo Resort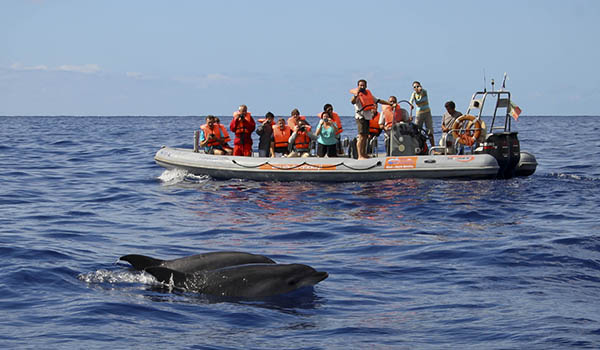 Set sail for dolphin spotting at Galo

Experience one of the most magical marine encounters whilst dolphin spotting at this luxury wellness retreat on the south east cost of Madeira. With large schools of dolphins swimming the waters of the Mid-Atlantic throughout the year, climb aboard and witness the beauty of these creatures in their natural habitat as they play amongst the waves. Whales also frequent these waters and may grace you with a once in a lifetime sighting. A fantastic activity holiday destination, with a range of fitness, golf and Ayurveda wellness programmes available, incorporate this experience with a variety of healthy activities; whether perfecting your yoga, paddle-boarding or mountain biking.


More information: View Galo Resort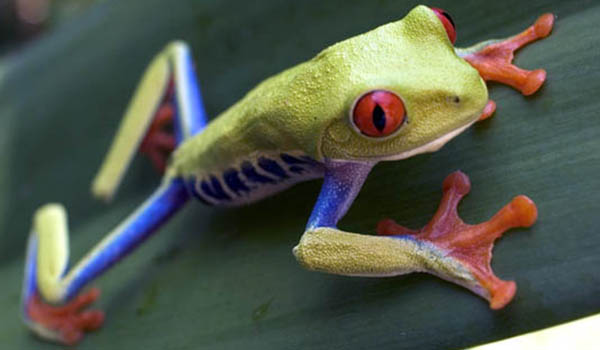 Discover vibrant wildlife in Costa Rica

Explore one of the world's most richly bio-diverse environments in tropical Costa Rica, the ideal destination for an adventure holiday. Zipline through the forest canopy surrounded by the unforgettable call of howler monkeys, before spotting iguanas, toucans, sloths, butterflies and hummingbirds on a jungle crocodile safari tour or Veragua rainforest park tour. Mix things up with a cultural coffee plantation or San Jose city tour, revive at Volcan Arenal's hot springs and enjoy dinner with a view of the glowing volcano. Recover from your adventures at our luxury wellness retreat, with spa treatments, reviving surfing and calming yoga.


More information: View Costa Rica Discover Recover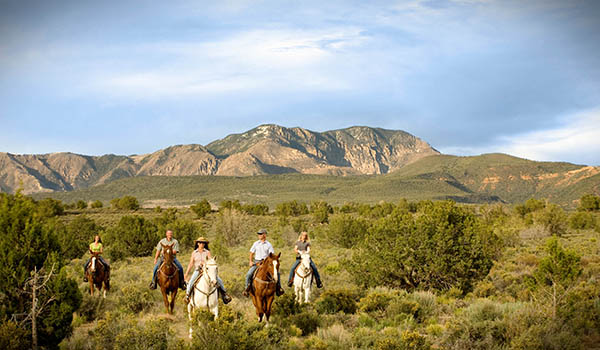 Explore the mountains on horseback at Red Mountain Resort
Set in America's infamous 'Wild West' what better way to escape the stresses of modern life than to explore the sublime views of Utah's natural Red Mountain range on horseback. Enrich your health and fitness as you follow your love of horse riding by traversing through the scenic Snow Canyon State Park on these magnificent pedigree horses. Perfect for a fitness retreat or weight loss break, keep active with daily hikes, combined with a variety of activities and fitness classes, from rock climbing to bootcamp training and kayaking to kickboxing. Soothe aching muscles with yoga or Tai Chi before indulging with a holistic spa massage.


More information: View Red Mountain Resort


Scuba Diving in the Maldives: Maalifushi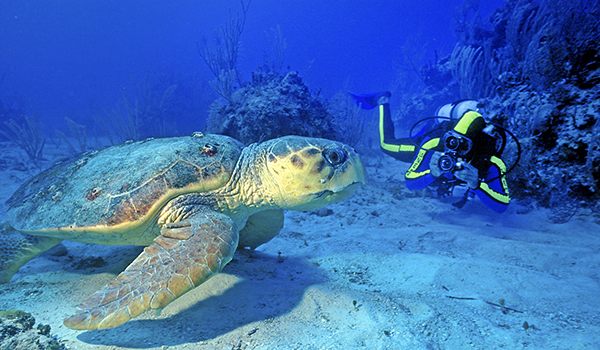 Delve into Indian Ocean waters at Maalfushi

Learn to dive and gain PADI certification in one of the world's top 10 diving destinations, on this luxury healthy holiday for marine life lovers.  The perfect destination for a water sports holiday, dive in and explore the breath-taking crystalline waters of the Indian Ocean, boasting an abundance of marine life; including whale sharks, manta rays, turtles and beautifully vibrant corals and schools of fish. Shake things up above the water with a surfing lesson, before rejuvenating after a day in the ocean with spa treatments or complimentary yoga classes in the open-air yoga pavilion. For the ultimate luxury experience, take advantage of the Butler service.


More information: View Maalifushi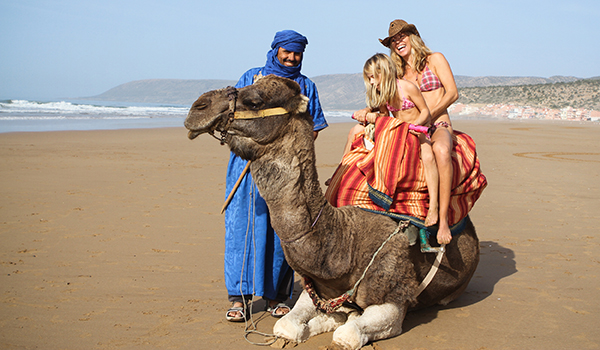 Traverse beaches on camel-back at Paradis Plage

If you've already got the t-shirt for horse riding on holiday, spice things up on your next wellness holiday with a camel ride across the beaches of Morocco. Experience the ultimate in desert transportation and cruise along the beautiful golden sands of Agadir on a camel. A fantastic destination for family friendly or singles holiday, kids and adults alike will love this unique wellness experience. With an oceanfront yoga pavilion and three scheduled group yoga classes a day, Paradis Plage is the ideal beach retreat for a yoga holiday. Make the most of your surroundings with activities from surfing to mountain biking and nature walks.


More information: View Paradis Plage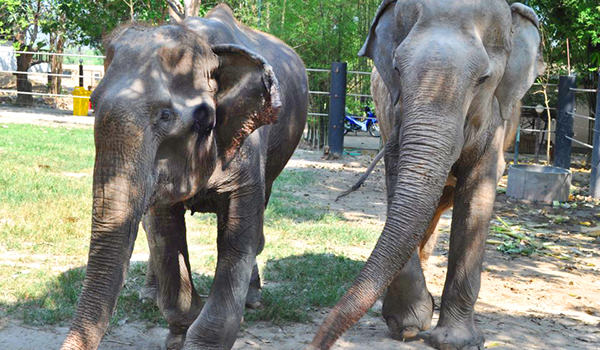 Meet rescued elephants in Thailand

Discover one of our wellness holidays most humbling experiences by meeting over 400 rescued animals at the WFFT Wildlife Rescue Centre; from orphaned baby monkeys to injured lorises and civets. Help out by giving a rescued elephant a shower and learn how the work of the trust is helping Thailand's most beautiful and endangered creatures. From our exclusive Discover Recover collection, explore Thailand's cultural surroundings on a temple tour or visit to the Damnern Saduak Floating Market, before taking part in a traditional Thai cooking class. Recover after an awe-inspiring few days on a fitness or detox holiday with spa treatments and healthy activities at one of our Thai wellness retreats.


More information: View Thailand Discover Recover
Talk to one of our Travel Specialists on 0203 397 8891 or contact us here to discuss tailor-making your perfect wellness holiday