What are the Benefits of Acupuncture?
17 December 2012

17 December 2012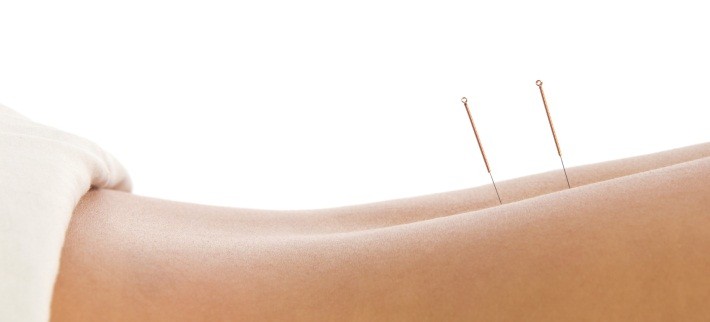 Acupuncture is one of the oldest, most commonly used medical procedures in the world. It treats patients by inserting thin needles into acupuncture points in the skin and is based upon the same belief as reflexology; that energy, or Qi, flows through the body in channels, called meridians, and if disrupted can cause illness. When the needles are inserted into the appropriate points it is said that one's flow of energy starts to be brought back into balance and therefore relieves the patient of their illness. Acupuncture is used to treat a wide range of health conditions but is also used as a more general healing method.
Each treatment is custom-designed to tailor to a patient's needs, correcting imbalances, strengthening, calming, cleansing and building deep vitality. By promoting the natural flow of Qi in the body, acupuncture regulates spiritual, emotional, mental and physical balance. During a typical acupuncture session, taking the pulse on both arms and an inspection of the tongue will follow an initial consultation. Depending on the type of treatment, sessions can last between 10 and 60 minutes.
Many people assume that inserting a needle into the skin will be a painful experience and shy away from trying the treatment. However, during the treatment, sensations such as warmth and pressure may be felt but these clearly differentiate from pain. Clients who have undergone the treatment during a solo holiday have said that the feeling is unfamiliar but not unpleasant and ultimately relaxing. The needles are very fine, about hair width, and nothing is inserted into the skin through them. Their purpose is to alleviate stress in the body, improve circulation and stimulate the immune system.



An initial consultation is followed by the treatment itself

You can try acupuncture for yourself at Kamalaya, a beautiful location for a spa holiday, situated on the southern coast of Koh Samui, Thailand. The ideal weight programme offered here is based on traditional Chinese medical practises designed to change your lifestyle approach for long-term weight management and improved well-being.
You can also receive acupuncture on the Parrot Cay Yoga and Pilates Retreat in the Turks and Caicos Islands. Whilst this is predominantly a yoga holiday, you are also able to experience the treatment from Yuki Nishikubo, a renowned acupuncturist with 19 years of experience. Yuki's style is compassionate and precise; applying needle therapy to bring relief for a range of conditions. Or if you are looking for somewhere in Europe, SHA Wellness Clinic in Spain is home to an award winning spa that offers acupuncture, along with many other treatments, that restore natural balances in the body and leave you feeling healthy and rejuvenated.
Talk to one of our Travel Specialists on 0203 397 8891 or contact us here to discuss tailor-making your perfect healthy holiday.