Where to Holiday for a Family Friendly Yoga Vacation
01 December 2016

01 December 2016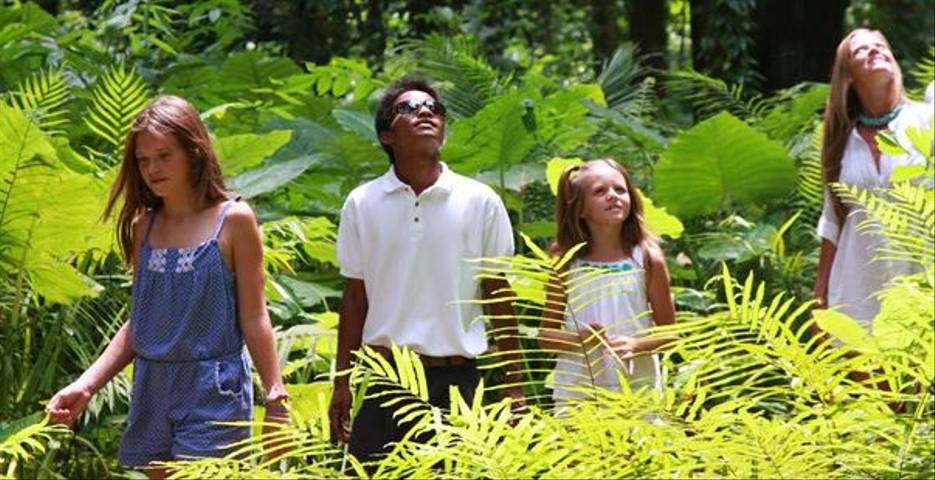 Carving out a much needed escape on a yoga retreat can be overwhelming and often at times next to impossible because of the demands of family life. With the never-ending list of the benefits of yoga, why not combine your sought after yoga holiday with some precious family vacation time for everyone to enjoy? Venture off to Asia or the Caribbean on a healthy family holiday and discover how it can fulfil everyone's healthy holiday whims whilst incorporating the power of yoga into your lives. With many other family activities on offer, embrace the opportunity to try new well-being and fitness activities and bring home invaluable memories as well as re-centred minds and bodies.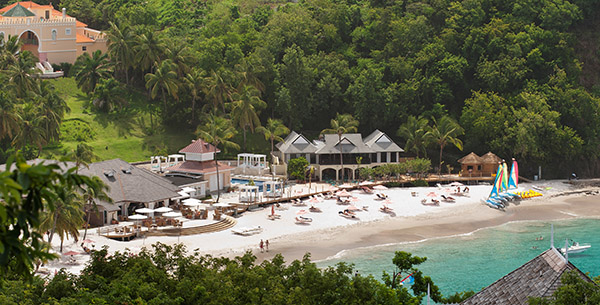 Enjoy the entire resort with the family in St Lucia

Relish in the opportunity to have a jam-packed family activity holiday at The BodyHoliday and enjoy activities together rather than sending your children off to the kid's club. Promote bonding with family friendly yoga classes to connect with your significant other and kids on a different level. With emphasis on healthy eating, massages and fitness, The BodyHoliday offers a colourful array of activities to compliment a family friendly yoga vacation. Take part in a mother and daughter session at the award winning spa, to relax and embrace tranquility as a family.

More information: View The BodyHoliday WellFit Fitness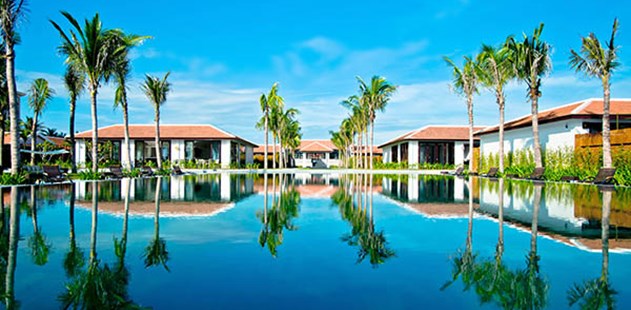 Treat the family to some luxury in Vietnam

Visit Vietnam on a family friendly yoga holiday at Fusion Maia and unwind as you enjoy some well-earned family time at a wellness retreat that dedicates itself to the art of relaxation. Fusion Maia ensures a healthy holiday experience for you and the kids with their signature style of yoga suitable for all levels, so your family can enjoy some soul-centreing exercise together. Rebalance your bodies on a yoga and spa holiday as parents indulge with holistic treatments, while little ones join in with their own mini treatments. Say goodbye to your frantic daily routine at home to make the most of your family friendly yoga vacation.

More information: View Fusion Maia Family Holiday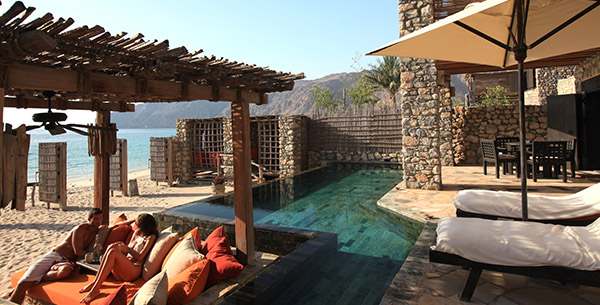 Have a family adventure in Oman

Enjoy a delicious menu of exciting wellness activities on a family friendly yoga holiday that will get everyone moving at Zighy Bay in Oman. Utilise the daily complimentary wellness activities like sunrise stretching or power yoga and start the day right as a family with positive minds. Try something extraordinary on a family adventure holiday, like paragliding, to get your hearts racing. Dine on exquisite, delicious and healthy nutrition, inspired from all over the world in any of the four restaurants. Finish the day with some relaxing family time by watching a film under the starry night sky before another fun filled day.

More information: View Zighy Bay Family Holiday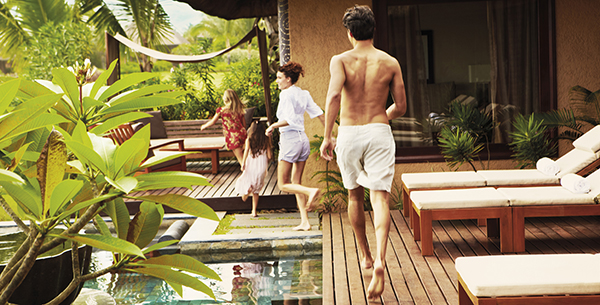 Roam free with the family in Mauritius

Soak up the sun's rays in this stunning family friendly yoga retreat, located in 35 acres of tropical gardens and luscious landscapes. This wellness retreat caters to your every need on a yoga and beach holiday with a fun array of activities including snorkelling and kayaking in the bright turquoise waters. Benefit from daily scheduled health and fitness classes, including yoga, overlooking the immaculate white sand as you replenish and revive your senses with your loved ones. Fill those photo albums full to the brim with a family holiday of a lifetime.

More information: View Shanti Maurice Family Holiday
Talk to one of our Travel Specialists on 0203 397 8891 or contact us here to discuss tailor-making your perfect family holiday.