Where to Travel for a Yoga and Surfing Holiday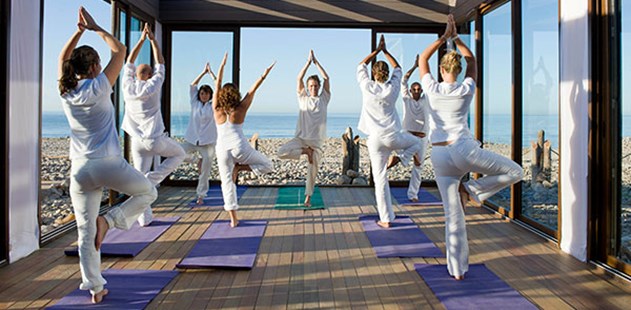 A yogic enthusiast or an avid surfer need look no further for the right travel adventure than our recommended luxury yoga and surfing destinations, where you can practice your board skills or combine a love of both exercises in a warm, tranquil climate. There is no need to choose when you travel for a yoga and surfing holiday, with the best yoga and surf holidays offering the chance to strengthen your core by striking each yogic pose on a paddleboard floating on tropical blue waters.
Learn from the world's best in yoga and surfing, whilst making the most of a fantastic travel opportunity to hone your skills as you successfully re-balance your emotional and physical well-being. Discover the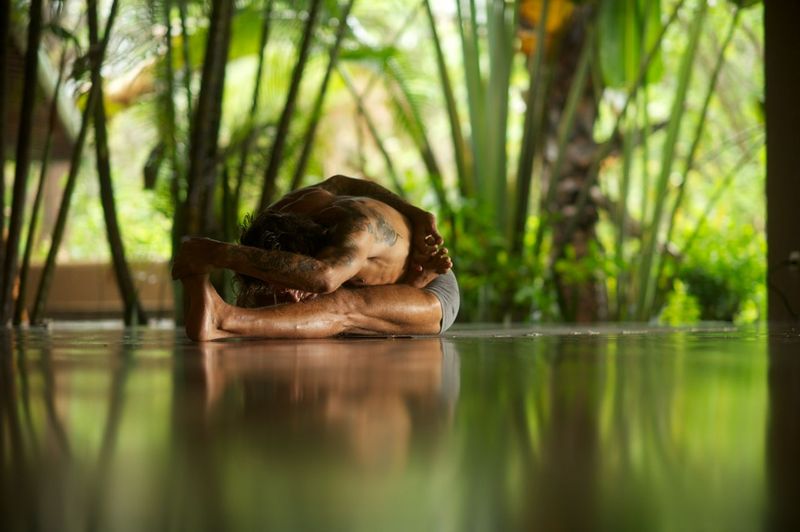 with the flexibility to meet your individual fitness goals and travel to exotic destinations around the world to find an unforgettable yoga and surfing experience.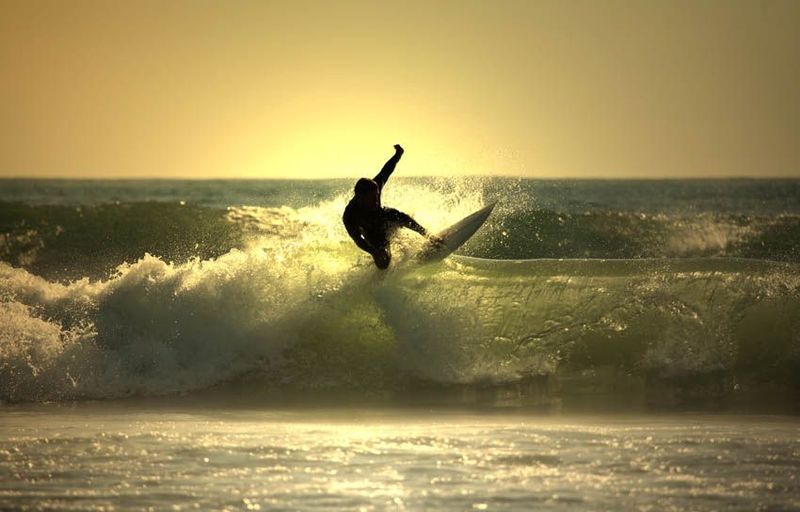 Become a true yogic water baby on an incredible yoga and surfing holiday where you can practice your poses, improve your core strength and re-balance on a paddle board set against the vibrant Bali coastline. On an SUP holiday at Komune you will receive a private 'Surf set' training class to prepare you for the waves, as well as 3 surf lessons to help you master your board. You can also find your inner calm during a surfing and yoga activity day to enhance your already unlimited access to yoga sessions at the daily Health Hub.

More Information: View Komune Resort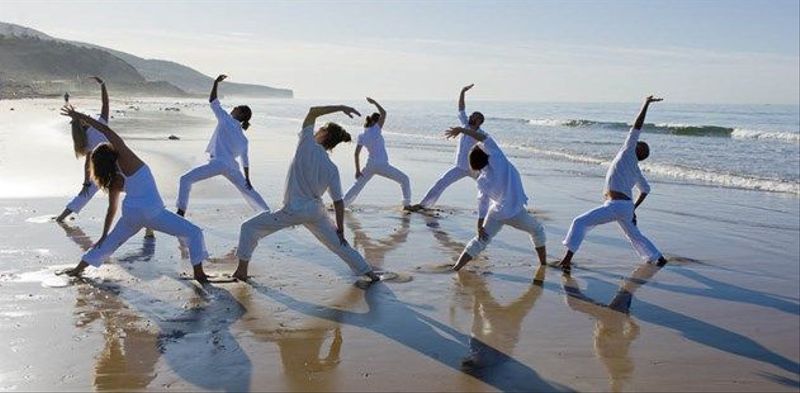 Make the most of first class surfing instructors and the beachfront yoga pavilion at Paradis Plage, as you hone your skills and tone your physique on a yoga and surfing holiday on the breath-taking Moroccan beaches. There is a surfing package to suit any ability, from enthusiastic beginners to surfing pros, you will find high-quality teaching perfect for your individual goals. At the end of a long day hitting the waves or deepening your yogic practice, consider a beach spa holiday to indulge your body with relaxing spa treatments like candlelit massages so you can watch the waves by day and night.

More Information: View Paradis Plage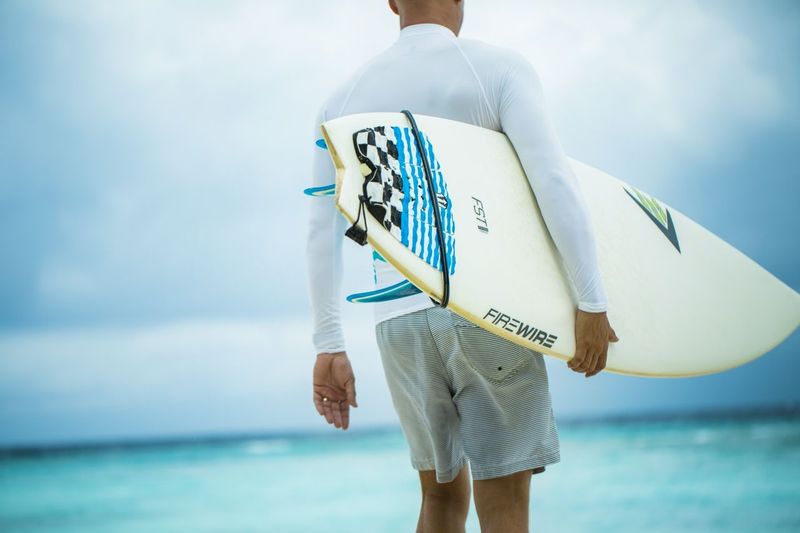 Try the new surf programme at Maalifushi where beginners can take daily yoga classes in the Maldives to enhance your inner balance and transfer these sessions to your board during tropical lagoon and exciting ocean transition lessons. If you consider yourself a surfing pro, combine your core strengthening yogic sessions with wave perfecting sessions in the sparkling waters of the Indian Ocean on this surfing and yoga holiday. There is even the opportunity to expand your interests on a water sports holiday so those of you who can't resist the allure of the tranquil waters can have a taste of snorkelling, diving, sailing and more.

More Information: View Maalifushi by COMO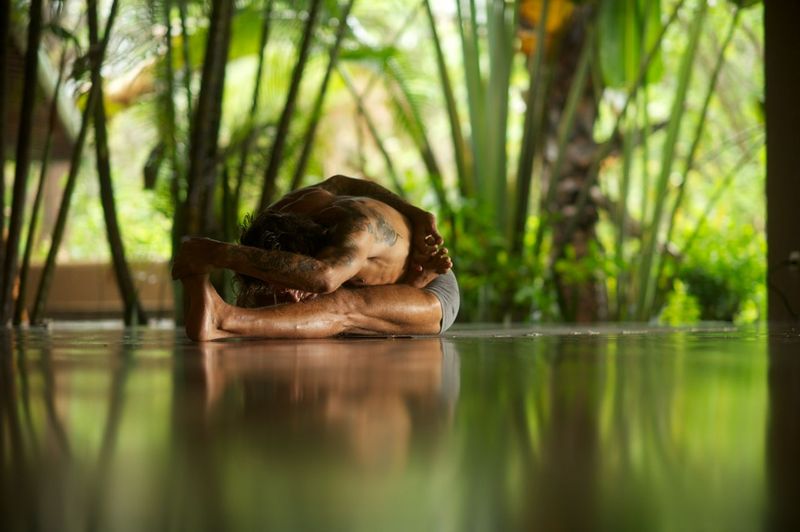 Enjoy private surfing lessons at this notorious surfing destination, with great spots so you can really hit the waves and challenge yourself, whether you are a beginner or an experienced surfer. Florblanca is also perfect for experiencing a yoga and beach holiday, with world-class yoga sessions taught by international yogic experts in their open air dojo on the pristine sands of Costa Rica. Make the most of the warm climate by having fun and keeping fit in the tropic waters of this beach paradise where you can improve your well-being whilst having the time of your life on a yoga and surfing holiday.

More Information: View Florblanca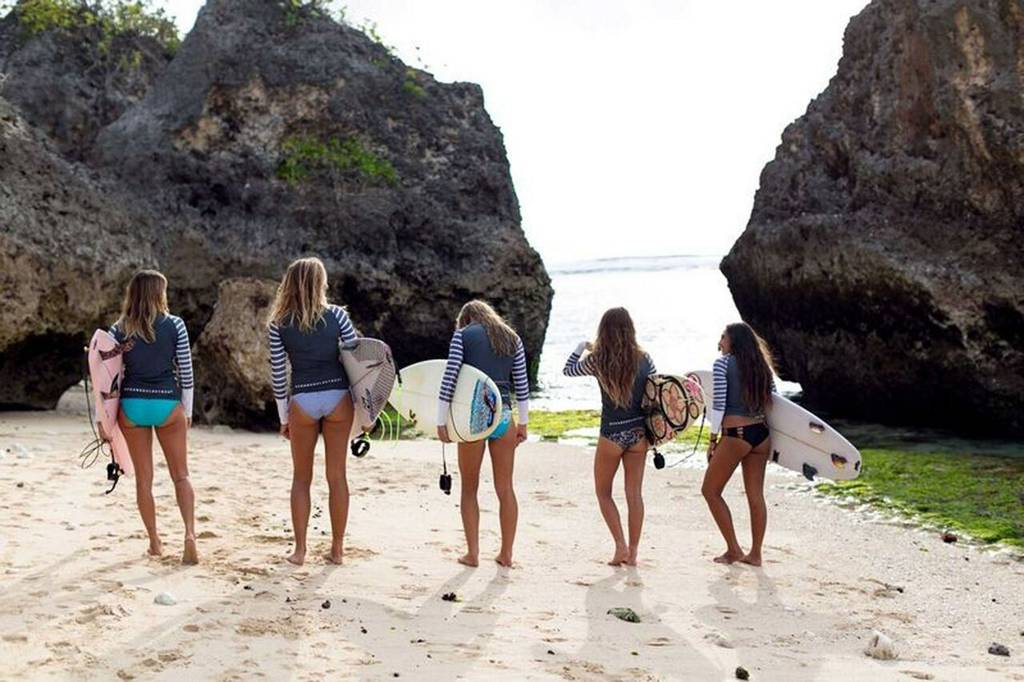 Travel for an incredible adrenaline rush as your tear up the waves on this yoga and surfing holiday in beautiful Bali. Practice yoga in the peaceful and calming environment, while you start or strengthen your surfing skills in the Indian Ocean's waves.  Programs are specially designed for your needs and skill level, offering 5 days of surfing lessons, 6 yoga sessions, healing massages and time for complete relaxation by the pool.  Try a yoga and sports holiday so you can hone your overall sporting ability with biking, tennis, hiking and golf breaks tailored to suit your fitness needs.

More Information: View Ocean Soul Retreat

Talk to one of our Travel Specialists on 0203 397 8891 or contact us here to discuss tailor-making your perfect yoga and surfing or SUP holiday.