Why Beach Holidays are Healthy for you
18 December 2014

18 December 2014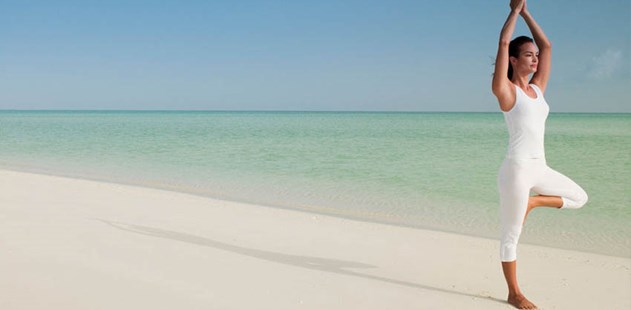 If you've spent months in front of a computer screen, attached to your phone and surrounded by hustle and bustle of city life, a rejuvenating beach spa holiday could be exactly what you need for a healthier and happier you!
The best part is, there are many health benefits of holidaying by the sea. Contrary to what some may think, beach holidays can be beneficial to your mental and physical well-being, with a variety of ways to enjoy your surroundings, from jogging in the sand to swimming in the sea.


Give a boost to your Vitamin D
The busy lives we lead at home can often change the chemical balances in our body, and particularly in colder countries, the lack of sun can have detrimental effects on our health. In fact, just 15 minutes spent in the sun on a beach wellness holiday can help alleviate depression and cause our bodies to manufacture vitamin D. Too much sun, however, can lead to sunburn, sunstroke and even skin cancers - so don't forget to wear sun protection and spend some time relaxing in the shade.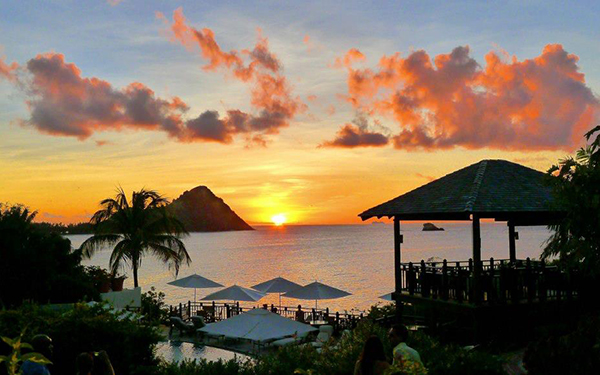 Sunset in St Lucia with The BodyHoliday


Keep active & improve your fitness
A healthy beach holiday also brings with it physical fitness benefits, often with activities we wouldn't even consider as 'exercise' because we enjoy them so much. Swimming in the sea is a fun source of cardio and uses our major muscle groups, so whether you are snorkeling or casually paddling around, on an action packed water sports holiday, your body is reaping the benefits. Beach sand also provides a new terrain to bring some change to the way that muscles function. Be it jogging or a TRX suspension class, sand provides an edge to any fitness holiday workout, with the traction of shifting sand pushing your muscle groups to work harder.


Beach jogging in Jamaica at Jewel Paradise Cove


Breathe in the healthy sea air
Fresh salt water also provides extra incentive to head into the sea on a beach break. Known to rid the body of toxins, rejuvenate and exfoliate the skin, as well as containing a high level of minerals that have therapeutic effects on our bodies, you couldn't ask for a more natural way to enhance your well-being. Combined with the sea air, with its negative-ions which boost our physical and mental capacity by increasing our ability to absorb oxygen – breathing deep during a beach yoga class on a yoga and beach holiday is the perfect excuse to ensure that our health is on top form.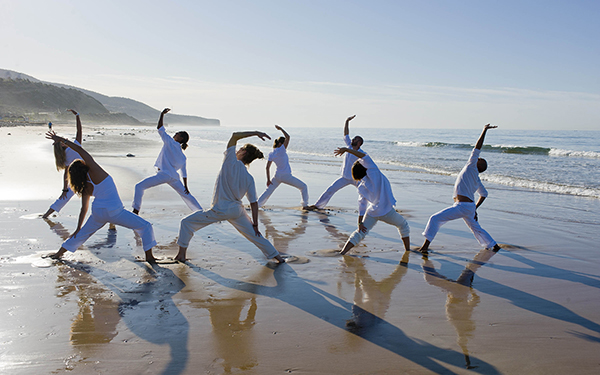 Beach yoga in Morocco at Paradis Plage


De-stress & enhance your well-being
With high stress levels negatively impacting our health, a de-stress escape by the sea can provide a sanctuary of relaxation and the time our bodies need to regenerate. Whether reading a book with your toes in the sand, or listening to the waves whilst indulging with a luxury spa massage by the water's edge, a healthy beach holiday could be just what you need to disconnection from the stresses and strains of everyday life.
So, if you want a healthy boost to your wellness, it seems the answer is – head to a beach! Just as good for you as eating your five-a-day, we're surprised the doctors haven't ordered it sooner!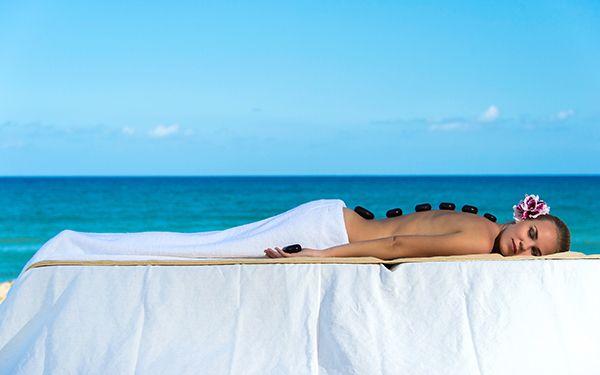 Relax with a beach front massage in Cyprus at Antara Palace
Talk to one of our Travel Specialists on 0203 397 8891 or contact us here to discuss tailor-making your perfect beach spa holiday.