Winter Sun Health and Fitness Holidays
16 December 2011

16 December 2011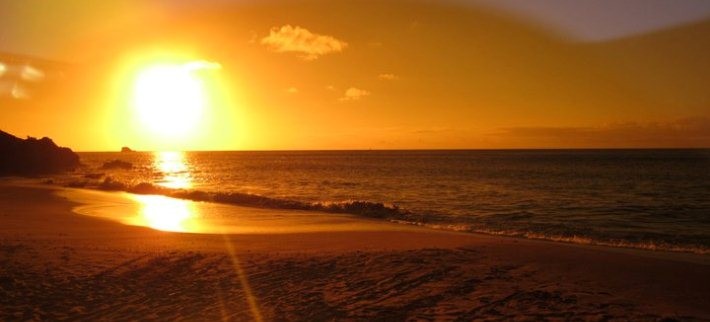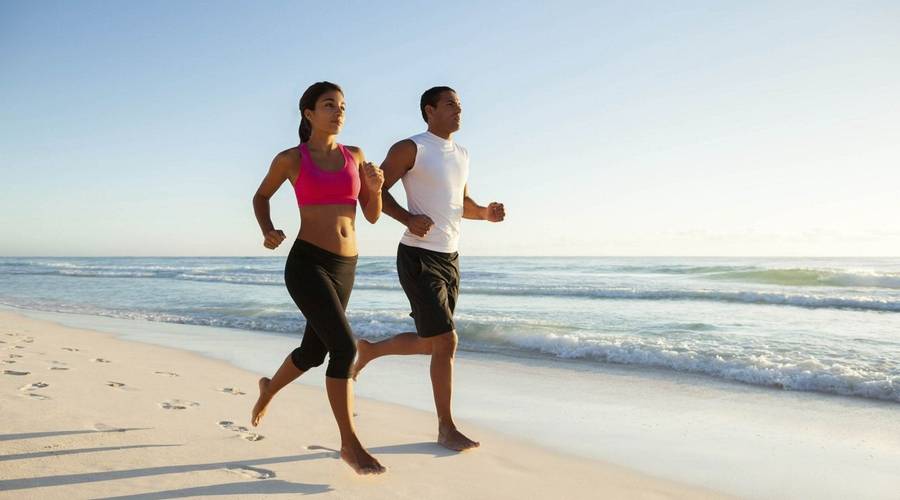 We all love a good sunbathe when the weather's fine, but the summer often feels like a distant memory when winter sets in. Do you ever pine for the excitement of swapping rain for rays? By escaping on a summer break during a gloomy winter, you can find yourself in a tropical paradise in moments. We recommend heading to these continental destinations, perfect for overcoming the winter blues.


Caribbean
Take a trip to a group of islands filled with stunning landscapes of palm-fringed beaches and azure waters. The vibrant culture of this tropical paradise promises to both relax and revitalise; from hiking and diving to sun salutations and yogic retreats, there are a vast range of activities and pastimes to suit every palate. Feel the benefits of extensive personal service at The BodyHoliday in St. Lucia.  Similarly,  Parrot Cay, will find you forgetting that busy crowds ever existed. 


Oman
With their first-class hotels and vast beach expanses, the United Arab Emirates are fast becoming a popular destination for tourists. Offering typical home comforts in hotter and more luxurious surroundings, try the Six Senses Zighy Bay, set on the northern Musandam Peninsula. With contrastingly beautiful landscapes and an award-winning spa nestled in its indigenous village-style surroundings, Zighy Bay is a great place to experience a true wellness and active holiday.


Thailand
The tempting cultural intrigue of Thailand's temples, cuisine and unique customs can only be bettered by its vast array of sun soaked beaches.  Detoxing and cleansing at the Kamalaya resort is a wonderful way to restore your vitality, and its location on the island of Koh Samui is guaranteed to appease your island getaway needs. Another resident of this small island is Absolute Sanctuary, a pleasantly minimalist resort inspired by traditional Moroccan architecture. Specialising in yoga and detox, Absolute designs a structured programme for those in need of a stress relieving holiday. If you want to focus on your personal health objective, then Chiva Som, nestled in the Gulf of Thailand, helps you achieve a total life transformation.


Malaysia
In the cultural melting pot of Malaysia, adventurous travellers will be fascinated by the range of options right on their doorstep. Whether it's outdoor activities that take your fancy (caving, white water rafting, and deep sea diving, to name a few) or the calmer pastimes of nature watching, fishing, golf and yoga, Malaysia has it all. If you're looking for serenity in all its organic glory, The Banjaran Hot Springs should certainly be high on your list. 


Mauritius
There are world class spas set beside wonderful beaches in Mauritius, and Shanti Maurice is no exception. Their world class Nira Spa offers age-old regimes combined with contemporary international treatments, allowing their guests to experience spiritual awakening and revitalised senses. Guests will also enjoy wandering the gardens and embarking on excursions farther afield.


Maldives
These sun soaked islands are, without a doubt, some of the most pristine and beautiful in the world. Each island boasting the same natural combination of palm trees, clear water and white beaches, the resorts are equally pleasing to the eye. Escape to COMO Maalifushi for a luxurious healthy holiday situated on a lush tropical island of Thaa Atoll, an unspoiled paradise where you can feel the soft white sand between your toes and the cool sea breeze upon your face


India
Spirituality and relaxation are the buzzwords of India's most beautiful resorts. Ananda is one of the best, where wellness experts help you to explore your inner self through personalised yoga and holistic therapies in the most tranquil surroundings: the foothills of the Himalayas.


Europe
For those looking for some sunshine a little closer to home, Marbella Club  the is a fantastic place to catch a few winter rays. Marbella enjoys an unusually pleasant micro-climate, which means marvellous weather all year round. This is due to its position - the Mediterranean Sea and beach on the south side and the Sierra Blanca mountain range behind, on the north side.

Talk to one of our Travel Specialists on 0203 397 8891 or contact us here to discuss tailor-making your perfect healthy holiday.