10 of the Best Healthy Holidays
22 April 2013

22 April 2013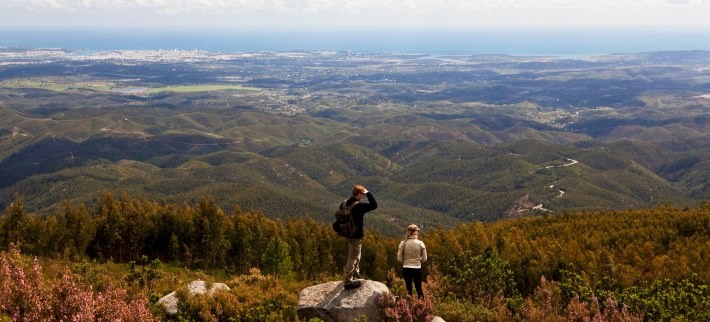 Whether your aim is to get in shape, improve your health or detox your body and mind, we have a comprehensive guide to 10 of the best healthy holidays to achieve your goals. From beach spa holidays in St Lucia to yoga holidays in Thailand and fitness holidays in Ibiza, escape from the monotony of daily life and rejuvenate yourself in stunning surroundings on one of our recommended healthy holidays. 


Best Yoga Holiday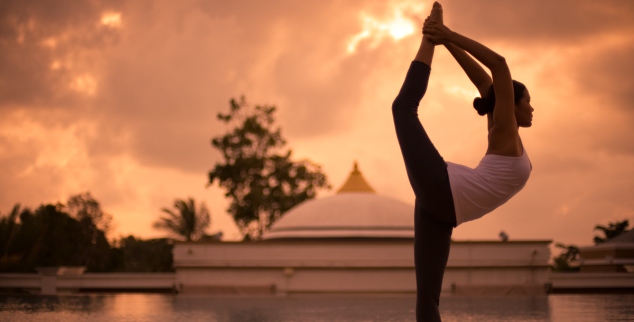 Sunset yoga at Absolute Sanctuary in Koh Samui
Catering to both seasoned enthusiasts and beginners, Absolute Sanctuary offer up to 25 yoga classes a week along with daily massages to help you unwind. Whether you're an early riser or a late sleeper, the Sanctuary offers classes from early morning until the evening, giving you the opportunity to take things at your own pace. You will learn to connect your body and mind, forget your worries and learn how to deal with the stresses of modern life. Encompassing Pilates classes,meditation and over six varieties of yoga disciplines, Absolute Sanctuary has the most complete yoga holiday available in the most spectacular of settings.
On arrival, you will discuss your goals and create a personal fitness programme tailored to your specific needs and ability. If detoxing is your aim, look no further than the resort's Love Kitchen restaurant, serving locally-produced food and drink to heal you from the inside out. For those also wanting to tone up, Absolute Sanctuary offers weight-training alongside cardiovascular workouts and bootcamps to really push your limits and make you leave feeling like a new person.


Best Healing Holiday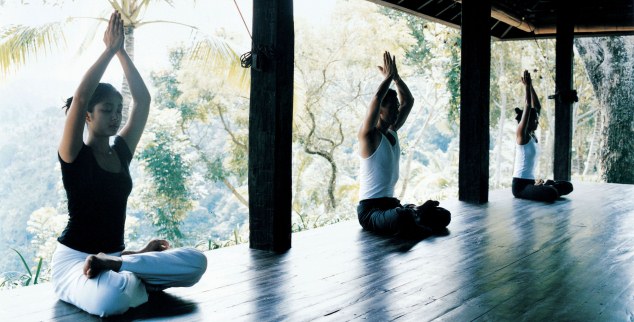 Rejuvenating yoga at Como Shambhala in Bali
Life can take its toll on your body and for those seeking rejuvenation both inside and out, this secluded resort by the River Ayung satisfies all your needs. Como Shambhala teams high-tech facilities with a back-to nature approach to health and wellbeing in a tranquil setting, to provide the perfect atmosphere for a healing holiday.  Using an Ayurveda approach to medicine and healthcare, your personal assistant will help you balance your life with the help of experts in Yoga, nutrition and therapy.
For those of an adventurous nature, you can go mountain biking, rock climbing, white water rafting and explore the jungle covered hills on rice field treks. With nutrition such a key element of healing, the resort offers two restaurants called Glow and Kudus both providing nutritionally-balanced, local cuisine, which will set you up for the day ahead and give your body the nutrients it needs to recover after a long day of activities. Como Shambhala can also help with weight-loss and with a change of lifestyle so the healing doesn't stop when you return home.
Best Fitness Holiday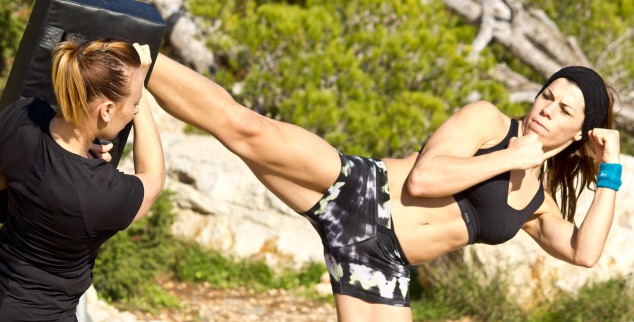 A 1-on-1 kickboxing session on a 38° North Ibiza Fusion Fitness holiday
38° North Ibiza Fusion Fitness, Spain
For those looking to tone and shape up, Ibiza has more to offer than just nightlife. Located on the east coast of the island, Aguas de Ibiza boasts a 1500m2 spa and three restaurants whilst the 38° North health and fitness gurus have an ex-British Gold Medallist coaching their kickboxing classes. Build your ideal Fusion Fitness holiday programme and choose from four fusion elements which include Cardio, Strength and Sport, Mind and Body and Renewal. They don't do things in half measures here; with a whole host of activities to choose from including Pilates, coastal runs and various strength and conditioning classes. With TRX and Powerplate equipment, the gym is equipped to sculpt your body, with your own personal trainer to assist you with your workouts.  
Catering for those with a passion for fitness, the trainers also provide holistic recovery sessions for when those muscles start to ache. Alongside the daily personalised activities, there are group classes in yoga, circuits and aqua-spinning to get involved with making this an ideal choice for a flexible fitness holiday. If you find any time in-between classes, the resort is situated in Santa Eulalia, which, with its fine restaurants and picturesque promenade is well worth a trip.


Best Beach Spa Holiday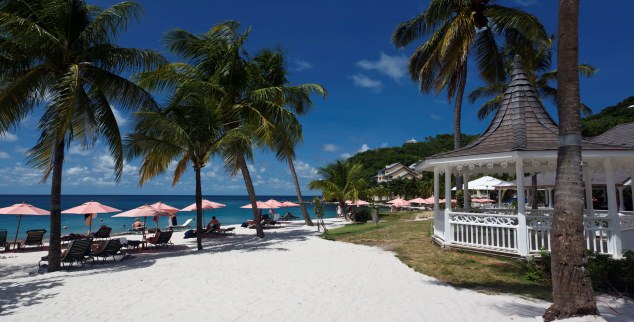 The pristine crescent shaped beach at The BodyHoliday in St Lucia
Based around Cariblue's crescent shaped beach this all-inclusive spa holiday offers some of the most exclusive tailor-made spa experiences in the Caribbean. Set in between rainforest and coastline, the award-winning spa looks onto a private beach of pure white sand where you can relax and take in the surroundings. The resort is fa-med for its palm tree-lined beach where you can top-up your tan in the most secluded and serene of settings. The location of this beach-front spa holiday provides the opportunity to engage in some water sports, with snorkelling, kayaking and windsurfing just a few of the activities that might tickle your nautical fancy.
This all-inclusive healthy holiday includes one daily spa treatment per day and provides tailored programmes in everything from weight-loss and detoxing to more physical offerings including a fitness holiday coordinated by ex-Olympian Daley Thompson. Along with personalised wellness programmes, they also offer freefitness classes including beach circuits, spinning and body tone with activities catering to both the solo traveller and those travelling as couples or groups.
Best Health and Fitness Retreat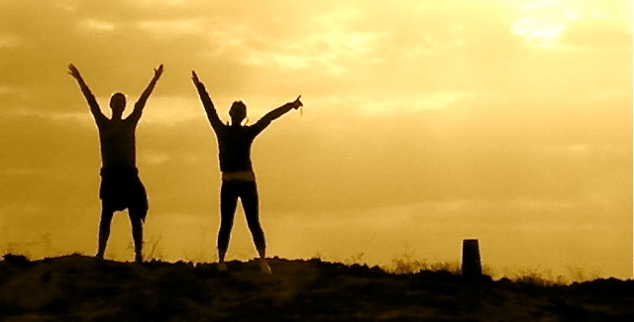 Be inspired on an F12 Fitness Retreat in Spain
If you're looking for a healthy holiday to fulfil all of your fitness needs, look no further than the F12 Fitness Retreat. Creating a health and fitness holiday programme tailored to your specific needs, the personal trainers at F12 will work with you to become fitter, stronger and give you the drive to push yourself to new heights of health. Combining three daily sessions of resistance training, core and cardiovascular work with relaxation and stretching techniques, you will be guided through the best workouts to achieve your goals. The experience continues after the holiday has ended; your personalised fitness programme will be created with longevity in mind, helping you to stay fit and healthy long after you return home.
In your down time why not experience all the resort has to offer? With 3 18-hole golf courses, 28 tennis courts and 8 football pitches, you would be hard pressed to find a better-rounded and accommodating destination. You can work on your swing in the specialised Golf Academy or your backstroke in the indoor heated swimming pool, and then relax in the evening at one of the 20 restaurants based in the resort.
Best Detox Holiday
Practise yoga as part of your Kamalaya Detox holiday
Featuring the best in holistic therapies and detox treatments, Kamalaya in Koh Samui is primed with first-timers in mind. The detox programme is set up to cleanse body and mind through nutrition, yoga and meditation. They boast ancient-therapies such as herbal steam caverns alongside more modern amenities such as a state-of-the-art spa where you can relax with Traditional Asian massages. The restaurants help cater to your specific dietary and detox requirements, meaning you are provided with 3 nutritionally-balanced and fresh meals a day. You can accompany these meals with a wide range of healthy juices and smoothies to keep you full throughout the day.
Starting with a 1-on-1 consultation, you can tailor your detox holiday to your tastes with optional daily activities all in place to help you achieve your detoxing goals. You will leave Kamalaya feeling re-energised with knowledge of how to keep on track with your health so you don't fall back into old routines.


Best Bootcamp Holiday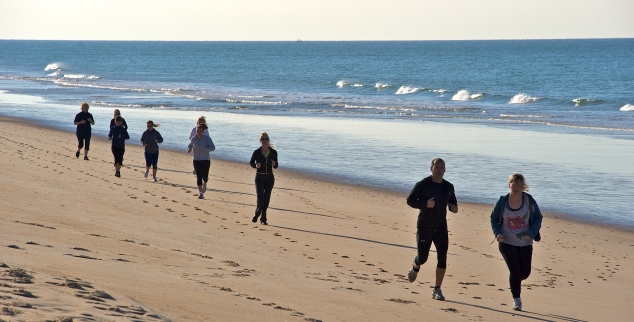 A beach jog on the Luxury Algarve Bootcamp in Portugal
With a spontaneous and diverse attitude to fitness, this bootcamp holiday is best suited for those who want to give it all a go, and have fun doing it. Your day is occupied with 2 bootcamp classes and ample time to relax and eat. Alongside your 3 solid meals a day, you are free to indulge in healthy post-workout snacks and juices at the bar or one of the three bespoke restaurants. The day begins with stretches and yoga to warm-up your body for the day ahead. Choose between activities such as circuit training and beach boxing to get the blood-flowing and the heart pumping. Various spa therapies are on offer to help revitalise your body and get you fighting fit for the next day.
The resort is located in the striking Ponta da Piedade, a short walk from Lagos town centre and a stunning coastline of white sandy beaches where many of the bootcamp activities take place.


Best Weight-loss Holiday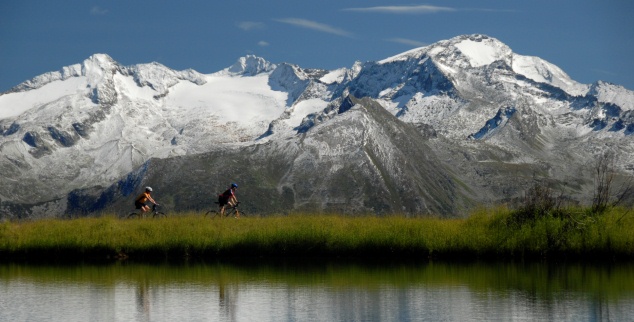 Cycing in the Gastein Valley on a Grand Park Weight-loss holdiay
Grand Park Weight Loss, Austria
Located in the beautiful Gastein Valley, Grand Park Hotel Health & Spa takes a fully encompassing approach to weight loss, teaching you how to not only lose weight but maintain a healthy lifestyle for the future. They understand that weight loss isn't just a physical pursuit; so they include therapies to help with psychophysical balance and treatments to improve general wellness. On arrival, you are assigned a  personal nutritionist who guides you through daily meals and supplements to help you shift that extra weight. Activities in the winter include skiing and hiking and the summer months offer walking, horse-riding and cycling. In-between the daily exercise and specific treatments, you have free-reign of the resort where you can take part in daily yoga and Pilates classes.
The spa contains such holistic therapies as access to an ice igloo, various specialty saunas and salt and steam grottos. Grand Park offers so much more than your normal weight-loss holiday; it provides a full wellness programme that will leave you feeling renewed.


Best Sports Holiday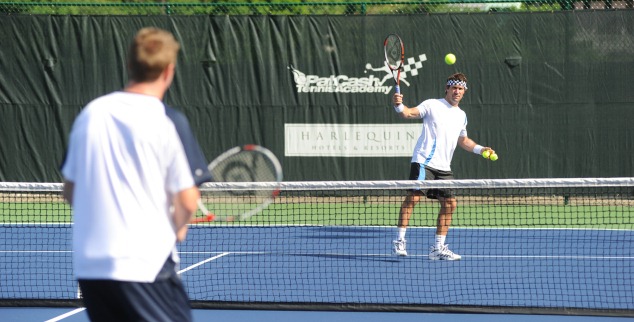 Tennis with Pat Cash at Buccament Bay in St Vincent
Surrounded by luscious rainforest, Buccament Bay resort in St. Vincent is not only set in an idyllic location, but also boasts some of the best sporting facilities around. Catering for families as well as single travellers, this active holiday is home to a Pat Cash Tennis Academy and a Liverpool FC Football Academy which both provide coaching sessions for children and adults alike. There are many more sports on offer including golf, rugby, cricket and kayaking so you can stick with what you're good at or try something new and exciting.
Enjoy 1-on-1 activities with a specialised personal trainer taking you through your paces with kettlebell workouts, aerobic circuits and enjoy a whole array of spa treatments to soothe tired muscles. Once you have arrived you might want to try the 'jet-lag eliminator' therapy in the tranquil spa located in the centre of the resort. Wind down in the evening at one of the many restaurants including Jack's for the freshest seafood and steaks cooked on a wood-burning grill in the open kitchen. The adventurous among you won't want to miss the hikes up the local 'La Soufrière' volcano for a once in a lifetime experience.


Best Active Spa Holiday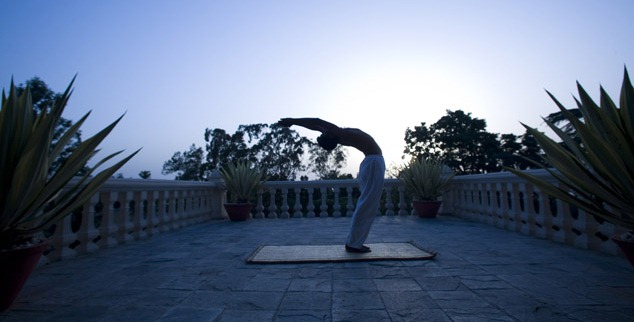 A yoga stretch on the terrace at Ananda in India
With over 79 luxury spa treatments including Ayurveda, facials and hydrotherapy, Ananda in the Himalayas is a complete spa and wellness holiday experience. There is no way you could leave Ananda without feeling re-invigorated and stress-free. Reach your health and fitness goals with personal training and yoga lessons for both first-timers and fitness enthusiasts and unwind with a wide-range of holistic treatments including pranayama and reflexology.
For adventure, enjoy personalised 2 to 4 hour treks through the surrounding landscape to capture that special photo that will serve as a memory of your holiday for years to come. The Ganga, a superb river for white water rafting originates from Gaumukh in the Garhwal region of the Himalayas, thrilling but safe, these rapids are ideal for beginners as well as seasoned thrill seekers. You can also indulge in mouth-watering Indo-Asian cuisine in the restaurant where the chef is more than happy to accommodate for specific diets and detoxes.
Talk to one of our Travel Specialists on 0203 397 8891 or contact us here to discuss tailor-making your perfect Fusion Fitness holiday.