8 Reasons Why Meditation is Good for Your Health
11 March 2013

11 March 2013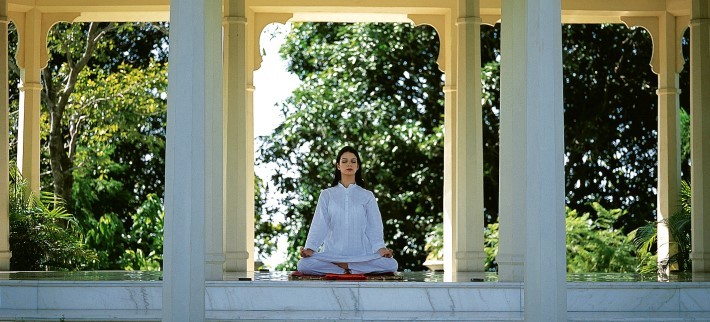 In a world of daily stress, anxieties and expectation, the human mind can often come under a lot of pressure which directly affects our mood, making us less positive and self assured. Meditation has a profound, rich and calming effect on the human body and is said to clear our minds and advocate feelings of peace and a sense of awareness. It is a chance to tap into an abundance of creative energy that is said to give a more meaningful experience of life that will enrich us permanently.
Meditation can be enjoyed by anyone and guarantees that you will feel healthier in everyday life. Here are 8 simple reasons why meditation is good for your health:
8 Reasons why you should meditate:
Makes you happier
Meditation causes the pituitary gland in our brain to secrete endorphins that help elevate mood and have a positive effect on the whole body. It also alters brain activity to enhance the area associated with positive emotional experiences.
Reduces stress
Endorphins also act as a means of reducing stress levels in the brain; so by meditating you can stop worrying about the little things in life and concentrate on the exploration of yourself and the promotion of positive feelings.
Helps you focus
Meditating allows you to learn how to discipline yourself and this will reflect in your everyday lifestyle. When you address tasks, your mind will focus more naturally and you will experience an increased efficiency.
Improves sleep
Scientific studies have shown that those who meditate enhance their slow wave sleep pattern, which can help fight insomnia. Furthermore, focussing the mind on mental and physical processes will aid relaxation and consequently, sleep.
Lowers blood pressure
Research has also shown that
meditation can reduce blood pressure
, both in the short term and later in life. By decreasing psychological stress and increasing coping ability, blood pressure decreases, helping you pursue a healthier life.
Relieves Pain
Long term practise of meditation can lead to physical changes in the brain that help alter the perception of pain. Those who meditate will experience lower pain sensitivity. Mindfulness, a result of meditation, can also help those who suffer chronic pain come to terms.
Connects you with others
Whilst it is true that meditation is mostly concentrated on self-growth, it also improves our social interaction. The mind becomes more sharply focussed on compassionate feelings that are directed towards others. As little as a few minutes of meditation practise can increase positive feelings towards strangers.
Strengthens your aura
Practising meditation increases your positive energy, which effectively makes you more pleasant to be around. People naturally gravitate towards positivity so your strengthened aura will help you enjoy others' company whilst they make the most of yours.

All of the benefits of meditation listed combine to help you become a healthier person. Reducing blood pressure, anxiety and depression helps you to handle pain and illness better and as an individual you can expect to become calmer and more centred, which will help you process decisions that lead to a healthy, long and fulfilled life.
Meditation is often overlooked as a genuine way to improve the quality of life but the reasons listed demonstrate that it should be experimented with and embraced. Our healthy holidays provide you with the opportunity to do just that. You can discover the power of meditation through many of our de-stress holidays, aimed at recharging and restoring your body by combining meditation with other holistic activities, spa treatments and health consultations. Here are our top 5…
5 Healthy Holidays for discovering the powers of meditation: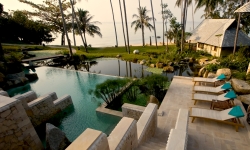 As well as helping to relieve stress, this holiday at
Kamalaya
introduces you to vital energy practices that can support a more balanced approach to life. You are able to attend three private meditation sessions and also participate in complimentary daily holistic activities including yoga, meditation & Tai Chi, and combine them with a host of calming
spa treatments
.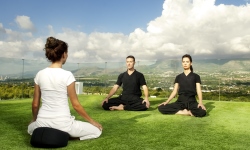 SHA Wellness Clinic
is the perfect environment in which a team of
experts
will prepare a highly personalised plan to reduce stress and improve your overall well-being. With a meditation and stress reduction session, you will leave with the knowledge of how to manage stress and improve the quality of your sleep that will lead a healthier lifestyle.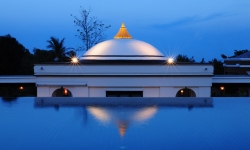 The de-stress programme at
Absolute Sanctuary
features two stress management sessions and unlimited access to group meditation classes, as well as numerous healing spa treatments. It is an ideal
singles holiday
for escaping the stress and fatigue of busy schedules, and looking to recharge and rebalance your body, mind and spirit.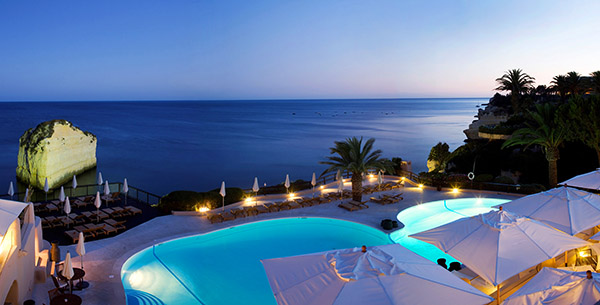 Longevity Medical Spa
, located on the beautiful coastline of The Algarve, combines old spa traditions with modern luxury. The Mindfulness programme includes daily meditation and breathing classes to enhance your health and well-being. You can also discover the secrets of
Ayurvedic medicine
, which concentrates on healing your whole body.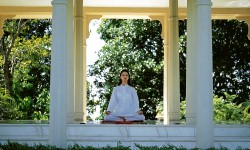 The de-stress programme at
Ananda
will allow you to escape the variety of troubles in everyday life in a tranquil atmosphere. As well as two Pranayama sessions and two personalised yoga sessions, you are able to participate in scheduled daily wellness activities including meditation classes. Return home feeling energised, inspired and informed to make small lifestyle changes to improve your overall health.
For all of our healthy holidays that offer meditation classes, view our de-stress holidays.
Talk to one of our Travel Specialists on 0203 397 8891 or contact us here to discuss tailor-making your perfect healthy holiday.