10 of the World's Most Spectacular Luxury Spas
28 November 2016

28 November 2016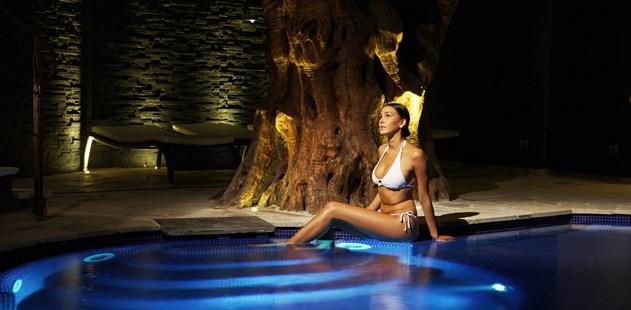 Your holiday away should be a time to relax, renew and escape from life's day to day frenzy. What better way to spend it than indulging on a spectacular luxury spa holiday in some of the most beautiful and tranquil destinations in the world. From a medi-spa holiday in Portugal to an exotic island spa in the Maldives, we offer the ultimate in luxury wellness spas to give you a calming sanctuary for the senses. We have put together a collection of spectacular luxury spas that will leave you fully relaxed and free from any stresses or tensions.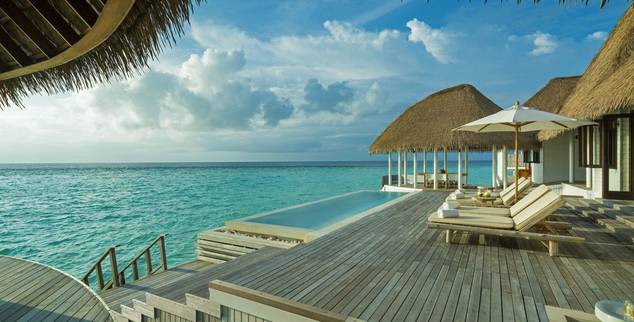 Escape to the island of Thaa Atoll in the Maldives
A spectacular luxury spa, COMO Maalifushi is home to the renowned COMO Shambhala Retreat spa, offering numerous wellness treatments to provide you with an environment where you can relax, recuperate, and enhance your vitality. With a range of bespoke wellness programmes, from Explore and Adventure to a family getaway and Discover programme, so that your personal requirements can easily be fulfilled, boosting your wellness, and guiding you to a healthier lifestyle. In this coastal retreat, offering a luxurious beach spa holiday experience, end your day with sunset yoga on the open-air pavilion for a truly relaxing luxury experience.
Information and Booking: COMO Maalifushi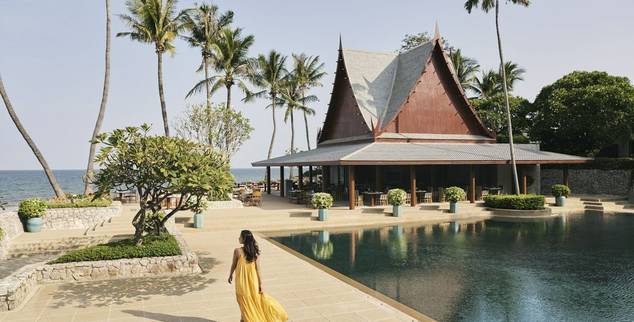 Enjoy the beautiful tropical gardens of Hua Hin, Thailand

Experience a spectacular luxury spa with Chiva-Som's award-winning luxury health and wellness haven. The pampering spa offers a range of indulgent treatments, including signature massages, facials and a body cleansing cocoon, for the ultimate luxury wellness spa break, alongside state-of-the-art wellness facilities including a Watsu pool, bathing pavilion, kinesis studio and gym. Make the most of this incredible retreat with the extensive list of classes, from Tabata and bootcamp, to Gyrokinesis and aqua aerobics, for an all-round wellness spa break that will leave you feeling fully rejuvenated.
Information and Booking: Chiva-Som International Health Resort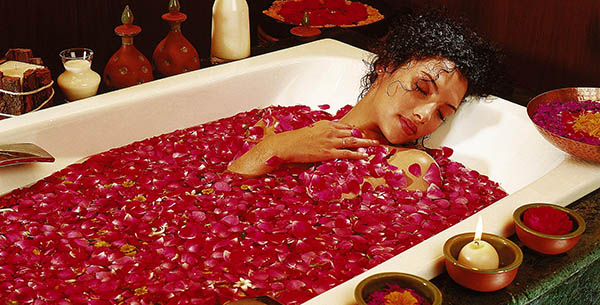 Unwind body, mind and soul in India

Escape to the Himalayas for a spectacular Ayurveda spa retreat and indulge in a menu of over 80 different body and beauty treatments inspired by the traditional Indian systems of Ayurveda. Ananda promises a stay of complete relaxation whilst focusing on creating harmony between one's physical and mental realms. From a yogic detox to a fitness holiday, Ananda will help you to reach your desired goals whilst enhancing your overall well-being through holistic wellness activities, Ayurveda spa treatments and healthy cuisine. After a peaceful break in such serene and beautiful surroundings, you are sure to return home revived and rejuvenated.
Information and Booking: Ananda in the Himalayas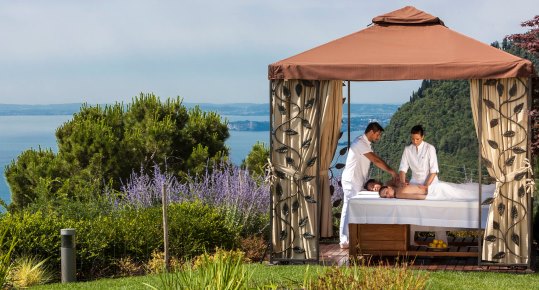 Soak up the sun by the pool in Italy

Secluded in scenic Italian mountains, enjoy complete tranquillity on a short-haul spa break with a whole variety of rejuvenating spa treatments. Overlooking Lake Garda, the largest lake in Italy, unwind in the luscious green surroundings above the picturesque village of Gargnano on a spectacular luxury spa escape that combines ancient classic Chinese practices and western scientific influences. Whether you are looking to improve your sleep patterns, improve your fitness or reduce the signs of ageing, Lefay's wellness holidays aim to enhance your well-being in a holistic and natural way.
Information and Booking: Lefay Resort & Spa Lago di Garda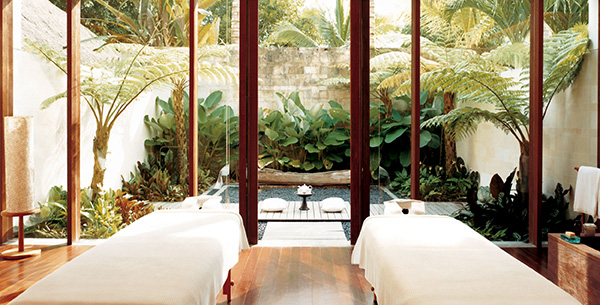 Rejuvinate in Bali

Set in in tropical hills of Bali, revive your senses on a spiritual and holistic spa holiday which offers a holistic wellness approach using Asian-inspired spa treatments with state-of-the-art facilities to improve overall well-being. With Ayurvedic and oriental medicine programmes, this spectacular luxury spa focusses on the person as a whole and aims to re-balance your mind, body and soul by bringing each dimension to its optimal state. Wellness activities, such as yoga and Pilates, are practiced in addition to the spa treatments to reach this goal and to help you to discover a more balanced lifestyle.
Information and Booking: Como Shambhala Estate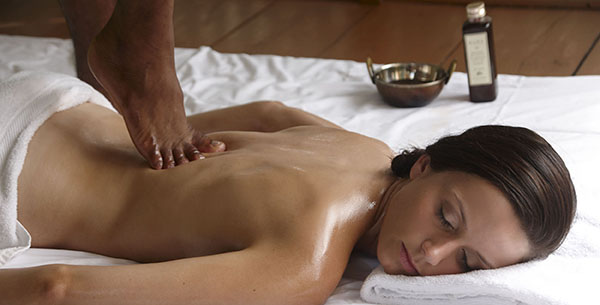 Get active by the beach in St Lucia

Jet off to the beautiful island St Lucia for a spectacular luxury spa holiday in the sun, being pampered with a variety of rejuvenating spa treatments. The BodyHoliday boasts an award-winning spa delivering personal service of spa treatments, therapies and activities based on the aspects of exercise, good diet, restorative beauty and relaxation. Revive your well-being with a choice of wellness holidays, from healthy ageing to optimal wellness, and the BodyScience holiday which uses your unique genetic information for a comprehensive body analysis which can determine a personalised wellness programme for your body to reach its optimal health.
Information and Booking: BodyHoliday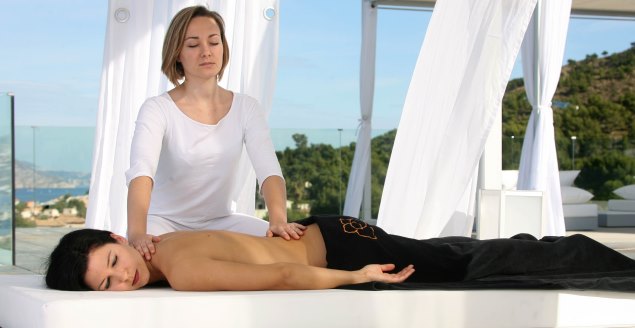 Get the taste for a tailored programme in Spain

Boost your health with a spectacular spa break at SHA Wellness Clinic in Spain, a wellness paradise focusing on encouraging healthy habits long-term. The world's first macrobiotic wellness resort, combine a tailor-made nutritional plan with rejuvenating spa therapies and complimentary classes, from yoga to Tai Chi. With tailored wellness programmes to help combat insomnia, stress, weight loss, smoking and more, there is a medical spa holiday solution for every wellness need. The spa offers a wide variety of restorative treatments in addition to the beautiful surroundings of their zen-garden.
Information and Booking: SHA Wellness Clinic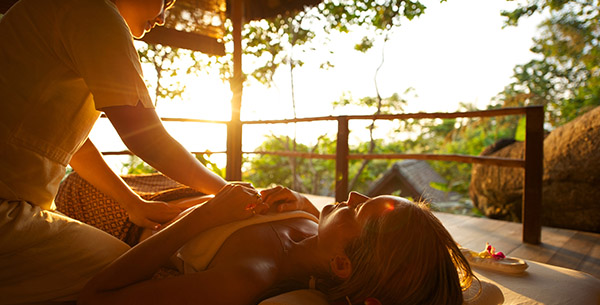 Embrace the healthy lifestyle in Thailand

Nestled on the beautiful coast of southern Koh Samui, this spectacular luxury spa is set in a remarkable destination to relax and enhance your overall well-being. Focusing on creating a stimulating environment for personal growth and long term health, experience a destination spa holiday personalised for each individual guest through the help of authentic ancient healing traditions. With a range of spa programmes, from weight loss to detoxing, Kamalaya embraces a healthy lifestyle through healthy nutrition and a variety of yoga styles, ensuring a wellness boost and revitalising experience.
Information and Booking: Kamalaya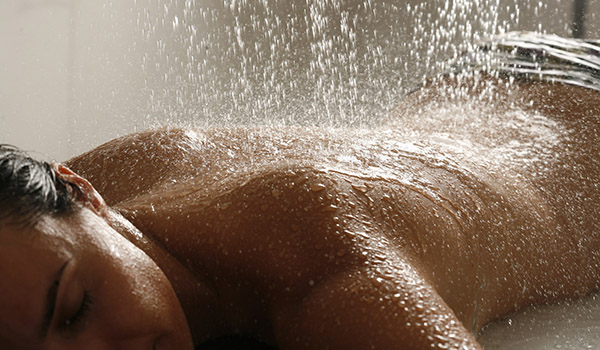 Indulge and unwind in Portugal

Retreat to the beautiful Algarve coastline of Portugal where you can come to your senses with mesmerising views over the Atlantic Ocean. More than a relaxation and pampering spa, The Longevity Medical Spa and Thalassotherapy centre embraces the longevity concept through a preventive, personalised, predictive and participatory medicine. From an intense detox & weight loss programme to our exclusive Fusion Fitness programme, the Longevity Medical Spa utilises highly advanced preventative medicine combined with the healing power of marine therapies to help their guests achieve their individual goals, and to improve their overall health and well-being.
Information and Booking: Vilalara Longevity Thalassa & Medical Spa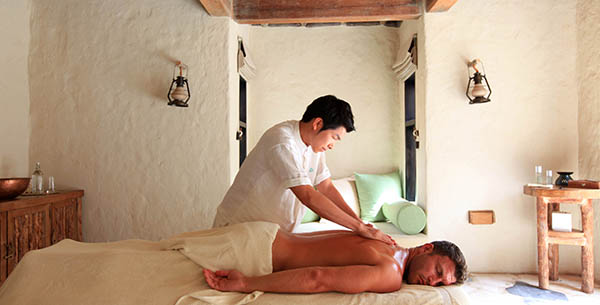 Escape to paradise in Oman

Boasting a mile-long private bay of broad sandy beach with dramatic mountains behind, unplug at Zighy Bay's remarkable luxury spa, situated in a secluded bay on the northern Musandam Peninsula of Oman. Zighy Bay focuses on elevating the senses with a combination of relaxation techniques, lifestyle analysis, a variety of fitness activities, locally inspired therapies and specialist treatments using only natural products. Give a healthy boost to your well-being with a cleansing detox diet, healing yoga practice and holistic treatments on a healing spa holiday to achieve an all-round sense of well-being.

Information and Booking: Six Senses Zighy Bay
Talk to one of our Travel Specialists on 0203 397 8891 or contact us here to discuss tailor-making your perfect luxury spa holiday.