4 of the Best Destinations for a Surfing Holiday
16 April 2015

16 April 2015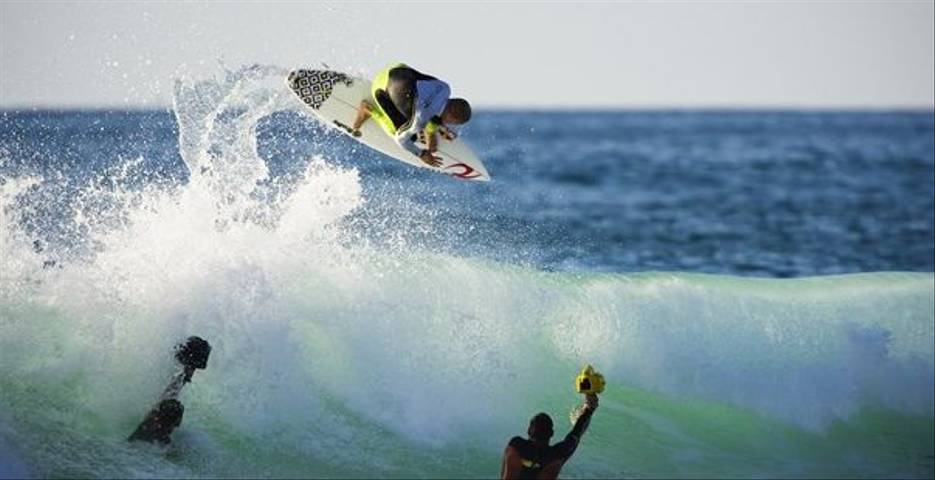 If you're looking for a new way to boost your fitness levels and tone up, hit the waves and learn to surf in destinations from Morocco to Costa Rica. A fun-filled way to lose weight; burn as many as 400 calories in an hour on the water, whilst simultaneously improving your balance, co-ordination and body strength for a fitness holiday with a difference.
Whether you're a budding beginner or an expert on the water, get the most out of the waves with the help of qualified instructors who will teach you everything you need to know. After a day spent riding the waves, keep active with a variety of sports and fitness classes or stop off at the spa and indulge in a luxury treatment for an all-encompassing wellness holiday experience.
So, dig out the board shorts and ready the sun cream, with our 4 best destinations for a surfing holiday.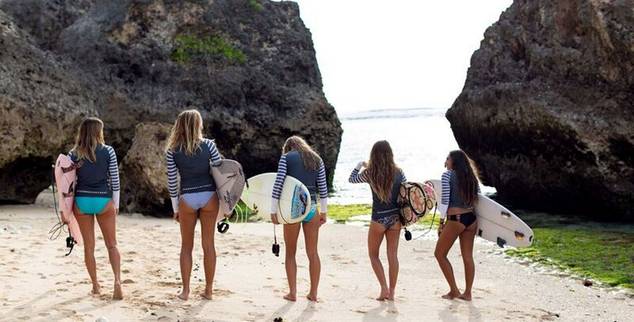 Hit the waves at Ocean Soul Retreat
Escape the repetitive routine of everyday life and learn to ride the waves on a surfing holiday in Bali. Make a splash in the water under the guidance of qualified instructors and experience an adrenaline rush as you surf the Bali Sea. Enjoy complimentary wetsuit and surfboard hire during the day, before unwinding on this healthy break with holistic therapy and relaxation massages. With daily yoga sessions and guided meditations, your break doubles up as the ultimate yoga holiday, topped off with nutrition talks and cooking demonstrations to complete your wellness experience.
Information and Booking: Ocean Soul Retreat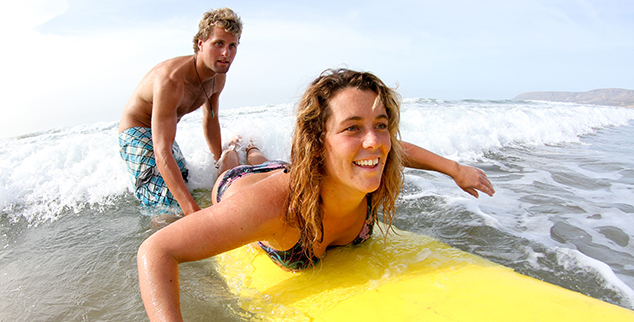 Learn to surf with Paradis Plage

Fly to Southern Morocco for an action-packed surfing break suitable for all levels and ideal for a solo traveller's singles holiday. With separate programmes for beginners and more advanced surfers, everyone has the chance to progress on this luxurious healthy holiday. A dream destination for a yoga and beach holiday, shake things up by combining surfing with yoga as you make the most of your surroundings with sunrise and sunset yoga classes. With a variety of complimentary fitness classes, from beach running to body combat and body pump to Pilates; you'll soon realise that this is so much more than your standard beach holiday.
Information and Booking: Paradis Plage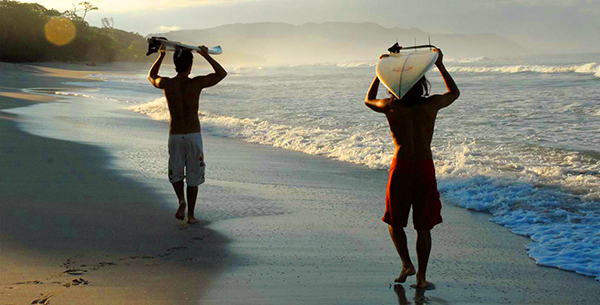 Explore the Costa Rican coastline at Florblanca
Discover Costa Rica's fantastic Nicoya Peninsula beach on a surfing holiday where anyone can ride the tropical waves and enhance their well-being. Enjoy six private surfing lessons with expert local instructors, or go it alone if you're more confident in the water. Discover a variety of ways to keep active and enjoy the wide range of other activities on offer, from snorkelling to zip lining and horse riding to cycling. For a balanced spa and sport holiday, after an action-packed day enhance your well-being at this wellness retreat by indulging in a holistic treatment at the luxury spa, including scrubs, massages, wraps and facials.
Information and Booking: Florblanca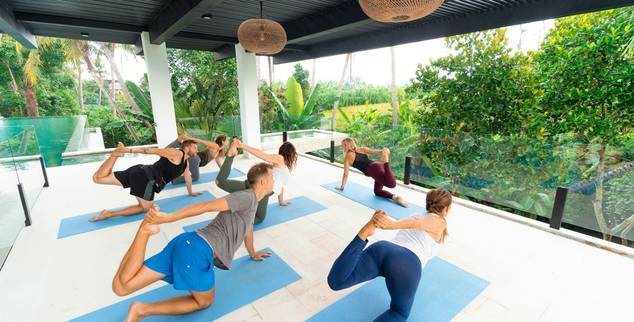 Enjoy a pre-surf yoga class at Escape Ritual
One of our best destinations for a sporty beach spa holiday, admire stunning views of rice fields and tropical jungle as you soak up the sunshine at this surfing break in Bali. Grab your board and hit the water as you make use of the private surf lessons and immerse yourself in sea-salt wellness. After a busy day in the water, head to the spa for your daily massage and body treatments for a spot of pampering, and revitalise your body in a Pilates or yoga class, for healthy holiday benefits that will long outlast your tan.
Information and Booking: Escape Ritual

Talk to one of our Travel Specialists on 0203 397 8891 or contact us here to discuss tailor-making your perfect surfing holiday.