5 of the Best Healthy Ageing Spa Holidays
19 February 2015

19 February 2015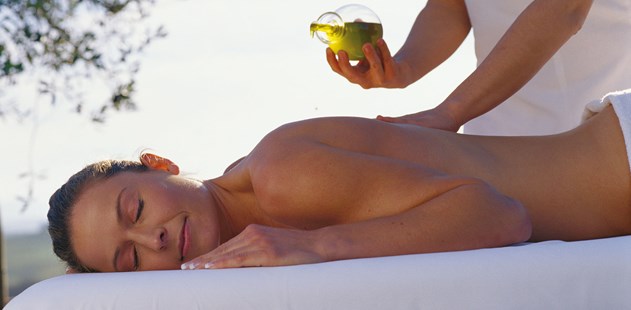 Remember what your mother told you - you're never too young to start preparing for healthy ageing. If ageing gracefully and looking after your well-being is important to you, a healthy anti-ageing holiday is the perfect choice for you.
Not just about reducing wrinkles, you'll get expert help to prolong your vitality and reach your optimum health through a tailor-made wellness programme of healthy nutrition, exercise and advanced anti-ageing spa treatments. With expert analysis of your body's needs, benefit from professional skin, lifestyle and nutritional consultation to establish clear health goals. Achieve a youthful radiance with advanced spa treatments tailored to suit your specific needs, get your heart pumping with fitness classes and holistic activities, from yoga to personal training sessions, and learn to live a healthier lifestyle with healthy cuisine and wellness workshops.
Prepare to be inspired with our top five healthy anti-ageing spa holidays and discover that there is a lot more to healthy ageing than a quick-fix face lift or tummy tuck!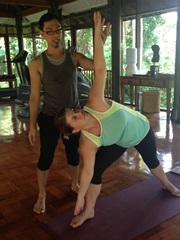 Increase vitality and circulation with yoga at The Farm

Turn back the effects of ageing and improve your well-being at this healthy wellness retreat, secluded in a tropical paradise. Revive your body from the inside out and witness the benefits of a nutrient-rich healthy diet from The Farm's award-winning raw vegan restaurant, Alive! Learn from professional holistic health, fitness, spa and lifestyle consultations to tailor-make your perfect wellness retreat. A dream destination for a luxury spa holiday, rejuvenate with cleansing spa therapies, including acupuncture and colon hydrotherapy sessions, to rediscover your radiance. Make the most of the wellness activities on offer, from yoga to food prep classes, to increase your circulation and learn a healthier lifestyle.


More information: View The Farm Healthy Ageing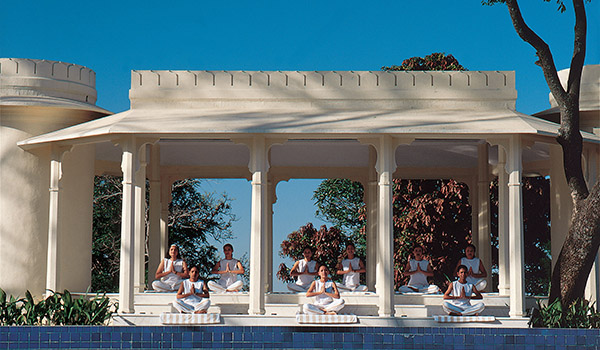 De-stress with meditation at Ananda

Rejuvenate your mind and body in beauty and serenity at Ananda in the Himalayas. The perfect destination for an Ayurveda spa holiday, enhance your wellness with gentle scrubs, essential oil massages and healing Ayurveda spa therapies, to stimulate skin renewal and relax your mind. Continue your holistic renewal with personalised yoga sessions, meditation and Pranayama for the ultimate de-stress retreat and luxury yoga holiday, which will return you home with a restored sense of vitality. Benefit from use of the hydrotherapy facilities to sweat out impurities and learn helpful health hints in lifestyle lectures, workshops and cooking demonstrations.


More information: View Ananda Rejuvenation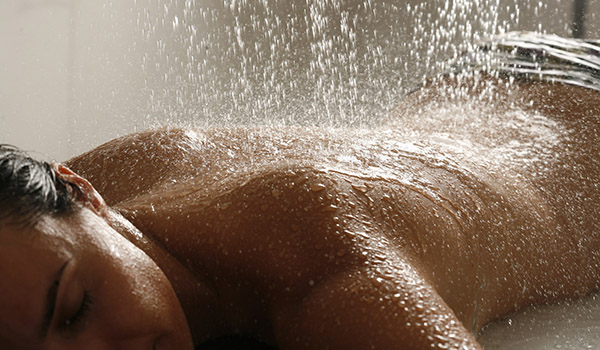 Revitalise with Thalassotherapy spa treatments at Longevity

Maintain a healthy glow and reverse the signs of ageing at this luxury wellness retreat on the Algarve coastline of Portugal. Focusing on a holistic approach, your entire well-being is addressed through a comprehensive health programme of detoxing, stress relieving and anti-ageing nourishing spa treatments. Combined with medical, nutritional and lifestyle consultations, you will receive everything you need to slow ageing, prevent disease and enhance your quality of life. Ideal for a weight loss break, enhance your fitness with daily wellness activities, from yoga to Pilates and cardio boost to power hikes, before refuelling with a healthy and tasty low calorie meal plan.


More information: View Longevity Life Rejuvenation & Anti-Ageing


Boost fitness with a personal trainer at The Body Holiday

Achieve your wellness goals at this luxurious all-inclusive Caribbean getaway, ideal for a singles holiday, as you learn how to maintain your inner and outer youth. Following an initial lifestyle and nutrition consultation, strengthen your mind and body with personalised Pilates, yoga and meditation lessons and work up a sweat with the help of a personal trainer. Enjoy an extensive range of holistic, Elemis and Thalgo spa treatments and discover how to turn back the clock pain-free with a non-surgical facelift.  With daily spa treatments, an osteopathy (healthy bones) assessment and skin consultation, your well-being is taken care of, both inside and out.


More information: View The BodyHoliday Healthy Ageing


Crete: Blue Palace Healthy Ageing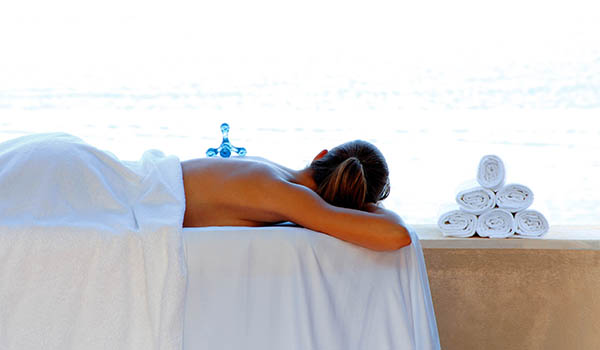 Revive with outdoor spa treatments at Blue Palace

Restore your youthful looks with a personalised healthy ageing spa retreat set upon the beautiful Elounda coastline of Crete. Respond to your body's needs with enhancing spa treatments, from rejuvenating facial peels to reviving body scrubs, to bring out your skin's natural glow and radiance. Make the most of daily wellness activities, including yoga, aqua aerobics and body workout classes to tone up, before feeling the benefits of Thalassotherapy treatments, to aid stress relief, weight loss and joint healing. Ideal for a detox holiday, return home with a renewed sense of pride having regained youthfulness healthily and naturally.


More information: View Blue Palace Healthy Ageing
Talk to one of our Travel Specialists on 0203 397 8891 or contact us here to discuss tailor-making your perfect anti-ageing holiday.