5 of the Best Pre-Wedding Fitness Breaks
16 February 2015

16 February 2015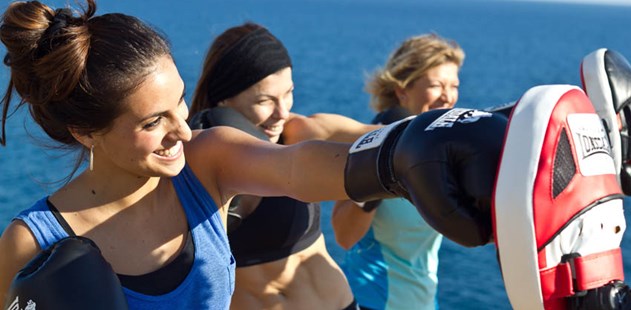 If wedding admin is leaving you too frazzled to fit in your bridal workout, it sounds like you might be in need of a fitness escape. From Tuscany to Thailand, rejuvenate on a pre-wedding fitness break and you'll be in tip-top condition for your big day.
With so much to stay on top of as you plan your upcoming wedding, it's easy to feel overwhelmed and lose touch with yourself, the number one star of the show. A pre-wedding fitness break is the perfect solution to get in shape before the big day and ensure that you ooze super confidence as you glide down the aisle. Take the opportunity to fire up your metabolism and show those body hang-ups that they are most certainly not invited to your wedding! What's more, exercise is a great release to take your mind off the stresses of the wedding, so whilst it might seem laughable to add another 'to-do' to your list, trust us, taking time to go on a healthy break is well worth it.
So, if you're looking to tone up before stepping into the limelight on the big day, read on, as we round up our top five pre-wedding fitness breaks. Get gorgeous in luxury destinations from St Lucia to Switzerland and return home ready to tackle your final wedding planning details…there's the honeymoon  to think about too!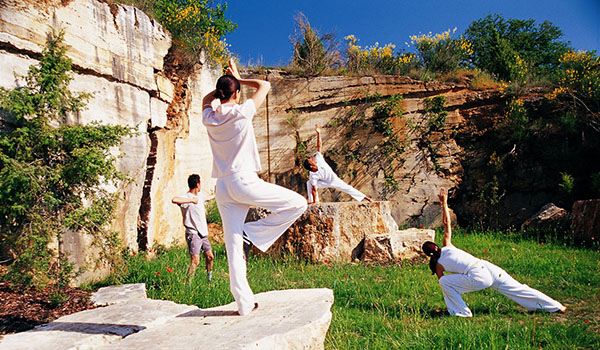 Stretch and strengthen with yoga at Adler Thermae

Let your wedding worries float away on one of our healthy spa holidays in the rolling hills of the Tuscan countryside. Bathe in the healing thermal mineral waters of Natural Park, Val d'Orcia, for a wellness holiday guaranteed to revitalise any bride. Perfect for a fun-filled activity holiday, shape up with a wide range of one-on-one classes to suit your individual goals; from improving your cardiovascular fitness to building strength and endurance. From a mountain biking session to TRX Suspension training and yoga, complement your pre-wedding wellness with holistic Ayurvedic spa treatments, to return home feeling like the beautiful bride that you truly are.


More information: View Adler Thermae Fusion Fitness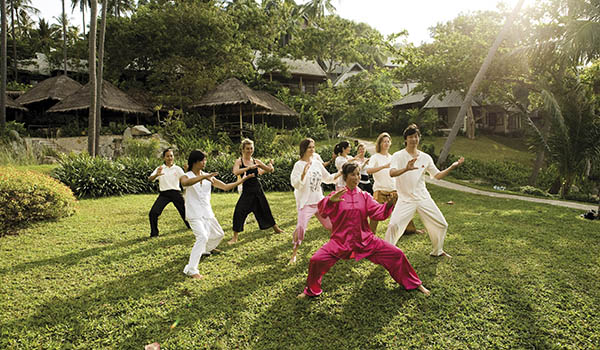 Energise with Tai Chi classes at Kamalaya

If you're feeling under pressure because of your upcoming wedding day, take five in the tropical paradise in Thailand for the ultimate pre-wedding fitness holiday. After introductory fitness and wellness consultations, dive into your personalised wellness programme and engage in power walking, beach runs or even TRX suspension training, sure to leave you glowing and ready to awe your husband-to-be. Ideal for a rejuvenating yoga holiday, tone and strengthen with group Hatha, Yin, Flow and Power yoga classes before unwinding after an active day with a choice of luxurious spa facials and massages, to refresh and rejuvenate before you tie the knot.


More information: View Kamalaya Fusion Fitness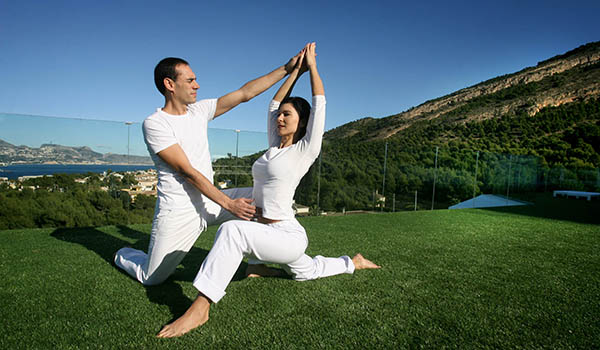 Enhance fitness and tone with yoga at SHA

Boasting unrivalled 360° views of idyllic mountain and ocean scenery, exercise pre-wedding tension away at the luxury SHA Wellness Clinic in Spain, perfect for a healthy hen wellness break. Offering a tailor-made fitness retreat, choose from a range of activities, including hiking, power plate sessions and strength training, which vows to tone your body in time for the wedding. A fantastic destination for a weight loss holiday, benefit from a tailor-made diet of macrobiotic cuisine following an expert consultation. Recover with luxury spa massages and a calming hatha yoga or meditation session, to rebalance your mind and body in time for the wedding.


More information: View SHA Fusion Fitness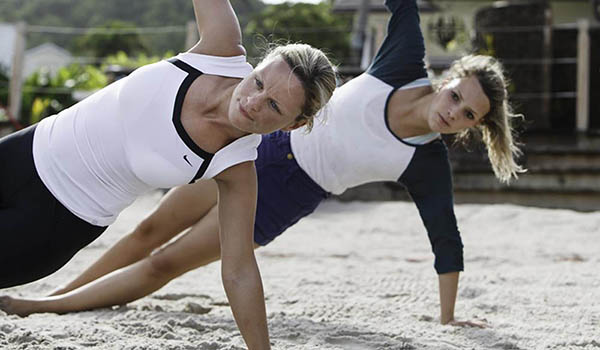 Boost fitness on the beach at The Body Holiday

If your body and mind is in need of some TLC, trade in pre-wedding tension for this healthy Caribbean fitness break, to ensure you feel like a superstar on your big day. Offering a tailor-made Fusion Fitness holiday, choose your favourite 1-on-1 activities to achieve your fitness goals, from ocean kayaking, to kettle bell training, Pilates and box fit. Perfect for releasing stress-stabilizing endorphins, keep active with further complimentary group classes and a host of land and water sports, including BodySpin, tennis and water-skiing. With daily spa treatments included in your stay, return home with a glowing sense of holistic well-being.


More information: View The BodyHoliday Fusion Fitness


Switzerland: Alpina Gstaad Fusion Fitness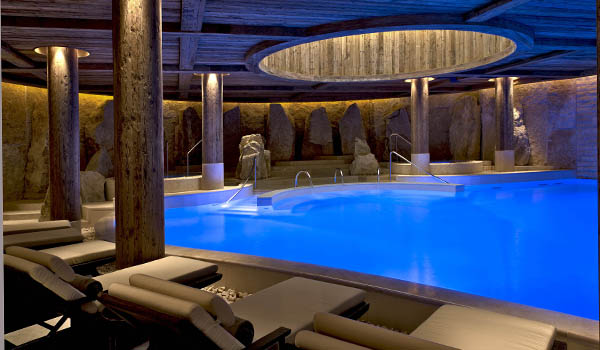 Unwind in the luxurious spa facilties at Alpina Gstaad

Your wedding should be all about you, so give yourself the best start on a fitness break in the spectacular Swiss Alps, to reveal the healthier and more balanced bride in you. Surrounded by the beautiful alpines, enjoy a range of personalised activities, such as Fitball workouts, personal fitness training and Aqua Chi. Vow to commit to yourself as well as your hubby-to-be and indulge in some well-deserved me-time by taking advantage of complimentary access to all spa facilities. The perfect pre-wedding health escape to prepare for walking down the aisle, unwind with luxury Six Senses Spa treatments for a flawless post-holiday bridal glow.


More information: View Alpina Gstaad Fusion Fitness
Talk to one of our Travel Specialists on 0203 397 8891 or contact us here to discuss tailor-making your perfect pre-wedding fitness holiday.