5 Peaceful Mountain Meditation Retreats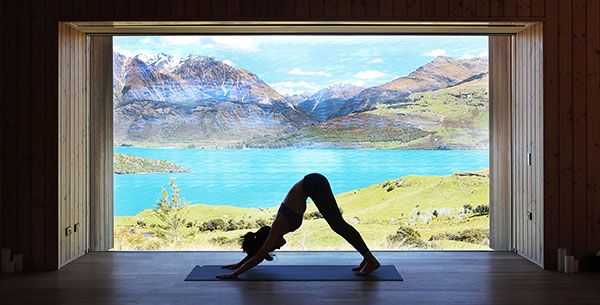 Reach new heights on a peaceful meditation retreat set in the most picturesque mountain destinations across the globe. Discover the best meditation retreats to suit your wellness needs, whether that be concealed in the therapeutic southern Alps in New Zealand, or immersed in the rich yogic heritage of the majestic Himalayan mountains in India.
A change of scenery can drastically improve your positivity and enthusiasm towards your health, so begin your wellness journey on a mountain yoga retreat, where you can practice each yogic pose whilst absorbing the pure mountain air and calming atmosphere. Let your mind and body benefit during peaceful meditation sessions in the tranquillity of these secluded mountain settings, as by taking one step closer to nature, you can learn how to re-connect with the natural world whilst also doing wonders for your well-being.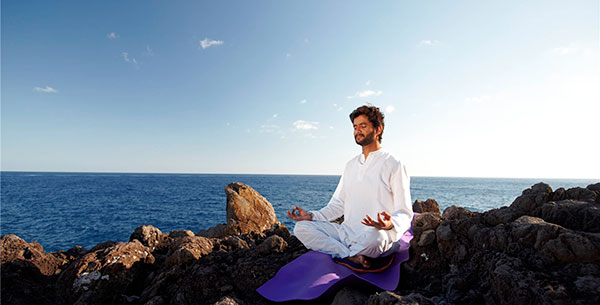 Discover this peaceful mountain retreat on the beautiful island of Madeira, with endless views of the sparkling blues of the Atlantic Ocean. Up in the mountains, you will find inner peace and calmness with a wide range of Ayurvedic treatments creating an idyllic Ayurveda spa retreat, including specialist Ayurvedic massages, workshops and cooking courses. Learn how to take care of your mind, body and soul on a meditation retreat overlooking the peaceful mountain views, where relaxing meditation sessions will help to relieve stress thanks to the traditional Asian inspired remedies, leaving you feeling fully rejuvenated.

More Information: View Galo Resort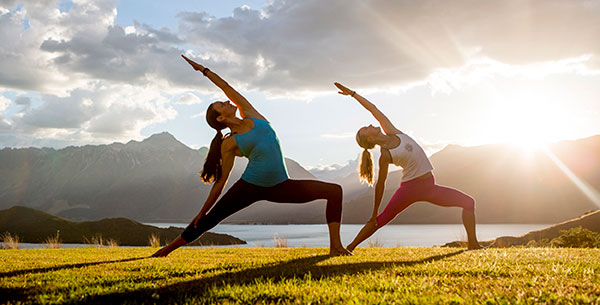 Venture to a sub-alpine paradise in New Zealand for a peaceful mountain escape and a fully immersive experience in the beautiful natural environment. Absorb the stunning scenery whilst practicing calming art forms such as yoga and meditation on a charming meditation retreat that will lead you on a spiritual journey of self-awareness amid peaceful tranquillity. You will learn how to take better care of your mind and body whilst discovering the benefits of an eco-friendly holiday on your well-being, where inner peace can be found hiking through the harmonious mountain ranges on this breath-taking hiking holiday.

More Information: View Aro Ha Wellness Retreat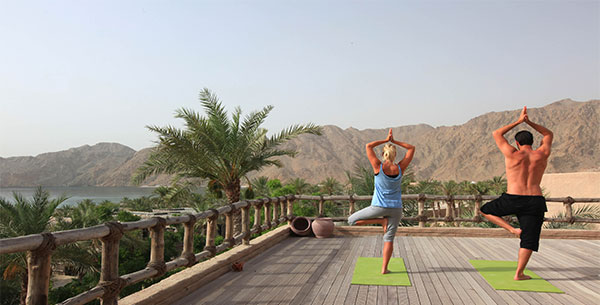 In the magnificent mountain peninsula of Oman, a peaceful meditation retreat awaits you in a secluded bay. Feel the rejuvenating benefits of private yoga and meditation sessions to improve your health and help you recover from the pressures of everyday life in the serenity of an unspoiled mountain landscape. Release your physical tension on a relaxing stress management retreat, with signature massages and locally inspired therapies to re-awaken your senses and alleviate stress to create a healthier lifestyle. Discover a new stress-free routine on a beach spa retreat as you indulge in holistic therapies incorporating the best of traditional Eastern and latest Western techniques.

More Information: View Zighy Bay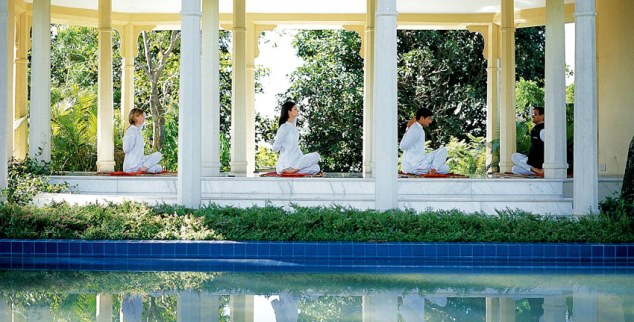 Regain a new sense of self in the midst of the majestic Himalayan foothills at this luxurious meditation break where you can begin an energising wellness journey. Retreat to the undisturbed serenity of the regal mountains of northern India where you can create a healthier version of you with a refreshing combination of ancient Ayurveda, yoga, pranayama breathing sessions and other meditation experiences. Restore balance to your life on a spiritual and holistic holiday designed to aid healthy healing with specialised treatments including aromatherapy, reiki and reflexology.

More Information: View Ananda in the Himalayas


Switzerland: Alpina Gstaad Sense of Ayurveda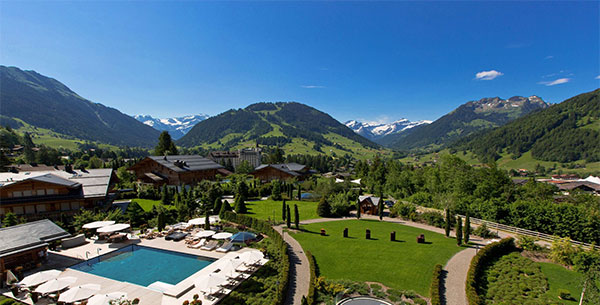 Be guided on a rejuvenating Ayurveda programme surrounded by the blissful Swiss Alpine terrain. Begin your peaceful meditation retreat during a 1-to-1 consultation with an Ayurvedic specialist to evaluate the appropriate treatments to successfully re-align your physical and emotional imbalances. Unwind with a personalised yoga class on a holistic yoga and Ayurveda retreat, where you can combine yogic practices with classic Ayurveda massages as well as specialised Shirodhara and Padabhyanga therapies. The pure mountain atmosphere offers the best tranquil ambiance during any time of the year, from a healthy winter escape in refreshing snowy powder during ski season to peaceful hiking in the warmth of the summer sunshine.

More Information: View The Alpina Gstaad
Talk to one of our Travel Specialists on 0203 397 8891 or contact us here to discuss tailor-making your perfect meditation holiday.