5 Places to Escape Christmas
28 September 2012

28 September 2012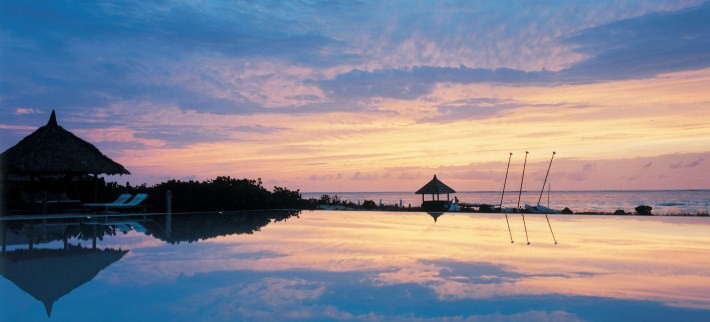 Looking for a different way to celebrate Christmas this year? Escape the holiday madness and leave behind a cooler climate by packing your bags for a healthy and warm getaway. We recommend our top 5 healthy Christmas holidays this year, so you can have a complete change of scenery and begin the New Year feeling revitalised.
Be the envy of your friends as you jet off during the festive season and escape another cold winter. Do something different this Christmas and wake up to a glorious sunrise with an ocean view. Enjoy delicious healthy cuisine, rejuvenating spa treatments, yoga, hiking or a beach fitness class.
Here are our top five healthy Christmas getaways. These holidays are designed to ensure you board the plane home not only relaxed but rejuvenated too and include all sorts of vitality-boosting activities, menus and treatments for the perfect Christmas holiday.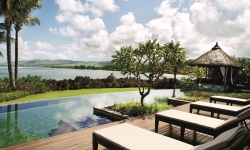 Mauritius, Indian Ocean
This beautiful resort on the Mauritian south coast spreads across 35 acres of tropical gardens and pristine white sands. Shanti Maurice's world-class Nira spa combines age-old regimes with contemporary international treatments for revitalised senses and spiritual awakening. Experienced therapists help guests take control of their bodies in order to de-stress, detoxify and rebalance, and also offer lectures and classes for a fresh approach to long lasting health. Enjoy Christmas bliss in your luxurious suite, the perfect location for a healthy holiday this Christmas.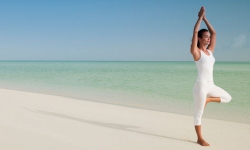 Turks & Caicos Islands, Caribbean
Escape to the majestic private island of Parrot Cay in Turks and Caicos and enjoy daily yoga and Pilates classes. Activities include paddle boarding, kayaking, trekking and mountain biking, or, unwind in the oceanfront infinity pool, Japanese baths or with an Asian inspired treatment at their award-winning spa. The enchanting and exotic nature of this island is guaranteed to diminish stress. The Asian-inspired COMO Shambhala Retreat is one of the very best spas in the Caribbean and, along with the exquisite and renowned cuisine, makes Parrot Cay a place to come and be pampered from sun-up to sun-down for an extra special Christmas getaway.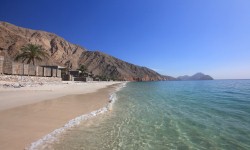 Oman, Asia
Experience Zighy Bay in Oman, set in its own secluded bay. The contrast of the spectacular mountains and sparkling beaches makes it the perfect location to recharge your batteries and there are a number of activities, fitness classes and wellness programmes from Detox to Adventure you can choose from. The luxurious and indulgent therapies at the Six Senses spa will elevate you to totally serenity. The private bay boasts 1.6km of broad sandy beach with dramatic mountains behind. You can enjoy a Christmas Day course-by-course meal in the Summer House or in your villa, with a host of other Christmas themed events.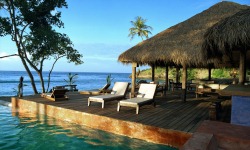 LaLuna
Grenada, Caribbean
Laluna is not only the laid back, chic island hideaway for the latest jet set, but now it is steering its way into the Spiritual Age with its latest 'Well-being package' which offers guests an opportunity to open their minds to the ideas of yoga, Pilates, and meditation. On this magical Christmas getaway, your inner batteries will be recharged to allow you to face the reality of your daily schedule without so much stress. Enjoy the serene setting that the beach front provides and calm your emotions on this tranquil Christmas break.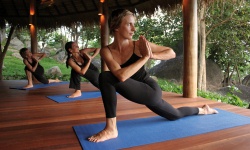 Thailand, Asia
Welcome to a serene healthy holiday in Thailand that can thoroughly diminish your pre-Christmas unhealthy habits. The retreat focuses on creating a stimulating environment by supporting the individual aspirations of each guest. If you feel tired and sluggish, wandering past the lily ponds and tropical jungle foliage is guaranteed to relax and replenish your mind and body. Daily holistic classes include yoga, meditation tai chi and fitness classes, guests can enjoy a healthy and delicious cuisine and a lymphatic or vital massage to unwind and energise.
Talk to one of our Travel Specialists on 0203 397 8891 or contact us here to discuss tailor-making your perfect healthy holiday
.