7 Amazing Yoga Retreats For Singles
24 August 2017

24 August 2017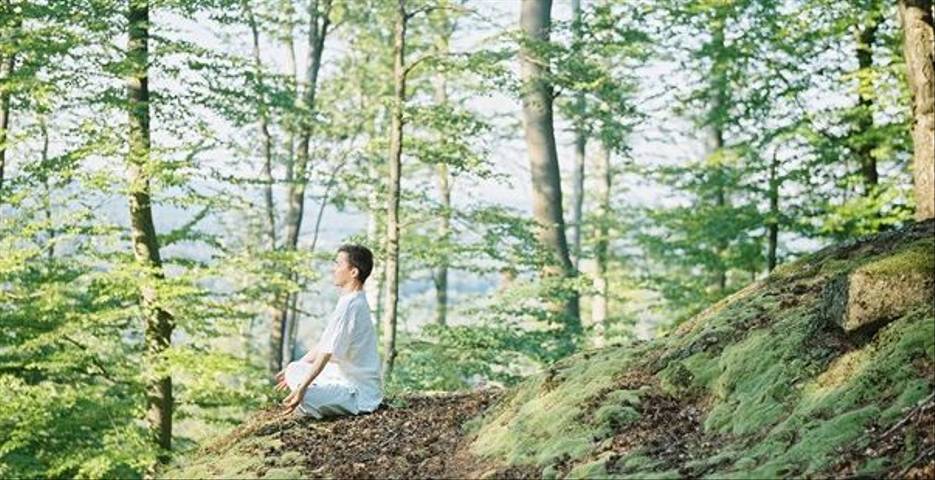 As well as being an established practice to improve strength, mobility and overall physical health, yoga aids mental well-being and mindfulness. Far too often we cruise through life without paying attention to the present—yoga cultivates a kind of spiritual awareness that opens the mind to a higher level of consciousness. The same could be said for travel. Taking time out of your busy day-to-day lives to travel and experience the world opens your eyes to the little beautiful things in life. Journey to the most amazing yoga retreats for singles, from Europe to Asia, and combine your love for travel with your passion for yoga.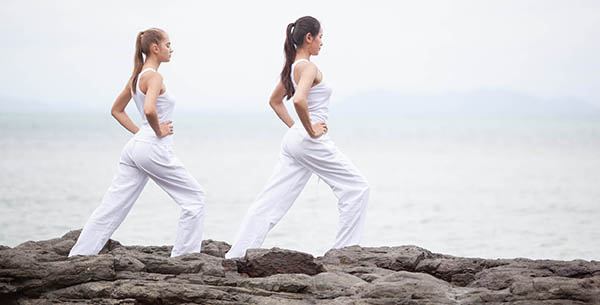 Reconnect the mind, body and soul at Amatara Wellness Resort


In a beautiful, secluded area of Cape Panwa in Phuket, lies the wellness haven of Amatara. Surrounded by the tropical waters of the Andaman Sea, this retreat is an idyllic destination for a captivating yoga and SUP holiday as well as a relaxing escape to truly focus on your well-being. Private wellness consultations, group yoga classes, pranayama and meditation sessions led by experts encourage the solo traveller to deepen their practice and identify personal incentives at their own pace. The tailor-made approach of learning aims to inspire confidence and spirituality in individuals wishing to continue their yoga practice at home.

More information: View Amatara Wellness Resort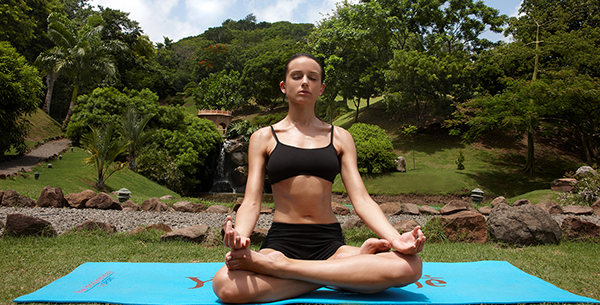 Enter a yogi's paradise at The BodyHoliday


Surrounded by acres of dense rain forest on one side and translucent turquoise waters on the other, The BodyHoliday is a wandering yogi's paradise. In addition to their 6 private yoga or Pilates lessons, this all-inclusive healthy holiday allows guests to participate in a plethora of sporting activities. Daily spa treatments and a free skin consultation ensure you look as good as you feel. Offering a welcoming atmosphere for a singles-friendly retreat, solo travellers are encouraged to meet like-minded individuals through fun group activities and over hosted dinners.

More information: View The BodyHoliday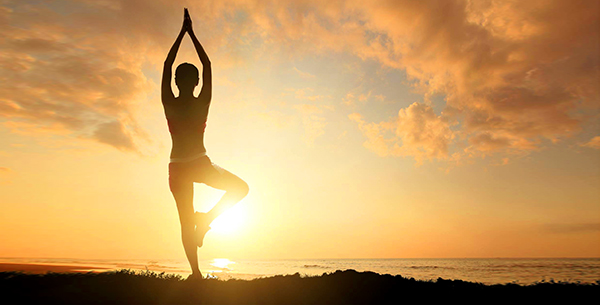 Relax with sunset yoga at Epic Sana


For those in search of a tranquil beach yoga retreat, this wellness haven set on Portugal's stunning Algarve coast reflects a philosophy of harmony and inner peace through yoga. The beachside backdrop allows you to take a break from the real world, unwind, relax, and develop your fitness and health while on a singles holiday. Yoga sessions, meditation and breath workshops, aromatherapy, and deep Kincho massage treatments will lull you into a sense of inner harmony. Expect to see and feel the difference and return from your yoga holiday feeling utterly relaxed and at peace with yourself and your body.

More information: View Epic Sana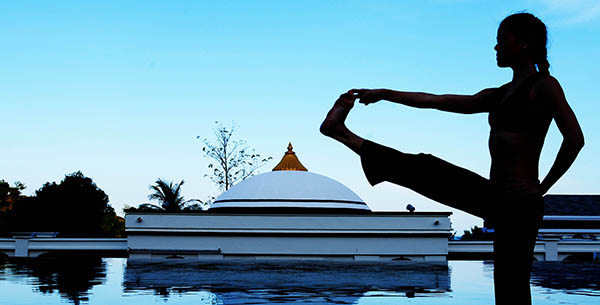 Participate in unlimited yoga sessions at Absolute Sanctuary


Absolute Sanctuary Yoga is a 5* yoga retreat on the tropical island of Koh Samui, one of Asia's top wellness destinations. Unlimited group yoga and meditation classes allow you to have the full flexibility of a tailor-made yoga holiday, with the opportunity of meeting other enthusiastic single yogis. Additional private yoga sessions help you find your spiritual, mental and physical balance. Transform the body and mind as you de-stress and cleanse with daily Thai massages or aromatherapy, fresh juices, and smoothies, and a colon hydrotherapy session included in your stay.

More information: View Absolute Sanctuary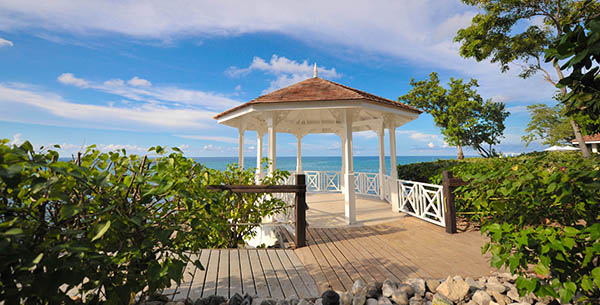 Journey to the serene haven of Jewel Paradise Cove


Paradise might just be an understatement for this luxury yoga retreat. Situated on a private, white sand beach surrounded by the crystal blue, warm waters of the Caribbean Sea, Jewel Paradise Cove is the picture-perfect location for you to find your Zen on a singles holiday. This all-inclusive yogi sanctuary comes with the guarantee of an adults-only holiday, welcoming like-minded travellers away from the frantic pace of the city. This Jamaican wellness retreat is ideal for those who want to benefit from the restorative properties of yoga and meditation, whilst having the option to enjoy the excitement of more high-impact sporting activities. 

More Information: View Jewel Paradise Cove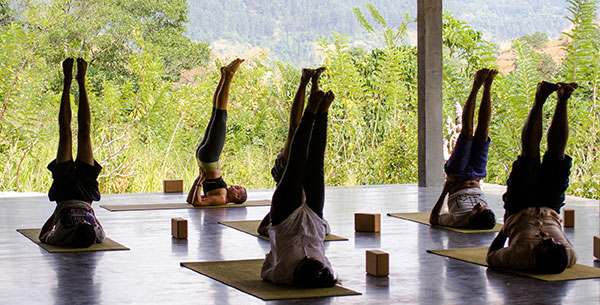 Perfect your practice in the open air at Santani Wellness Resort & Spa


A truly immersive yoga retreat deep in the southern Sri-Lankan jungle; Santani ensures you feel truly at one with nature as you participate in a solo journey of mindfulness and rejuvenation. Open-plan structures and minimalistic style evoke feelings of serenity and peace, whilst personalised meditation and yoga classes release the emotional and physical stresses of everyday life. Understanding that wellness is a lifestyle and not just a holiday, this programme designed in true holistic health retreat style, teaches healthy lifestyle and cooking classes and provides guests with bespoke diet plans, providing them with the fundamental tools for all-round well-being.

More Information: View Santani Wellness Resort & Spa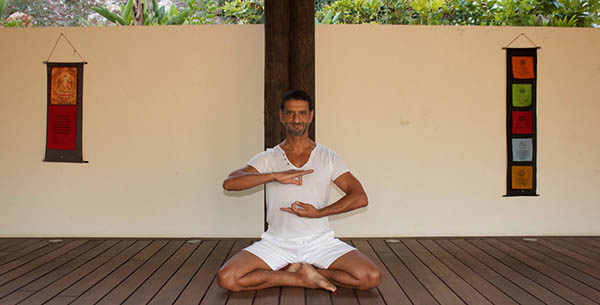 Take expert yoga classes at Shanti Som


Hidden away in the Sierra de las Nieves nature park in the core of Spain's sunny Andalucían region, this yoga retreat boasts spectacular natural beauty. Whilst the enviable, warm climate is indicative of southern Spain, the retreat is the absolute yoga and culture holiday experience with philosophies and designs inspired by Eastern luxury. Wooden beams, Buddha statues, and cascading waterfalls persuade complete tranquillity for those interested in strengthening the mind and body connection. Ideal for those who like to travel solo, but not alone, there are bi-daily group yoga sessions, fitness classes, and plenty of opportunities to connect with others throughout your stay.

More information: View Shanti Som


Talk to one of our Travel Specialists on 0203 397 8891 or contact us here to discuss tailor-making your perfect singles holiday.