8 Best Detox Retreats for 2014
16 December 2013

16 December 2013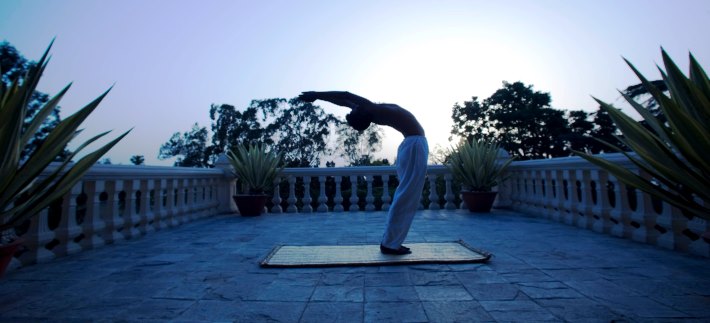 The Christmas period is full of fun and festivities, but it's also a time of over-indulgence, with a diet based mainly on sugary and fatty foods, caffeine and alcohol, leaving us in need of re-energisation. The New Year provides a perfect time to bring in a new you and a healthier lifestyle, which can be kick-started by a luxury detox holiday. After the festive period, our body's natural detox system can struggle to deal with the harmful substances in your body, leaving you feeling tired and sluggish.
Detoxing is the perfect way to give your body a helping hand, with rejuvenating spa treatments, a personalised healthy diet, holistic activities and lifestyle advice, you'll finish your stay feeling renewed and reinvigorated. A detox retreat and spa holiday is an ideal choice for solo travellers, who are able to meet like-minded individuals in group classes, and couples alike, who are looking for a health boost. Here are 8 best detox New Year healthy holiday retreats for 2014.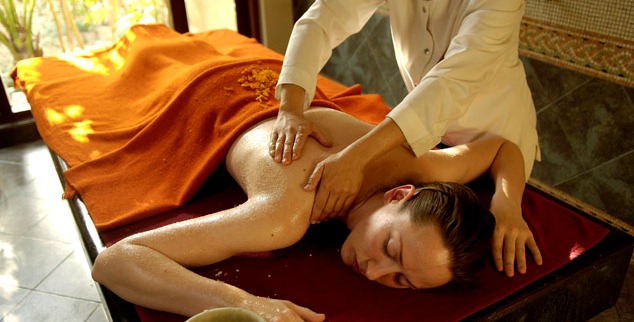 Detoxify your body with an exfoliating treatment

Cleanse your body and renew your spirit in the foothills of the Himalayas, where you'll relax and recover in absolute tranquillity. Enrich your spirit amongst stunning natural beauty and with luxury accommodation which boasts breath-taking views over the valleys. Receive expert and personalised detox advice in wellness and lifestyle consultations and understand your body's needs in a body analysis. Purify your body and mind with advanced holistic treatments ranging from Abhyanga to earth stone massages and rejuvenate in a personalised yoga class or relax in the hydrotherapy suite. With the help of lifestyle workshops and on-going health checks, you'll leave Ananda with a renewed well-being and the ability to pursue a healthier lifestyle.
 

Detoxify surrounded by the stunning Swiss Alps
Grand Resort Bad Ragaz is World Class, luxurious wellness resort, offering a complete and comprehensive wellness experience. The surroundings are stunning, the Swiss Alps, lush vineyards, crystal-clear mountain lakes and the 36.5°C thermal water that provides natural baths to visitors to relax and enhance their health and healing. Whatever your goals you will soon realise that you are in absolute wellness paradise. With highly qualified specialists guiding you through your preferred programme you are assured to leave feeling recharged and with a renewed sense of well-being. A wellness break to this undoubted mecca for wellness is truly unforgettable and you will be well equipped with the tools you need to maintain your healthy lifestyle once home.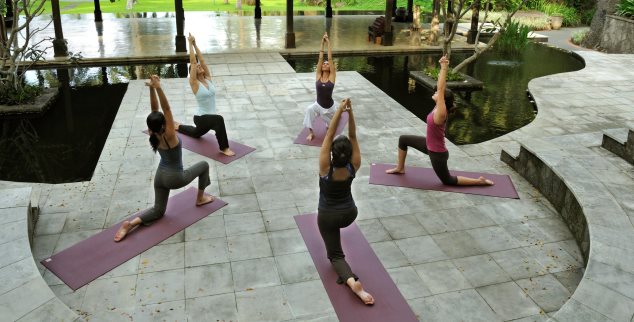 Compliment your detox regime with a daily yoga class

Enhance your health and revitalise your mind and body at The Farm, set amongst lush vegetation, stimulating wildlife, coconut plantations and serene waterfalls. This detox retreat boasts a 250 year old Mango tree which is said to have healing powers to optimise your well-being. Benefit from a personalised nutrition plan involving fresh and delicious vegan cuisine and cleansing treatments, from colon hydrotherapy to wheatgrass infusion therapy and a body salt bath. Sweat out toxins with a personal training session and receive expert health advice with nutritional support throughout and daily consultations with the medical doctor. With additional spa treatments and access to daily wellness activities like yoga and meditation, you're guaranteed to return home feeling renewed and ready to pursue a healthy New Year.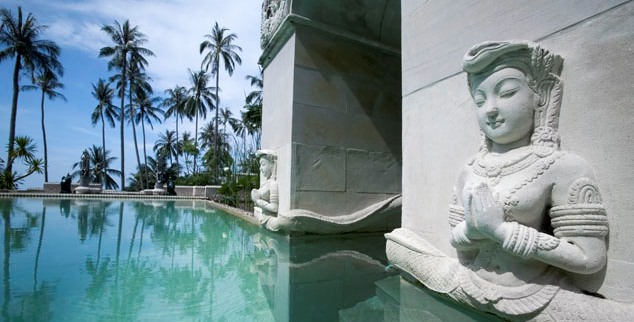 Refocus and refresh at Kamalaya

Begin the New Year by ridding your body of toxins at this award-winning spa sanctuary on the South Coast of Koh Samui. Relax in lush surroundings and stroll to the unspoiled beach to soak up the serenity of the sea. Understand your body's detox needs in your wellness consultation and body analysis and refuel your body with healthy and delectable cuisine. Improve your health and well-being with cleansing spa therapies from Chi Nei Tsang to Shirodhara. Purify your mind with holistic activities like yoga and tai chi, and make the most of the detoxing benefits of the steam cavern. You'll receive a wellness gift pack to ensure that you continue your healthy lifestyle when you return home. 
 

An invigorating Cleanse & Detox getaway
Six Senses Kaplankaya is the most idyllic and tranquil location for a healthy holiday. Situated in a secluded bay on the coastline of the Milas province, Six Senses Kaplankaya boasts stunning panoramic views of the Aegean Sea, olive groves, and exudes the ambience of a true Mediterranean village. Your wellness experience will be truly exceptional, and with their team of wellness experts on hand to guide you through your personalised programme you are assured to achieve your wellness goals. This wellness getaway will enhance your overall well-being, as you embrace a 'live younger, longer' attitude, both while on resort and also when you return home. World class spa treatments, coupled with their all encompassing approach to wellness will provide you with the ultimate private retreat, leaving your mind and body feeling fully nourished and invigorated.

A purifying detox programme in Bali
Como Shambhala Estate in Bali is an award winning, luxury resort. The natural environment is truly stunning and whilst surrounded by lush tropical jungle and the River Ayung you will soon realise that you have discovered a pocket of wellness paradise. Como Shambhala adopt a holistic, 360 degree approach to wellness, and the level of care and attention from the trained staff is unparalleled. Whatever your wellness goals, their team of wellness experts and specialists will take the time to get to know what is important to you, and with your personalised wellness programme you are sure to achieve your wellness goals.  A wellness escape to this secluded Bali resort is a truly unforgettable experience.
Detox in Spain: SHA Wellness Clinic

A fully comprehensive detox programme at one of The Worlds finest wellness resorts
SHA Wellness Clinic is one of the pioneering authorities in the wellness World, and prides it's self on the tailor made, unique and comprehensive wellness programmes that it provides for it's clients. By combining both Western and Far Eastern wellness therapies and techniques they focus on creating and maintaining healthy habits. Their clinical approach to wellness means that you will be looked after by the very best wellness professionals. Once they know you, and your wellness goals you can leave the rest up to them. Your day will be complete with consultations, appointments, treatments and activities, all personalised to your needs, and providing you with an all encompassing mind, body and soul wellness experience. SHA Wellness Clinic are one of the best in the World, and once you've been you will understand why.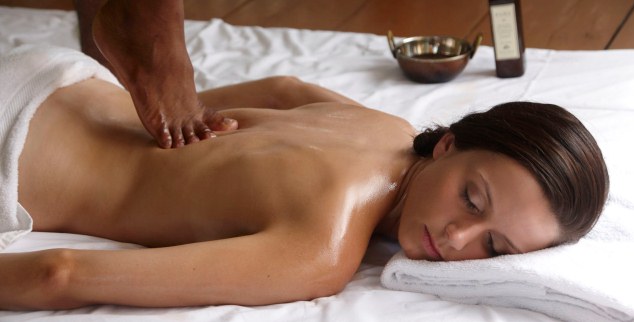 A rejuvenating massage at The BodyHoliday

Recover in the New Year at this luxury all-inclusive Caribbean spa holiday, which sits on a tranquil white sandy beach surrounded by unspoilt rainforests and beautiful waterfalls. Restore your body and mind with a personal nutritional and lifestyle advice so that the benefits of your holiday outlast your tan.  Rejuvenate with advanced detox therapies including manual lymphatic drainage, an algae body wrap and Chi Nei Tsang, and daily spa treatments to include full body massages, body wraps and hydrotherapy. Benefit from yoga, meditation and Qi Gong, and enjoy the Caribbean landscape with a variety of outdoor activities from hiking to mountain biking. You're guaranteed to feel restored and healthy by the end of your stay.



Talk to one of our Travel Specialists on 0203 3978891 or contact us here to discuss tailor-making your detox holiday.