A Guide to Stretching
07 November 2012

07 November 2012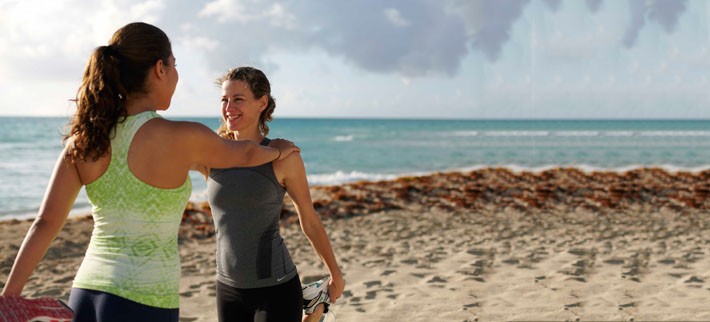 With many people short of time or simply eager to get on with the fun part of exercising, the importance of stretching before and after a workout is all too often overlooked. Again and again, it is drilled into us the importance of stretching correctly before and after physical training, yet still many of us suffer unnecessary injuries as a result of putting it off.
Stretching the muscles encourages blood flow around the body, which in turn provides them with a greater oxygen supply before a workout. Temporarily, it will limber up the muscles and tendons helping to prevent pulled muscles; in the long term however, elongating the muscles will improve elasticity, enhance flexibility, tone the muscles and reduce the risk of serious injuries. There are also a number of other health benefits that come from adding stretching to your daily routine. It can expand the range of movements of the joints, increase muscular coordination and help fight stress.
Stretching is a key component of the fitness classes you can take part in on one of our fitness holidays. It is vital that you come home from your holiday feeling fresh and energised rather than suffering from strained muscles. Therefore we wanted to share with you some simple stretching exercises to target the main muscle groups. You can also try to incorporate these into your everyday life as well as your weekly workouts:
Neck stretches
There are six ranges of motion in the neck and therefore there are six movements to do in order to stretch the muscles. Before doing this, make sure your shoulders are always relaxed and your back is straight. First, lower your chin towards your chest to stretch the back of your neck. Then lower your head back, as if you are looking up at the sky, to stretch the muscles towards the front of your neck. Try to hold these for about 10 seconds. The next movements are done to stretch the sides of your neck. Lower your right ear to your right shoulder, hold for 10 seconds, and then repeat on the left side. The final movement is to simply turn your head to either side, so your chin will be close to each shoulder, and again hold these stretches for about 10 seconds. Try to do these movements more than once in order to fully stretch your neck muscles before exercising.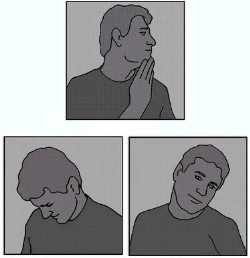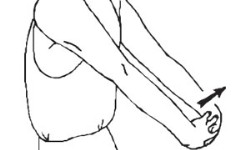 Chest stretch
Stand up tall and bring your arms behind your back. Interlock your fingers as if you were cupping something and then turn your palms out away from you before straightening your arms.
Triceps stretch
Stand or sit up straight, lift your left arm and bring it over your shoulder as if you are going to scratch your back. Place your palm on the centre of your back and support your elbow with your right arm. Gently push down on your elbow or push your elbow away for a harder stretch. Repeat this with the other arm.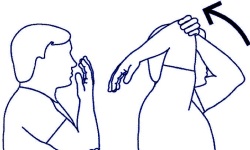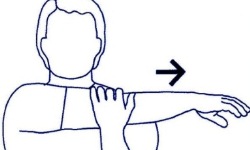 Shoulder stretch
Stand or sit up straight and bring your arm across your chest, holding it in the crook of the elbow of your other arm. Move further down the arm for a harder stretch and then repeat this with the opposite arm.
Wrist Stretch
Hold your right arm straight out in front of you with your fingertips pointing upwards. Using your left hand, support and press lightly against the right hand, stretching your fingers back towards you. Repeat this for the other hand. A similar exercise for the wrist is to hold your arm straight out in front of you and point your fingers down. With the opposite hand, gently apply pressure to the back of your hand so that you are stretching your fingers back towards you. Again, repeat this with the opposite hand.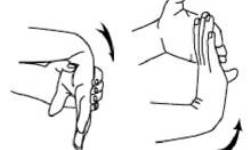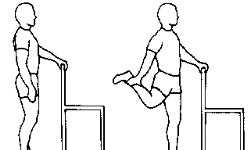 Quad stretches
Standing up straight (you may need something to hold on to keep you balanced), grab your left foot with your left hand and pull it up behind you towards your tailbone. Align your leg with your hip and hold for several seconds, making sure you feel the stretch. Try to keep the knees touching during this stretch and then repeat with the right leg.
Hamstring stretches
This exercise can be done standing or sitting. If standing, straighten your left leg out in front of you while keeping just your heel on the ground. Point the toes upwards and make sure your left knee isn't bent. Meanwhile, your opposite leg should be bent at the knee and you should support yourself by pushing against your right thigh. Hold for several seconds and repeat with the other leg. If you are sitting down, put either one or both legs out in front of you (depending on whether you want to stretch both at the same time) and then using your hips, reach out in front of you and try and touch your toes.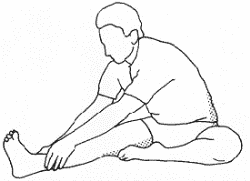 Many people will miss out stretching after a workout. We warm up, we train hard, but when it comes to stretching afterwards we usually forget and the consequences can be significant. Making sure you remember to practise these stretching techniques regularly will enable you to see a performance increase and ensure you don't suffer a perfectly preventable injury. It is also important to remember that there are other stretches to do as well as these; so before you exercise, think about what muscles groups you are about to use.
Yoga and Pilates are prime examples of how stretching can benefit your health. See the benefits for yourself by going on a yoga holiday that will help you to find your physical, mental and spiritual balance. Yoga Synergy at Kamalaya, Thailand's award-winning sanctuary and holistic spa, offers private one-to-one yoga sessions with tailored programmes suitable for both beginners and experienced yogis, and a variety of stretching classes to improve your flexibility. Alternatively, Parrot Cay in Turks and Caicos has similar programmes offering daily classes of yoga and Pilates. The experience of a yoga class on an exotic beach is guaranteed to leave you feeling healthy and in good form. Or perhaps a trip to the Como Shambhala Estate in Bali would suit you, with daily yoga and Pilates classes and outdoor fitness classes in the Jungle Gym. For a holiday closer to home, why not try a Health Revival wellness break at one of Europe's leading fitness spas, Grand Park, in Austria. You can choose from activities ranging from yoga to Pilates, to hiking and cycling, giving you endless opportunities to stretch those muscles!