Claudia's Review of BodyHoliday, St Lucia
15 August 2018

15 August 2018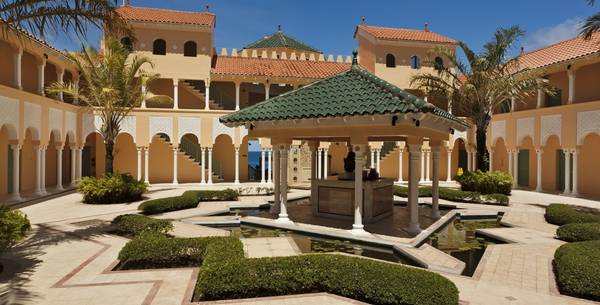 What is BodyHoliday and who's it for?


No wonder the mantra here is "Give us your body for a week and we'll give you back your mind." Working on our bodies whilst being kind to ourselves is an amazing way to relax the mind and bring clarity into our lives. It allows us to access our full potential and discard anything that keeps us from living life in full. This is precisely what BodyHoliday has in mind for its guests; the attention to detail, the thoughtfulness of the service and the in-house expertise make BodyHoliday not only a very special place in paradise, but also a great option for anyone looking for an all-inclusive wellness holiday to re-connect with nature, have fun and get the mind and body back on track. It's one of the most popular wellness destinations in the world for solo travellers, but it's equally exceptional for couples, friends and adult families. I can speak from personal experience when I say it's exceptional for honeymooners, like my newlywed husband and I!   
We were simply amazed with the variety of fitness and wellness options, to the point that every morning we sat down together to decide what we should pick from the incredible list of group classes, water sports, tuitions, practices, walks, taster sessions, sports, talks, tours and more. We wanted to do as many activities as possible together, but still have space for our own preferences, and of course, for our daily spa treatments. It was the perfect place for us to balance our likes and still celebrate our love in a paradise isle, just like we dreamed of. The idyllic St Lucia is world renowned for its blooming natural beauty, healing spring waters and two impressive mountains that extend up proudly into the blue skies. The views from wherever you are in the hotel are nothing less than breath-taking.  


Getting there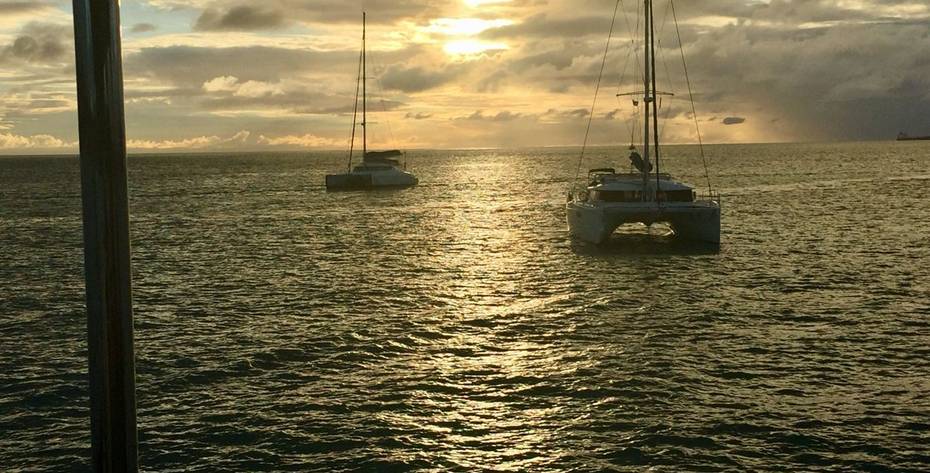 British Airways and Virgin Atlantic have daily direct flights from London to St Lucia and in less than 8 hours we arrived in Hewanorra airport. From there, a 2-hour private car transfer took us to the north of the island, where BodyHoliday is located. There is also the possibility of getting a helicopter transfer, for those preferring a shorter journey and scenic sky-high views of the island and its rainforest. It takes less than 30 minutes and other guests staying in the hotel highly recommended - it's a must on our next visit! 


The Rooms


We opted for a Luxury Ocean View room with a king size bed. It's spacious, nicely decorated and has a writing desk, an armchair and a chaise lounge. The all-over jet shower was a bliss at the end of the day, along with the furnished private balcony overlooking the sea. I simply loved the Pillow Menu idea, as well as the convenience of having a tablet in the room with lots of information about the hotel amenities, the weekly activity schedule and a live booking system for additional treatments and activities. Another nice touch was the turn-down service at bedtime with organic teas and cookies. None of the rooms have TV's and it was nice to appreciate how much we didn't miss it - with so much to do throughout the day and great live entertainment every evening. The housekeeping team was always on hand and nothing was too much trouble for them. 
Solo travellers note: one of the reasons why BodyHoliday is so popular with solo travellers are the famous Garden Rooms, which are perfectly sized for one person and don't carry a single occupancy supplement. Something quite hard to find in wellness destinations.


The Spa, Treatments and BodyScience  


Resting on the hillside of the retreat with views over the sea is the impressive Wellness Centre, making this a perfect location for a luxury spa holiday. We became very familiar with it in no time, thanks to the inclusive 50-minute daily spa treatment offered to all guests. We pre-selected our preferred spa treatments and times prior to arrival and all was perfectly scheduled for us.


My top three treatments were:


The Heaven and Earth Treatment, which combines a head, hand and foot massage followed by a herbal detox wrap of the feet. It helped me with fluid retention and really got the blood flowing. I highly recommend it! 
The Full Body Serenity Massage, which is a calming version of Swedish massage, using medium pressure and essential oils. The gentle flow of movements was great to ease my muscles and relax my mind. If you get a bit indecisive with selecting your treatments you cannot go wrong with this one! 
The Coconut and Spice Combo was the most invigorating massage I ever had! The therapist's movements were  powerful and soothing at the same time, not to mention the delightful smell of the local organic coconut oils and spices. It's performed on a special chair to work exclusively on the back, neck, shoulders and scalp. Amazing to alleviate pain caused by stress.


I also added some additional treatments to my week that are worth mentioning: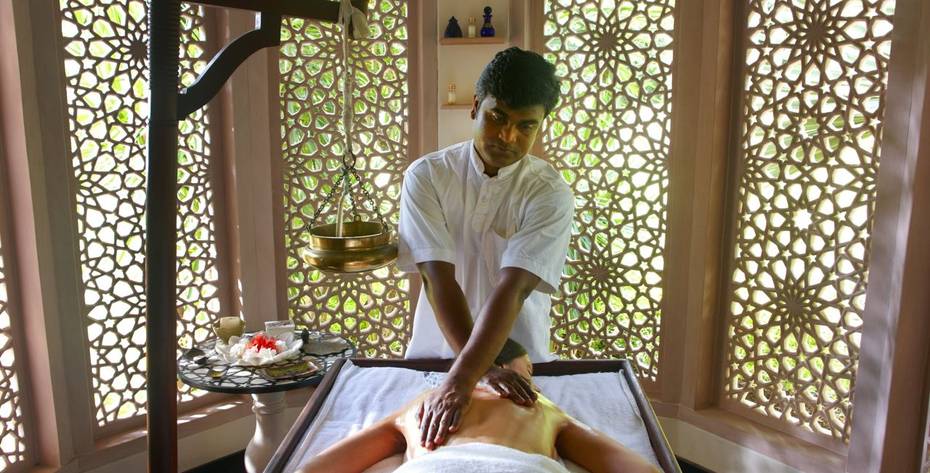 I'm a devoted Ayurveda fan (a 5000-year-old tradition of cultivating health and wellness) and the Ayurvedic Centre at BodyHoliday is just faultless. I opted for my all-time favourite Abhyanga Massage, which was fabulous. Great for blood circulation and for the lymphatic and nervous systems, I left this warm oil massage feeling blissful. 
The specialist Ski Clinic is worth a visit and the marine-based skincare lines are a joy for the face. The Metacell Renewal Facial promises comprehensive correction of early photo ageing by clarifying the skin, at the same time as reducing the appearance of wrinkles and improving elasticity. My 45 minute session left my skin feeling brand new! 
Last but not least was the High Precision Shaping, which is a little boost to anyone looking to eliminate 'unwanted curves'. I felt that the body wrap, followed by the application of the 'corrective concentrate', and the final massage were the ideal combination to infuse my skin with oxygen and detox areas with fat deposits. My body felt firmer and much less bloated - great result! 


The Wellness Centre also has a nail bar, hair salon, infra-red sauna, on-site osteopath and even a former Olympic weightlifter as the gym's personal trainer - Mr Julian Felix. Whatever your particular beauty, health and fitness concerns/goals are, there'll be an expert on hand to offer advice and treatment.
I made a last minute decision to partake in the BodyScience programme and was stunned with how much I learned about my current health. The Master Check-up combined with Dr. Mahalingam Lakshmsnan's advice and recommendations opened my eyes to underlying health issues which I'd never considered before. The results of my non-invasive tests and diagnostics made it possible for the doctor to assess a variety of factors interfering with my wellbeing; including nutrients, hormone and stress levels, heart health and circulation, and to establish a personalised nutrition and lifestyle plan for the general improvement of my health.
The range of physiological and biochemical information collected was given to me in the form of a 30-page detailed report with precious information to protect me from the development of chronic diseases. So, if you wish to go the extra mile in pursuing ultimate wellness and health, this is the perfect opportunity to combine Eastern practices with high-tech Western technology, including additional DNA testing, 3D heart-mapping, iridology, analysis of oxygen uptake, 3D visualisation of internal organs, body composition and vascular age. To make the most out of your programme you must pre-book prior to arrival, as some elements are performed while you are still at home. 


Fitness, Activities and Sport


For anyone looking for an out-of-this-world fitness holiday, your search is over. Fitness classes run throughout the day and include high-intensity options such as spinning, body combat, beach bootcamp, combat fitness and body toning as well as more soothing alternatives like Yoga, Tai Chi, Pilates, meditation and Qi Gong. Certain months are also themed, for example during Jive June the number of dance classes are raised whilst during October Yoga the focus shifts to Yoga classes. The water sports centre offers sailing, paddle-boarding, kayaking, scuba diving, windsurfing, water-skiing, wakeboarding and tubing. There is also tennis, archery and golf in hand.
My husband and I are water sports enthusiasts and spent most afternoons at the beach learning, trying and having fun with everything we could. Despite this, we still had time to relax on the sun loungers and drink the delicious juices and smoothies served at the beach bar! By the end of the week we'd tried most of the sports, including scuba diving and tubing which we found to be amazing! The mornings were our time to pick our own preferences, after the daily group walk (or run) and breakfast. I attended some great Yoga classes, archery (my new talent!), fun-filled Caribbean Dance fit, Pilates, Tai Chi, Aqua Fit, beach bootcamp, beach volleyball and anything else I felt like giving a go. My husband's mornings revolved around water volleyball, Beach Fit classes, BodySpin and Tennis. We also took part on the cooking classes and organic garden tour - both activities packed with clever and eco-friendly ideas. At the end of our stay, we went on the Sunset Cruise -  the perfect way to end our honeymoon.


Food and Restaurants 


Breakfast happens to be my favourite meal of the day and sometimes I feel rather let down by hotels (it's either not enough continental choices or not enough cooked options). But BodyHoliday has blown me away, everything from fresh fruit and cereals to cold cuts, eggs made to order, waffles, pastries… you name it! There are options to please all tastes, cultures and even the pickiest guests love it. Best enjoyed after a sunrise walk or early morning jog! 
For those looking to keep their nutrition very healthy, and perhaps shift a few pounds during the holiday, there are detox juices and great salads available at The Deli for lunch, and healthy choices in the evening from Cariblue Restaurant (a la carte menu) and The Pavilion Grill (buffet). I would note, however, that BodyHoliday is a place that honours balance rather than restriction, so you must make your own choices to keep away from wines, cocktails and tempting desserts. 
We opted for a few treats during our stay - after all, it was our honeymoon! Our favourite restaurant for evening meals was the beautiful beachside Tao Restaurant (Asian fusion a la carte menu), but we also had exquisite meals at the Cariblue Restaurant (more relaxed dining, Mediterranean dishes), Cariblue Windows (tapas) and at Clubhouse Pavillion (buffet with varied options). Tao is the only evening option that requires a reservation. I recommend choosing The Deli for lunch, as it's right on the beach and serves delicious salads, wraps, sandwiches and lots of juices, smoothies and protein shakes. 
We received a complimentary sharing platter with champagne, served on our balcony, as a gift for our honeymoon – such a lovely touch!  


The Staff and other guests 


Friendliness and kindness are paramount at the BodyHoliday. We were greeted with a smile always and felt very welcome. Nothing was too much trouble for any member of staff and they sincerely wanted us to have the best time possible. We found the other guests to be similarly sociable and we've left with new friends from all over the world. We now understand why so many people we spoke with return to BodyHoliday year after year! Solo travellers never feel alone and after speaking with some of them I discovered that it's all about socialising as little or as much as they fancy, no pressure at all. There is a communal table for evening meals and a 'get together before dinner' at The Piano Bar. Not to mention the evening entertainment, every night at Clubhouse Pavillion with live bands, great cocktails and most guests on the dance floor.


My verdict 


Saying that we returned home happier and healthier would be an understatement. We couldn't have chosen a better destination for our honeymoon. I highly recommend BodyHoliday for solo travellers, couples, friends and anyone looking to dive into a wellness & fitness holiday in paradise.


How to Book
To request a quote or for more information visit our BodyHoliday page.
Talk to one of our Travel Specialists on 0203 397 8891 or contact us here to discuss tailor-making your perfect wellness holiday.
Fact Box
Best time of the year to go: November to May
Months to book in advance for: September to April
No. of Rooms: 155
Check-in/check-out: 3pm/12pm 
Wi-Fi: Yes - excellent throughout the entire hotel
Children: No
Reception/Room Service: 24 hours
Alcohol: Yes
Nearest Airport: Hewanorra 
Airport transfer time: 120 to 180 minutes 
Address: Cariblue Beach, Castries City, St Lucia, Caribbean