Discover Canyon Ranch; the wellness resort to transform you
14 November 2011

14 November 2011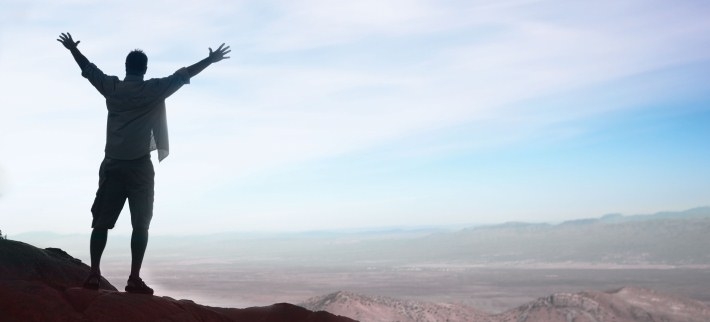 Health and fitness, the newest growing trend still yet evolving in travel with more people ditching the traditional fly and flop for the more active and healthy holiday, didn't just start a few years ago.  Canyon Ranch in Tucson, Arizona kick started the wellness revolution in 1979.
Most of us know we should be exercising and focusing on living a healthy lifestyle but we claim we're too busy. Wellness is a necessity, not a luxury and Canyon Ranch; the health and fitness spa destination will help you explore new ways to lead a healthier, more fulfilled lifestyle. This award-winning all-inclusive resort in the magnificent Sonoran Desert offers endless opportunities for pleasure, relaxation, discovery and renewal.
Everything at Canyon Ranch is about your health and fitness. You can hike in the desert, play tennis, refine your golf game and indulge in the most lavish spa treatments and with a choice of 40 fitness classes each day from yoga to dance and water exercises such as treadmills in the swimming pool, you can be as busy or as quiet as you like. Outdoor actives include biking, climbing walls and adventure programmes such as a high ropes challenge course to get your adrenaline pumping.
The Life Enhancement Programme is ideal if you want to begin or restart a fitness  programme, develop a healthy diet, explore spiritual practices, investigate alternative approaches to health, recuperate after illness, manage your stress or come to terms with a life transition. This programme is part of the integrated approach to nutrition, stress management, and staying fit. 
At the award-winning spa, you will find highly trained health professionals and a complete state-of-the-art Health & Healing Centre with extensive diagnostic testing capabilities, including an onsite sleep lab. A range of health professionals will take the time to evaluate your health history, understand your health concerns and develop your personalised map to wellness. The centre offers personalised physical evaluations, as well as a full range of diagnostic services for cardiovascular disease, diabetes, metabolic disorders, sleep disorders and genomics testing.
Start or continue your wellness journey by discovering Canyon Ranch, the health and fitness resort to restore, explore and transform yourself.


Talk to one of our Travel Specialists on 0203 397 8891 or contact us here to discuss tailor-making your perfect healthy holiday.