Father's Day Holidays to Give Dad the Gift of Wellness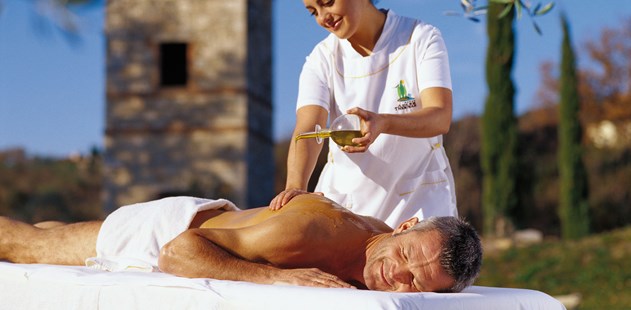 In the run up to Father's Day, Men's Health Week (13th-19th June) is dedicated to raising awareness of the physical and mental health problems impacting the men in our lives. With many modern day Dad's living high-powered lifestyles where work and family often take priority, unhealthy eating habits and lax fitness regimes can often take hold, leading to weight gain and related health issues. With heart disease, diabetes and high blood pressure ranking as the top three health problems plaguing men, all three can be prevented on a healthy learning holiday through adopting a healthier lifestyle. Helping Dad's around the world to take a more pro-active approach to their well-being, we share our top healthy Father's Day escapes. From boxing and mindfulness coaching in Ibiza to stress management and heart health in the Philippines, give your Dad the gift of wellness this Father's Day.


Boxing & Mindful Coaching in Ibiza: The Body Camp
Boost his fitness levels on the beautiful island of Ibiza at The Body Camp

Give your Dad the gift of a mind and body re-boot on the Mediterranean island of Ibiza with The Body Camp. Making the most of the great outdoors, action packed days offer everything from circuit training and sea swimming to mixed weight sessions and boxing. With health benefits including strength training, enhanced cardiovascular health and stress relief, boxing is a sport that will challenge your Dad's strength, speed and agility. Together with mindful coaching sessions and daily yoga sessions, Dad can work away stress in both body and mind on a group retreat that will return him home happier and healthier.

More information: View The Body Camp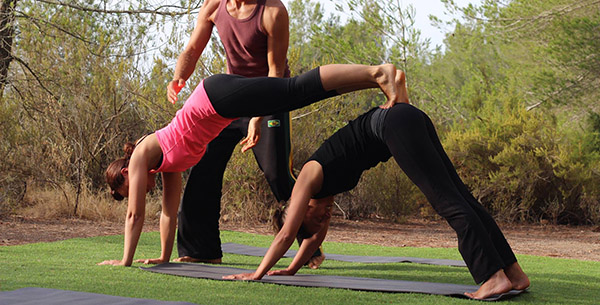 Get your dad to come to his senses with yoga at KU Retreat Tuscany

Whether he's a yogi devotee or completely new to the idea of sun salutations, KU Retreat in Italy offers a welcoming escape for any Dad seeking to practice his warrior pose. With health benefits including reducing blood pressure, increasing flexibility and improving posture, practicing this ancient art on a yoga holiday yoga holiday offers an all-encompassing wellness activity. Following an initial wellness consultation to help clarify his goals and needs, a combination of daily hatha yoga, meditation, Tai Chi and Qigong classes will help your dad in culminating a sense of calmness. Followed by high intensity training sessions and a healthy Macrobiotic nutritious meal plan, your Dad will soon discover the secrets to life longevity.

More information: View KU Retreat Tuscany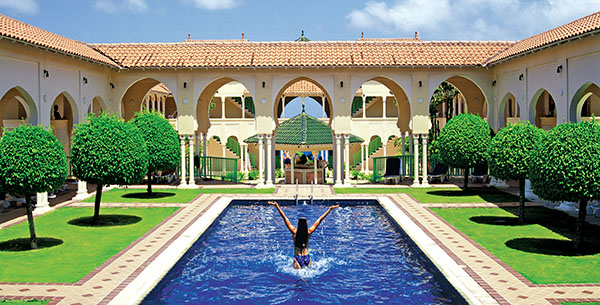 Help guide him to a healthier lifestyle at The BodyHoliday

Taking tailor-made to a whole new level, on the Caribbean island of St Lucia, The BodyHoliday's new BodyScience programme will help your Dad to discover what workouts and nutrition are best suited to his body, based upon his unique genetic DNA information. Prior to his arrival he will receive a complete lab analysis and an in-house master health check, followed by a personal and medical consultation with the BodyScience doctor upon arrival. Helping to create a tailor-made fitness holiday that will suit his personal needs, he can choose to focus on fitness, weight management, healthy ageing, digestive health or stress management.

More information: View The BodyHoliday BodyScience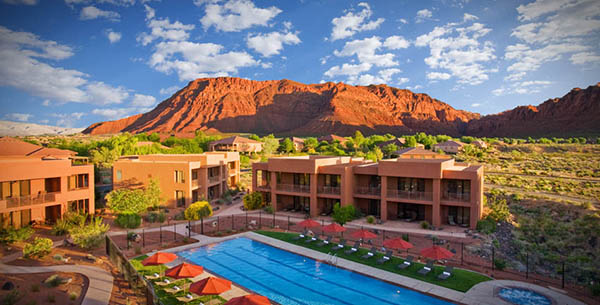 Let him rediscover his adventurous side at Red Mountain Resort

For Dad's with a sense of adventure, he can conquer the mountains on a rock climbing escape at Red Mountain Resort, set amongst the peaks of southern Utah. A versatile and physically demanding sport, rock climbing will test his full body strength, from his legs to his fingers, as well as developing his concentration and problem solving skills. When he's not scaling the cliff face, daily morning walks and hikes will allow him to explore further afield on an activity holiday, whilst complimentary fitness classes, from kickboxing to cardio strength circuits, will further cultivate a healthy heart rate.

More information: View Red Mountain Essential Fitness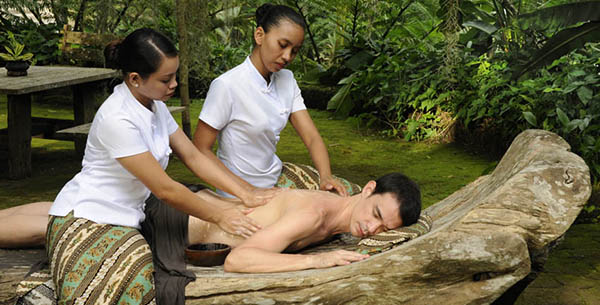 Treat him to stress-relieving massages within lush tropical surroundings at The Farm

Set in the tranquil tropical paradise of the Philippines, help your dad to alleviate stress and reduce heart health risks at The Farm at San Benito. Taking a holistic all-encompassing approach to emotional and physical health, a stress management holiday will offer long-term solutions to deal with stress and reduce the risk of cardiovascular diseases. Combatting heart disease with a vitamin-rich vegan diet; tailored nutritional advice and support will be given throughout his stay. Alongside consultations with the medical doctor and holistic health expert, a combination of holistic and medical spa treatments will help to cleanse both body and mind of stress induced toxins.

More information: View The Farm Heart Health & Stress Reduction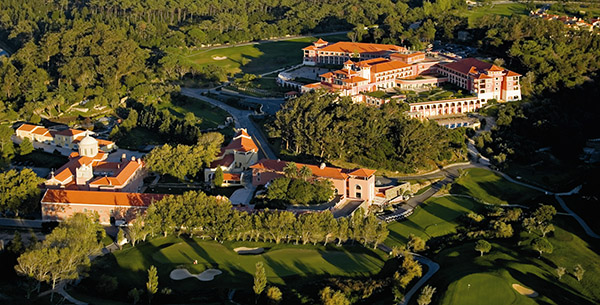 Send him on a sporty tennis holiday at Penha Longa

Help your Dad to ace his game and his health on this sporty tennis holiday at Penha Longa, set within a stunning national natural reserve in Portugal. A low-impact sport that can help to increase aerobic fitness levels, speed up metabolism and improve coordination, a tennis holiday will keep Dad on his toes. Together with daily private tennis lessons, optional group tennis clinics are a great opportunity to further practise technique whilst socializing with others. Helping to soothe sore muscles and avoid tennis elbow, an energizing massage on a spa and sport holiday will tempt any Dad into the luxury spa.

More information: View Penha Longa Tennis
Talk to one of our Travel Specialists on 0203 397 8891 or contact us here to discuss tailor-making your perfect healthy holiday.