Fiona's Review of Six Senses Douro Valley in Portugal
06 April 2018

06 April 2018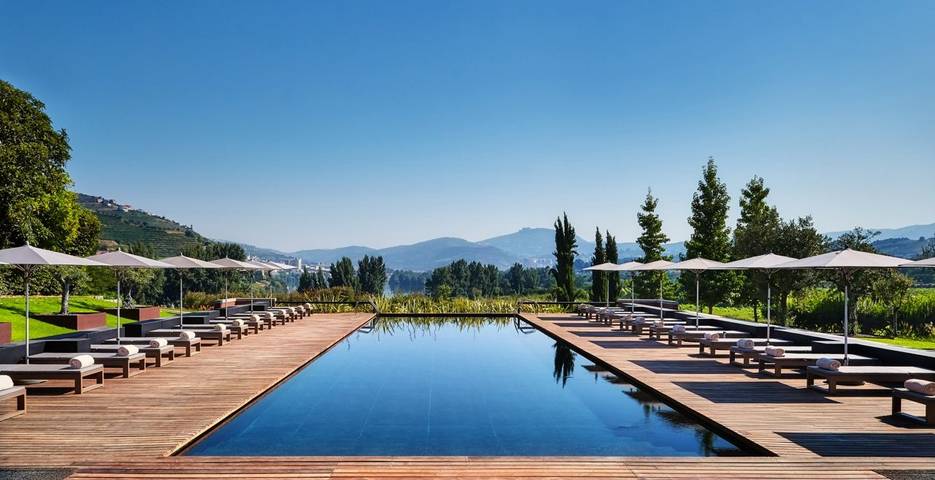 What is Six Senses Douro Valley and who is it for?
Six Senses Douro Valley is a true wellness haven, suitable for anyone looking to spend some time 'away from it all' sounded by lush green vineyards and blue waters. It's the ideal place for anyone looking for tranquillity and a place to reconnect with themselves. The epitome of luxury and wellness where you can focus on both body and mind but also indulge in a glass of wine without feeling any sort of guilt.


Getting there
Located in Northern Italy, you fly into Porto. To reach the resort you can either take a transfer directly to Six Senses Douro Valley, or you may choose to take the train which will give you stunning views of the river valley along the way. The train stops just a 10min taxi ride from the resort itself in the nearby historic town of Lamego.  The first impressions are spectacular; as you follow the bend of the river banks you will see the hotel in all its glory, surrounded on the left and right by vineyards and silhouetted against the back drop of the properties 300 acres of forest, it really is a marvellous sight.


The Hotel and Accommodation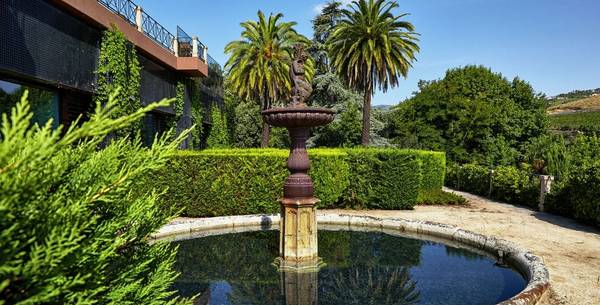 Resort surroundings

The hotel has been tastefully transformed from a traditional, old Portuguese manor house, to a sleek, tasteful Six Senses Spa. The old architecture has been given a new lease of life by adding huge windows to make the most of the spectacular views the location has to offer, without losing any of the buildings previous charm. The reception area releases a calm aurora upon arrival, setting the tone for the rest of your stay; you will immediately feel at ease. I was quickly drawn to the open balcony on the left of reception and looked out to see the stunning view of the surrounding countryside and the vastness of the river Douro below. This will be the backdrop you will wake up to every morning during your stay, trust me when I say there is nothing like it in the world!


The Spa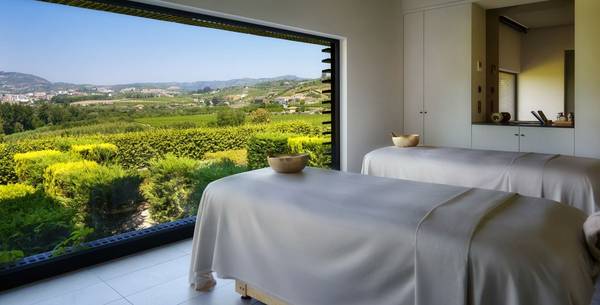 Spa treatment room at Six Senses Duoro Valley

Douro Valley has a Six Senses Spa which lives up to its name. Here you can have a plethora of treatment to awake all senses. There are 10 treatments rooms as well as a vast heated pool that seemingly flows outside and down into the woods. A highlight of the spa experience for many is the Alchemy bar designed by Javier, the in-house spa manger; here you can concoct all sort of wonderful homemade spa products such as exfoliating scrubs and scented moisturisers.  All the ingredients are laid out for you to choose from, and the expert therapists are on hand to give you some helpful pointers if needs be.


The Fitness
Fitness at Douro Valley is integral. They offer a schedule of activities including daily morning jogs with the General Manger to aerial yoga in the glass fronted studio. They have a fully equipped gym and soon to be built outdoor jungle gym. They really do have something for everyone no matter your fitness levels or fitness goals.


Food

During my short break, I was treated to one of the most delicious meals I have ever tasted. All Six Senses Spas pride themselves in locally sourcing food, and Douro Valley is no exception. They have an extensive organic herb and vegetable garden which guests can visit at their leisure; needless to say, all of our salad was freshly picked that morning! There are two restaurants, one is by the pool and offers vegetarian food only, the second has two walls of windows with views across the hotel's gardens and down to the Douro River below. The most special part about this restaurant is that the food is prepared in an open kitchen at one end of the room, so you can watch your meal take shape right in front of your eyes. All guests staying at Douro Valley on full board will have the opportunity to meet the chef and discus their diet for their stay, the chef will advise which meals they should be eating and will take into account any dietary needs or personal likes and dislikes.


The Wellness Programmes
The wellness programmes are integral to most guests stays at Douro Valley and they have a lot to offer from a Discover Yoga programme to a Yogic Sleep package. They really pride themselves in offering a comprehensive, tailor made wellness programme to each and every guest in order to meet their needs and goals. Most programmes start with a wellness screening in which you will have various tests and here you will be able to speak to your therapist about why you are at Douro Valley and what you wish to accomplish before you depart. Following this initial consultation, tweaks can be made to your programme to make sure it is completely catering to you as an individual.


The Staff

The staff are second to none, with a ratio of two to one guests to staff, there is always someone on hand (usually the Guest Experience Maker) to answer any questions or solve and problems you may have, or they are there just for a chat should you wish. All staff are keen to help and make sure your stay is as enjoyable as possible.


The Scenery & Surroundings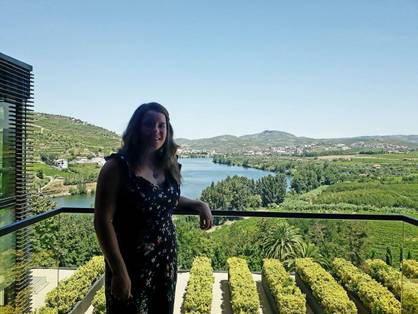 View from the resort 

Six Senses Douro Valley is still a hidden gem in the wellness world. The location is really what makes this Six Senses Spa stand out above the rest. Nestled on the banks of the river Douro, the views are out of this world. You are in the centre of vine region and the steep terraced banks of the Douro River loaded with beautiful grapes vines, will accompany you wherever you go. If you choose to explore their 300 acres of woods, you will stumble upon 'nest' where you can partake in daily mediation or curl up and read a book. If you hire a car, you can explore the local area including visiting the nearby town of Lamega and the ancient cathedral that sits on the hillside over the town.


The Wellness Programmes
We offer a great range of tailor-made wellness programmes at Six Senses Douro Valley to include: 
Detox Integrated Wellness
Yogic Detox
Trim & Fit
Fusion Fitness
Discover Yoga
Yogic Sleep
Integrated Wellness
BodyBreak
Family 


Highlights
Fiona's boat tour along River Duoro 

A highlight of my visit had to be the boat tour along the River Douro, in my opinion there is no better way to explore the area than sitting back and relaxing as you float along the twists and turns of the river to be greeted by yet another stunning landscape. I would also recommend taking part in one of the complimentary wine tasting that Six Senses hold each week, to really appreciate the wine and port making process, and to learn a little more about the local heritage and history that dates back many, many years. You may also wish to visit one of the local vineyards for a tour or visit Porto for a day and take a tour to find out how Port is made.


How to Book
To request a quote or for more information visit our Six Senses Douro Valley page
Talk to one of our Travel Specialists on 0203 397 8891 or contact us here to discuss tailor-making your perfect wellness holiday.


Fact Box
Best time of the year to go:  October – April is when most wellness clients visit
No. of rooms: 57
Months to book in advance for: June to August
Check-in/check-out: 15:00 / 12:00 noon
Wi-Fi: Complimentary and available in all areas
Children: Under 14 year olds not allowed in the Spa facilities
Reception/Room Service: 24hr
Alcohol: Available
Nearest Airport: Porto 
Airport transfer time: 75min
Address: Quinta Vale de Abrão, 5100-758 Samodães,Lamego, Portugal