Fitness Breaks: 5 of the Best
09 July 2013

09 July 2013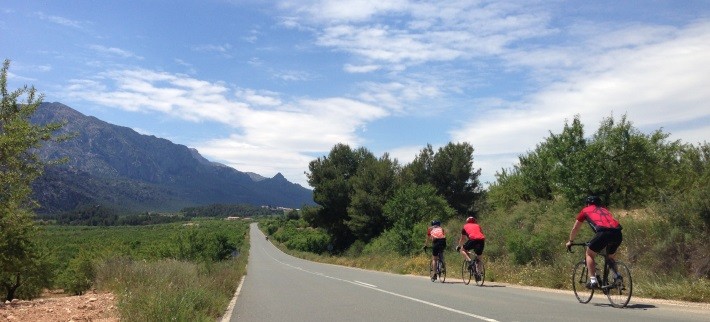 If you're looking to get back in shape but haven't got the time to go away on full-blown fitness holiday, then our exclusive four day Fusion Fitness breaks provide the perfect solution. Whether you want to lose weight, improve your flexibility or increase your physical strength, we can tailor-make your programme to suit your personal goals and kick-start a healthier lifestyle.

Create your ideal fitness break by choosing your favourite activities, classes and spa treatments from the four fusion elements – Cardio, Strength & Sport, Mind & Body and Renewal. Why not combine a power hike and cycle ride with an Ashtanga yoga class and a Shiatsu massage? Alternatively, you could pursue a love of tennis, by combining a private lesson with a TRX strength training session or kickboxing workout. Not only is this exclusive type of healthy break perfect for solo travellers, it's also ideal for couples and families, who are each looking to get something different out of their wellness holiday together.

From Crete to Croatia, we round-up our top 5 Fusion Fitness breaks in Europe. Create your ideal healthy holiday that will keep you motivated and help you continue your fitness journey long after your holiday is over.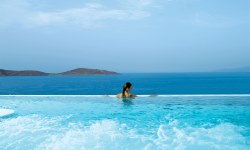 Travel to the north east corner of Crete and enjoy an extensive range of activities on our Fusion Fitness holiday at
Porto Elounda
. With a Six Senses spa and a fully equipped fitness centre, you can experience a wide array of different holistic classes and treatments to suit your needs and interests. From aqua jogging and core workouts to Pilates and reflexology, structure your healthy break around the things you love and achieve your fitness goals on this beautiful Mediterranean island.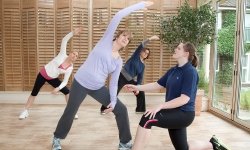 Our Fusion Fitness break at
Grayshott Spa
is perfect for getting back into a healthy routine. Set in the heart of the picturesque English countryside, enjoy activities such as interval training, Power Plate workouts, private tennis lessons and one-to-one Tai Chi. With an expert team of health professionals and therapists, as well as an Olympian led fitness team on hand to help, you are assured to come away with the best knowledge of how to
keep motivated with your fitness programme
and ultimately reach your goals.
Enjoy an exclusive Fusion Fitness break at Radisson Blu Dubrovnik, located on the spectacular Croatian coastline. Choose from personalised activities such as
kickboxing
, power hiking, kettlebell workouts and Zumba, and take part in the weekly tennis tournament or 5-aside football match to enhance your co-ordination, agility and cardiovascular fitness. The world-class OCCO Spa offers a variety of different spa treatments to indulge in, whilst the beach front setting plays host to a variety of water activities.
Enjoy our Fusion Fitness programme at
SHA Wellness Clinic
, a pioneering
spa holiday
destination situated near the town of El Albir on the Mediterranean coast. Here you have the opportunity to work towards your weight loss and fitness goals with activities ranging from sportive walks and hiking to power circuits and TRX strength workouts. Restore your health with a personalised macrobiotic diet and unwind with a private meditation class, followed by a deep tissue massage at SHA's famous spa.
Get back into shape on our outstanding Fusion Fitness programme with 38 Degrees North at
Aguas de Ibiza
. Create your perfect fitness plan from the extensive range of activities on offer including coastal runs, beach circuits, guided hikes,
Pilates
and mountain biking, and work your way back to top form. Renew yourself in the Revival Spa with an Abyhanga massage and osteopathy session to ensure you leave this magical island feeling restored and back to your optimal level of health and fitness.
Talk to one of our Travel Specialists on 0203 397 8891 or contact us
here
to discuss tailor-making your perfect
Fusion Fitness
holiday.