Health and Fitness Travel Nominated for Best Special Interest Holiday Company
01 July 2013

01 July 2013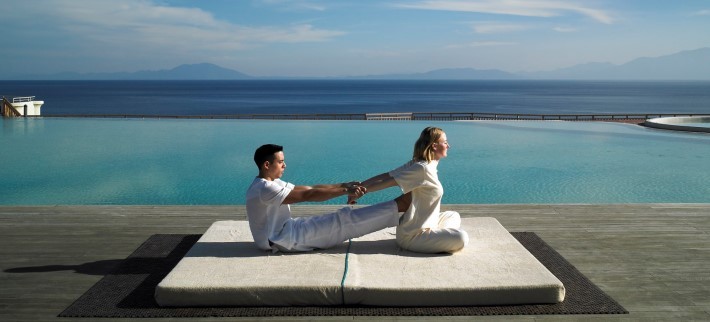 We are delighted to announce that we have been nominated for ' by the British Travel Awards 2013. (BTAs
At Health and Fitness Travel, we have always strived to tailor-make the perfect healthy holiday for each individual, whether that's a yoga holiday in Thailand, a luxury bootcamp in the Caribbean or a spa break in Spain. Over the past three years we have grown to become leading experts in specialist wellness holidays around the world.
Our Travel Specialists' detailed product knowledge enables them to find the right holiday which is tailored to you. Whether you're into cycling, yoga or trekking, or want to try your hand at something new, they will be able to tailor-make your perfect healthy holiday.
Our co-founder Paul Joseph says "we are very proud to reach the finals of the prestigious British Travel Awards for 'Best Special Interest Holiday Company'. It's what we've been striving for from the very start of Health and Fitness Travel. We want to help and inspire as many people to lead healthier lifestyles by offering a wide range of wellness holidays which are tailor-made to suit our client's preferences".
Voting has now started and it's up to you to make sure we get the all-important votes. Therefore, if you think we deserve your vote for this prestigious award, simply click on the button below and vote for Health and Fitness Travel on the British Travel Awards website. What's more, once you have voted you will have the chance to win a fantastic prize!
Once you have completed the registration form, simply click on the top drop-down button entitled, 'Who are the best holiday companies for specific types of holiday?' and then click, 'Best Special Interest Holiday Company'.
Thank you for voting for Health and Fitness Travel. Each and every vote is very much appreciated by our team, and we are thrilled to know that you have taken the time to vote for us.