Interview with the Founder of Samahita Retreat in Thailand, Paul Dallaghan
18 November 2019

18 November 2019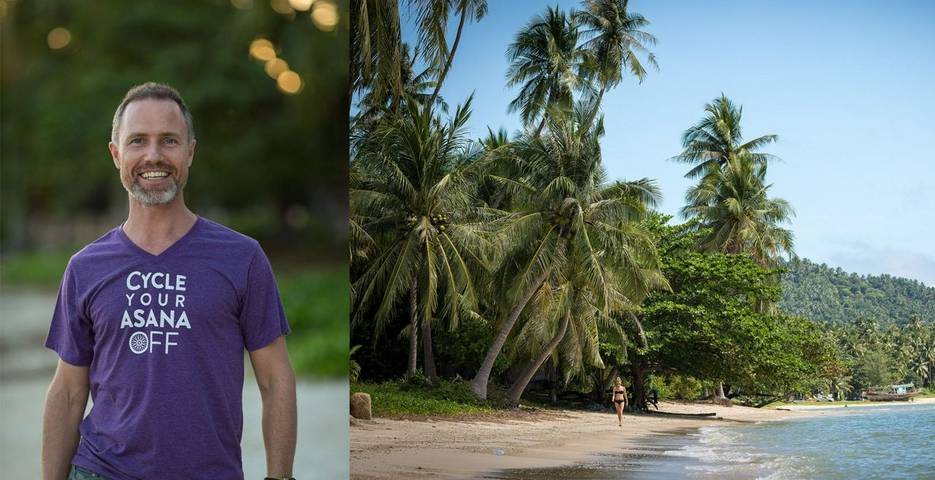 Paul is the co-founder and CEO of Samahita Retreat, Thailand's very first dedicated yoga retreat, operating now for 16 years on the tropical island of Koh Samui.
In addition to running Samahita, Paul continues to teach yoga internationally while also researching its effects with an empirical scientific approach based in original textual study. He recently conducted a large clinical study as a PhD scholar at Emory University. As a scientist, educator and entrepreneur he drives the evolution of Samahita and its teachings, while still drawing from deep traditions of yoga and healthy living.
How come an Irish-American ended up opening a yoga retreat center in Thailand?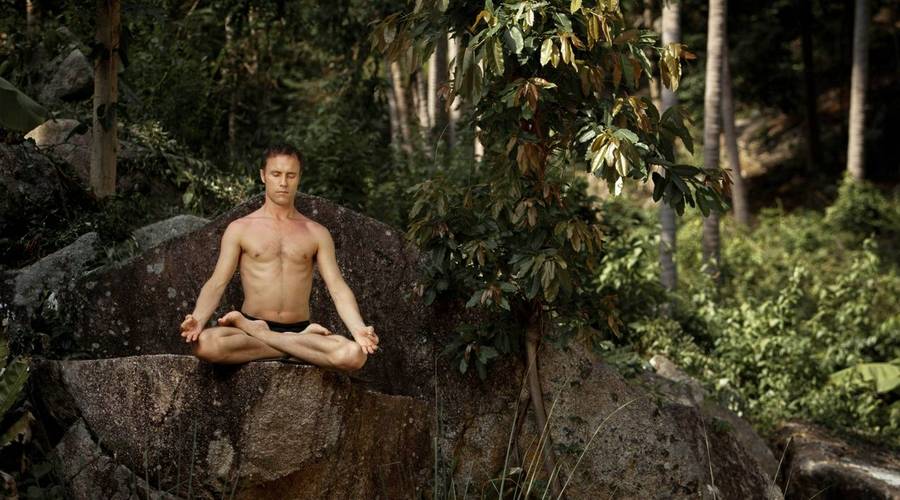 I was living in New York city at the time when I first got into yoga. After some years of teaching I was asked by some students, back in 1999, to lead them in a teacher training. This triggered me to establish Centered Yoga which now 20 continuous years later is a world leader in yoga training, fully offered here at Samahita. It was in NYC that I met my partner, now business partner, Jutima, originally from Thailand. To dive deeper into the study and practice of yoga we packed up our lives in New York in 2001 and moved to India, but while visiting Koh Samui found it to be a perfect spot for practice and sharing yoga. We wanted a higher standard in food and setting than average resorts could offer so decided to set up our own space that was dedicated to offering a lifestyle that supported people in their lives, beyond just mere vacations. We became pioneers in the retreat-resort-healthy lifestyle work and continue to be for over 16 years on the island, 11 years at our current location.
What was your main motivation to set up such a place and what inspires you to keep going after 16 years?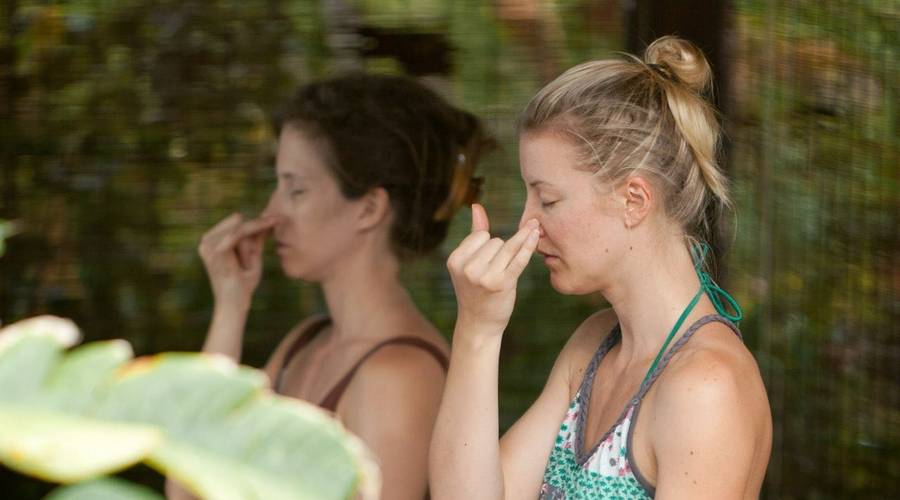 The motivation came from a genuine desire to share beneficial practices that can positively impact people's lives, and the lifestyle that comes with that. Living and breathing this lifestyle ourselves in a fully authentic way, personally experiencing the benefits and incredible life hacking power, allowed for no alternative but to share it with others. This continues as strong today.
What are some of the elements that make Samahita unique?
There are so many options for people these days between retreat centers and hotels that offer yoga and wellness. We come with years of experience and living what we teach, to deliver the highest quality of retreat and wellness experience from our food, the environment and quality of teaching and facilities. We are 100% committed to this, so are different from a hotel with yoga where other guests may be partying, or a retreat that allows drinking and smoking. Our guests come specifically to get way from all that and are relieved to know that a sanctuary like ours exists. For us it is not about profit focus, trying to satisfy everyone's different wishes, which only ends up with a diluted approach to the guest, but really about making a positive impact to those who are looking for tools to transform their health - mentally, physically and spiritually - with the desire to improve their lives.
What are the key programmes at Samahita that guests can join?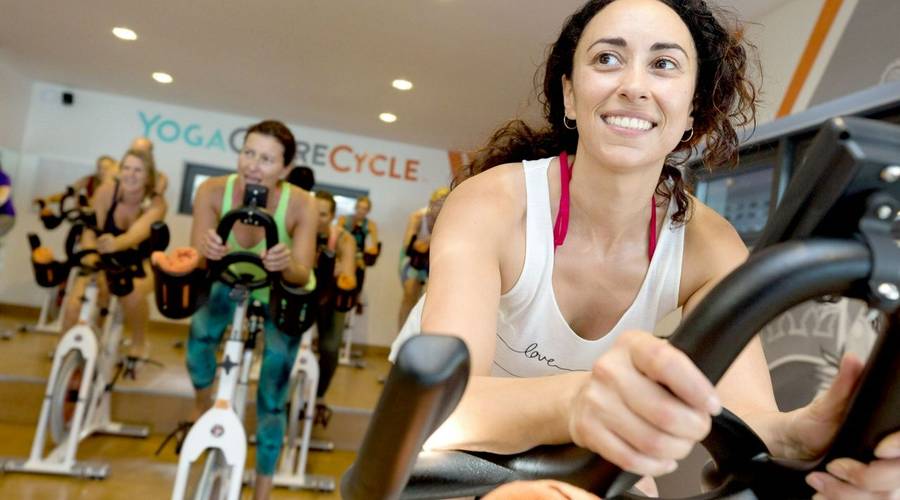 Our signature programme is YogaCoreCycle, which combines, yet in separate classes, yoga practices on breathwork, meditation, dynamic and restorative physical yoga classes, with fitness elements including beach view indoor cycling for cardio and several core workout classes in both moderate and high intensity. It includes up to five hours of classes a day, all optional for guests to pick their best selection or just do it all. It is about a balance across the body, the breath, and the mind and giving tools to attend to each.
All our wellness programmes incorporate the classes from YogaCoreCycle plus the additional benefit of treatments and therapies with a choice of Detox, Weight Loss, Total Self-Care and our latest Brain Health Upgrade program.
In addition, we have a full schedule of guest teacher programs throughout the year, as well as our own teacher training, an education in yoga, and advanced teacher training modules offered by Centered Yoga.
Samahita's wellness programmes:
- Detox
- Weight-loss
- Yoga & Fitness
- Self-care
- Brain Health
Why do guests continue to come, what sort of feedback do you hear from them?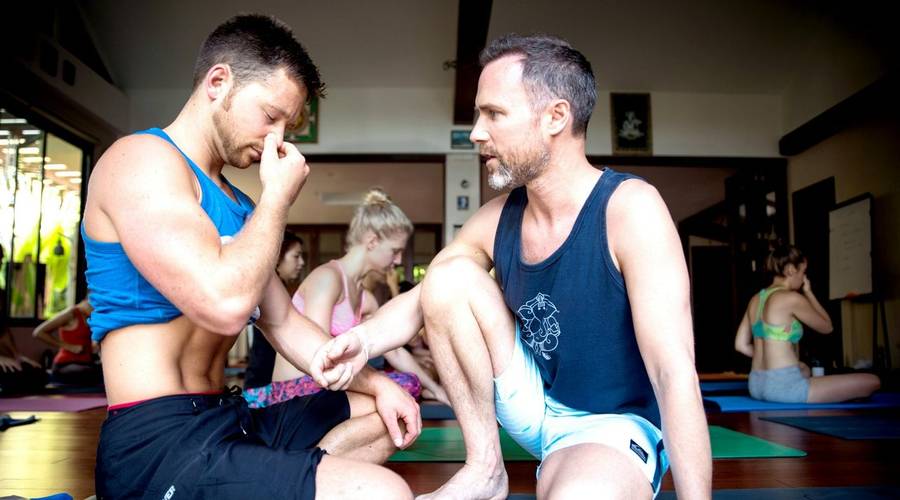 People will only return if their experience has been positive. As an independently run business we have grown and survived purely on the experiences of guests that feel something has been touched in their lives, some degree of peace, strength and transformation occurs. This has led to many returning as well as spreading the word. As such for many Samahita feels like a home away from home. People find it to be a supportive and friendly environment where they can come alone or with friends or family. Our unique position as leaders in yoga and fitness means we can truly cater to all levels of guests' yoga and fitness ability. We welcome all who want to work on their wellbeing. We hear great feedback about the community aspect, but also the healthy food, the quality of teaching and the healing environment in nature by the beach.
When do you personally teach at Samahita?
A really special time of year is Christmas and New Year's when we offer an alternative to the usual holiday madness. I lead both these retreats every year along with our team of excellent teachers, and we celebrate in our own way with guests from all over the world, yoga, fitness, music, delicious meals and ceremonies. I also teach with our senior team on three teacher trainings and lead two advanced yoga trainings every year.
For more information, view: Samahita Retreat, Thailand