Keep Motivated with Your Fitness Programme
14 January 2013

14 January 2013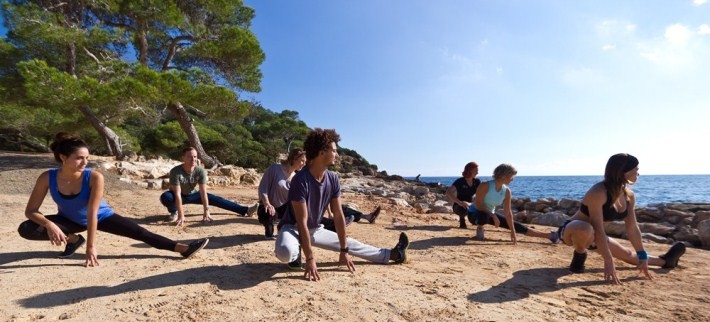 Each person knows as well as the next that committing to a fitness programme and sticking with it is a tough challenge. Going to the gym, signing up for
fitness classes
, hiring a personal trainer or starting
yoga
or Pilates is the easy part. The hard part is staying motivated to stick with it! Of course, there's no one solution to this problem and it varies from person to person but with the following tips, hopefully you can continue to be motivated for many more months and be inspired to reach your health and fitness goals.
Add variety to your fitness programme
Make sure your fitness programme includes a mix of exercise classes, sports and fitness activities. There's nothing more boring than going to the gym everyday and pounding away on the running machine. So, in order to keep yourself motivated, try out new activities that will stimulate you and excite. The point of doing exercise is not just to get fit but to also feel good about yourself; with a varied routine you are guaranteed to look forward to your workout rather than dread it and put it off.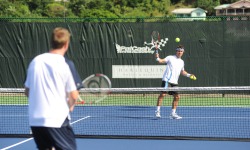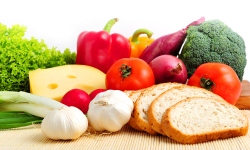 Eat a healthy and balanced diet
Eating healthily will complement your fitness programme. It is fairly simple; the key to a healthy lifestyle is regular exercise and a maintained, healthy diet. The two coincide with each other; when you are eating the right foods, your fitness programme will be less difficult and you will see results faster. Try eating a range of
superfoods
as these are designed to keep you feeling fuller for longer and contain plenty of vitamins and minerals to
boost your immune system
.
Set step-by-step goals
Set small goals for yourself in order to maintain realistic targets and make positive progress. If you aim for too much to start with then you are only setting yourself up for disappointment and if you don't achieve the goals you have set you will become discouraged. Start with something simple such as, 'I will workout twice a week' and build from there. As your fitness improves, so will your ability to increase the goals you can achieve.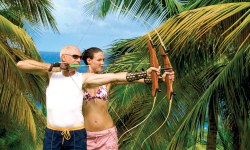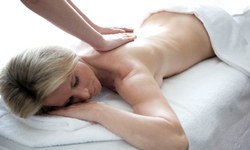 Reward yourself
When you are finding it hard to keep yourself going, don't be afraid to reward yourself. If you have reached a goal you've set then buy yourself a little something to say 'well done me', go to the cinema or treat yourself to a day off from your fitness programme. Remember that if you're trying to
lose weight
, rewarding yourself with food is counter-productive so try and come up with alternatives. Treat yourself to a
spa holiday
once a year so you have a goal to work towards.
Don't take it too seriously!
Finally, make sure you don't take it too seriously. Whatever you put into your fitness programme is what you will get back. If you treat it as hard work, then that's what it will become. Keep exercise light, fun and varied and approach exercise with an open mind.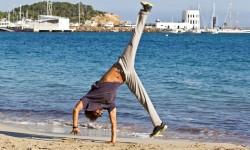 You can kick start your fitness programme with one of our fitness holidays. Our Optimal Fitness programme at Kamalaya, Thailand's award-winning sanctuary and holistic spa is a great way to get started with a tailored programme designed to help you achieve your personal fitness goals. Kamalaya is also perfect for single travellers looking for a friendly solo holiday so you can work out in a group as well as individually.
Alternatively you might like something a little more intense, in which case the Epic Sana in Portugal provides you with exceptional fitness training and nutrition that will keep you motivated long after your holiday is over. Or how about going on one of our Fusion Fitness ™ holidays, where you can choose from a number of 1-on-1 health and fitness activities from four fusion fitness elements to suit your goals and interests, and combine them together to create the perfect healthy holiday.
Talk to one of our Travel Specialists on 0203 397 8891 or contact us here to discuss tailor-making your perfect healthy holiday.