Laura's Review of Shanti Som, Spain
10 September 2018

10 September 2018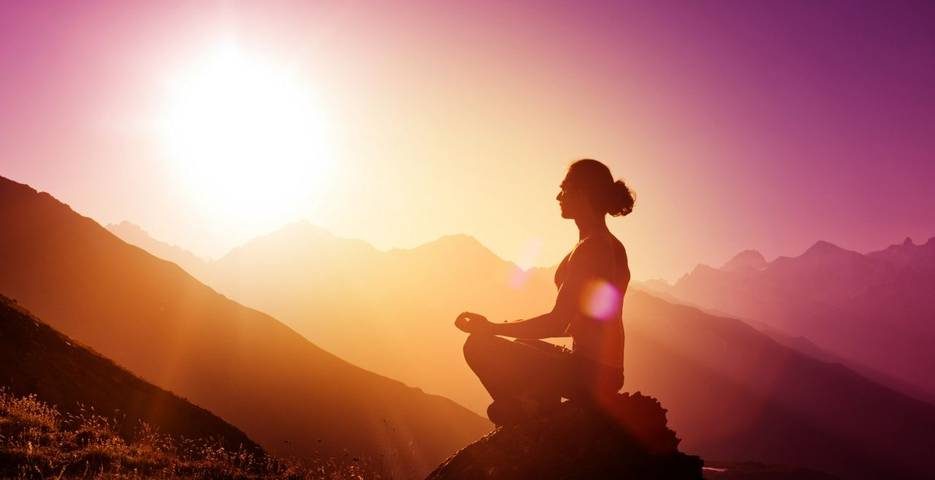 What is Shanti Som and who's it for?
Shanti Som is a serene health retreat in Andalucía's breath-taking Sierra de Las Nieves valley. Tucked away in the mountains, it's ideal for anyone looking for peace and quiet, escaping the bustle of city life and hectic schedules. This boutique wellness retreat focuses on yoga, health, detox and weight-loss, offering time for total rejuvenation. 

Getting there and what's around it
Shanti Som is in Monda, a 40-minute drive from Malaga airport and transfers can be arranged with your booking. As I turned off the mountain road and into the long welcoming driveway of the retreat, I knew instantly I'd found my haven. The setting is beautiful, an oasis of calm only 10 minutes from Marbella.


The Hotel & Accommodation
Shanti Som is airy, spacious and comfortingly formidable, totally hidden from view of any roads, appearing in front of you from a cover of trees. It's inspired by Balinese architecture and Feng Shui interior design, detailed with intriguing artwork from local artist Alejandro Hermann. The 14 luxurious rooms are all calm, comfortable and peaceful with stunning views across the Sierra de Las Nieves mountains. There are two rooms types; Premium Room or Junior Suite, with a fusion of Eastern and Western influences continually enhancing a feeling of wellness and serenity. Each room has either a balcony or terrace and are individually named, such as "Inspiration", "Peace" and "Happiness". In each room they place a little buddha which you put outside your door if you do not want to be disturbed; a unique twist on traditional door signs, and a perfect example of attention to personal experience for each guest.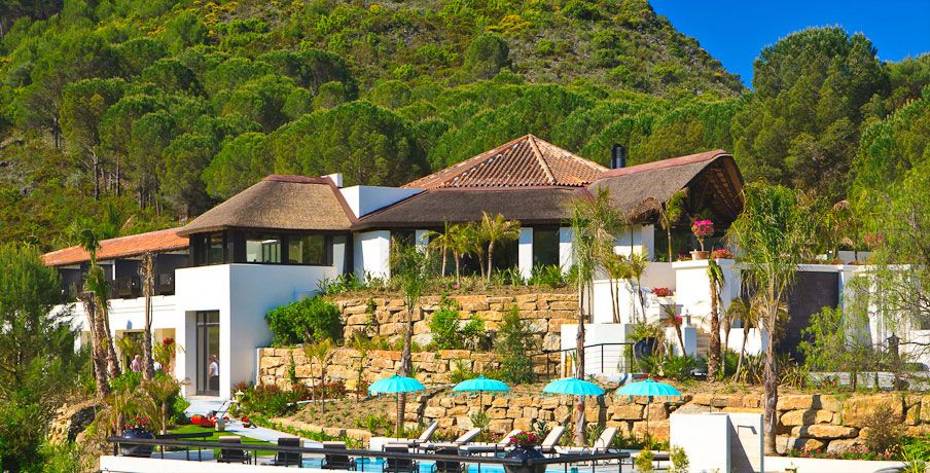 The Spa
The spa consists of two rooms and is a true oasis of Eastern influences and tranquility, where a complete range of therapies for mind, body and soul are tailored to suit your needs. You can relax with aromatherapy massages or rejuvenate with radiance boosting facials, body scrubs and wraps. I decided to experience a deep tissue massage from Javier to help relieve stress and muscle tension, which was much needed after my hour Pilates Reformer session with him! Javier has many years of experience in personal training and an in-depth knowledge of the human body, he was enthusiastic and took time in explaining postural benefits, alongside explaining pressure points in your body and needing them through massage to relax and loosen the muscles. 


Yoga/Pilates and Fitness
I attended a hatha flow yoga class with Yuka who has a calming ambience about her. It is an old system that includes the practice of asanas (yoga postures) and pranayama (breathing exercises), which helps to bring peace to the mind and body. She also ran a visualization meditation session. Guests were asked to lie down and visualize their ideal day at some point in the future. She guided us through this meditation and a discussion was held afterwards. 
I also attended a Pilates Reformer class with Javier and although I regularly attend Pilates mat classes in London, I soon discovered muscles I never knew existed. He certainly pushed me through my paces and out of my comfort zone. His top tip - "Instead of concentrating on your shoulders, work on keeping your chest up and open, your body will look better, function better and be more comfortable in the long run, you will even be able to breathe and digest food better."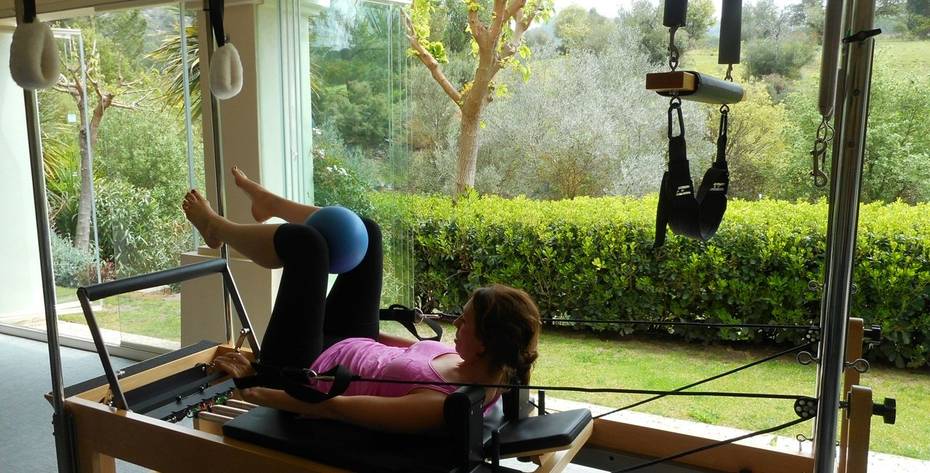 Food/ Restaurant
I really loved the food at Shanti Som! The restaurant, Asian in style, opens into an outdoor terrace if you want it, and I thought it was delightful to have lunch/dinner in the open air. The cuisine consists of Asian/Middle Eastern fusion recipes which are delicious. I followed the 'healthy food plan' where you have 3 choices of Starter, Main and Dessert, however there is also a varied 'a la carte' menu. Breakfast is the only Mediterranean meal, with a buffet including homemade jams, a range of healthy cereals and breads, and hot options are also possible. Shanti Som strives to use local, organic and seasonal produce using spices from all over the world and they certainly offer very creative cuisine.


The Wellness Programmes
The Staff
The staff play a huge part in making Shanti Som such a special place, they operate as a team to achieve their ethos of making Shanti Som feel personal and welcoming to every guest.  Each member of the team always greets you with a smile and all are genuinely friendly and warm, always at your disposal for anything you require,  they also all remember your name from the moment you come through the door!


The Scenery & Surroundings
Whilst Shanti Som is surrounded by wild and wonderful nature, the grounds itself are curated to give you a calming and peaceful experience. The "Organic Garden" and the "Healing Garden" are signposted from the hotel and I loved strolling through with my bare feet on the grass and breathing in the variety of flowers. It is perfectly maintained, with statues, signs and clear pathways to enjoy, without hearing anything other than the sounds of nature.
There is a small pool with deck chairs and eastern umbrellas to provide shade. Wide stairways and bubbling water features separate the terraces, inspiring slow movements and a "take your time" approach to just enjoy being. For those seeking an activity holiday, you can sign on to one of the hikes arranged by the hotel, the hikes are testing, but the views rewarding.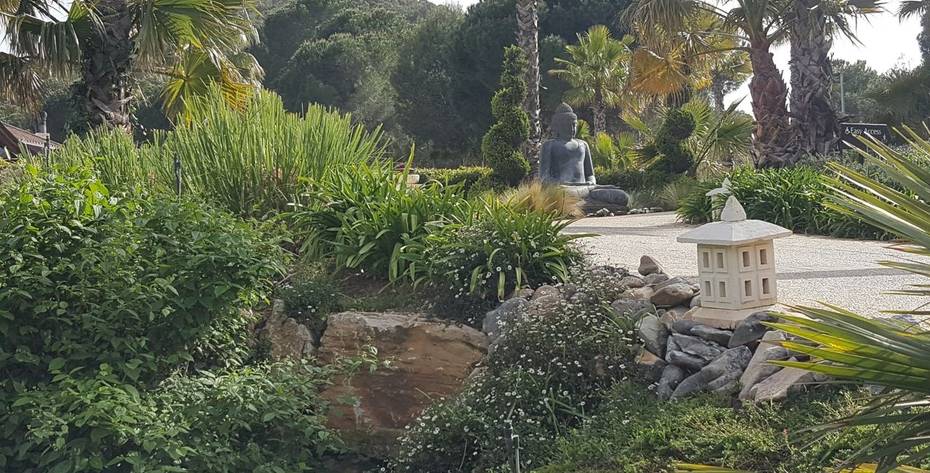 Highlights
I loved the sense of well-being I felt from the first moment I stepped through the doors of Shanti Som, that stayed inside me even after I left the venue and flew home. The few days I was there went quickly, but in a way, it also felt like time slowed down. There was no rushing, to stressing, no worrying, it was just a totally calm and clear experience. I didn't have to think about anything, which meant that I was able to just be in the moment and really savor every minute.
I recommend booking into as many classes as possible. I got so much out of each one, the Pilates Reformer class made me stronger, the massage made me suppler and the meditation made me more positive. They broke up the day and gave me a unique learning experience and everything my mind and body needed.
It was also wonderful to meet some of the other guests on a singles holiday, especially over dinner at the "solo-travelers" table; I got to meet some very interesting and like-minded people.


My Summary & Verdict
Shanti Som was a perfect destination to recharge and enjoy being pampered. I felt spoilt with Asian food bursting with flavours, and happy in the presence of the retreat and the gardens. Every guest seemed to be in their own piece of heaven, I would recommend it for solo travellers, as the resort is small, welcoming and extremely personal, it is this aspect what sets Shanti Som apart and makes it a cut above the rest. I left feeling relaxed, balanced and peaceful so I would recommend to anyone who needs to just unwind and recharge.  


How to Book
To request a quote or for more information visit our Shanti Som page. You can also talk to one of our Travel Specialists on 0203 397 8891 or contact us here to discuss tailor-making your perfect healthy holiday.
Fact Box
Best time of the year to go: March - October
Months to book in advance for: April - October
No. of Rooms: 14
Check-in/check-out: 
Wi-Fi: In lounge area only
Children: Over age 15 only
Reception: 24h
Alcohol: Yes 
Nearest Airport: Malaga
Airport transfer time: 40 mins
Address: Llanos de Purla, Km 22, 29110 Monda, Malaga, Spain