New Year Detox and Fitness Holidays
10 October 2012

10 October 2012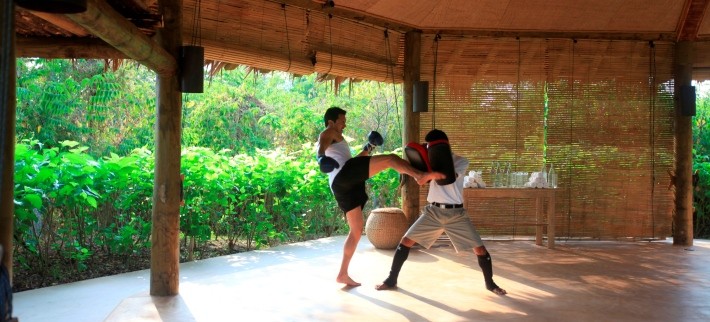 Are you looking for the perfect place to recharge your batteries this New Year? Or perhaps you would like to fulfil a New Year's resolution to get fit or lose weight? We recommend our top 5 healthy holidays to detox, get fit, lose weight, de-stress and re-energise.
The popularity of detox and fitness holidays have been brought about from the health benefits of good nutrition, carefully chosen treatments and well-being activities, which can then be transferred to your everyday lifestyle. Likewise, weight-loss holidays are proving more popular through combining bespoke training and detoxification treatments tailored for your body. Or perhaps your aim is to get fit this New Year by challenging yourself and having fun at the same time; whether it's hiking in the great outdoors, Thai-boxing or Zumba, these activities can boost your circulation, strength and stamina.
On the other hand, you may just want to break away from the stresses of everyday life and indulge yourself in pure relaxation in luxurious surroundings, or find somewhere to fully recover and revive yourself. So where are the best places to go for post-Christmas guilt trips? Find the perfect healthy holiday this winter so you start 2013 in optimal health, here are our top 5 New Year fitness and detox holidays: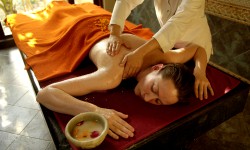 India
Experience an unspoilt haven and flush out toxins, whilst effectively revitalising your body and mind at Ananda in India. If you have a slow digestive system or metabolism, this detox programme will help you make necessary changes that will be easy to transfer into your everyday lifestyle back at home. You will experience a controlled diet, improved circulation of the blood and lymphatic systems with the help of natural detox therapies, and nourish the body with delicious healthy cuisine. Free yourself from negative thoughts this New Year and enjoy a new more fulfilled you! The benefits of detoxing can include improved mental clarity, purer skin, better digestion, increased energy and general improvement to the immune system.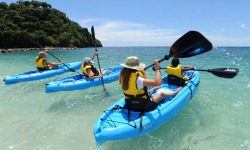 St Vincent and The Grenadines

Buccament Bay is the number one location in the Caribbean for solos or groups seeking a luxury fitness holiday. This programme is designed and tested by Ex Royal Marine Commando Personal Trainers whose ethos is based on strength of mind as well as the body. The Flexible Fitness Retreat is available to anyone of any age and fitness, so if you are new to training or an absolute athlete it doesn't matter, everyone gets something out of it. The programme is drawn up to suit individual needs and expectations and through regular consultation, training and testing, the Fitness 4 gurus will help you identify and then work towards your health, fitness and lifestyle goals for 2013. All meals, snacks and refreshments on offer will be made up of fresh natural produce that forms part of a healthy balanced low GI, high protein and Carbohydrate diet.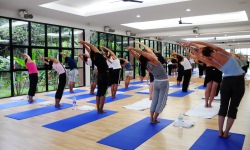 Thailand
At winter, you may struggle to maintain your weight at a healthy level ideal for your body shape. However, located on a hill in the beautiful island of Koh Samui is a health and fitness retreat that makes every guest feel rejuvenated. The concept behind this programme is that effective weight management stems from a constant sense of awareness and self-control. With a combination of personalised fitness sessions, group fitness and yoga classes, cleansing therapies, nutritional supplements, crafted balanced meals, hands on cooking lessons, slimming treatments and a take home exercise plan, you will be assisted in reaching your ideal weight.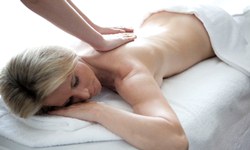 Portugal
Too often, the demands of daily life consume us and we forget to take time to look after ourselves. Stress triggers health problems from mood swings to depression, headaches and illness. Learn how to renew and recharge, restore your body, rest your mind, and initiate healthy lifestyle changes. Longevity provides you with a perfect week to de-stress and get rid of any winter blues with healthy gourmet cuisine at this fabulous medical spa in the Algarve, Portugal. The stunning resort is surrounded by beautiful mountains with breath-taking views of the hills and the coast. This seven day programme will help you regain inner balance, relieve tension and re-energise your body and mind.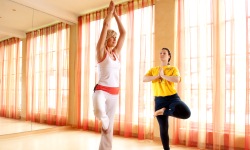 Austria
Grand Park offers first-class accommodation with an emphasis on luxury, friendly hospitality, outstanding service and a health and wellness centre including an indoor thermal water pool which opens onto gardens and offers wonderful views. Whether your objective this winter is pure indulgence and relaxation or something a little more active, this wellness retreat in the southern region of Salzburger land will fulfil your every wish. The Healing Caves are a once in a lifetime experience and all of the programmes offer you a maximum of relaxation, well-being and regeneration for both body and soul.


Talk to one of our Travel Specialists on 0203 397 8891 or contact us here to discuss tailor-making your perfect healthy holiday
.