Olivia's Review of Amatara Wellness Resort
29 August 2018

29 August 2018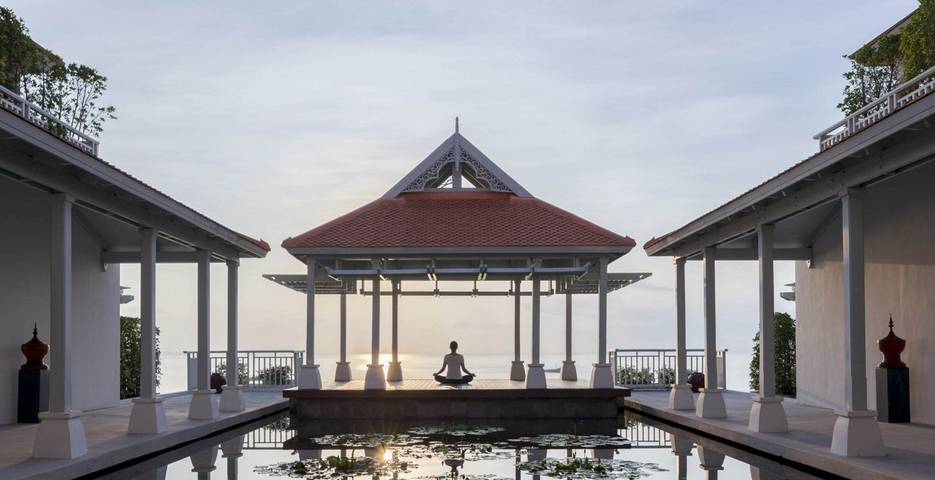 What is Amatara and who's it for?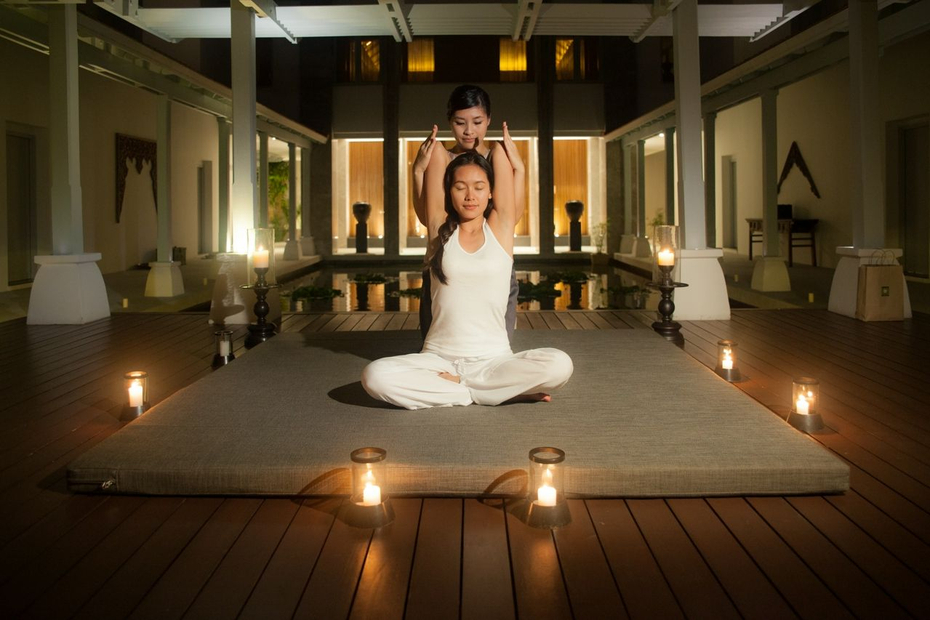 Amatara is a place for anyone seeking to restore their inner balance. As a destination spa in Phuket, it offers luxe accommodation, and what the General Manager Eric refers to as a 'middle way' approach to wellness. For guests who love to indulge in 5 star resort facilities and enjoy fine dining, although would like to also immerse in a wellness program, Amatara is the place! The programs offer weight management, detox, relaxation, fitness, yoga or anti-ageing. Or you can simply enjoy the luxury resort setting, sit by the pool and chill out. There is no-one there to enforce guilt for not sticking to a program, digital detox or to refrain from drinking alcohol – the choice is yours to make. This approach works well, and I found the guests merged nicely particularly as there are areas focused on wellness if one would prefer to eat or relax there only. 
Amatara can be enjoyed as a solo traveler, as a couple or with a family (there is a great kids club onsite suitable for children up to 12 years of age). I loved the freedom of choosing what I felt like doing at any given moment.


Getting There
Phuket is straightforward to get to from most international airports. With direct flights, or at most one layover, the flight time is approximately 8.5-9.5 hours (from Melbourne or Sydney). A one-hour return transfer from Phuket International Airport to Amatara was included in my package.


The Hotel & Accommodation
The stunning accommodation rooms are beautifully styled, elegant and vary in size - the Ocean View Pool Villa is impressive. There is sundeck area, with a private outdoor pool offering a view of the bay and amazing seascape – and it is completely private. Therefore, pack your bathers/swimmers OR not. Most of the rooms offer a breathtaking view offering the opportunity for reflection and alone time. I stayed in a Pool Pavillion which was great as a solo traveler and would be spacious enough for a couple. I truly appreciated having my own pool and spent time reading and relaxing on the deck, also with a lovely view of the ocean.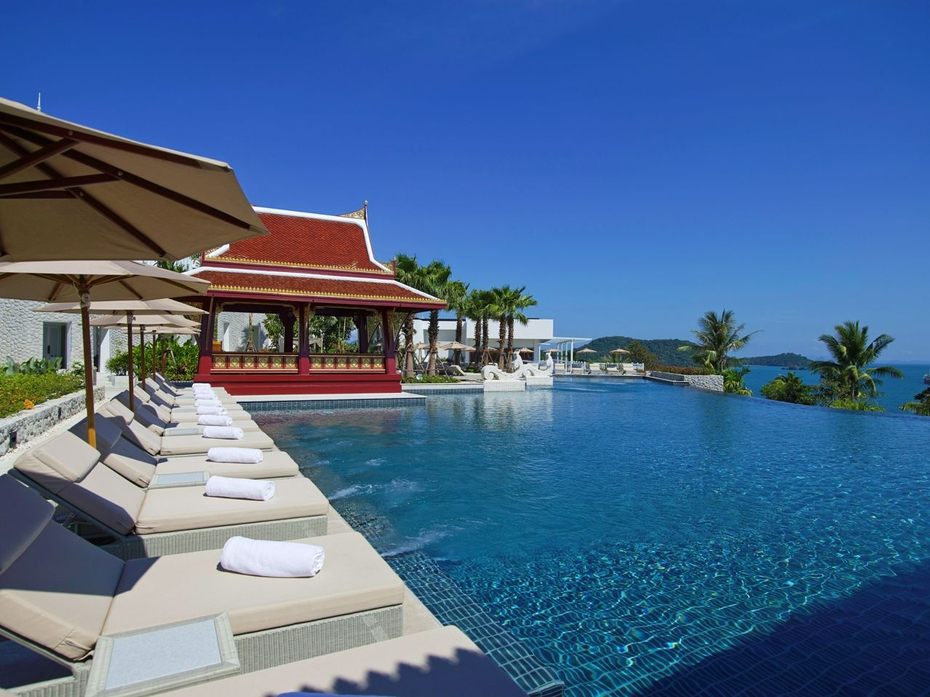 Although Amatara is a luxury resort, I still felt a keen sense of Thailand with its classic Thai décor dotted throughout each aspect of the resort. At every turn I spotted a pretty lotus flower and was mesmerized by the decorative gardens, views and the secluded beach accessible from the hotel (where you can also order daily lunch and dinner). If travelling as a couple, romance exudes from the core of Amatara. It is certainly a place to consider a wedding ceremony and reception, and this is another one of their specialties! 


The Spa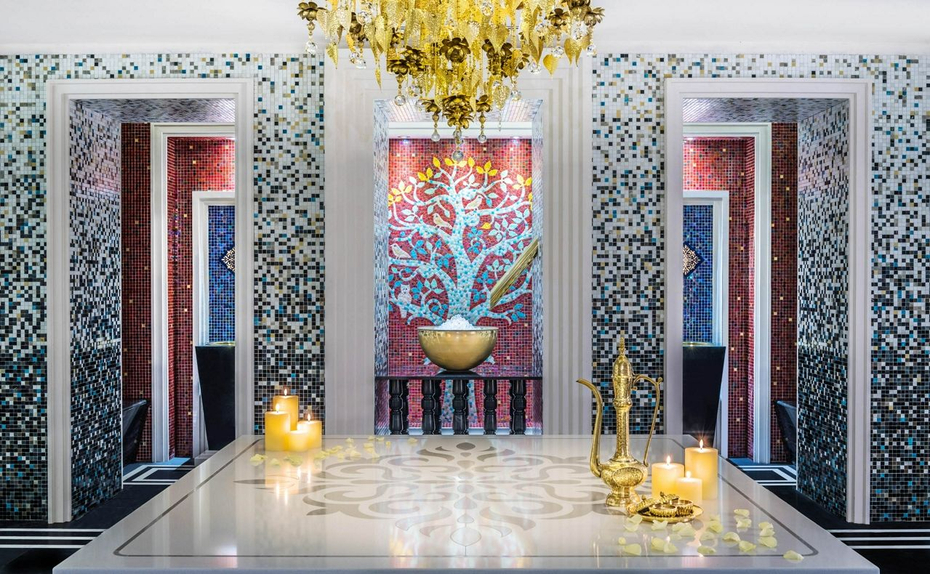 Each Amatara program includes the unique Thai Hammam Experience which brings together traditional Turkish and Moroccan bathing practices. I spent 2.5 – 3 hours steaming, being scrubbed, washed, breathing in the benefits of the Himalayan salt rock room and followed by a blissful intuitive massage. The spa offers a healing space for nurturing, bliss and restoration with its quality pampering spa treatments. Adjacent to the spa is a yoga sala with an exquisite view of the aquamarine ocean and neighboring islands.


The Fitness
There is a specific fitness program called Amatara Active including a range of group fitness classes and personal training sessions. All program guests have access to the holistic activities schedule (most classes are included in your package and include circuit training, Muay Thai boxing, TRX, Pilates mat and Yoga). There is an older style gymnasium onsite offering a stunning view of the ocean. I liked the mix of fitness, spa and food indulgence along with the flexibility to choose my own pace.


Food/ Restaurants
Although there are multiple dining options, my preferred choice was the 'The Retreat' where raw juice blends, super food smoothies, creative and delicious salads, broths, raw desserts and herbal teas are served during lunch and dinner. For breakfast I couldn't go past the oat pancakes, they are delicious!
I found an extra special spot to sit pre-dinner and sip on fresh coconut water – at the roof top terrace bar 'Sun and Moon'. I sat for hours, watching fishing boats and cruise ships pass. For an informal but fine-dining experience, 'The Grill' is opened daily for dinner and specializes in seafood. 'The Restaurant' is another dining option where I enjoyed both traditional Thai cuisine and healthy options also available at 'The Retreat'. The food at Amatara was certainly highlight of my stay.


The Wellness Programs
I chose the Spa Revive program which promised to unravel my stress, recharge and reset me. I was not disappointed. As with all Amatara programs, it started with a wellness consultation. The treatments that followed were truly nurturing, and I felt taken care of and extremely pampered. Other programs on offer are:
Bespoke Wellness (created to suit the individual during a wellness consult)

The Staff
I found the staff to be attentive and caring, and the restaurant staff were eager to please, with no request too much to ask. A special mention to Lunar the yoga and meditation teacher who had some wonderful wisdom to impart.


The Scenery & Surroundings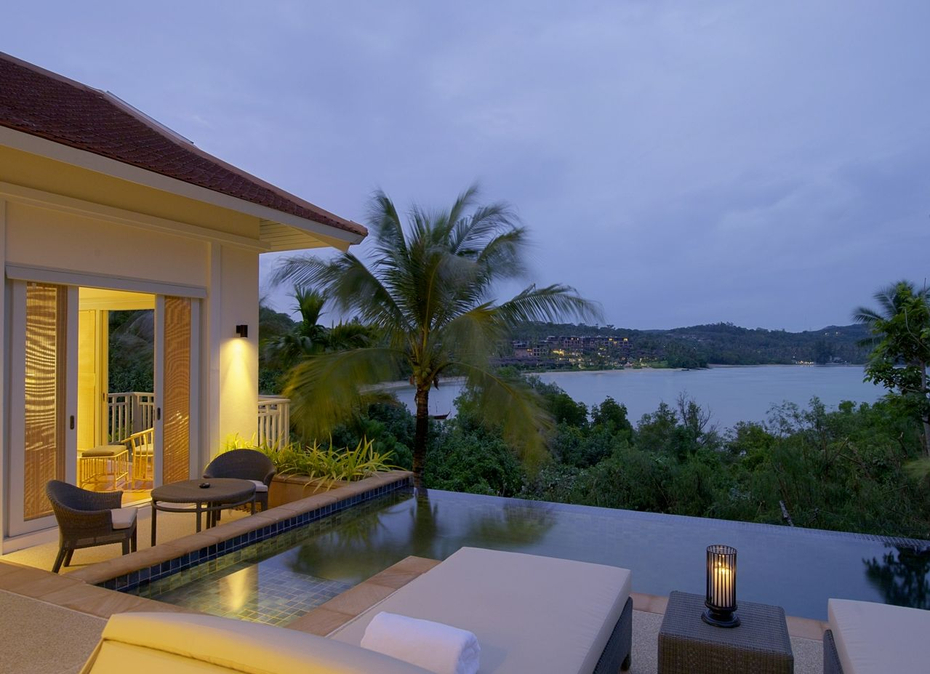 At every turn I discovered something beautiful at Amatara. From the eye-catching seascape to the incredibly manicured gardens and the Thai architecture of the hotel itself. The best view was enjoyed from the roof top bar and in the comfort of my own pool pavilion. What better way to enjoy oceanic views than from the privacy of your own room? To be honest, I did not leave the hotel as felt so relaxed, blissful and safe within the confines that it felt unnatural to head offsite.


My Summary & Verdict

I will return to Amatara, although next time with my family. My husband and I have a six-year-old son who will love the kids club along with the Thai hospitality. My time at Amatara was memorable and certainly quenched my need for some 'me time' and relaxation.

To request a quote or for more information visit our Amatara Wellness Resort page
Talk to one of our Travel Specialists on 0203 397 8891 or contact us here to discuss tailor-making your perfect wellness holiday.
Fact Box
Best time of the year to go: November to March
Months to book in advance for: Peak season November to February and school holidays
No. of Rooms: 105
Check-in/check-out: 2pm / 12 noon 
Wi-Fi: Yes - good throughout the entire hotel
Children: Yes, kids club available 
Reception/Room Service: 24h
Alcohol: Yes
Nearest Airport: Phuket International Airport
Airport transfer time: 45 minutes 
Address: 84 Moo 8, Vichit Muang Phuket 83000