Olivia's Review of Thanyapura Sports Hotel
25 June 2018

25 June 2018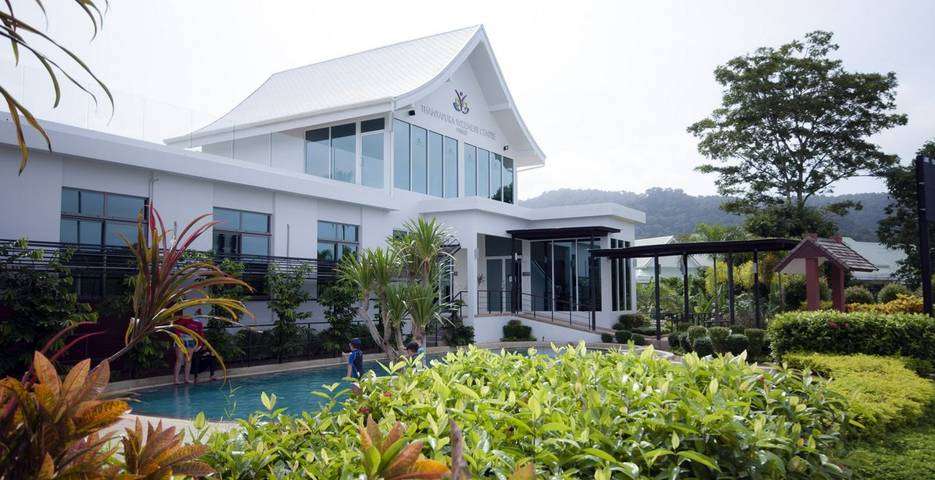 What is Thanyapura and who's it for?
The question is, who isn't it for? Thanyapura has something to offer everyone! You will be surrounded by world-class fitness facilities, an Integrative Health Centre plus a Wellness Centre, set amidst a lush tropical backdrop. Not to mention, an Olympic size swimming pool and multiple tennis courts (some shaded to protect you from the sun). There is a Mind Centre run by a charming man called Pierre, who will guide you back to a sense of balance, by teaching scientifically based mindfulness techniques – group or personal. I met with Sujeet the Wellness Director and Ayurveda Consultant, who assessed my general health and advised my 'dosha type'. He sent me away with a list of foods to eat and not to eat. At the Integrative Health Centre an engaging and glowingly healthy lady called Nikki talked me through a vast array of health and wellness services available – hormonal checkups, allergy testing, heavy metal screening, live blood analysis and vitamin and mineral support such as vitamin enriched intravenous injections. Aesthetic services such as Botox and microdermabrasion are on offer for those interested.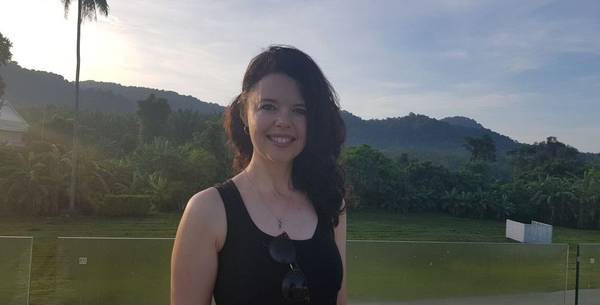 Olivia at Thanyapura
Getting There
Phuket is straightforward to get to from most international airports. With direct, or at most one layover, the flight time is approximately 9.5 hours (from Sydney or Melbourne). With just a 20-minute drive to Thanyapura from Phuket International Airport, and the comfortable airport transfer is included in your package.


The Hotel & Accommodation
The accommodation rooms are typically Thai styled, clean and very comfortable. There is a pool wing with 77 rooms overlooking a 25 metre swimming pool. I stayed in the quieter garden wing, where I had access to the library where they serve hot tea with fresh herbs all day, and picturesque views of the Khao Phra Thaew National Park. My superior room was spacious, had a shower only and my queen size bed was particularly comfortable. I enjoyed a tropical garden view and noticed the well-manicured lawns. The suites offer a bathtub and separate living room.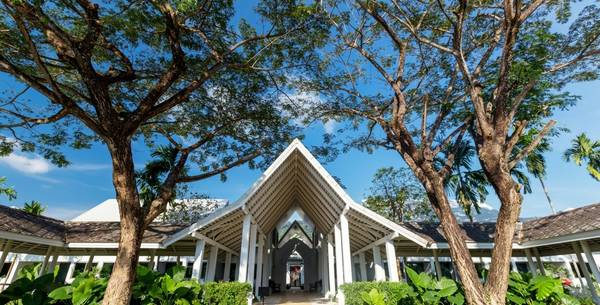 Peaceful gardens at Thanyapura
The Spa
At the Wellness Centre I thoroughly enjoyed an Indian Head Massage, Abhyanga (ayurvedic oil massage) and Shirodhara (third eye oil dripping treatment). The quality of treatments are extremely high and I felt assured the therapists had been well trained. Other treatments are available too – Thanyapura signature massage, lymphatic drainage, abdominal detoxification massage and personal mind training. The usual fare such as facials, manicures and pedicures are also available. I would highly recommend Thanyapura for excellent spa treatments.


The Fitness
I love their state of the art gymnasium with new and modern equipment along with an uplifting vibe. The group training calendar is equally impressive and offers both holistic and high intensity classes. The fitness studios are fresh, modern and inspiring for classes. I enjoyed Yoga, Core Cardio, Bounce Dance Fit and Piloxing (mix of Pilates and boxing). However, there are many other options – HIIT Burst, Spinning, Boot Camp, Step and more.


Food/ Restaurants 
I really enjoyed the food at Thanyapura and particularly loved the creative and delicious vegan buffet at DiLite Restaurant. There is additionally other food outlets including - The Lounge, DiVine, Booster Deli & Bar and Khun Khao Restaurant. They serve a combination of organic Thai and Western cuisines with most dietary needs catered for. There is a specific emphasis on healthy and nutritious food to match the wellness programs on offer.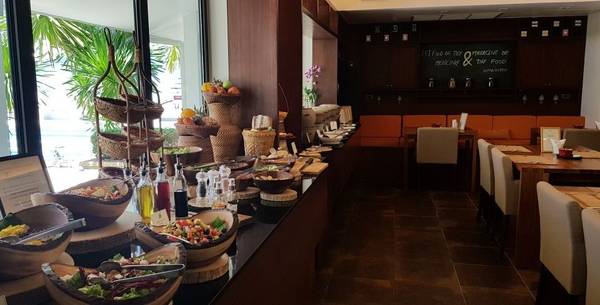 Vegan buffet at DeLite


The Wellness Programs
At the Integrative Health Centre you are given the opportunity to discuss your program during an initial Health and Wellness Consultation. From detox to weightloss, healthy ageing, to rehabilitation, Thanyapura's vision is to 'optimise your life'. They integrate conventional and complementary medicine and combine that with nutritious food, physical activity and mind training to achieve their vision. There is a program for everyone and if not, they will happily co-create a bespoke program to suit your needs. My program included a relaxation component which is not published in their brochure. This included personal mind training sessions with Pierre and spa treatments designed to instill calm.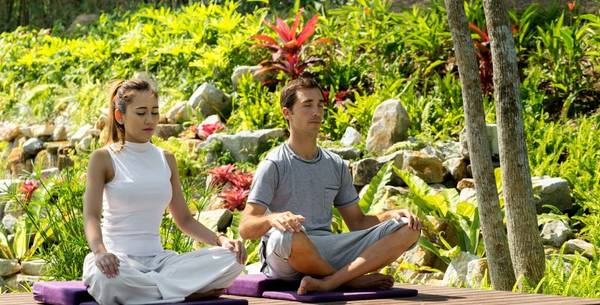 After exercise find calm with yoga and meditation 


The Staff
As I checked in at Thanyapura, the staff were immediately welcoming, friendly and helpful. They were always keen to assist as required throughout my stay. It became quickly apparent that one is in the safe hands of a professional and expert team, particularly at the Integrative Health Centre and Wellness Centre. The staff exude expert status, and this felt comforting when discussing some of the more medical treatments and tests on offer. Most of the Thai staff speak reasonable English too.


The Scenery & Surroundings
The resort is not close to many amenities or conveniences although they are a reasonably close car drive away. I decided to go to the 'walking street market' on a Sunday, and this was an interesting place to meander and pick up a few locally made souvenirs. Mostly I would suggest enjoying the facilities of the resort and immerse in your chosen program, as I did. The resort itself is set amongst lush tropical foliage and enjoys a view of the nearby national park. There is a cute bridge that separates the fitness and wellness facilities from the resort, with a creek gently flowing water below and a canopy of jungle surrounding.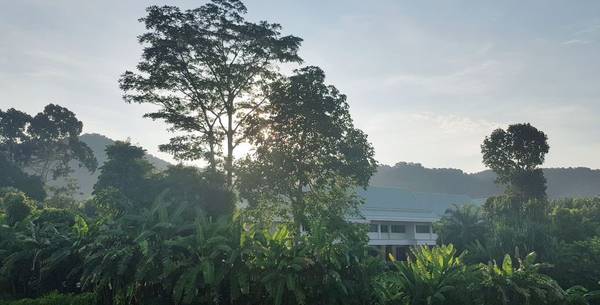 Lush tropical surroundings
 
My Summary & Verdict
Whether you would like to get away and relax in a lovely resort setting, eat tasty and nutritious food, dip in and out of some great fitness classes and enjoy high quality treatments at the Wellness Centre OR immerse in a more intense wellness program, you will not be disappointed with Thanyapura. It exudes warmth, traditional Thai charm and its extensive range of facilities, food, wellness programs and treatments impressed me.


Notes & Recommendations
Pack for an active stay even if you plan on chilling out. I took two gym outfits and not enough for the tropics as one sweats a lot more. The group training calendar is filled with interesting and fun classes and they are scheduled at regular times and therefore very tempting. In addition I do not usually love the gym however Thanyapura's gym is modern and more inviting than most.


A Sample Day in Olivia's itinerary (my focus was relaxation)
8.30am                 Hatha Yoga
9.30am                 Mind Training (personal meditation and talk about techniques)
10.00am              Health & Wellness consultation
12.00pm              Healthy vegan buffet
1.00pm                 Indian Head Massage
3.00pm                 Swim in Olympic pool
4.00pm                 Group Stretch Class
5.00pm                 Signature Massage
6.30pm                 Dinner at The Lounge
To request a quote or for more information visit our Thanyapura Health & Sports Resort page

You can also talk to one of our Travel Specialists on 0203 397 8891 or contact us here to discuss tailor-making your perfect healthy holiday
Find out Why to Book with Us and further details on How to Book.
Fact Box
Best time of the year to go: November to April
Months to book in advance for: December and January
No. of Rooms: 114
Check-in/check-out: 2pm/12pm 
Wi-Fi: Available in all rooms and most buildings. Speed is sufficient.
Children: Yes
Reception/Room Service: 24 hours
Alcohol: Available
Nearest Airport: Phuket International (HKG)
Airport transfer time: 20 minutes  
Address: Thanyapura Health, 120/1 Moo 7, Thepkasattri, Rd, Thepkasattri, Thalang, Phuket 83110, Thailand.