Paul's Review of Epic Sana, Portugal
15 September 2016

15 September 2016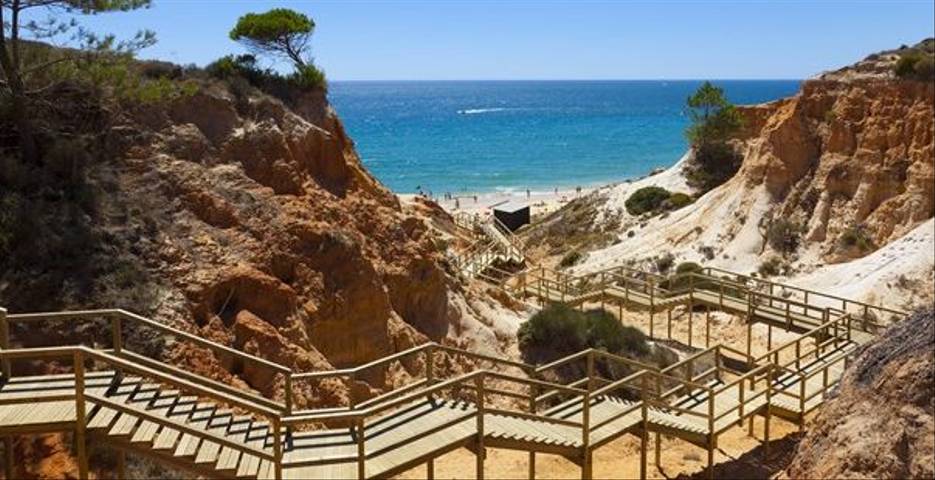 What is Epic Sana and who's it for?
Nestled upon Portugal's Algarve coastline, Epic Sana, offers a healthy holiday destination for people looking to unwind and relax in a beautiful beachside location with the aid of a comprehensive wellness programme. The resort specialises in various spa treatments and their extensive facilities will have you soothed from head to toe. It's also a great location for anyone wanting to discover the south coast of Portugal, or perhaps tie in a wellness break to their longer European explorations.


Getting There
The nearest airport is Faro and it's only a half hour drive away – this makes staying at Epic Sana a genuinely smooth and easy process. The resort itself is located right on the Albufeira coast, and has its own private access across a wooden suspension bridge to the stunning Falésia Beach. As someone who loves the water, the luxury of having such a picturesque and short walk to the beach really made each day bliss. Equally, the resort is also close to Vliamoura, a beautiful Marina town that can provide you with any creature comforts you might need.


The Hotel & Accommodation
Modern, clean-cut, and airy. I stayed in an ocean-view suite, which allowed for long evenings enjoying the ocean breeze alongside beautiful starry nights. There's also resort-facing balconies that truly let you indulge in this architecturally stunning hotel.
Epic Sana spans across a costal chunk of cliff top, with serene pine trees that undulate across its terrain. Service is equally great at the hotel and I found the staff particularly helpful when it came to organising and making the most of time.
Paul at the beach and admiring the outdoor pool


The Spa
Spa treatments are the main show here at Epic Sana and always keen to try something new, I wasn't left short of choice either! I treated myself to Transdermic Mesotheraoy (a needle-free treatment for facial rejuvenation, great for dry skin, wrinkles and more), and I wasn't disappointed. My face was left feeling lighter and brighter – just what I needed from spending so much time beach side. The next day I also had a full body relaxation massage where a truly incredible masseuse unwove all the stresses and strains from my body and I gently drifted off into a blissful repose.
For anyone planning on staying at Epic Sana, I'd really recommend basking in how their wellness packages are intertwined with any given programme theme. It's a great touch when your yoga programme has detoxing treatments and your bootcamp programme has invigorating massages.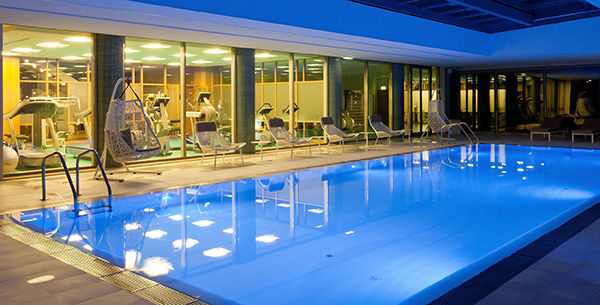 The indoor pool and gym area 


The Fitness
The fitness suite in Epic Sana has everything you might need for a simple gym session – and the best thing is it's 24hours! This is great, because if you're anything like me, most of your time is going to be spent either at the beach or in the spa. The modern cardio and weight training equipment will easily meet your needs. There's also the opportunity to attend circuit training, boot camp classes, or even tabata sessions (timetable). I decided to try out some tabata training (get ready to sweat!), and was really put to the test by their personal fitness instructor. The next day I got the chance to try one of the yoga sessions, and I soon found myself stretching and unwinding like never before. By the end of my day, I was completely blissed out and ready for bed.
The gym and the amazing beach walkway


Food / Restaurants
I found the food to be great at Epic Sana, especially as I'm a sucker for smoothies. Try the 'healthy skin' shake – it's a simple blend of berries and watermelon that's just right for cooling down in that Portuguese sun. My early morning go-to-smoothie was the 'quick pick me up' (carrot, celery, lemon, parsley and ginger) and my afternoon replenish was the 'pineapple detox' (pineapple and spirulina).
The meals were equally exciting with a variety of options, but I couldn't hold myself back from the desserts on my last night! All clients on wellness programmes have the choice to be on a healthy full board menu – the vegetable and pumpkin soups, oatmeal pancakes and roasted vegetables were delicious.


The Wellness Programmes
Where applicable, each programme includes a consultation with a wellness or fitness expert. This really gives you confidence in Epic Sana's expertise and a relaxed state of mind for whatever programme lays ahead. The options are:
Bootcamp                  BodyBreak        
Ultimate Reshape       Yoga 
Fusion Fitness            SUP Fitness 
De-Stress                  Pilates & Yoga Week 
Cleansing Detox         Premium Health 


The Staff
Genuinely warm, friendly and helpful, I found the staff at Epic Sana a real bonus to have around. Everyone helped to create a special atmosphere whilst in the retreat. English was also well spoken throughout the majority of staff members and I enjoyed chatting to a few of them by the pool and in the spa.


The Scenery & Surroundings
Epic Sana is truly blessed with its location atop the Southern Portuguese cliffs. The elevated location allows for great views out into the ocean and the dusty red rock can produce some great sunsets too. Pine trees are dotted throughout the retreat and the place is a haven for chirpy birds and cheeky geckos alike. Being on the Algarve means leaving the resort can be a bit daunting, but the nearby Vliamoura has got a modern quaintness to it and can provide an interesting change of atmosphere if you're looking to explore.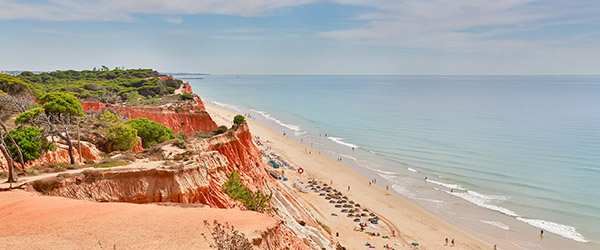 The view of the beach


Highlights
Epic Sana's beach side location is a real winner for me. To be able to move between a beautiful beach and an exclusive resort via a private guest walkway is great. It makes watching sunsets especially blissful as you can watch the colours change, the stars come out and then simply follow the path back to your bedroom for a restful night.
Equally, the sheer choice of quality spa treatments is enough to wet anyone's appetite for going to Epic Sana. If you're someone who enjoys a good pampering, I'd really consider indulging yourself!


My Summary & Verdict
Overall, Epic Sana offers its guests a slice of pampered peace amidst an otherwise busy coastline of standard hotels. Everything about this resort endeavours to be better than its neighbours and it's an easy winner if Southern Portugal is somewhere you've been before and you're looking to stay somewhere with a different atmosphere this time. As long as your content with beach life then you can easily escape for the day until they're gone.
It was also good to have a blend of ultra-healthy lifestyle choices intermixed with the more standard side of lifestyle choices too. For example, if you're fed up of green juices and raw salads, there's also a bar and a typically Portuguese menu on offer – ideal if this is your first time travelling and sticking to a healthy lifestyle.


How to Book
To request a quote or for more information visit our Epic Sana page.
Talk to one of our Travel Specialists on 0203 397 8891 or contact us here to discuss tailor-making your perfect wellness holiday.
Fact Box
Best time of the year to go: April to November
Months to book in advance for: November to March
No. of Rooms: 162 rooms in the Main Hotel, 43 Apartments and 24 Suites 
Check-in/check-out: 2pm / 12pm 
Wi-Fi: Yes
Children: Yes (there's a Baby & Kids Club too)
Reception/Room Service: 24h
Alcohol: Yes
Nearest Airport: Faro
Airport transfer time: 30 minutes 
Address: EPIC SANA Algarve Hotel, Pinhal do Concelho, Praia da Falésia, Olhos de Água, 8200-593, Albufeira, Portugal