Paul's Review of Monchique Resort & Spa
31 October 2018

31 October 2018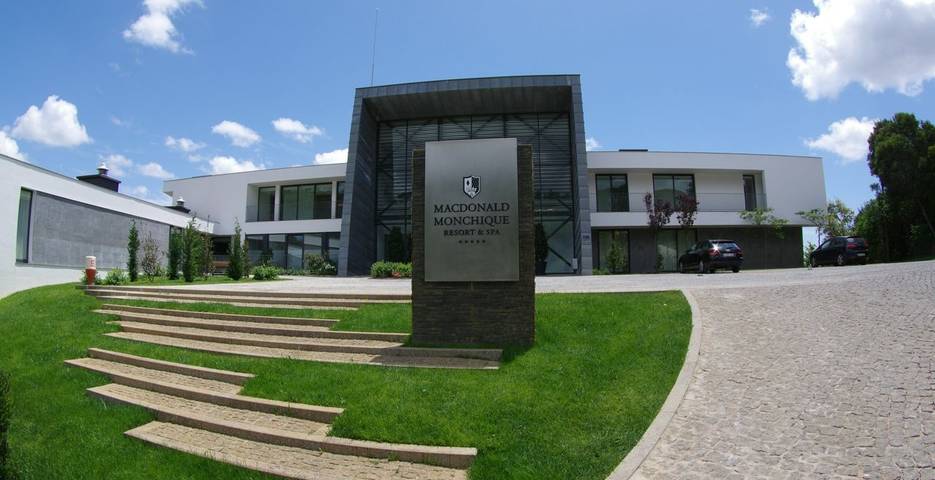 What is Monchique Resort & Spa and who's it for?
If you're looking for an amazing and renewing spa retreat in marvellous surroundings, then a stay at Monchique Resort & Spa is just what is needed. The resorts setting is peaceful and serene with views that stretch all the way to the Atlantic coast but because it's located in the mountains, there is a warm cool breeze.
Situated in an untouched mountain region of the Algarve, Monchique is far from the popular tourist areas, providing a peaceful and serene ambience. The picturesque backdrop sets the scene for forgetting about daily stresses, allowing you to truly focus on yourself and your wellness. Amid the dramatic landscapes with views out towards the coast, it is hard to think about anything else. It is the perfect destination for independent travellers, couples, friends and families looking for quality time together.
Getting There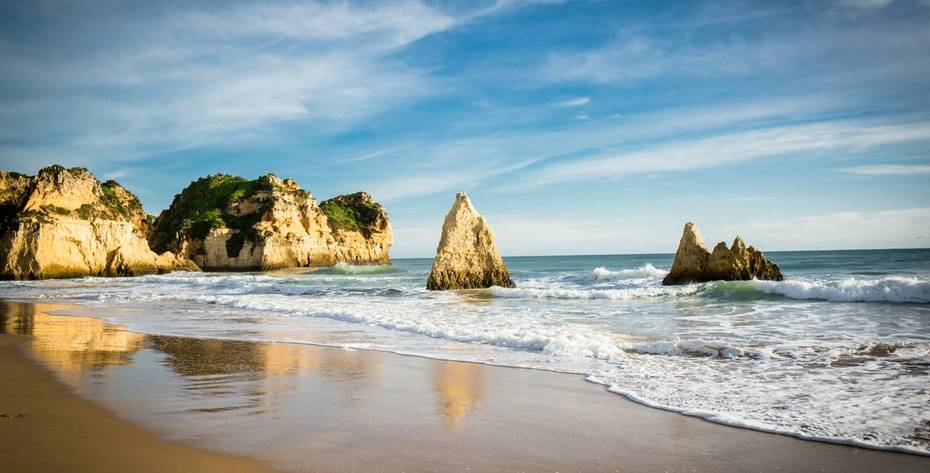 The nearest airport to the resort is Faro which is a 50-minute drive away by private transfer. As soon as I arrived, I was greeted by the kind and helpful staff who made me feel welcome.
The Hotel & Accommodation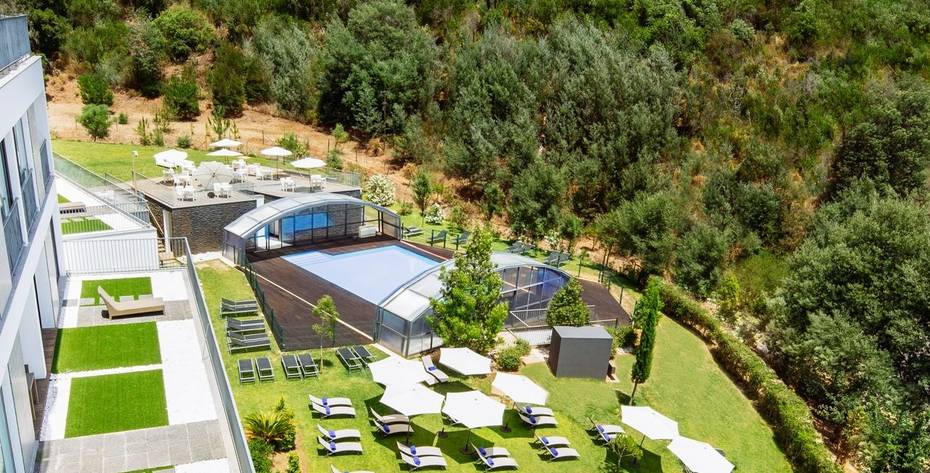 Monchique is a modern resort which uses soft tones and clean lines to a very beautiful effect. Inspired by the local cork, pottery and tile industries, the design of Monchique reflects the region in which it resides.
The 190 spacious suites are also luxuriously furnished, with floor-to-ceiling windows that maximise light and grant a beautiful view outside. Each of the suites has its own terrace or balcony, which I absolutely loved. As soon as I woke up every morning, the first thing I did was step outside on the balcony and enjoy the beautiful view.
One aspect I deemed particularly thoughtful was that although families are welcome, the resort is separated in two, meaning couples and individuals can enjoy a "child-free" getaway if they wish.
The Spa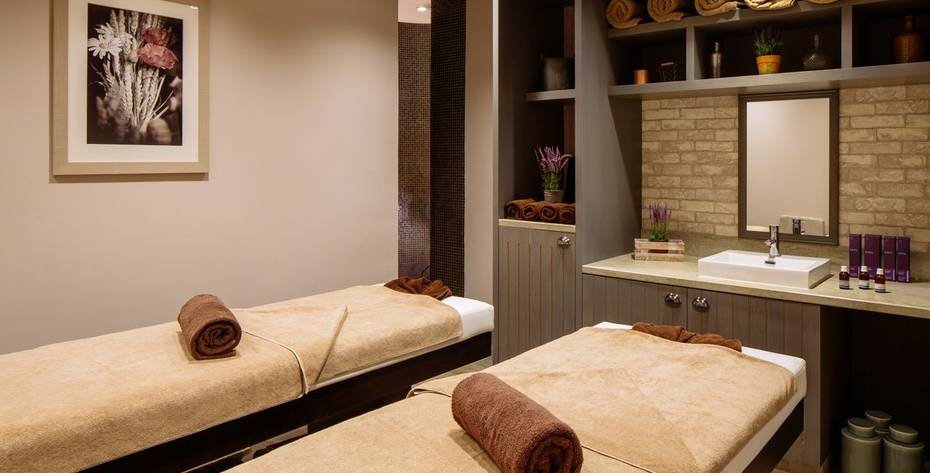 The adult-only spa is modern and looks great, inspired by the Algarve's most valuable resources. It's a wellness haven for anyone looking for treatments that make you feel rejuvenated, weightless, renewed and relaxed. This modern and varied spa offers a wide range of individually tailored treatments.
You can explore your senses in the sensorial spa which includes a sauna with Himalayan rock salt, an aroma cabin, an igloo, marble heated loungers and much more. There's also a VIP Relax room where you can relax by yourself in a private sauna and outdoor jacuzzi. After lots of walking in the mountains and exercise, a deep tissue massage was just what I needed to soothe and ease my tight muscles and aches. My therapist was fantastic and really paid attention to my problem areas, I felt so relaxed after.
The Fitness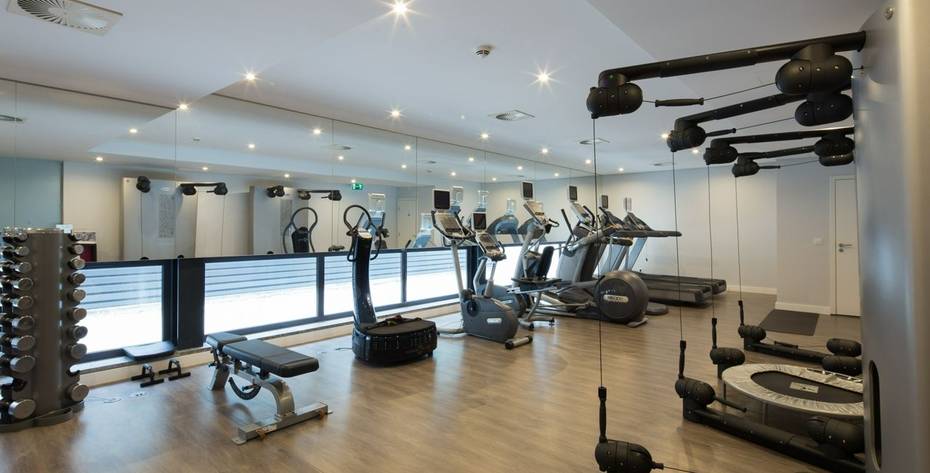 For a fitness boost, you can visit the ultramodern, well-equipped TechnoGym, which is open 24/7. It's an idyllic atmosphere to train and I really enjoyed getting my work-out done there in the mornings. If you would rather take part in some group activities, then I'd recommend trying the various group classes they offer, to include yoga, Pilates, stretching, Aquafit, Zumba, football and many more.
Food/ Restaurants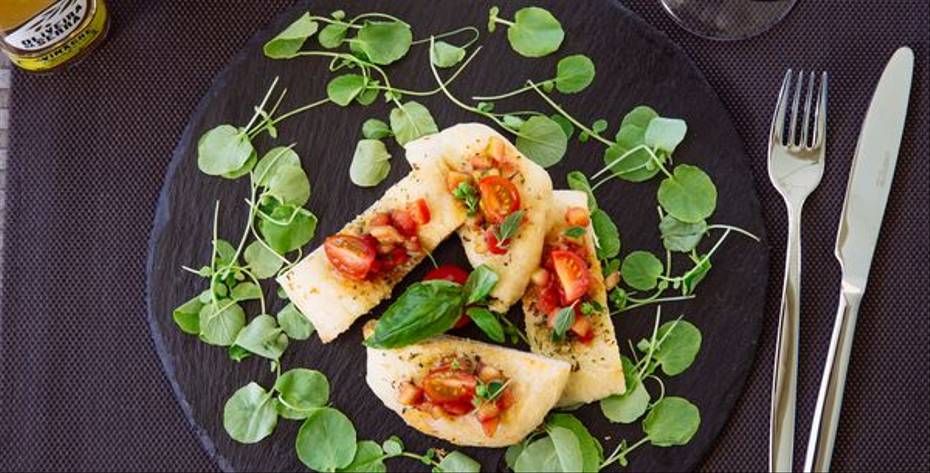 Monchique has four main places to eat: Mon Chic, O Mercado Culinário, A Petiscaria and Pizzeria da Serra.
The restaurants were all beautiful furnished and had a nice ambience, but my favourite was Mon Chic because of the stunning views over the mountains and coast, and the food was delicious. The cuisine in Monchique is both varied and delicious, with dishes to choose from such as seasonal local specialities of fresh fish and meat and typical Mediterranean-style cuisine.  
There are also three bars where you can sit and have a nice drink; Mezzanine, Cascata Pool Bar and Água Pool Bar. Next to the main pool is the chilled-out Cascata Pool bar where I enjoyed having a Monchique thermal water which is known for its healing properties. It was lovely to relax with a nice drink after dinner at the Mezzanine cocktail bar.
If you don't feel like eating out you can go to the well-equipped "A Merceria" gourmet market and find a wide range of Portuguese specialties or local food, wine and snacks to prepare a fantastic meal for yourself.
The Wellness Programmes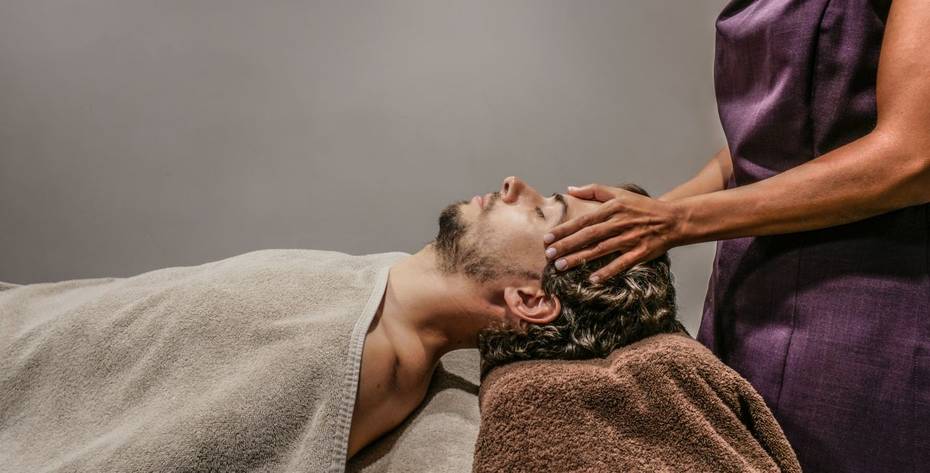 Monchique Resort & Spa has a range of wellness programmes we have created together to offer high quality activities and expert guidance to have you achieving your wellness goals in no time. The programmes available are:
The Staff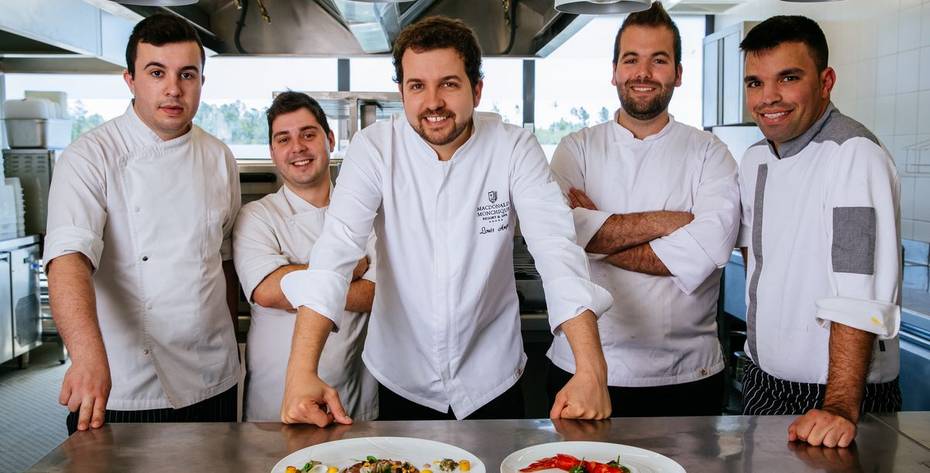 The staff are very friendly, and the service was impeccable. When I arrived, I was greeted by lots of smiling, friendly and helpful staff members.
The Scenery & Surroundings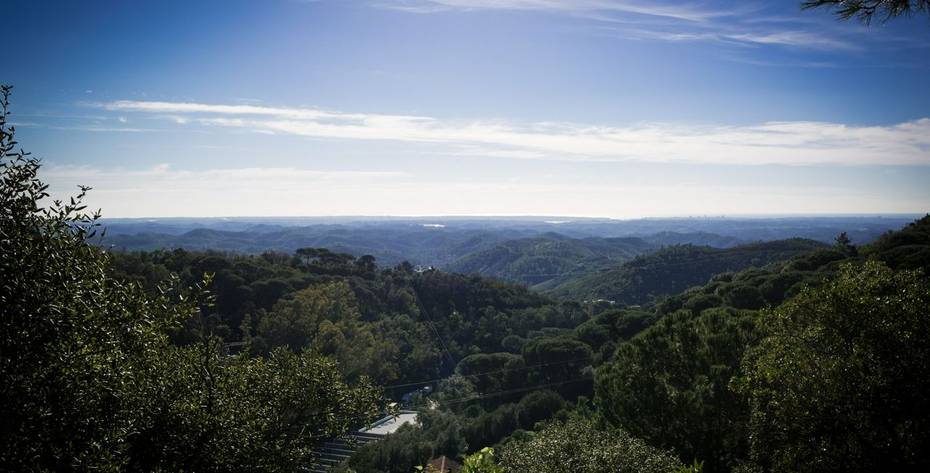 The Monchique Resort & Spa beautifully fits in its picturesque and unspoilt surroundings. The view of the mountains and the coast is terrific, and the resort is hidden by enchanting woodlands.
Highlights
My personal highlight was waking up and stepping on my balcony to look at the magical and picturesque view while the sun rises behind the Monchique mountains. I also really enjoyed the variety of spa treatments and taking part in all kinds of activities, especially the nature walks.
Another fond memory is my trip to Monchique Village to experience the culture and the beautiful village. I would also recommend a trip to the Spirulina farm which is run by a lovely couple and located in the Serra de Monchique.
My Summary & Verdict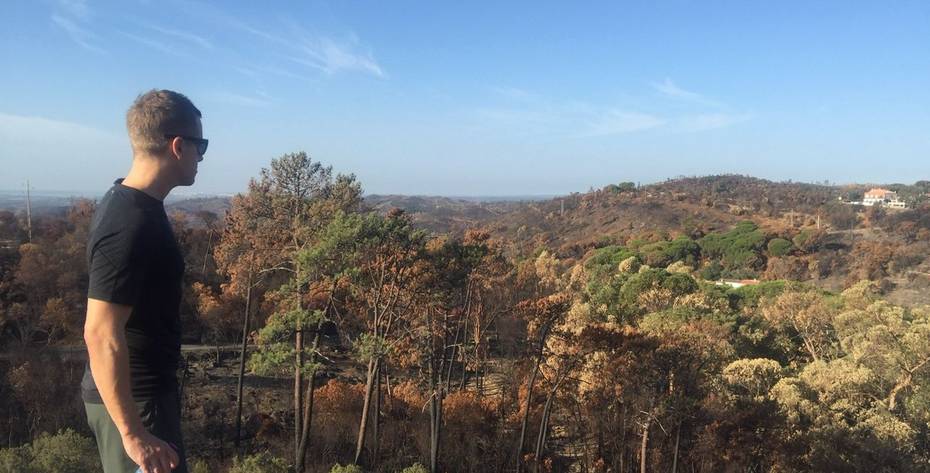 If you are looking for a fabulous spa holiday and wellness break in the mountains, then Monchique Spa is an ideal place which offers great value. A peaceful retreat that combines excellent spa treatments and varied fitness activities. Good for independent travellers, couples, friends and family, I can highly recommend this as a world away from the tourist-filled beaches in the Algarve, those searching for a place to relax, refresh and recover, will find it here.
How to Book
To request a quote or for more information visit our Monchique Resort & Spa page.
Talk to one of our Travel Specialists on 0203 397 8891 or contact us here to discuss tailor-making your perfect healthy holiday.
Fact Box
Best time of the year to go: May, June, September, October
Months to book in advance for:
No. of Rooms: 190
Check-in/check-out: 4pm/11am 
Wi-Fi: Yes
Children: Yes
Reception/Room Service: Yes
Alcohol: Yes
Nearest Airport: Faro Airport
Airport transfer time: 50 Minutes
Address: Lugar do Montinho, 8550-232 Monchique, Algarve,Portugal