Paul's Review of Pine Cliffs Resort, Portugal
23 November 2018

23 November 2018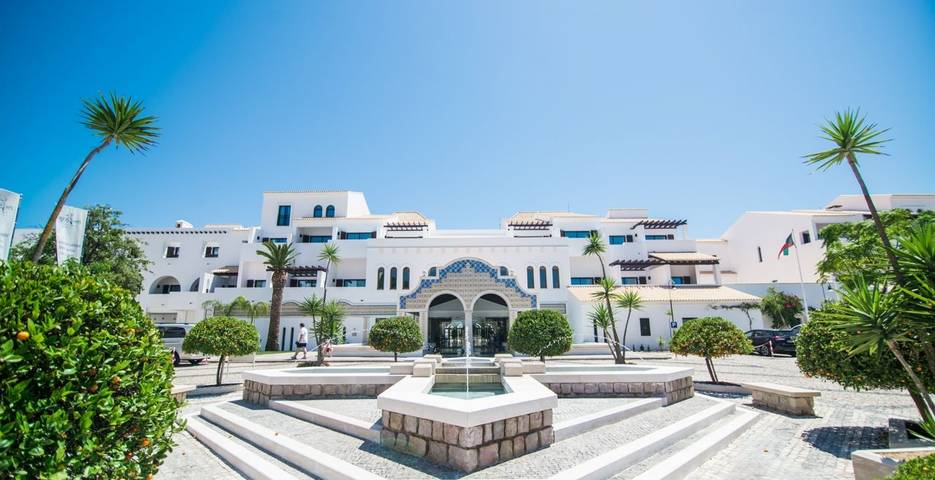 What is Pine Cliffs and who's it for?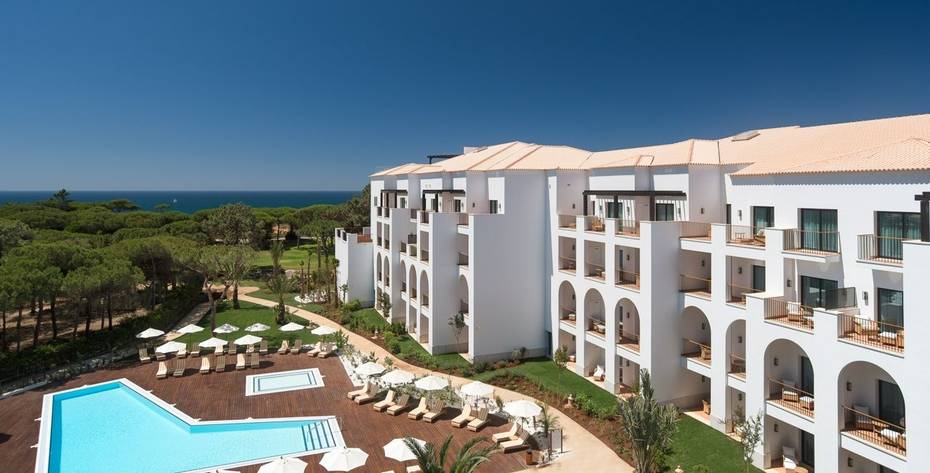 Pine Cliffs is an award-winning 5-star luxury hotel, but it is so much more than that: it's a resort, a golf course, a spa, fitness centre, tennis academy, a lifestyle and an experience. Located on the amazing coastline of the Algarve, in Southern Portugal on a stunning cliff-top above Portugal's longest beach, Praia Da Falesia. Whilst I was there, I saw families, couples, singles, spa-lovers, golfers and many more because of the variety of amenities and sprawling grounds the resort is situated on.
Getting There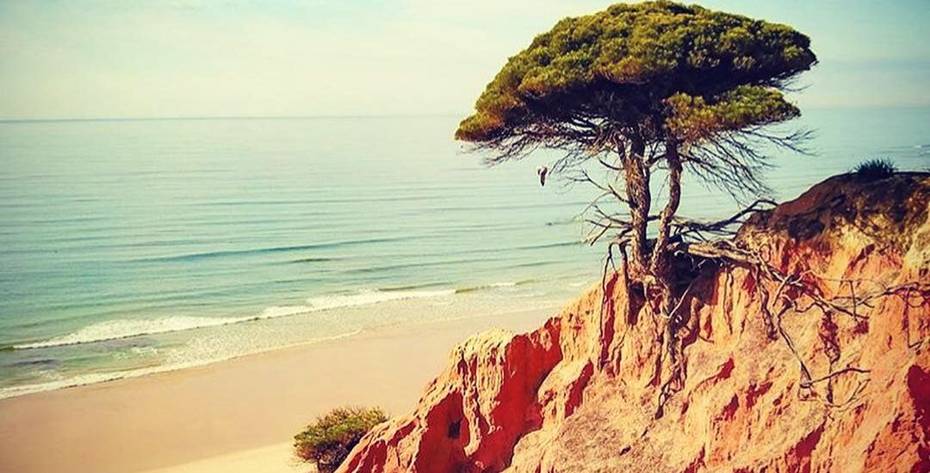 The nearest airport is Faro (FAO) which is only a 30 minutes-drive away. As soon as I arrived, I was greeted by the most friendly and helpful staff and it was immediately clear to see how and why this resort has won so many awards over the last few years.
The Hotel & Accommodation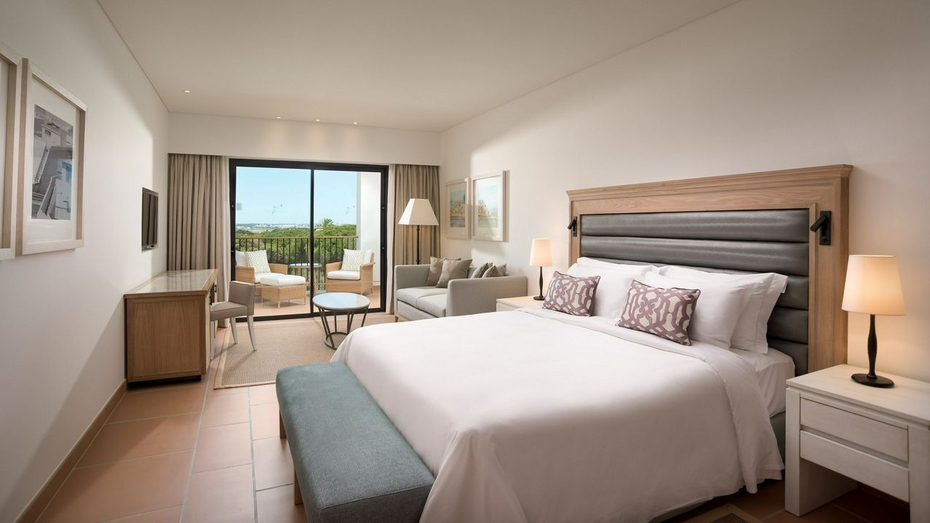 After an 18-month refurbishment, Pine Cliffs now shines in a new light. The resort boasts amazing 179 acres. Pine Cliffs draws inspiration from the region's Moorish history and the use of Portuguese tiles throughout evokes an authentic Algarve vibe.
Designer Lynne Hunt has skilfully weaved the existing heritage of the hotel with a contemporary, muted palette.
The whole is an essay in understated luxury, particularly the ocean suites (in which I stayed in), where open-plan space and the breeze from the Atlantic create a feel-good atmosphere. I loved waking up in the morning, stepping outside on my balcony and taking in the stunning sea view. The interiors mix soft colours with clean lines and bleached woods.
The Spa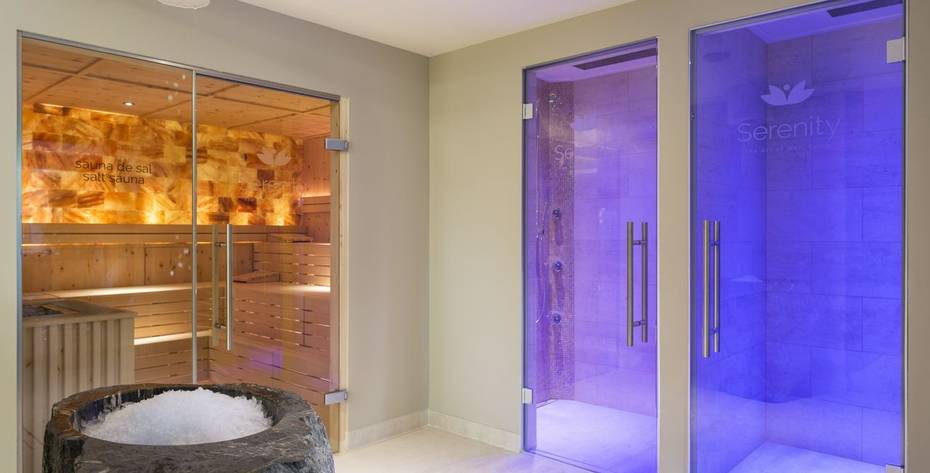 The Serenity Spa; The Art of Well-Being is a stunning spa, perfect for a beach spa holiday with its array of luxurious wellness treatments to choose from. After the multi-million dollar refurbishments, the brand-new (1000 sq. metres large) spa really takes its slogan to heart and boasts an amazingly wide range of all different types of treatments. Some of them can be arranged outdoors so you can enjoy the jaw-dropping view of the surroundings. Although it's difficult to lay still while you are looking at this real-life painting, allowing you to transport yourself to an even deeper level of relaxation.
After an exciting day of many activities, classes and private training sessions, I really looked forward to entering the spa area and enjoying my treatments. The first treatment I had was a liberating deep tissue massage, which made the tensions on the deepest layer of my muscle tissue disappear. After that I relaxed in their thermal oasis where I enjoyed the experience showers (rain storm & tropical forest), sauna, steam and hydrotherapy circuit for a calming experience. On my second day I had an Ayurveda massage which calmed my nerves, softened my skin and balanced my body and mind; my therapist was fantastic, and I felt so incredibly relaxed after. My final treatment was a Thai massage to energise me which stretched me like none other and really relaxed my mind and muscles.  
All the treatments at the Serenity Spa use organic, natural ingredients which are designed to improve both your physical and mental well-being. Whether choosing a detoxifying body wrap or a vibrations healing facial using crystals, you will leave their wellness centre feeling revitalised.
The Fitness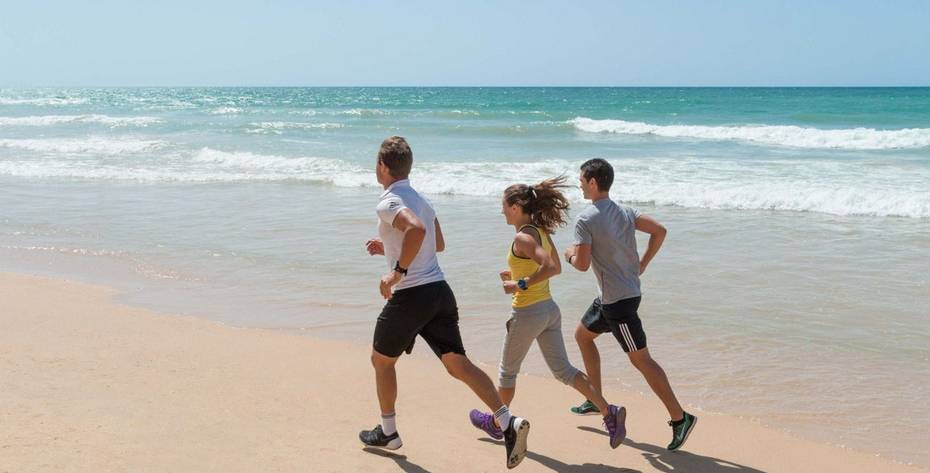 During my stay I tried as many activities I could from yoga and Pilates to beach bootcamp and boxing. On my arrival day I started with private circuit training overlooking the ocean; a challenging but fun endurance workout. In my personal training-sessions, I was coached by a fantastic trainer called Josué Rosa, a former military fitness instructor and physical education teacher, who is passionate about providing a fun, invigorating experience for guests and personally helping them to achieve their health and fitness goals.
During my 3 sessions with him I could see his twenty years of experience in this area as I was really put to the test with a whole heap of dynamic exercises that provided a great alternative to my typical workout routine and took away some valuable tips.
After I had a private training session the next day, I met with Nutritionist Céline for a brief wellness consultation. I also joined the exciting group Beach Boot Camp; it was a blast to get to know some like-minded people whilst doing the class along the beautiful beach. On my final day I had a thrilling private boxing session with Josué in the morning, followed by a private yoga session.
There are also various group classes to take part in, including boxing circuit yoga, Pilates and Hydro bike courses, making this a perfect option for a fitness holiday.
Food/ Restaurants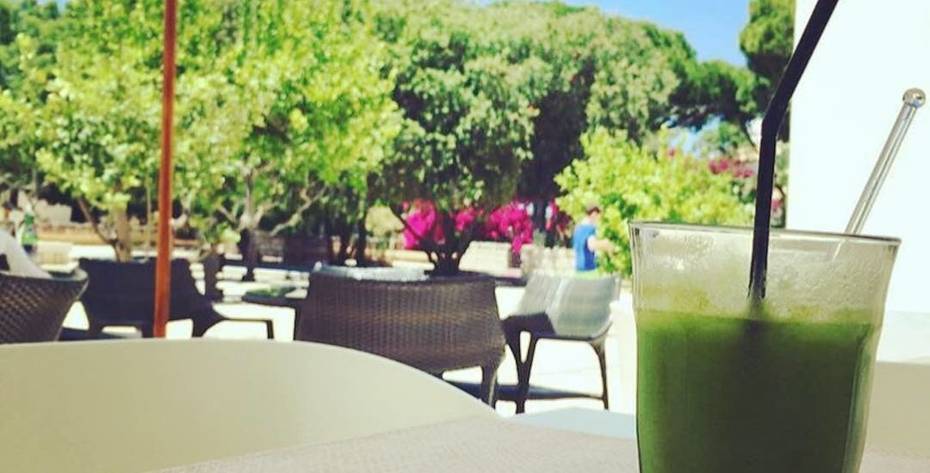 Pine Cliffs boasts a wide range of several restaurants to choose from. My favourite restaurant was the new healthy ZEST which specialises in organic raw foods, juices and tonics. Its interior mixes clean white walls and wooden ceilings with lime green wall backdrops to create a natural and bright look. The outdoor tables were also the perfect setting for a healthy light lunch. Their daily fresh juices, smoothies and salads really are a must if a healthy energy boost is what you're after.
The Wellness Programmes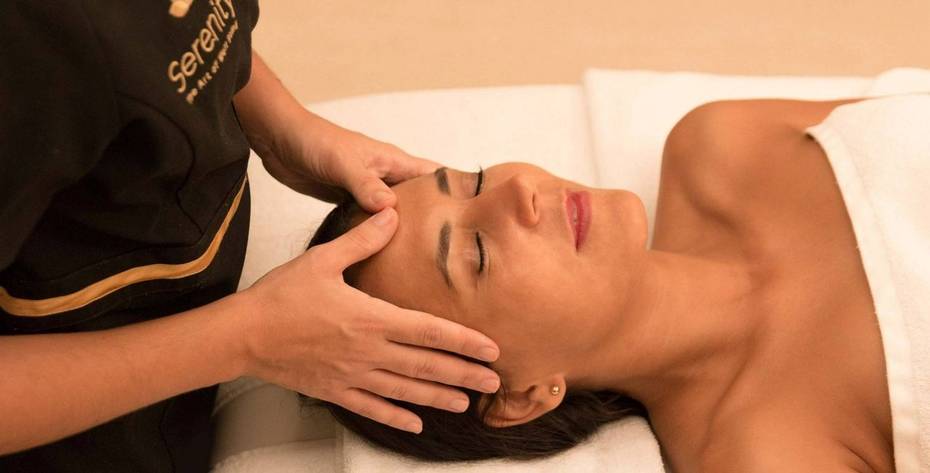 Pine Cliffs offers many different wellness programmes available to include:
The Staff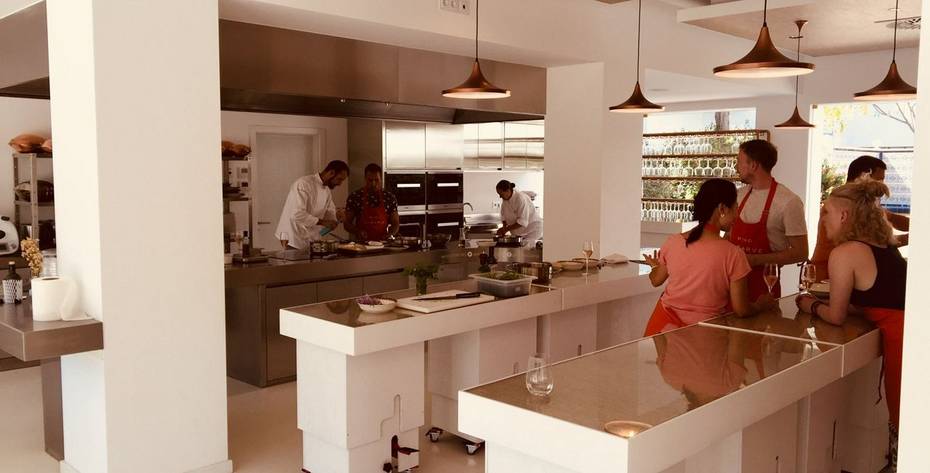 During my stay I was treated with the greatest of hospitality by very helpful, experienced and friendly staff; I was impressed by the service.
The Scenery & Surroundings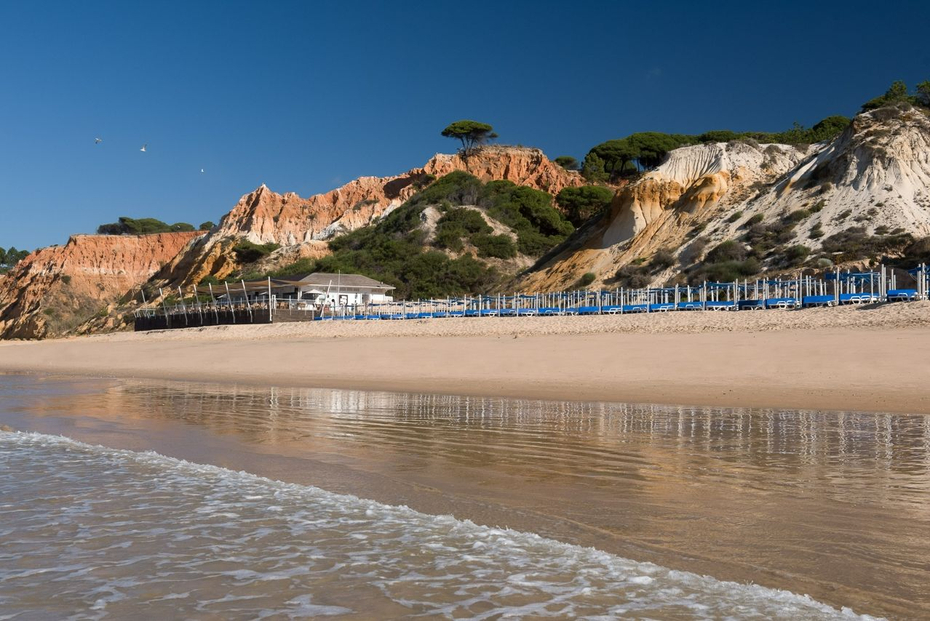 Situated amongst the vibrant and sunny Algarve coastline, Pine Cliffs Resort is a luxurious hideaway for those seeking an active wellness holiday. Pine Cliffs fits perfectly in its picturesque surroundings and grants you breath-taking sea views. The beach is lovely and is accessible via steps and a lift for a lovely walk down to the ocean. It also raises your excitement even more when you get there and breathe in the ocean air with stunning surroundings.
Highlights
Each year Pine Cliffs Resort celebrates its anniversary and organises a massive Summer Gala with some of the most famous musicians of the world to perform on like Ne-Yo, Lionel Richie, Kool and The Gang and Leona Lewis, followed by an amazing fine Gala Dinner. A night, you certainly won't forget.
My Summary & Verdict
In summary, my only regret is that I didn't stay longer! I had a truly amazing stay at Pine Cliffs Resort and couldn't recommend it enough. The huge spa menu features treatments from around the world and the Serenity Spa area is so relaxing, making this the perfect place for a luxury spa holiday.
How to Book
To request a quote or for more information visit our Pine Cliffs Resort page.
Talk to one of our Travel Specialists on 0203 397 8891 or contact us here to discuss tailor-making your perfect healthy holiday.
Fact Box
Best time of the year to go: May, June, September, October
Months to book in advance for:
No. of Rooms: 217
Check-in/check-out: 5am/10am 
Wi-Fi: Yes
Children: Yes
Reception/Room Service: Yes
Alcohol: Yes
Nearest Airport: Faro Airport
Airport transfer time: 30 Minutes
Address: Pinhal do Concelho, Apartado 887 8200 912, Albufeira, Portugal