Samantha's Review of Absolute Sanctuary, Thailand
31 August 2018

31 August 2018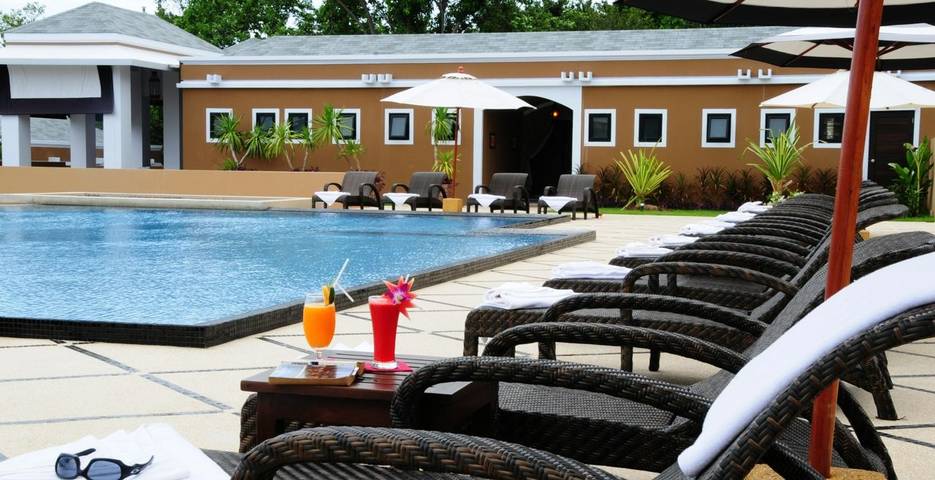 What is Absolute Sanctuary and who's it for?
Celebrating 10 years in 2018, Absolute Sanctuary is a Moroccan inspired boutique retreat in Koh Samui. The hotel is also part of leading health & lifestyle brand, Absolute You, which includes a training academy and from which they draw their expertise in fitness and nutrition. Previously well-known for their detox and yoga programmes, they have successfully evolved their offerings and now also offer an excellent range of fitness, de-stress, weight loss (voted the best value by Conde Nast Spa Traveller UK) and the only dedicated Pilates Reformer bootcamp in Asia Pacific.

This retreat attracts men and women of all ages and backgrounds, I met several guests during my short stay from Britain, Australia, Europe, Singapore, Hong Kong and as far away as Canada. Some were first-time retreaters looking to dip their toes in, and others burnt out executives in need of serious respite.


Getting There
Absolute Sanctuary is on the north eastern side of Koh Samui, an easy 5-minute drive from international airport, on arrival you will be met by your driver with a refreshing towel and cool drinking water. Look for the distinctive pink Thai shirts and friendly smiles. Transfers can also be arranged from nearby hotels or ferry terminals if you wish to explore more of the nearby islands or Samui beforehand.


The Hotel & Accommodation
This boutique Moroccan inspired hotel has just 38 rooms, with three room categories (Superior, Deluxe and Suites to suit your budget and comfort level). The property also features a compact well-equipped gym, 2 yoga studios, a dedicated spa with indoor and outdoor treatment areas, detox center, herbal steam room, FAR infrared sauna, Pilates Reformer Studio with 9 machines, library and a 20m x 10m infinity edge swimming pool.
Guests of Health and Fitness Travel receive a complimentary upgrade to a Sanctuary Deluxe room (subject to availability).


The Spa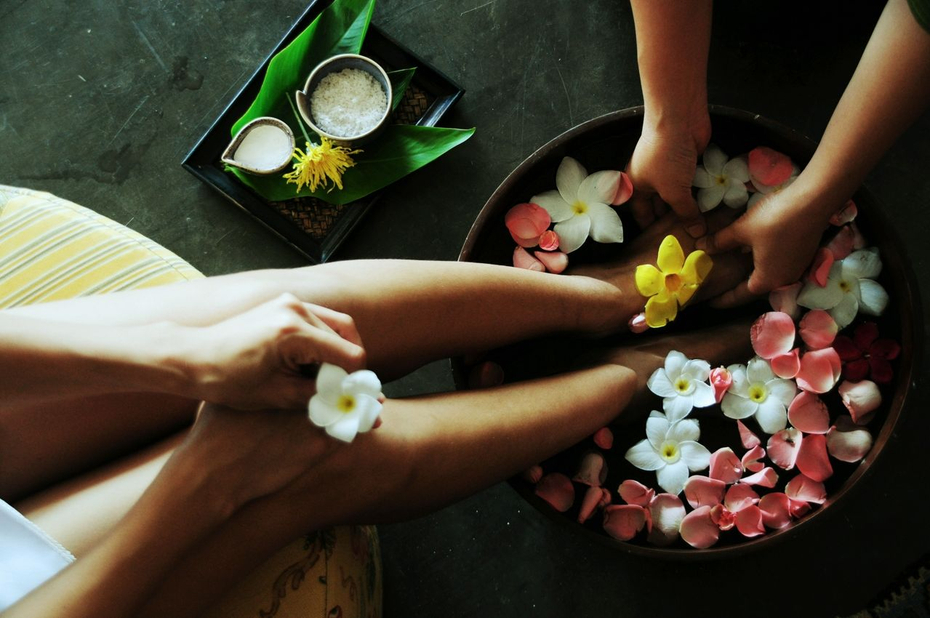 The Sanctuary spa offers both indoor and outdoor treatment areas where you can release the tension from your muscles post work-out or simply relax with a luxurious Absolute rejuvenation massage. There is also the option to pamper yourself with a deep cleansing facial or body scrub.
Also, there is the infra-red sauna and the detox spa center that has dedicated modern colon hydrotherapy rooms as this hotel is still popular with those looking for a detox holiday.


The Fitness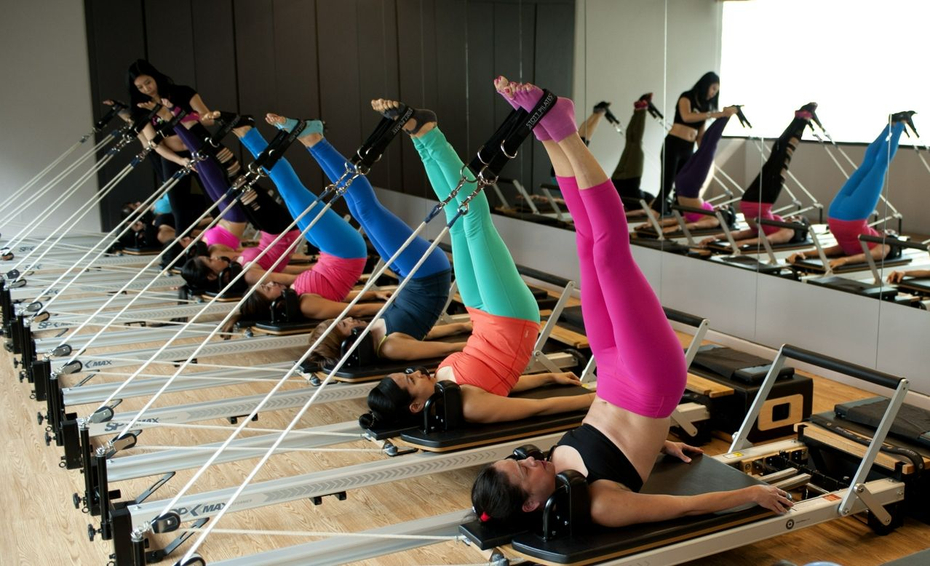 Absolute Sanctuary is ideal for guests seeking a fitness getaway, they have vastly improved their fitness programmes in the past few years under the guidance of experienced of head trainer Marco, and Pilates Instructor and PT Nom. Guests can go along to improve and challenge their fitness levels or to kick-start a fitness regime. Marco also welcomes guests looking to rehabilitate after injuries due to any disabilities or physical limitations and those who have lost their confidence in their body or are not sure where to begin.
The team can offer a wide variety of both indoor and outdoor personalised and group fitness sessions such as cardiovascular workouts, sunrise walks, aqua power classes, weight training sessions, beach bootcamp and Muay Thai kick boxing lessons. Additionally, they offer resistance and cardio training that can be balanced with daily yoga classes to include Ashtanga, Hot Flow and Yin yoga.


Food/ Restaurants
The Love Kitchen showcases a blend of locally produced and imported ingredients, created to challenge your perception of healthy eating. All meals are made with the best organic and natural ingredients, packed with superfoods and nutritionally dense, whilst being low in calories and have no chemical additives, refined sugar or trans-fat.
The pool juice bar serves a wide selection of tropical juices, smoothies and blends each day. Glass-bottled water is complimentary in all rooms and during meals, don't forget to pack your favourite water bottle for during classes.
Tip: Portion sizes vary from dish to dish so please ask the staff if you are unsure and you can always take any leftovers for later if you like.


The Wellness Programmes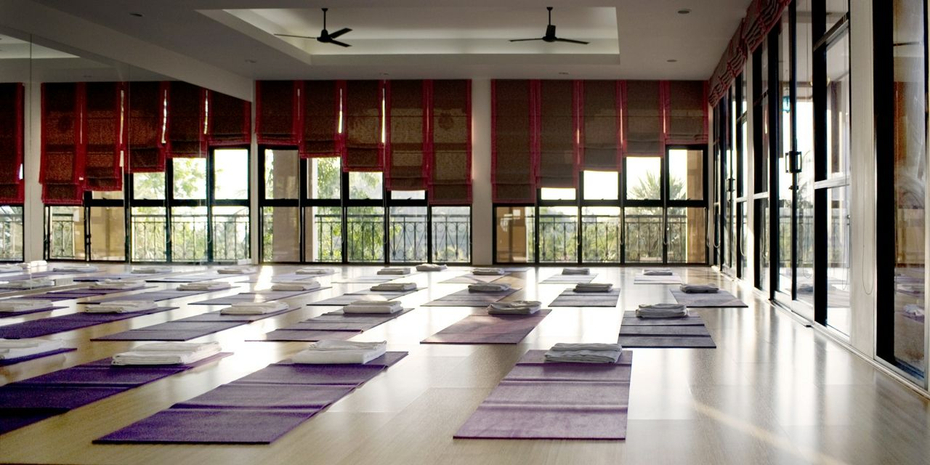 There is something for every type of wellness traveller at Absolute Sanctuary, there were many guests taking advantage of the affordable rates and opting for longer stays to maximise the impact of their retreat, and many taking part in the 30, 60 and even 90-day Lifestyle Change programmes.
The Staff
English skills vary however they do have an in-house language program and all team members offer a smile and if needs be you can be directed to another member of staff, a manager or one of the many International staff members. Asking for what you want is encouraged, and the team will do all they can do to accommodate. Sometimes you might feel they do not understand, please gently persist as they really do want to help.


The Scenery & Surroundings
Absolute Sanctuary is located in a quiet but residential area of Samui, and the ocean can be seen from the second-floor Deluxe rooms otherwise all other room types offer tranquil views of the infinity pool where you can watch the clouds roll over or on clear days relax under a bright blue sky. Also, located nearby are popular beaches Chaweng & Cheong Mon where a regular shuttle bus service runs from the resort to the beaches. There is also a shuttle twice a week to the local Fisherman Walking Village, perfect for picking up souvenirs to take home.


Highlights
I really enjoyed my fitness sessions with Marco, he is an out of the box trainer and will push you outside of your comfort zone while tailoring your sessions to you.
I also highly recommend at least one Reiki session with Reiki Master Ronan, I left feeling super relaxed and his feedback was spot on.


My Summary & Verdict
Absolute Sanctuary is a great value healthy holiday option, they have a variety of programmes and while there is opportunity for improvement in terms of service efficiency and the English skills of the staff they have a solid offering and warm hospitality. Whether you're looking for a fitness holiday, detox, de-stressing spa holiday, weight loss or yoga holiday - Absolute Sanctuary in Thailand has something for everyone. And if you are looking for an affordable Lifestyle Change programme, you can't go past this retreat.


How to Book
To request a quote or for more information visit our Absolute Sanctuary page here.
Talk to one of our Travel Specialists on 0203 397 8891 or contact us here to discuss tailor-making your perfect wellness holiday.

Fact Box
Best time of the year to go: January – April, August – September
Months to book in advance for: December and January
No. of Rooms: 38
Check-in/check-out: 2pm / 12pm
Wi-Fi: Yes – acceptable throughout the entire hotel
Children: 12 years and over accepted in resort
Reception/Room Service:
Alcohol: No
Nearest Airport: Koh Samui
Airport transfer time: 5 minutes
Address: 88 Moo 5 Bophut, Koh Samui, Suratthani 84320, Thailand.