Samantha's Review of Gwinganna Lifestyle Retreat
16 October 2014

16 October 2014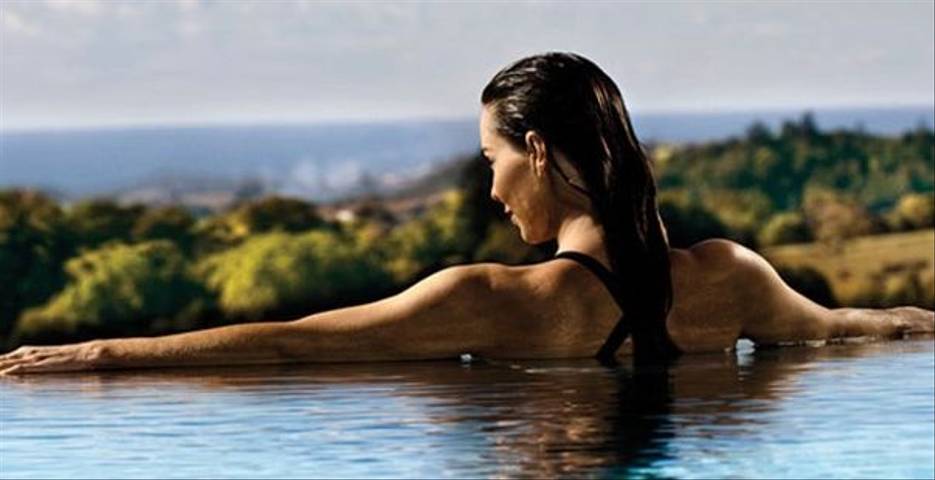 Hitting the reset button with a short healthy break in Queensland at Gwinganna Lifestyle Retreat…
With a constant busy schedule and long hours I found myself in need of a short healthy break. So I booked in for a much needed 2 night wellness weekend escape at Gwinganna Lifestyle Retreat, where I could unwind and focus on my well-being. 


What is Gwinaganna Lifestyle Retreat?
Australia's only eco certified health retreat, Gwinganna has won numerous awards and is located just 30 minutes from Gold Coast airport. The goal of the retreat is to provide stress relief, lifestyle and health education rolled into one blissful learning holiday. Stays from 3 – 7 days are available or you are welcome to combine multiple programs to extend your retreat.


The Property
Located on 200 hectares, the wellness retreat is spread across the property with accommodation for up to 64 guests, and various room categories each with their own charisma. For solo travellers, the heritage suite rooms offer space to relax and mingle with other guests in the shared lounge area and the orchard suites are best for couples, book one with a balcony to enjoy the beautiful sunset views. If you feel like a special treat or you are celebrating a special occasion then make sure you book a villa with luxuries including private steam room or heated plunge pool.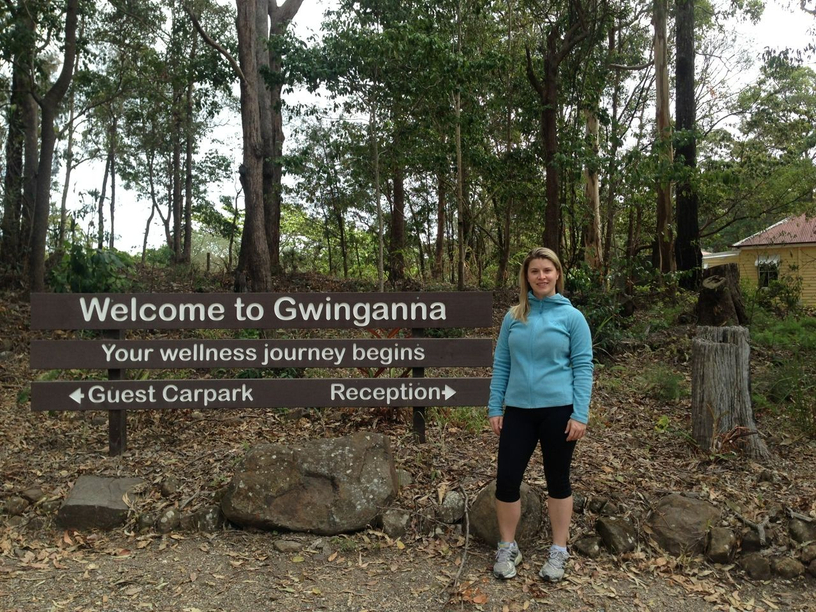 Travel Specialist Samantha by the Gwinganna internal entrance


First Impressions
The property is located amongst the beautiful Gold Coast Hinterland, at the top of an ultra-long and steep driveway, a metaphor for escaping the daily grind. Elevated with views of the sea, it is quintessentially Australian with wallabies and kookaburras abundant and the blue sky and sunshine adding to a total sense of relaxation.


Health and Fitness Activities
The day commences just before sunrise with Qi gong, and the opportunity to start your day with good intention and mindfulness. Followed by two hikes around the property of varying intensities or a third option to join the team in the gym for a functional training class, such as weight training.
From the end of breakfast at 9 until lunch at 1pm the day splits into two options Ying, feminine more relaxing such as stretch class or dance classes (where much laughter is enjoyed and the focus is joy and self-awareness) or Yang, masculine or the more active option (boxing, spin, TRX, bosu training) and you can select a path or mix it up dependant on what you feel up to taking part in..
The majority of classes are held in the open wooden Pavilion or 'Hanger' aptly named this is a converted helicopter hanger, there is a cycle studio and full equipped gym with a range of free weights, weights and kinesis machines, running and cross-trainers and a Pilates reformer machine, most of which can be accessed for your own workout or some of the speciality equipment with a Personal Trainer for some one on one training. And an outdoor TRX station where you can enjoy your workout and some Vitamin D on sunny days, making it the perfect destination for a fitness break.  After lunch the classes end and relaxation or 'Dreamtime' commences but you are welcome to take a walk on one of the many tracks, hit the gym or swim laps if you still have energy to burn.


The Spa
From 2pm to 7pm guests take part in "Dreamtime' this is the opportunity to recuperate and head to the Spa Sanctuary and experience a plethora of treatments, from signature treatments to traditional western and eastern. The spa boasts 33 treatment rooms and has been built around beautiful old gum tress, in harmony with nature.
Treatments are selected on arrival, and any additional requests must be received before 11:30 the day prior, a top tip is to book a treatment for the day of arrival when you make your reservation.
I enjoyed a Hawaiian Bodywork treatment, from an excellent therapist Paie which involves a Lomi Lomi massage music, flowing relaxation and left me feeling incredibly relaxed.There is also a Steam room and 'Whisper Room' for meditation post your treatment or have a cup of herbal tea and relax.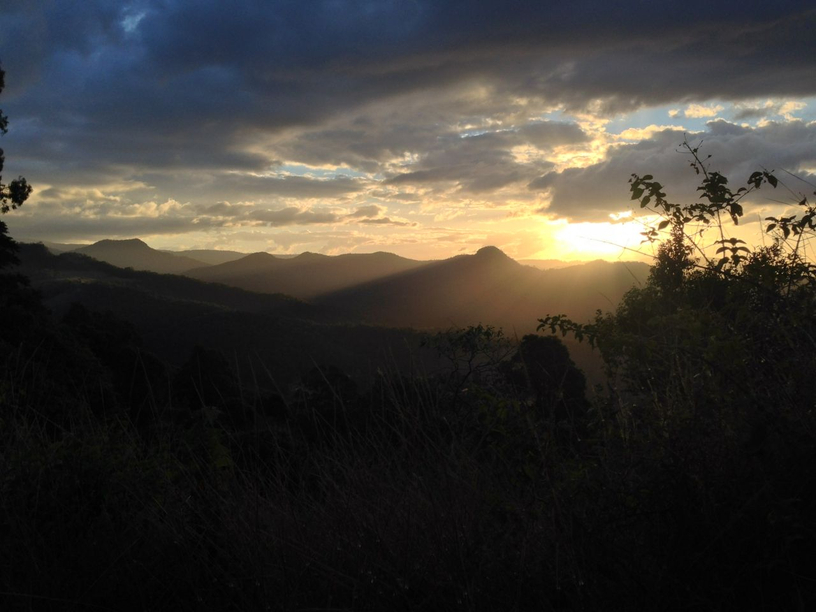 The stunning view from the sunset track, one of the sixteen bushwalking tracks at Gwinganna


The Food
Nutritious organic cuisine is expertly prepared by the on-site team in the kitchen each day and generally all guests eat together at set times though breakfast starts a little earlier for anyone who didn't want to take up the morning activities. Starting the day with a buffet including a variety of gluten free muesli options, fresh fruit yogurt and a hot option of poached eggs, spinach and tomato one morning and an omelette the next. Lunch and dinner includes options such as san choy bau, fresh calamari and roasted lamb and many sides accompany each meal so you certainly don't get hungry, there is even something for dessert on the weekend program.
The team grow lots of the food right on the property, and also have their own bee hives providing lots of delicious fresh honey. For morning and afternoon tea we enjoy guilt free date slices and tasty banana and almond smoothies.
On the weekend program you can still enjoy tea and coffee up until morning tea and even a standard glass of organic red or white wine with dinner if you choose, but only the one.


The Scenery & Surrounds
The property is surrounded by luscious rainforest and rugged hinterland, offering spectacular views and great for walking no matter your level of fitness (there are many tracks right from the property to explore and make the most of the stunning scenery). There are unfortunately some rather large power lines running across the property but with views right out to the ocean you'll hardly even notice they are there. Guests are discouraged from leaving the property during the retreat so if you want to explore the area further be sure to book some time before or after into your itinerary.


The Staff
The team at Gwinganna work like a well-oiled machine and they are supported by a team of hardworking volunteers to ensure the retreat runs smoothly and that every guest has the same experience.


The Highlights
Qi Gong while watching the sunrise is worth rising for - make sure to experience it.
If your schedule allows, find some time to just stop and soak all the relaxation in during Dreamtime. Read a book, have a nap or simply just take some time to observe the beauty of nature.
A very special range of Equine therapies are available at Gwinganna and who participated in these activities raved about how fantastic they were, make sure to book in advance for these as they are often completely booked before the retreat even begins.


Notes and Recommendations
Solo travellers are encouraged at Gwinganna so that guests can focus on their well-being and on the first evening guests are seated together and all guests also wear name tags and are encouraged to mingle over meals.
Guests are not permitted to leave the property during the retreat, use of mobile phones is limited to rooms or a designated area on the grounds, and use of laptops is discouraged. There are also no TV's and it is strictly no smoking, so if you were thinking of giving up this could be an excellent place opportunity to do so.
Ages of guests varies from 16 up and there were many solo travellers including many men. Casual dress code is encouraged and you are welcome to come to dinner directly from the spa.


A Typical Day



06:15 Qi Gong
06:45 Gentle & Moderate Walks
07:30 Breakfast begins
09:30 Ying and Yang activities commence 
11:00 Morning tea
11:30 Seminar 'Pillars of Wellness'
13:00 Lunch
14:00 – 19:00 Dreamtime
16:00 Afternoon tea
18:10 Relaxation class
19:00 Dinner



My Summary
If you want a healthy holiday where there is no temptation and a defined program to follow, Gwinganna will provide you the time to switch off and the opportunity to join likeminded individuals to reboot your system.
For more information view: Gwinganna Lifestyle Retreat
Talk to one of our Travel Specialists on 0203 397 8891 or contact us here to discuss tailor-making your perfect wellness holiday.