Spa Holidays and Breaks for April 2014
11 March 2014

11 March 2014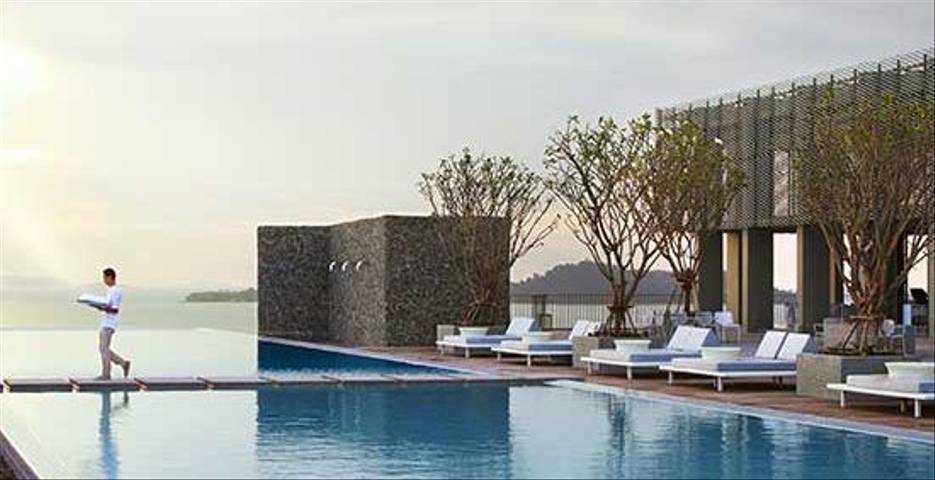 With Easter on the horizon, it is so easy to spend the month scoffing on chocolate eggs and hot cross buns. Do something different this year and feel guilt free by taking a revitalising
spa holiday
or
luxury spa break
. You certainly will not feel like an 'April Fool' when you jet off to one of our stunning healthy holidays, specifically handpicked for their excellent treatments and luxury facilities. From the mountains of Italy to the beaches of Portugal our selection has a wealth of treatments for everyone to enjoy. Book a wellness holiday in April and you could be enjoying a revitalising underwater massage in sunny Cyprus or relax with a cellulite draining massage in the gorgeous French countryside. Our 5 selections will surely inspire you to take the plunge to spoil yourself with a lavish spa holiday this April.
Escape into the mountains of Italy and re-balance your body on our luxury spa break that is perfect for re-energising. Let the professional staff of Lefay take care of you with an initial examination that will determine your energy levels and your individualised treatments. Soak in an energy hydro-aromatherapy session, relax with a personalised body massage and unwind in the salt-water pool. Re-balance yourself with Tai Chi, yoga and ancient qi gong classes that will balance your mind as well as your body. With a view of the beautiful Lake Garda combined with a springtime sunset, this healthy break will uplift you.

More information: View Lefay Resort & Spa Lago di Garda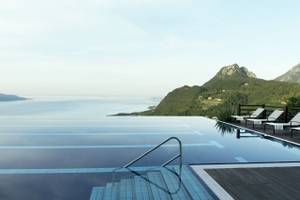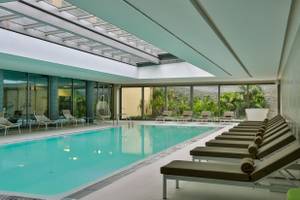 On a beautiful ocean landscape lies Epic Sana Algarve where you can lose your cares and worries and take advantage of the many holistic treatments and therapies that are natural and organic when possible. Give your body some TLC with Shiatsu, Kaori and relaxing sayanna massages aimed at relieving stress and tension and easing the mind. The perfect singles holiday for springtime, you can also enjoy all the spa facilities in the Sayanna Wellness Centre, with an indoor swimming pool and sauna that compliment the stunning beach views and traditional Turkish baths to soak in. With a plethora of fitness classes to take part in your body will be revitalised and reenergised.

More information: View EPIC SANA Algarve
Specialising in Ayurvedic therapies, the Galo Resort on the Portuguese isle offers relaxing and detoxifying treatments so you can achieve ultimate relaxation on our Ayurveda spa holiday. Tailored to your specific needs, an Ayurvedic doctor will analyse your pulse and anamneses, which will lead into a diet and lifestyle consultation. You will then receive daily treatments of Ayurvedic massages that seeks to address pain relief, weight loss and sleeplessness. This is supported by revitalising acupunctures, healing yoga sessions and spiritualistic meditation classes. With daily Ayurvedic meals prepared for you and cooking classes, there is something for everyone on our healthy holiday.


More information: View Galo Resort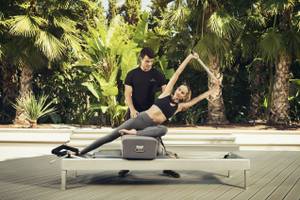 Instead of feeling bad after you've had an Easter egg too many, take the opportunity to boost your fitness and restore your health at SHA's Mediterranean wellness paradise. Our weight loss holidays give you the chance to receive expert advice with medical consultations, health examinations and personalised nutrition plans created upon arrival. Take part in energetic outdoor workouts, personal training and cryotherapy sessions where your fat will be burned and your body will be refreshed and re-sculpted; it's the perfect detox break to rejuvenate. Detoxifying massages, personalised aquatic therapy sessions and relaxing facial treatments are all aimed to improve your overall health and beauty.


More information: View SHA Wellness Clinic
Surround yourself with positivity energy and tranquillity with our healing holiday at the serene Ayii Anargyri in Cyprus. This wellness retreat is famous for it's health-restoring waters and their mineral rich springs. The sulphur pools and baths are available to soak in as part of the seven-day programme that aims to leave you revitalised and rejuvenated. Out of the water, you can receive personalised massages and soothing mud therapies. In-between the indulgent therapies you can work out on the ground floor of the Ayi Anargyri with fitness experts on hand to help you achieve your health and fitness goals.


More information: View Ayi Anargyri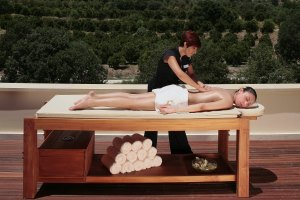 Talk to one of our Travel Specialists on 0203 3978891 or contact us
here
to discuss tailor-making your perfect spa holiday