The Best Eco-Friendly Honeymoon Destinations
23 February 2015

23 February 2015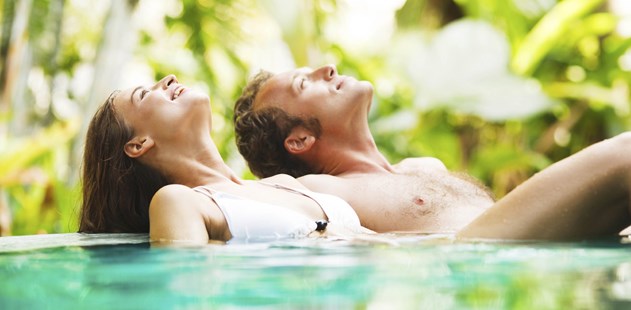 Begin married life in health and wellness whilst making a positive impact on the environment, with our best eco-friendly honeymoon destinations for healthy, green conscious couples. With a choice of luxury wellness retreats, proud of their eco-design and green-friendly awards, travel abroad happy in the knowledge that our hand-select wellness retreats actively support sustainable tourism.
From romantic cycling tours in Thailand to nutritious organic cuisine grown on-site in New Zealand and natural therapeutic spa remedies in Sri Lanka, return home from these eco-friendly healthy honeymoons, feeling more connected to your loved one, and to nature.
Enhance wellness with Tai Chi at Lefay Lago di Garda

Situated on the shores of magical Lake Garda, this eco-friendly honeymoon destination values the connection between personal and environmental wellness. From the heat insulation and local natural materials used in the eco-designed architecture, to the use of renewable alternative energies, Lefay actively promotes eco-sustainability. Safe in this eco-friendly knowledge, begin your wellness honeymoon boosting your health and fitness with one of our exclusive Fusion Fitness holidays. Personalise your honeymoon to suit both of your wellness needs with a variety of activities, including total body sculpt, yoga and Tai Qi. Ideal for a fitness honeymoon, after setting your hearts racing, unwind side-by-side with a relaxing luxury spa massage.
More information: View Lefay Resort & Spa Lago di Garda
New Zealand: Aro Ha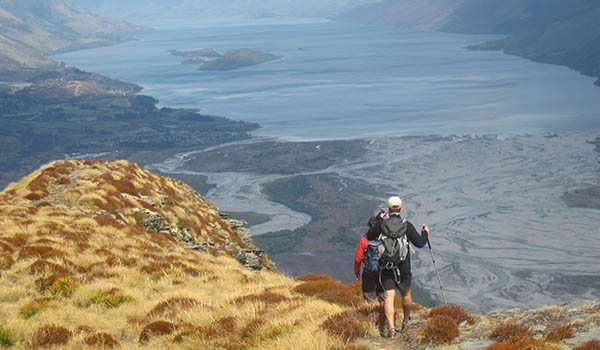 Enjoy alpine hikes together at Aro Ha

Encircled by New Zealand's stunning Southern Alps, luxury wellness retreat Aro Ha fuses eco-friendly accommodation with self-sufficient cuisine, using locally produced organic ingredients from their onsite garden. The perfect eco-friendly honeymoon destination for one of our adventure and wellness honeymoons, enhance the connection between yourself, your newlywed and the environment around you with sub-alpine hiking and kayaking across the lake to the natural bird sanctuary of Pigeon Island. Complement TRX, yoga and meditation sessions with daily therapeutic spa massages and unlimited use of the water therapy suites, to ensure you both begin married life in optimal wellness at this breath-taking eco-friendly honeymoon destination.
More information: View Aro Ha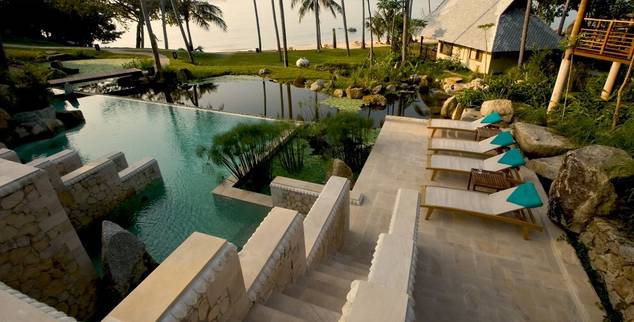 Relax in beautiful surroundings at Kamalaya

Escape to this luxury holistic and eco-friendly honeymoon destination in Thailand, surrounded by pristine tropical gardens. This green retreat offers a range of healthy local and global cuisine, using only the freshest ingredients, so you can have a uilt-free meal nestled among the lotus ponds. Get closer to nature with a snorkelling and cycling, and temple and culture tour visits to learn more about local wildlife and culture. The perfect eco-friendly health retreat for a luxury spa honeymoon, relax after months of pre-wedding stress with sunrise yoga, sunset mediation and holistic spa treatments, from a traditional Chinese massage to an Ayurvedic facial.
More information: View Kamalaya
Sri Lanka: Santani Wellness Resort & Spa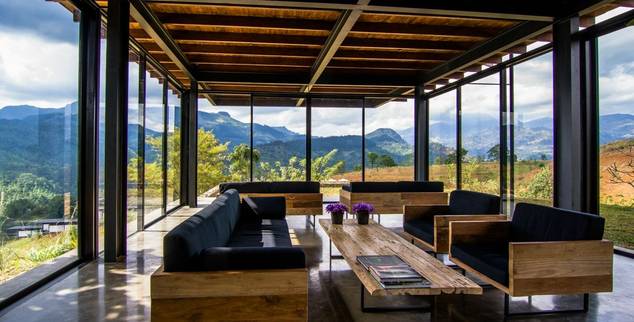 Spot local wildlife with the panoramic views at Santani

Working with environmental and wildlife professionals to restore the region to its natural splendour, the surrounding ecosystem of the eco-friendly Santani Wellness Resort & Spa in Sri Lanka, is happily once more home to a diverse range of indigenous fauna, flora, wildlife, and birdlife. The perfect eco-friendly honeymoon destination for one of our ultimate luxury wellness honeymoons, newlyweds will love indulging with unlimited spa treatments using natural ingredients and treatment rooms with terraces that look out over paddy fields. Explore your natural surroundings together on this healthy honeymoon with jungle boot camps, wildlife safaris and river swimming.
More information: View Santani Wellness Resort & Spa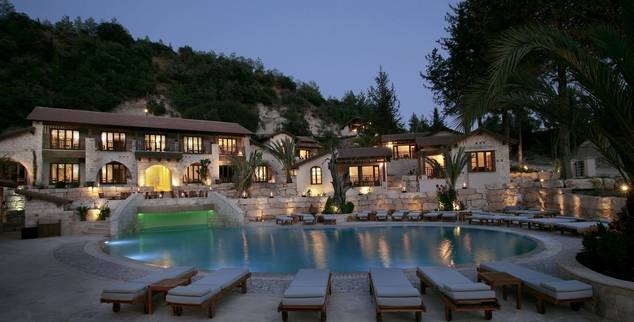 Enjoy a romantic poolside dinner at Ayii Anargyri

Make a healthy getaway to luxurious wellness haven in western Cyprus where this eco-friendly honeymoon destination boasts a natural healing spa and a calm and serene atmosphere for your post-wedding celebration. The spa uses natural spring water channelled into three treatment pools for kinesiotherapy, rheumatology and phlevology in the sulphur spring pools so you can fully pamper and rejuvenate. Relish in the different activities you and your loved one can enjoy, from tennis to windsurfing at this fantastic eco-friendly destination for one of our activity honeymoons. Take advantage of complimentary group fitness classes, including yoga and aerobics, to improve your fitness levels and leave you both feeling ready to begin your new life together.
More information: View Ayii Anargyri


Talk to one of our Travel Specialists on 0203 397 8891 or contact us here to discuss tailor-making your perfect eco-friendly healthy honeymoon.