The Best Retreats for Holistic Stress Management
13 February 2017

13 February 2017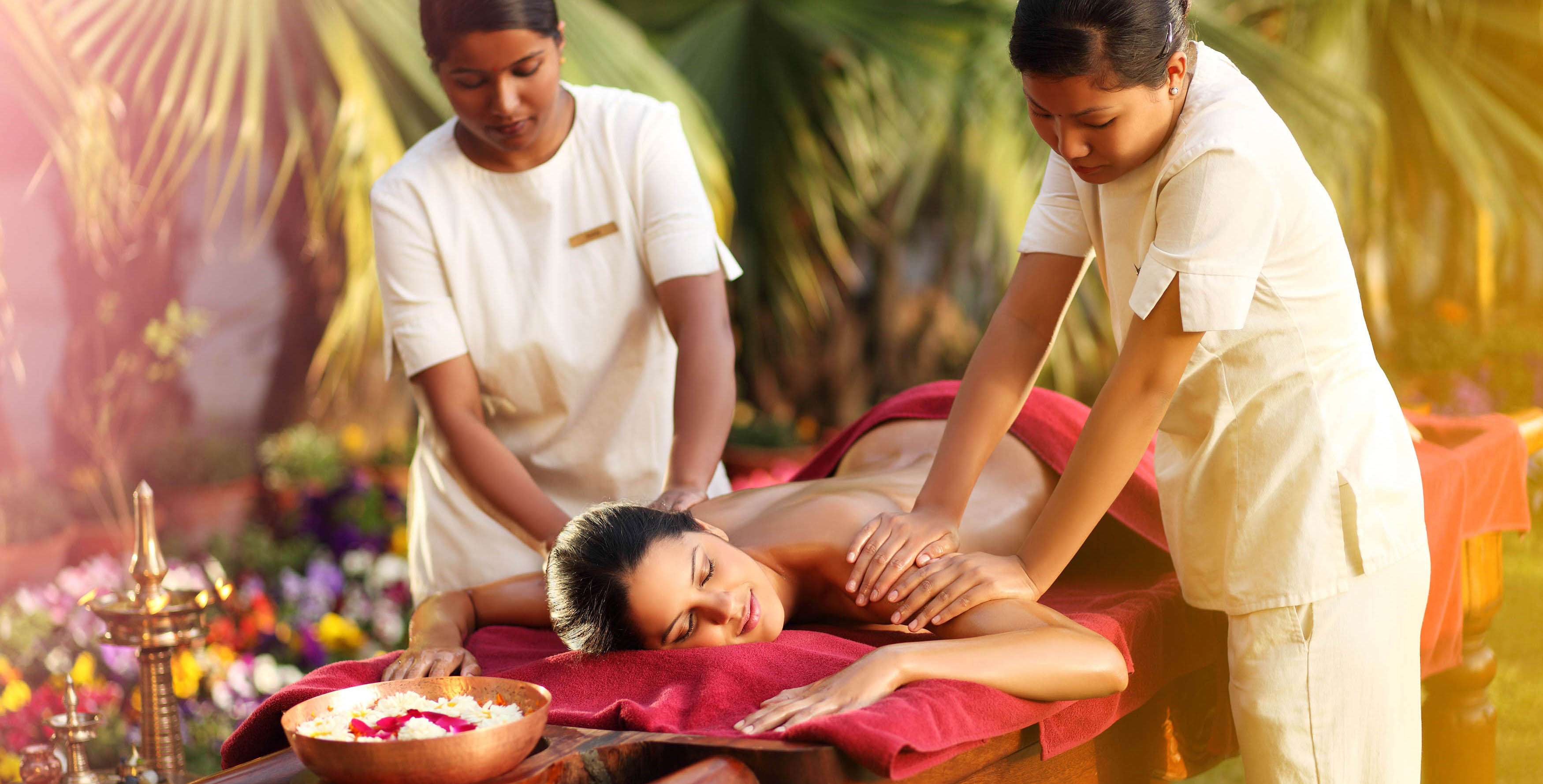 Stress is not necessarily a bad thing.  After all, it's because of this distinctive ability to feel stress that our species have survived for billions of years. It triggers our 'fight or flight' response whenever we're under attack or in the brink of danger, keeping us safe from potential threats. However, when left unchecked, stress becomes overwhelming – leading to a host of mental and physical problems that may consequently be detrimental to our health.
Modern life has kept us so busy that many of us don't even realise how stressed we are. We might not be able to eliminate stress completely, but there's always a way to improve your ability to handle it. The best among the many is by embarking on a holistic stress management retreat, providing you the most coherent venue to take a break, unwind and heal. Set off to idyllic destinations like India, Oman or St Lucia and embrace the chance to learn how to beat stress once and for all.


Experience Ayurvedic treatments and meditation at Ananda


Learn how to deal with stress on a holistic stress management yoga retreat in India. Not only will the calming atmosphere of Ananda soothe your senses, but the stunning Himalayas scenery will visually calm your entire body from the moment you arrive. Recharge your batteries through a wide choice of treatments, all designed to promote well-being in a gentle way. With ongoing consultations from doctors and spa professionals, opt for the most beneficial treatments for you and benefit from various styles of yoga to return home feeling energised, relaxed and inspired to continue these rituals in your everyday life.

More information: View Ananda in the Himalayas


Experience Ayurvedic treatments and meditation at Kamalaya
 
Leave your woes at home and set off on an anti-stress Ayurveda spa break to free your mind from the strains of your routines. From traditional Thai massages and Acupuncture to private yoga or meditation, there are plenty of holistic well-being treatments available to choose from in this stress management retreat. Surround yourself with ancient healing traditions in the luxury spa where over 70 therapies are on offer, and relax with gentle and natural forms of therapy like Ayurveda treatments. Heighten your cultural awareness with a visit to a monk's cave or participate in Oolong tea sharing to restore your vitality.

More information: View Kamalaya


Enjoy yoga and spa treatments at Epic Sana
 
Embrace Epic Sana's wellness approach in this holistic stress management retreat on your tailor made de-stress yoga and spa holiday to rid yourself from stresses and enhance your health at the same time. Unwind with a variety of treatments and activities including Shiatsu massages, meditation or nature walks. With individual wellness check-ins, you can relax knowing you are being cared for by health experts who can steer you in the right direction of treatments that would be most beneficial. Return home with restored levels of energy and renewed enthusiasm for life knowing you have gained control over your stress.

More information: Epic Sana


De-stress with fitness and spa treatments at The BodyHoliday

The BodyHoliday is the go-to luxury destination to embrace holistic stress management at its best. Set off on the right foot with a lifestyle and nutrition consultation to pin point your triggers of stress. With an extensive list of stress reducing activities to choose from, you won't be short of choice. Opt for fitness activities and exercise to de-stress or if you're looking to replenish health levels in a more relaxed way, enjoy holistic treatments like aromatherapy massages or craniosacral therapy. Unwind further in the award-winning spa and embrace a spa and sport holiday and their holistic approaches to well-being and health.

More information: View The BodyHoliday


Have a relaxing time at Zighy Bay

Journey to Oman on a de-stress retreat to the award-winning retreat, Zighy Bay and recharge your batteries in ultimate luxury. Enjoy a selection of holistic stress management practices like yoga, and Pilates and feel your tension float away. These activities will stimulate your energy flow, awakening your senses and putting you in touch with your spirituality. Mentally relax with an Indian head massage and choose wellness treatments from the luxury spa to fully embrace a spiritual and holistic health retreat whilst optimising your time away. You will return home rejuvenated, replenished and rebooted with new levels of energy and zero levels of stress.

More information: View Zighy Bay
Talk to one of our Travel Specialists on 0203 397 8891 or contact us here to discuss tailor-making your perfect de-stress holiday