The World's Best Active Holidays for Single Travellers
10 September 2015

10 September 2015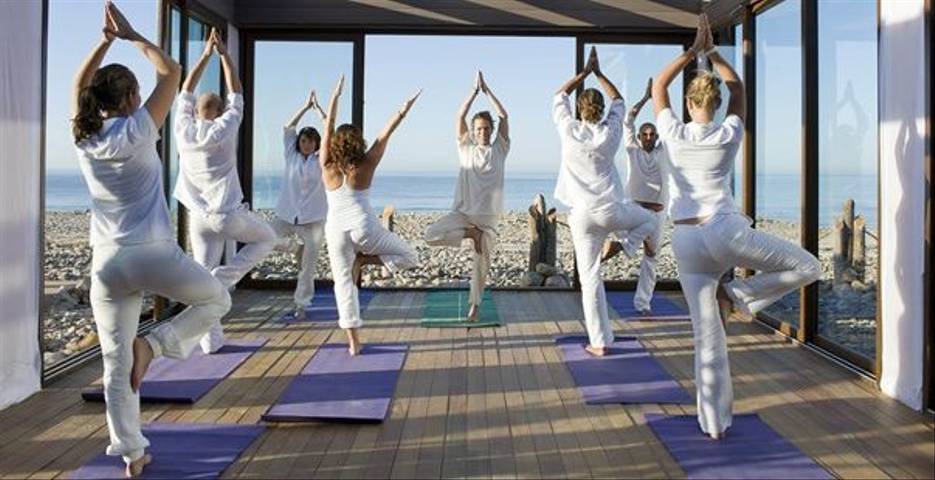 Don't let the fear of travelling solo stop you from having one of the most exhilarating experiences of a lifetime. On an active singles holiday you'll never be short of things to do and there are endless opportunities to meet like-minded solo travellers. From surfing world-class waves on Morocco's infamous Agadir coastline, to acing your tennis skills in Thailand, activity holidays offer great ice breakers for single travellers. Whether you want to enhance your well-being with yoga or kick up the pace with bootcamp workouts, take the plunge with active holidays to suit every single traveller's interest.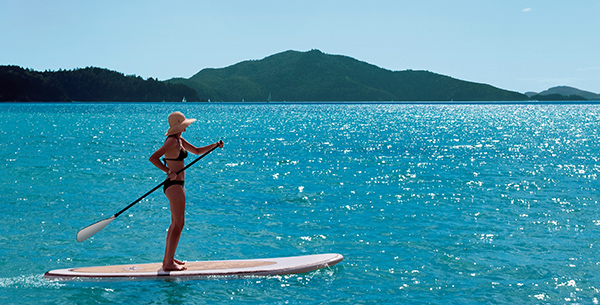 Explore the Mediterranean at Amatara

Explore the azure waters of Phuket coastline on an active holiday which focuses on the benefits of SUP and yoga on both body and mind. Learn first-hand the benefits of stand-up paddle boarding (SUP) with its low impact, low stress and incredibly toning effects on the body. An ideal destination for a group retreat, spend your days soaking up the sunshine during private SUP sessions, before exploring hidden coves with other single travellers.  Enhance your well-being on this singles holiday alongside other solos with group classes in yoga and meditation, before relaxing with luxurious spa treatments..


More information: View Amatara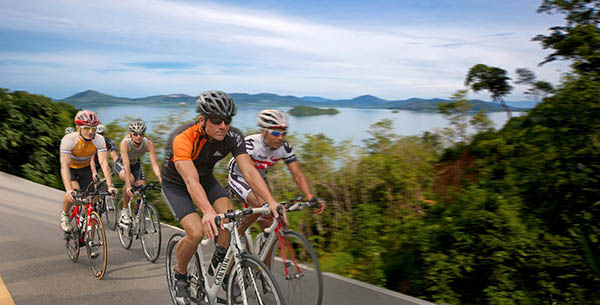 Cycle, swim and run at Thanyapura

Set within the beautiful surroundings of Thailand's Phuket island, this active holiday welcomes triathletes of all abilities. With expert coaching in swimming, cycling and running, develop your technique during private training sessions and beat your personal best. An ideal cycling holiday for biking enthusiasts, benefit from the use of video analysis, together with strength and conditioning training. Enjoy group training sessions that will allow you to meet fellow dedicated triathletes, before soothing tired muscles with a rejuvenating sports massage. Further enhance well-being with classes in yoga and Pilates, to strengthen and decrease the chance of injury.


More information: View Thanyapura Triathlon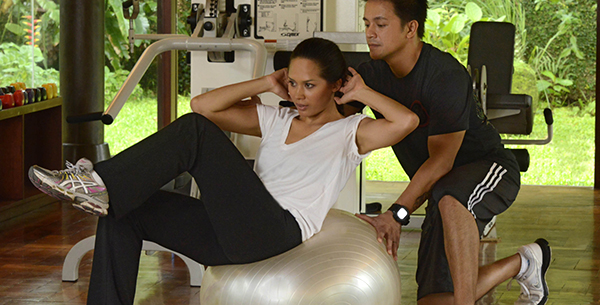 Reach your goals with personal training at The Farm

Give a healthy boost to your fitness on an active holiday at this luxury wellness retreat, set at the base of Mount Malarayat in the Philippines. An ideal singles holiday from our range of Fusion Fitness Holidays The Farm is built around a 250 year old mango tree and is surrounded by coconut palms. Kick-start your day with an Insanity workout followed by a power walk through verdant forests and jungle. After a lunch of delicious and nutritious raw vegan food, feel energised for an afternoon of group fitness classes; from aqua aerobics to circuit training, followed by a massage under the stars.


More information: View The Farm Fusion Fitness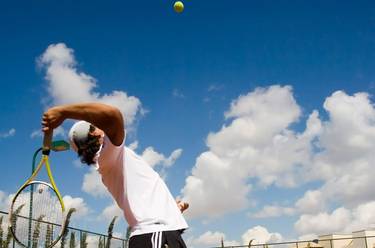 Ace your tennis game at Aphrodite Hills
Located only 15 minutes from Paphos, Cyprus, this five-star sports, leisure and golf resort is idyllic, and a true Mediterranean island experience. It is set within 578 acres of unspoilt and secluded surroundings, with charming architecture inspired by traditional Cypriot village designs. . A dream destination for a singles tennis holiday, the spacious Tennis academy at Aphrodite Hills features 8 floodlit courts, enthusiastic staff and teachers as well as various tennis coaching programmes for guests of every age and level. 

More information: View Aphrodite Hills Tennis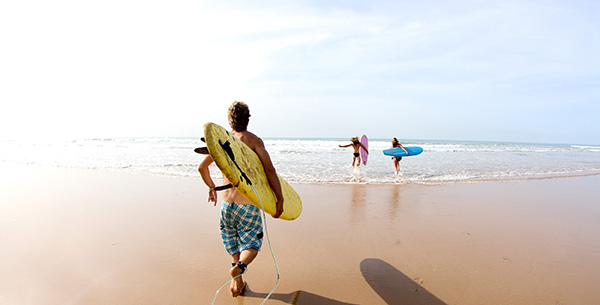 Learn to surf at Paradis Plage

Whisk yourself away on an active holiday that guarantees to uplift your spirits and boost your fitness as you learn to surf on holiday. Welcoming beginners and surfing pros alike, ride Morocco's infamous waves as you reap the rewards of group surfing lessons from expert instructors. Wake with a sunrise group yoga class, ideal for preparing your body and mind for another day on the water. Join in with group classes on and off the water, including SUP, kayaking and beach running. Relax after an active day at the luxurious spa, offering a range of French and Moroccan inspired treatments.

More information: View Paradis Plage Surfing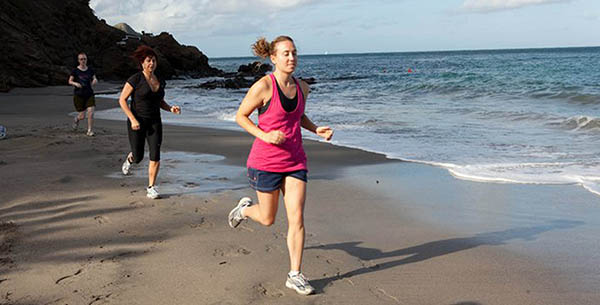 Workout on the beach at The BodyHoliday

Escape to the beautiful Caribbean island of St Lucia and experience the benefits of this life-changing active holiday. A great destination for a singles fitness holiday, start your day with group sunrise yoga, before kicking up the pace with exhilarating classes including BodySpin, Box Fit and beach circuits to boost fitness. Revel in the beauty of your surroundings, both on land and in the water, as you explore with group hiking and mountain biking tours or scuba dive amongst the rich marine life. Socialise in the evenings with other solo travellers at the hosted singles table.

More information: View The BodyHoliday LeSPORT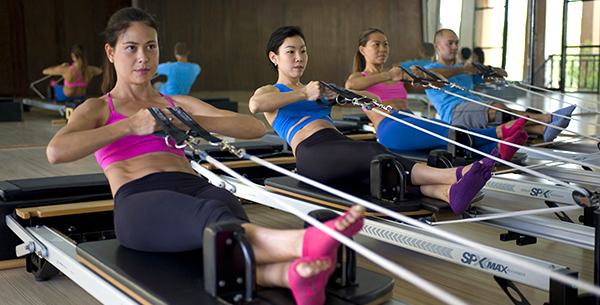 Practise Pilates at Absolute Sanctuary

Whether a Pilates enthusiast or complete beginner, this active holiday is ideal for anyone looking to strengthen and tone. An ideal Pilates Holiday for solo travellers, meet other like-minded singles during group classes on state of art Pilates reformer machines. Further your progress during private sessions which focus on your personal needs, before joining in with complimentary group classes including Thai Boxing and bootcamp workouts. Soothe your body with a back, neck and shoulder massage in the luxury spa or simply lounge by the sun-drenched infinity pool whilst chatting away to other guests.

More information: View Absolute Sanctuary Pilaters Reformer Bootcamp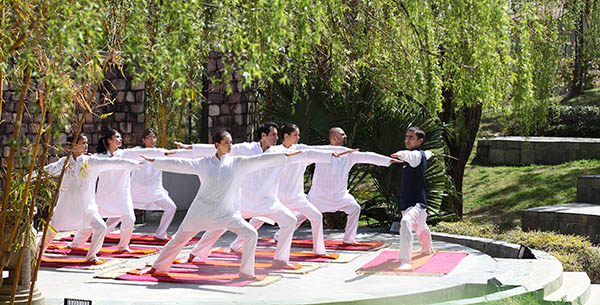 Find balance with yoga at Ananda

Rebalance your mind, body and soul in the spiritual surroundings of Ananda in the Himalayas for an active holiday with a healthy dose of relaxation. Ideal for a singles yoga holiday, revive with this ancient practise through personalised yoga sessions, tailored to your specific needs and requirements. Revel in the calming atmosphere and join other solo travellers at a group meditation class in the beautiful outdoor music pavilion. A great destination for a singles spa holiday, rejuvenate with holistic spa treatments to deliver you into a realm of complete relaxation, with therapies ranging from Reiki to aromatherapy massages.

More information: View Ananda Yoga


Shape up with a beach Bootcamp at Epic Sana

Sheltered in the breath-taking natural surroundings of the Algarve coastline, add a touch of luxury to your bootcamp on this active holiday. A dream destination for a singles bootcamp holiday, following an initial assessment with professional fitness trainers, delve into a fitness programme of daily training sessions with a strong emphasis on nature. Boost your fitness with bootcamp workouts from beach fitness training and wild running, to boxing and kettlebell sessions. Fuel your body during your stay with the healthy cuisine from locally sourced ingredients. 

More information: View Epic Sana 
Talk to one of our Travel Specialists on 0203 397 8891 or contact us here to discuss tailor-making your perfect active singles holiday.