Top 3 Fusion Fitness Trends
15 October 2012

15 October 2012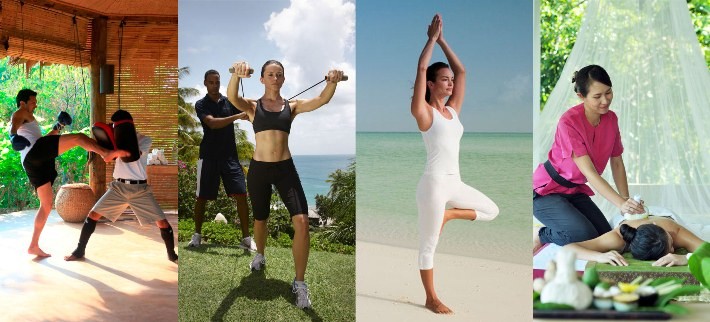 Bored of the same old gym routine? Some people like regularity and familiarity, however for those that don't, you often need some excitement and invention when exercising! The recent trend towards hybrid workouts and fusion classes combines two or more sports or classes to create an even more powerful concept. As you would expect, weird and wonderful creations have emerged, some more successful than others, all aimed at getting you into shape. We give you our 3 top new fusion fitness trends, which are a convenient 45 minutes long, guaranteed to get your heart pumping and put a smile on your face! 


Piloxing
If you didn't figure it out, as the name suggests, Piloxing is an interdisciplinary class, blending elements of both Boxing and Pilates into a high-energy 45 minute long interval session. Originally the brain wave of a Swedish dancer and trainer in America, it has now spread throughout the world, with 1,300 classes running in the US alone. It utilises the punching moves of boxing, throwing hooks, uppercuts and jabs, together with weighted gloves to increase cardiovascular health and develop muscle tone. Legs lifts and shapes from the Pilates side are brought in to work core benefitting both balance and flexibility. Overall, the combination of core Pilates work and testing Boxing cardio makes for a fun and challenging 45 minutes, certain to leave you feeling a little bit tired!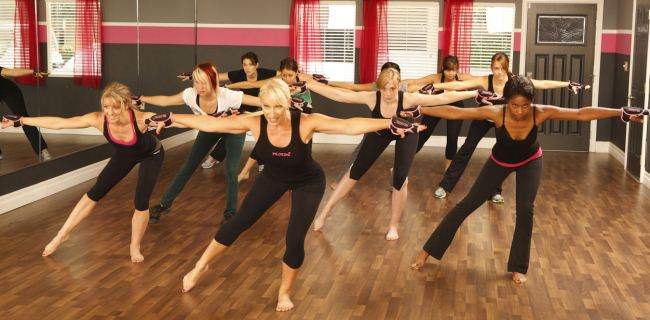 Piloxing class


Surfset Fitness

 
The unpredictable Surfset Fitness class is the closest way of surfing the Hawaiian waves, indoors. By using the RipSurfX, a surfboard set on top of 3 balance pods, you can mimic the instability of a surfboard, giving you a great core workout and improving your concentration. Pulley handles either side of the board simulate paddling and in a similar way to Piloxing, hand weights are used for increased muscle tone in the arms and shoulders. In the intense 45 minute interval class, various surfing moves such as pop ups and duck dives ensure that you'll have a fast-paced and fun workout. Testing cardio, strength training and core work all combine into one package that will fatigue your muscles and clear the mind. Expect to see improved coordination, balance and strength endurance. Overall, the novelty factor of the indoor surfboard keeps you entertained and provides a testing workout enabling you to fully enjoy the journey toward your fitness goals.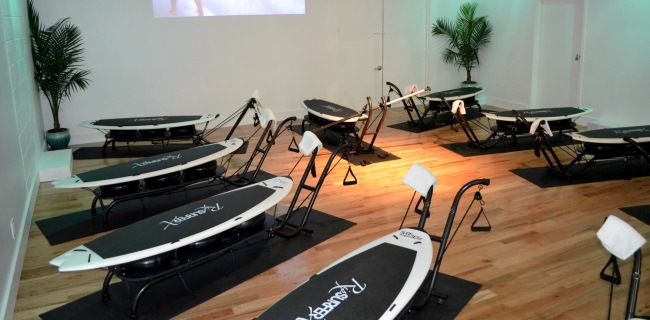 Surfset fitness room


Pound Rockout Workout
Drumming away up to 800 calories in a 45 minute session, Pound! is a fitness class with an edge. Infectious rhythm, weighted drumsticks called RipStix and different tracks with choreographed routines guide you through this weird and wonderful fusion of drumming and Pilates. The creators hype it as giving the euphoric 'workout high' as you drum the weight away. By getting in the zone with rock music, this is perfect for emptying out all your frustrations and truly de-stressing. A combination of squats, jumps and drumming helps you to bounce and sweat your way to a trimmer body. The action of hitting the drum itself, fused with some Pilates elements during less vigorous songs, tests the core and give you a fantastic abdominal workout. Yet again weighted sticks are used, toning the arms through the drumming action. Overall, it is a fantastic idea, truly taking music into the fitness arena, and brings independently boring exercises such as squats into a fun, yet ultimately demanding workout.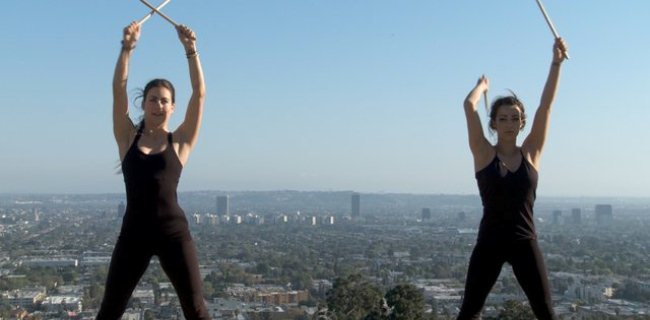 Pound! Rockout Workout

If you like the sound of the benefits of riding the ocean but want to get stuck into the real deal in more appealing surroundings, then we may be able to help. Martinhal Luxury Beach Resort in Portugal offers a fantastic setting to sharpen your windsurfing skills, with qualified instructors to guide you along the way. You'll gain the phenomenal benefits of windsurfing, involving lifting, pulling, stretching and using all parts of your body, all combining to give you an incredible workout. The special thing is, you'll do all of this whilst soaking up the sunshine and breathing in the fresh sea air, so what could be better?
Pilates is often part of new workout class trends such as those above, but in this case the original can never be beaten. The Parrot Cay Yoga and Pilates Retreat allow genuine relaxation and immersion in both the mental and physical elements of Pilates, enabling you to test your core and improve balance, stability and flexibility. Stunning surroundings and sumptuous luxury accommodation will complement the Pilates programme perfectly, delivering a truly memorable and healthy holiday. Best of all this retreat situated on a private island in the Turks and Caicos, is a solo friendly holiday so travelling alone is not a problem.

Talk to one of our Travel Specialists on 0203 397 8891 or contact us here to discuss tailor-making your perfect healthy holiday.