Top 5 Fitness Holidays for the New Year
01 December 2011

01 December 2011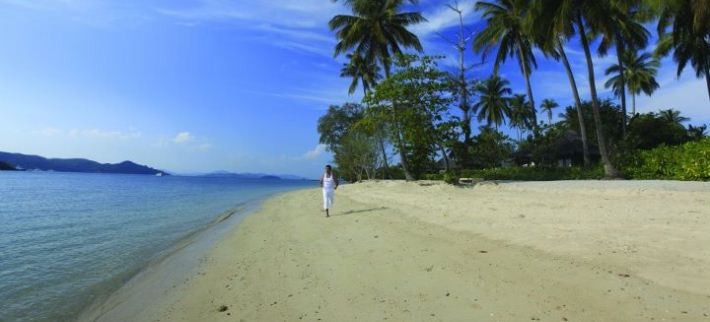 Looking for the perfect place to recharge yourself?If you are one of those whose New Year's resolution is to get fit, why not find inspiration and motivation across the globe on a health and fitness holiday? One of the best ways to ensure that this year's resolution becomes a reality is to kick-start 2012 with an active break to an exotic destination.
There is nothing like eating like you know you should, training to your edge and recovering in idyllic surroundings. Good habits are easier to implement when you have the time and energy to truly understand just how easy it is to change and what your true potential is. Taking the plunge and going on an active holiday where you'll be the focus of attention will enable you to hit the ground running in the New Year. Active holidays are always inspiring, memorable and a real opportunity to change your life for ever.
Exercising outdoors in natural surroundings is a great way to leave you feeling recharged, motivated and healthier. These fitness holidays are loaded with plenty of outdoor activities like tennis, hiking and mountain biking and will meet your individual health and fitness goals, whether it's weight loss, increased muscle tone or cardio fitness. Nurture your body and soul, fight the flab and live a healthier lifestyle, here are our top five fitness holidays to help you kick-start that New Year health regime. 


Thailand
This bespoke holiday caters for those seeking to improve their fitness levels or who want to kick-start a fitness regime. Enjoy personalised fitness sessions both indoor and outdoor including a wide variety of exercises such as cardio vascular workouts, weight training sessions, beach bootcamp, Pilates reformer sessions, Muay Thai kick boxing lessons and daily yoga classes to include Ashtanga and Hot Flow. Be nourished with healthy meals and power-blast super shakes to keep your energy levels up, along with healing spa treatments to knead away your aching muscles leaving your body restored.


Bali
Como Shambhala Estate is an award winning, luxury resort in Bali. Surrounded by lush tropical jungle, and with a holistic, all encompassing approach to Wellness, Como Shambhala provides you with the perfect environment to achieve your wellness goals. Their tailor made wellness programmes, coupled with the unparalleled care and attention of their highly trained staff will ensure that you have an exceptional experience. Programmes such as Fitness, Detox, Ayurveda, and Rejuvenation can be tailor made to suit your needs, and with certified yoga and pilates instructors, personal trainers and nutritionists, an oriental medicine expert consultant, and an Ayurvedic Doctor by your side, you know that you are in the best possible hands.  A wellness escape to this beautiful Bali resort is a truly unforgettable, and you will return home feeling re-energised, re-vitalised, and completely re-juvenated. 
Mauritius
Enjoy a tailored fitness programme to let you tone muscles, cleanse out toxins, calm your mind and restore an overstressed body, leaving you rejuvenated and revitalised. A health and fitness consultation welcomes you, followed by tennis, yoga, meditation and lots of fabulous spa treatments at this beautiful chic retreat. There is also a daily schedule of activities to include, yoga, Pilates, cooking classes, morning powerwalks, water sports, snorkelling, tennis, golf and numerous exercise classes.


St. Lucia
An amazing health and fitness retreat in St Lucia, this resort offers an extensive timetable of fitness and holistic classes including beach boxing, Zumba, yoga, body spin and Pilates.  Enjoy a daily spa treatment along with enough activities including tennis, water sports, archery, fencing, biking and morning walks to keep you busy from dusk till dawn.


Spain
SHA is renowned for being one of the best Wellness resorts in Europe and the World. Pioneers in the World of wellness, they pride themselves on offering their guests with the most comprehensive wellness programmes, all uniquely tailored to their needs. Once you've had your personal consultation with their highly trained specialists SHA will do the thinking for you. With a focus on creating and maintaining healthy habits, all relevant to your personal goals, SHA ensure that you can sustain your wellness journey when you return home. Using a combination of Far East-inspired therapies and the latest western advances you really are seeing the best of both Worlds. This incredible wellness resort covers all aspects of wellness, so whether it's nutritional advise, massages and treatments, fitness, detox, weight loss, de-stress, or healthy aging, SHA Wellness Clinic provides you with the most beautiful and peaceful environment to achieve your wellness goals.

Talk to one of our Travel Specialists on 0203 397 8891 or contact us here to discuss tailor-making your perfect healthy holiday.