Top 5 Singles Holidays for Over 30s
02 July 2015

02 July 2015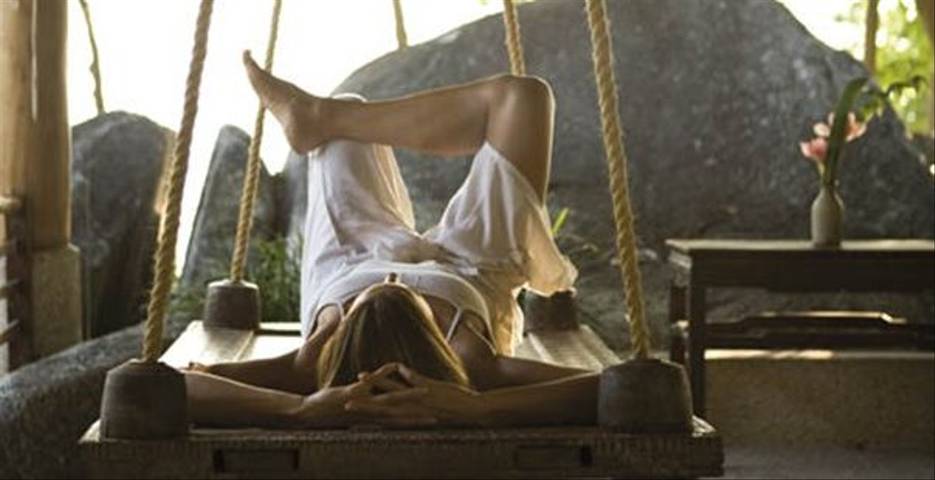 After a decade of acting the adult in the real world, it's time to shake up your routine. Discover the excitement of travelling solo with our healthy singles holidays for the over 30s and allow yourself the liberation of doing whatever you want to do, whenever you want to do it.
From relaxing spa breaks to exhilarating fitness holidays, unrestricted by the demands of friends or family, a singles holiday provides total time out to indulge in luxurious spa treatments, focus on enhancing your health or learn new skills like yoga or surfing. There are no rules for who can set off on a solo adventure; you don't have to be single or looking for love, maybe your partner just has different interests to you or your friends can't get the time of work. However, with a range of group fitness classes and hosted singles events, on our luxury singles holidays, travelling solo doesn't have to mean travelling alone.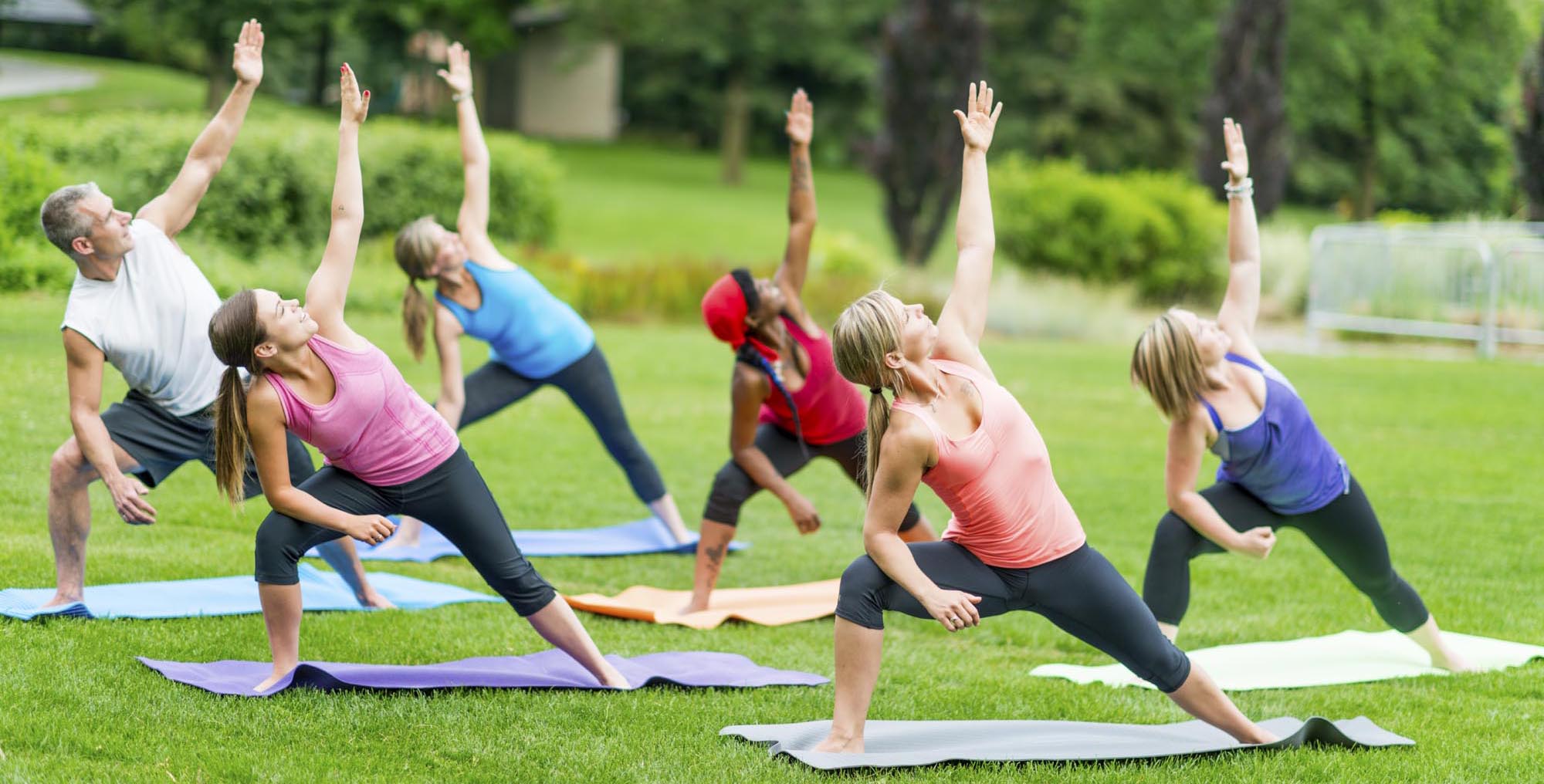 Enjoy the yoga classes at The Body Camp

Escape to this wellness retreat and experience a whole different side of Ibiza at this relaxing refuge. A fantastic destination for group retreats, it's easy to meet other guests with a range of specialised group activity holidays, including focused fitness, weight-loss and yoga. Energise yourself and tone up with a variety of exercise classes, ranging from swissball to boxing and dance to running in the Mediterranean outdoors. Discover the luxury spa and treat yourself to an indulgent oriental massage or attend the cooking workshops, all there to ensure you return home rejuvenated and exuding vitality.


More information: View The Body Camp


Sail along the Caribbean waters at The BodyHoliday

Solo travel is a world away from travelling alone at this welcoming solo-friendly Caribbean getaway, a great option for an all-inclusive retreat. The perfect destination for meeting new people, September is dedicated specifically to single travellers, whilst year-round features such as the hosted singles table every evening meal ensure a loyal following of single travellers throughout the year. A fantastic destination for a singles fitness holiday, keep active with complimentary land and water sports, from tennis and river rapids to yoga and cycling. Make the most of 'me-time' with inclusive daily spa treatments and discover a glowing sense of holistic well-being.


More information: View The BodyHoliday



Hike the ridges at Red Mountain

For single travellers in search of an adventure holiday, the fantastic Red Mountain Resort is for you. Explore the magnificent beauty of the Red Mountains on a guided hike or mountain biking expedition and find that whilst travelling solo, it is much easier to re-connect with your inner-self and with nature. For ultimate wellness restoration, awaken your senses with an aromatherapy massage or unwind with a warm stone massage in the peace and quiet of the Sagestone Spa and Salon. With more than 50 group fitness classes, join in with anything from kickboxing to Tai Chi and return home happier and healthier.


More information: View Red Mountain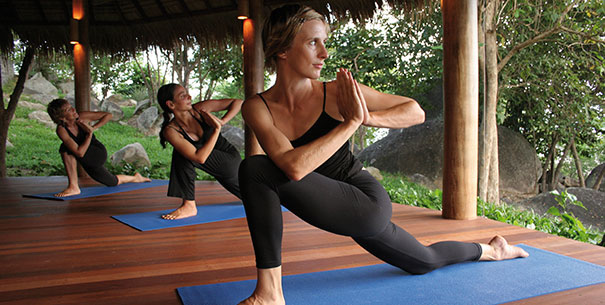 Balance your mind and body with yoga at Kamalaya

With an emphasis on physical fitness and emotional well-being, the tropical paradise of Kamalaya offers the perfect wellness retreat for single travellers wanting to boost their health and reflect on their lifestyle. Disconnect from the stresses of modern life and embrace the opportunity to focus on you, with tailor-made wellness programmes from yoga and sleep enhancement to fitness and weight loss. Ideal for a singles detox holiday, get to know other travellers at the communal dining area as you are treated to tasty nutritious cuisine. Continue your wellness education with healthy cooking classes, holistic spa treatments, group fitness classes and cultural tours.


More information: View Kamalaya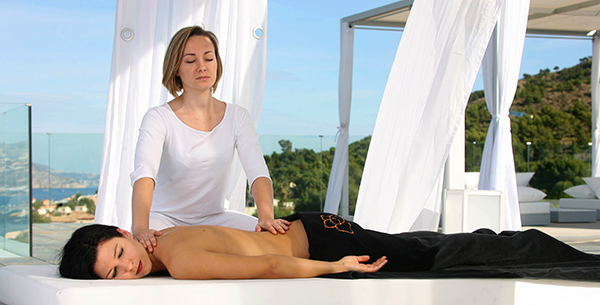 Reduce stress and relax at SHA Wellness Clinic

For a complete healthy lifestyle overhaul, SHA Wellness Clinic in Spain is the place to start. Embrace their positive motto to "Be a Better Version of Yourself" and discover a healthier lifestyle with the outstanding support and advice given by SHA's nutritional consultations, medical check-ups and informal health lectures. Being an adult-only health retreat, the modern and sleek SHA is popular for solo travellers looking to relax on a singles spa holiday. With an array of wellness holiday options, tailored to tackling sleep issues, weight management, smoking addictions and more, SHA is the ideal destination to kick-start lifestyle changes.


More information: View SHA Wellness Clinic
Talk to one of our Travel Specialists on 0203 397 8891 or contact us here to discuss tailor-making your perfect singles holiday.