Why Learning Holidays are Great for Single Travellers
03 July 2014

03 July 2014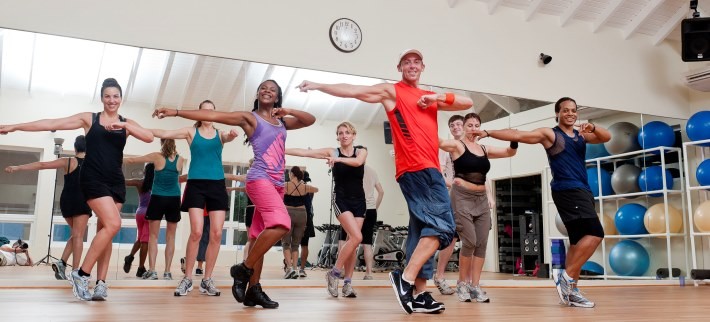 Whether you are looking to socialise or are searching for some peace and quiet, enjoy the best of both worlds as you gain a new life skill on a singles learning holiday. Here, we look at why healthy learning holidays are a great option for single travellers looking to get more out of their next healthy holiday than a mind-numbing, body-bloating week spent vegetating on the beach. On a learning holiday you are guaranteed to return home with not only memories, but a new experience and skill that you can enjoy for the rest of your life.
Through a variety of group classes and activities, learning holidays are a fantastic way to meet new people with shared interests and passions. Simultaneously, those looking forward to enjoying some precious 'me time' away from the distractions of daily life, will be able to focus their full-attention on learning something new on a healthy break through the option of private lessons and personalised wellness programmes.
Our tailor-made learning holidays mean you decide the balance between learning and free-time. With additional group classes, activities, spa treatments and sightseeing opportunities, you will never be at a loss of things to do. Whether learning Pilates in Thailand, golf in Cyprus, learning scuba diving in Mauritius, or how to detox in Italy, we have a range of fitness, sport, activity and wellness learning holidays to choose from in some of the world's most desirable locations and luxury resorts. There really is something for everyone.


Meet new like-minded friends & learn together
Independent social butterflies will be happy to know that on a learning holiday, travelling solo no longer has to mean travelling alone. Learn together and meet a ready-made group of companions who share the interests and passions you have gone on holiday to pursue.
With the endorphins pumping as you bond over an invigorating Zumba class or exhilarating beach boxing session, holidays such as learn to dance or learn a healthy lifestyle are a fantastic way for single travellers to meet new people. On solo-friendly learn tennis holidays, group coaching sessions and tournaments will soon see you connecting with other singles over your shared love for the racquet wielding sport. Meet fellow yogis during group classes on a learn yoga holiday, or join in a nutritional cooking class on a learn to lose weight holiday.
Share a life changing learning experience with new friends, in new destinations, on a healthy singles holiday that will benefit you for life. Group activities, group tables at meal times, dedicated singles months, and a selection of group retreats mean you never have to feel alone, unless you want to.


Tennis at Buccament Bay


Learn without distraction
Find the time to finally focus on achieving your health and well-being goals with no interruptions on a singles learning holiday. Escape the stressful situations that can ensue when trying to please everyone on a holiday with family or friends, and instead embrace the freedom of being able to do what you want, when you want.
Banish the strains of modern day living and find a better life-balance as you learn how to clear your mental clutter and enhance your spiritual well-being on a learn meditation holiday. Finally reach those fitness goals on a learn to swim holiday with private coaching sessions and a tailored performance programme set with targets you can continue to work towards at home.
Embark on a learning holiday for singles and discover a welcoming atmosphere where industry specialists will help you to focus on achieving your fitness targets and wave goodbye to health problems.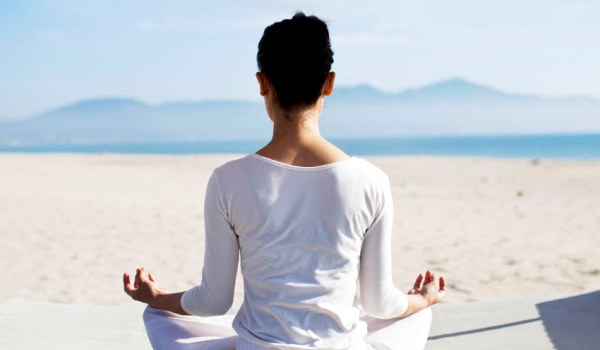 Meditation at Fusion Maia


Beat off boredom on a learning holiday



When you are choosing between singles holidays, selecting a learning holiday allows you to rest easy, as you eliminate any fears of boredom and being left by the poolside twiddling your thumbs. Whether you are learning with your mind, body or soul, in a private session or group class, there is always something to occupy you as you work towards your healthy life goal.
Whether you would rather beat off boredom with energetic fun or luxurious relaxation, there is a learning holiday for you! Become master of the ocean and feel the adrenalin rush as you learn to ride the waves surfing, or enjoy a more relaxing water experience with stand-up paddle boarding on a learn to surf or SUP holiday. Alternatively, learn to beat stress long-term in a luxury far-away destination, with a combination of indulgent spa treatments, emotional therapies and nutritional evaluation.
With additional activities, group classes, spa treatments, and sightseeing opportunities available, you have the flexibility to personalise your stay, as you learn on your own terms and relax or socialise when you feel like it. Whether learning from scratch or improving what you already know, our learning holidays tailor to ability and welcome practitioners of all levels.
For first time solo holiday-makers travelling abroad independently can be daunting, if you are unsure, check out our re-assuring guide to travelling solo.


SUP at The BodyHoliday



Speak to one of our Travel Specialists on 0203 397 8891 or contact us here to discuss tailor-making your ideal singles learning holiday.