Learning Holidays: Learn Something New on a Healthy Break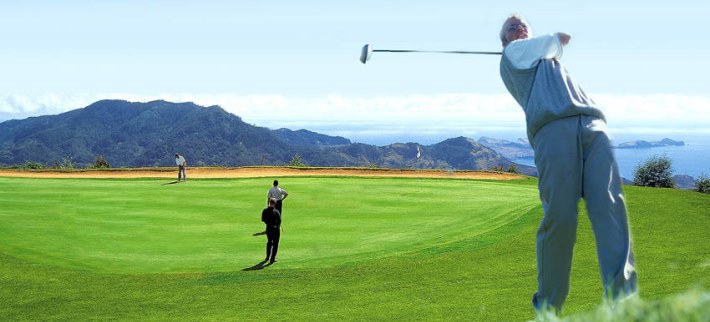 Get more out of your next holiday than a fly-and-flop week spent vegetating on the beach. Utilise that precious 'me time' by learning a new skill and achieving a life goal that will benefit you long after you get home on a healthy holiday to enhance your life. At Health and Fitness Travel we will whisk you away on an overseas adventure that combines learning together with improving your physical, mental and spiritual well-being.
Whether you are learning from scratch, or looking to master an existing skill, whether a solo traveller, couple, or family, it's never too late to learn something new. Put an end to saying "I wish I knew how to…" – life is for living, so go out and embrace it. We round up our top 10 learning holidays, from how to surf in Costa Rica to swimming in Thailand or cooking in Vietnam; learn a new skill with 10 of our best ideas for inspiration.


Learn to Surf in Costa Rica: Florblanca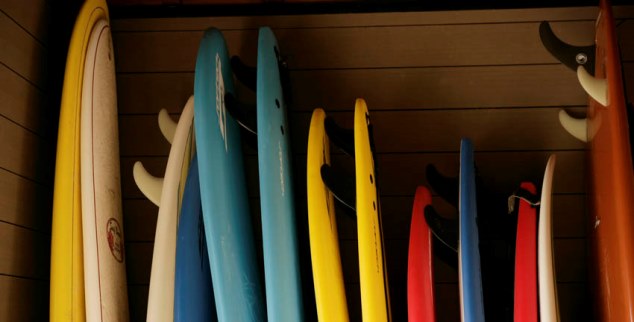 Surfboards at Florblanca

Escape your everyday routine and secure a guaranteed beach tan when you learn to ride the tropical waves in Costa Rica at Florbanca's famed surf beaches Playa Hermosa and Playa Santa Teresa. With expert surf school instructors guiding your progress, going back to 'school' has never been so much fun. Chill out at the resort's Spa Bambu for some R&R, so you can also enjoy a luxury spa holiday whilst learning to surf. Whether you want to master iconic surfing manoeuvres like Hang Ten or just be able to stay standing-up on the board, get ready to impress by the end of this fitness holiday.


More information: View Florblanca Surfing
For more ideas: View our Learn to Surf or SUP Holidays
Learn Yoga or Pilates in St Lucia: The BodyHoliday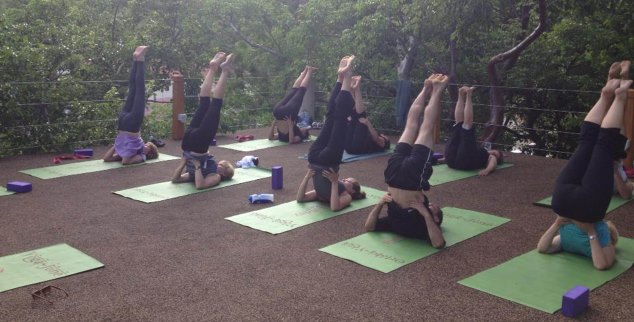 Yoga in the treehouse at The BodyHoliday 

Nestled within Cariblue's crescent shaped Caribbean beach The BodyHoliday provides a serene setting in which to get in touch with your body and learn the art of yoga or Pilates on a healthy break away. Improve your flexibility to bend like a pretzel, whilst simultaneously building core strength, to enjoy a body that feels strong and healthy. With plenty of local highlights to explore, such as old pirate hideout Pigeon Island and yachting haven Rodney Bay Marina, you will find that the combination of location and learning will soon see any stress and tensions slip away.


More information: View The BodyHoliday Yoga or Pilates
For more ideas: View our Learn Yoga Holidays
Learn to Meditate in India: Shreyas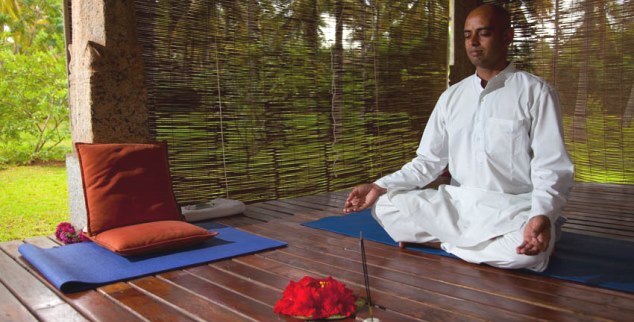 Meditation at Shreyas

Embark on a journey of self-discovery as you learn the stages of meditation during Shreyas Silent Retreat, set within 25-acres of India's bountiful natural beauty. This tranquil haven immerses you in the lifestyle and wisdom of Indian spiritual tradition by bringing together meditation, yoga and gourmet vegetarian 'Soul Food' which will cleanse the body, as you cleanse your mind. Away from the distractions of everyday life, you will discover how to enhance your spiritual well-being. Learn meditation and return home with not only a new experience, but a new-found inspiration and inner-peace that you can tap in to at any time.


More information: View Shreyas Silent Retreat
For more ideas: View our Learn Meditation Holidays
Learn to Become a Tennis Pro in Antigua: Carlisle Bay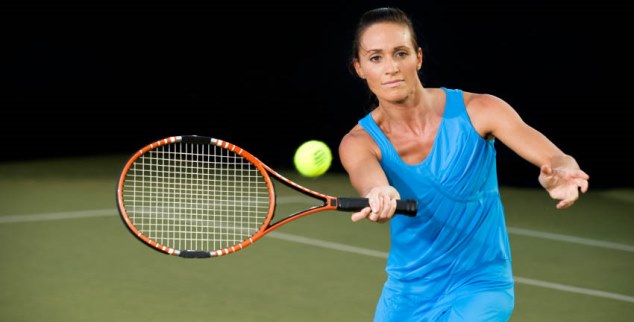 Tennis at Carlisle Bay 

Whether you are inspired to learn after the latest Wimbledon on a tennis holiday, or have long been struggling to ace your sloppy serve, professional instructors at Antigua's Carlisle Bay are on court to teach you how to gain the advantage. Coaching players of all levels through the combination of private lessons and group classes, you will learn to perfect your game as instructors tutor you through the technical challenges of learning tennis. With nine outdoor courts set within walking distance of Carlisle Bay's pure white sands and turquoise waters, you can even play on in to the cooler evening on the floodlit courts.


More information: View Carlisle Bay Tennis
For more ideas: View our Learn Tennis Holidays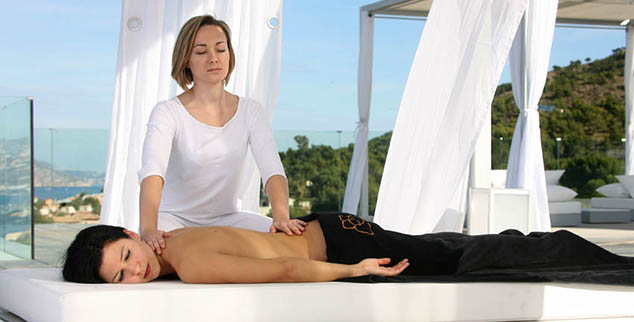 Reiki at SHA Wellness Clinic

Celebrity hot spot SHA Wellness Clinic in Spain will banish the strains of modern day living through a tailored plan which will help you learn how to embrace healthier habits. The world's first macrobiotic wellness retreat, SHA champions the philosophy of learning to live in harmony with your natural environment. Breath-taking panoramic views surround this modern health retreat, complete with spa, swimming pools, waterfalls and gardens. Through a series of medical and nutritional consultations, the guidance of a personal trainer, together with opportunities to attend macrobiotic cooking classes and educational lifestyle lectures, you will soon be on the right track to a healthier and happier you.


More information: View SHA Wellness Clinic Anti-Stress
For more ideas: View our Learn to Beat Stress Holidays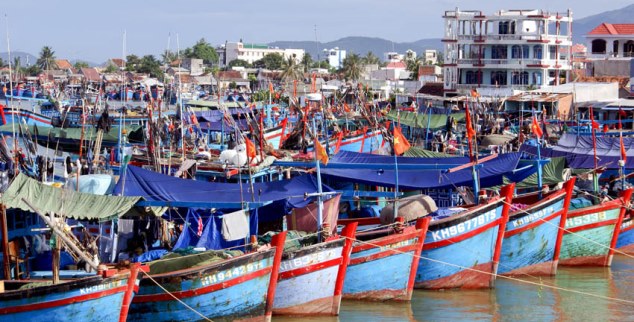 Fishing Village in Vietnam

Set your taste buds tingling as you learn to cook Vietnamese cuisine with the Saigon Culinary Adventure tour and discover a life-changing learning experience that you can continue to explore at home. Learn the secrets of this eastern cuisine from local chefs during your journey across this awe-inspiring country and add a variety of regional recipes to your culinary repertoire. Just one option from our 10 day Discover Recover™ holiday, tailor-make your trip from a selection of excursions and tours to 'Discover' the diversity of Vietnam's luscious landscapes and captivating culture, before you 'Recover' in the lap of Vietnamese luxury on one of our partner wellness holidays.


More information: View Vietnam Discover Recover™
For more ideas: View our Discover Recover™ Holidays
Learn to Swim in Thailand: Thanyapura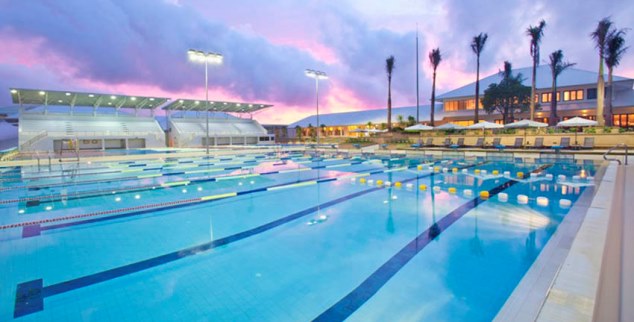 Swimming pool at Thanyapura

If you love being in the water, escape on a swimming holiday to Thailand's idyllic Phuket island and the sports resort of Thanyapura. Set within unspoilt mountainous rainforests, the fitness devoted 23-hectare compound boasts some of the world's top coaches to whip you in to shape before you relax in the resort spa. Private swim coaching sessions will recondition your swimming technique for increased streamline elegance and help to build your fitness. An 8 week performance programme sets you targets that you can dedicate yourself to working towards even after you arrive back home.


More information: View Thanyapura Swim
For more ideas: View our Learn to Swim Holidays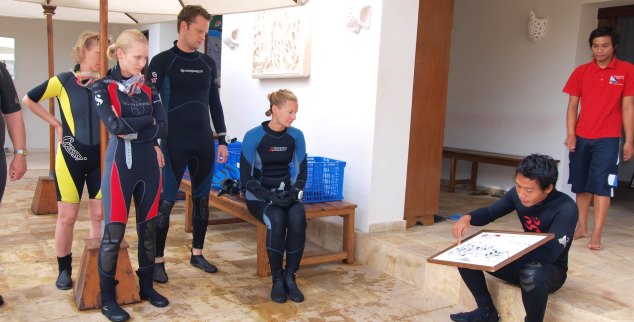 Diving school at Siddhartha Ocean Front Resort & Spa

Host to some of the world's most diverse marine life, a diving holiday spent learning to scuba dive in Bali promises to be one you will never forget. At the Siddhartha Ocean Front Resort & Spa you will find a boutique hotel of the highest luxury and a blissful base to return to after an exhilarating dive as you relax beneath the palm trees. With 10 dives at Bali's top dive sites, as well as easy access to a convenient house reef, you will become spellbound with the world you discover beneath the ocean's surface.


More information: View Siddhartha Ocean Front Resort & Spa
For more ideas: View our Learn to Dive Holidays
Learn Golf in Madeira: Galo Resort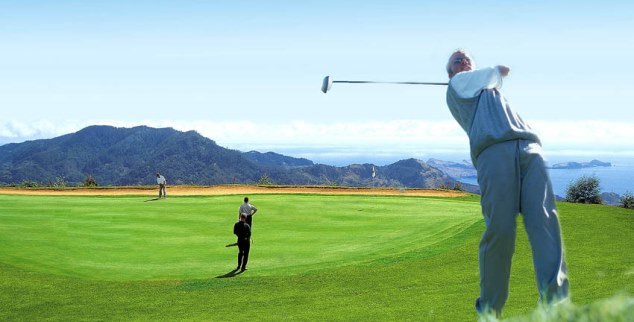 Golf at Galo Resort

Take a golf lesson with the pros and practice your golfing to perfection on this learning holiday at Galo Resort. Found on the south-eastern coast of Madeira, mild climates make it possible to play all year round on a golf holiday. Challenge yourself on new terrain with the choice of two golf courses, which you can trial run before choosing one to master across the duration of your stay. The 27-hole Santo de Serra course is the creation of prominent course designer Robert Trent Jones, includes an indoor driving range and expansive putting green. 18-hole Palheiro is a strong contender, whilst several additional courses can be found within driving distance.


More information: View Galo Resort Golf
For more ideas: View our Learn Golf Holidays
Learn to Become Healthier and Fitter in Kenya: Wildfitness Kenya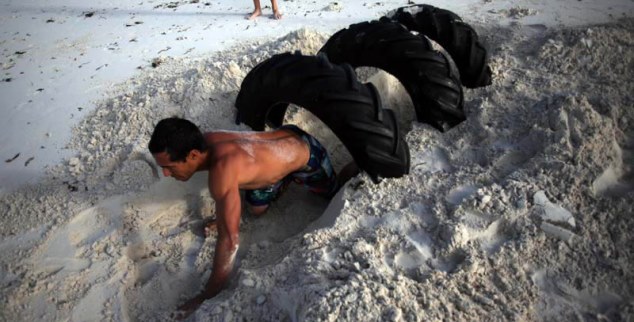 Beach fitness at Wildfitness Kenya

If you want longer lasting holiday gains that don't disappear as soon as you re-enter the rat race, learn how to lead a healthier lifestyle on an activity holiday whilst you connect with nature in Kenya's wilderness. Wildfitness makes the most of the great outdoors with a series of bootcamp training sessions and drills, from swimming in creeks to boxing in coconut groves. Examining all aspects of your well-being you will learn how to balance the 3 core Wildfitness principals of eating, moving, and living. Evolutionary science and observations of nature play a key role in this unique fitness holiday approach.


More information: View Wildfitness Kenya
For more ideas: View our Learn a Healthy Lifestyle Holidays

Talk to one of our Travel Specialists on 0203 397 8891 or contact us here to discuss tailor-making your perfect learning holiday.