Top Health Benefits of an Alkaline Diet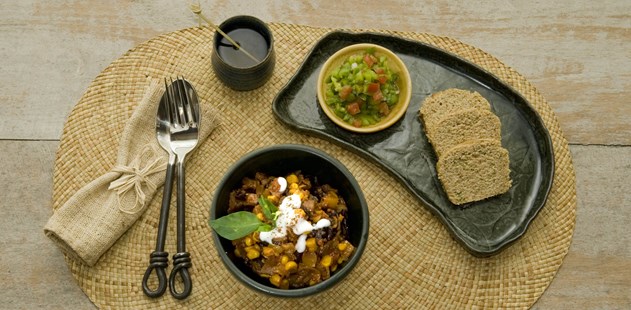 Shining the spotlight on one of the biggest foodie breakouts of the last few years, we share why an alkaline diet is so good for you and how you can begin your own journey in to this healthy lifestyle.
The body works at its best when in an alkaline state (between pH 7.35 and 7.45) and by fuelling it with alkaline ingredients, you are helping it to maintain this balance. The aim of an alkaline diet is to reduce the quantity of acidic food (refined sugar, gluten, cow's dairy and meat) that you are putting into your body and increase the alkaline foods. Full of nutritionally rich food, an alkaline diet constitutes all of the things that when you think about it, you know are incredibly good for you , lots of green leafy vegetables, whole grains, pulses, berries, citrus fruits and good organic, natural ingredients.
The more acid in our diet, the more our body battles to re-adjust, leaving ourselves feeling tired, and our immune systems vulnerable to disease. With a variety of healthy benefits, from reduce bloating to clearer skin and an increase in energy levels; you should see a huge improvement within three weeks of beginning your alkaline diet.


Weight Loss
The frequent consumption of acid-producing foods is more likely to contribute to a weight problem; by eating alkalizing foods you are more likely to maintain a healthy weight. Through providing our bodies with nutrient-rich foods, an alkaline diet re-balances the body, helping to repair a healthier digestive system, boost metabolism and reduced bloating.
Exercise is also important in an alkaline lifestyle - a good sweat is one of the best ways to get rid of toxins in the body. Also ideal for weight loss, gentle exercise such as yoga or Pilates, or a visit to the sauna or steam room, are often encouraged to help the body sweat out any additional toxins, whilst healthy alkaline drinks such as herbal teas, are known to help flush out impurities.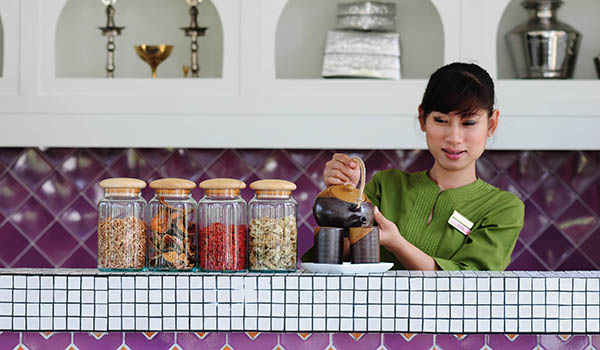 Herbal teas at Absolute Sanctuary
Clearer Skin and Healthier Hair
When cleansing your body of harmful acids and toxins, it is no surprise that this purification will begin to reflect on your outside. The scalp is a mineral store that feeds millions of hairs - when our body is deprived of these nutrients in our diet and overloaded with acid; these valuable minerals in the scalp become depleted as our body draws from these reserves.
Similar to a detox, when your hair is able to grow uninhibited by excess acids and toxins, it will soon begin to appear shinier, grow stronger and feel softer. Simultaneously, when your body is no longer battling to clear the system of these acids and toxins, your skin will clear and glow.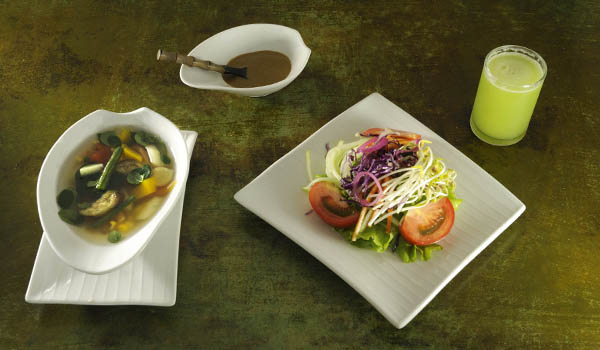 Nutrient rich meals at The Farm
Increased Energy Levels & Mental Clarity
Increasing demands at work, high-pressure roles and long office hours see many people instinctively reach for caffeine-rich drinks like coffee, or sugary treats for that quick-fix energy boost. However, learning to lead a healthier lifestyle through a healthy change in diet can provide a longer lasting natural energy boost, without the resultant crash.
Whilst sugar-rich foods can cause you to feel lethargic, alkaline foods such as vegetables, berries and whole grains are known to provide the nutrients and vitamins necessary to increase long-term mental agility and vitality.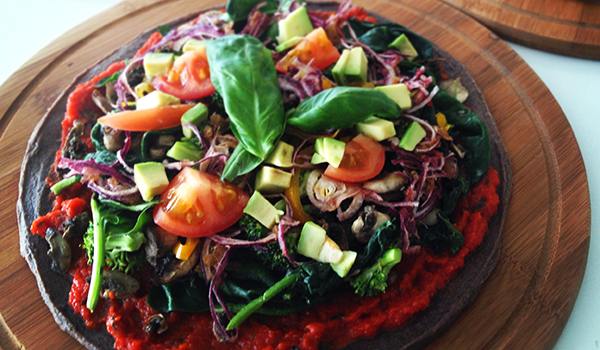 Delicious alkaline meals at Sianji
Feel inspired?
Begin your journey into this healthy lifestyle with our specialist alkaline diet holiday at Sianji Well-Being Retreat in idyllic Turkey. With nutritious alkaline meals, wellness expert consultations, fitness activities and luxury spa treatments, return home from this healthy holiday rejuvenated and renewed.
Talk to one of our Travel Specialists on 0203 397 8891 or contact us here to discuss tailor-making your perfect healthy holiday.