Where To Go For The Best Couples Spa Retreat
14 July 2020

14 July 2020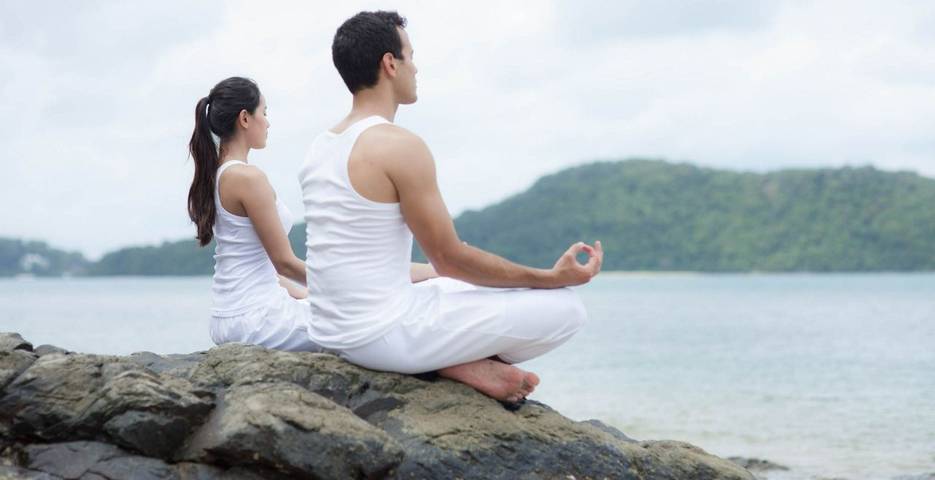 Looking for a pamper-filled romantic getaway? Search no more as we give you the best couples' spa retreats for the most relaxing wellness vay-cay for two. Indulge in each other's company in idyllic surroundings, from a remote corner in the island of Tenerife to the tranquil hot springs of Malaysia. In any of these award-winning destinations, you and your partner will be spoilt for choice of the many spa treatments and relaxation options on offer, leaving you fully rejuvenated after your stay. You'll find yourself more connected with your significant other through these shared experiences of wellness, luxury and romance.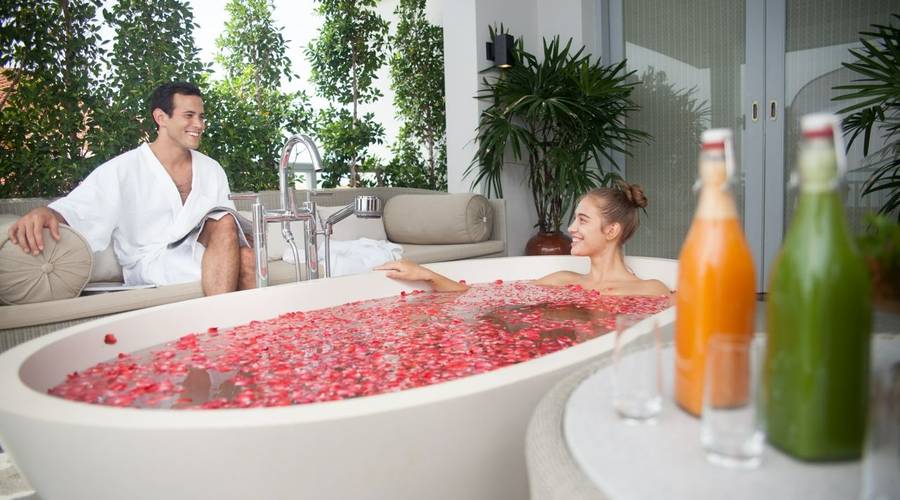 A hidden away gem in the island of Phuket, Amatara is the ultimate couples' escape in paradise. Embrace a healthier lifestyle in the lap of luxury whilst spending a little together time pairing up with fun-filled activities like kayaking, stand-up paddle boarding and healthy cooking classes. In between sessions, cool down by the beach or cosy up in your ultra-deluxe private villa. Connect on a deeper level with yoga and meditation before closing the day with indulgent spa treatments to lull you into a good night's rest.
More information: View Amatara Wellness Resort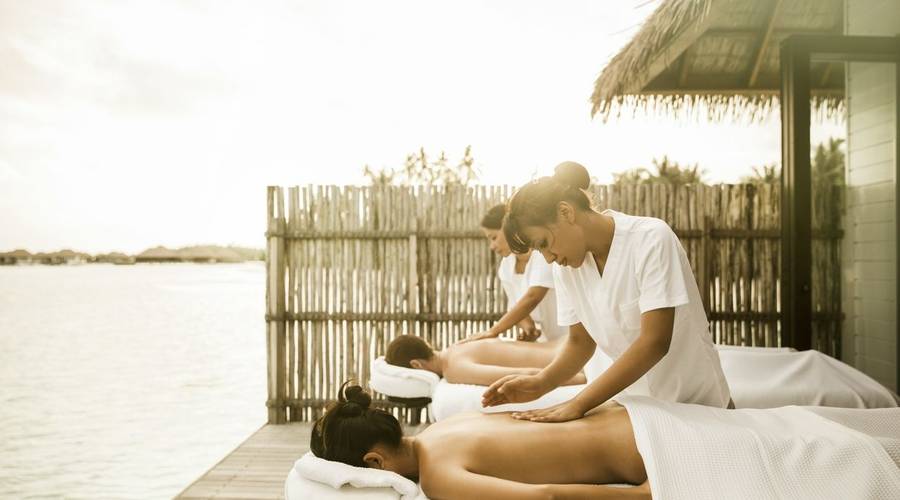 Nothing says love better than a couples' getaway in a beach spa holiday haven. COMO Maalifushi, located on the pristine island of Thaa Atoll offers a romantic escape with a healthy twist. Greet the morning sun with a yoga session at the resort's open air pavilion that overlooks endless turquoise waters of the Indian Ocean. Indulge in a wide array of revitalising spa treatments, from the signature COMO Shambhala massage to facials and full-body cleansing therapies. For duos looking for a taste of adventure, be spoilt for choice of water sports activities including surfing, snorkelling and scuba diving. Refuel with healthy and mouth-watering spa cuisine to wrap up your dream couple's well-cation.
More information: View COMO Maalifushi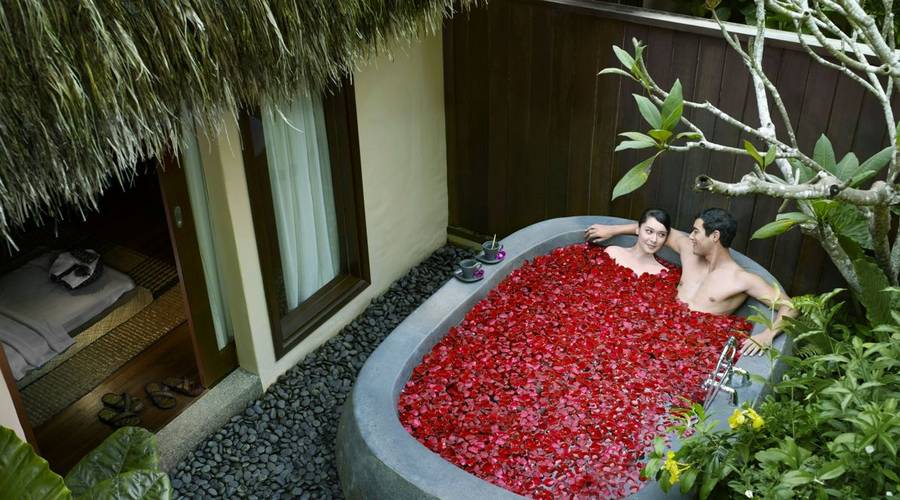 Secluded and sublime, The Banjaran Hotpsring is a destination spa experience not to be missed. Find yourself in awe of your surroundings amongst the towering limestone hills and lush forests that border the retreat. Offering an extensive menu of wellness programs, any health and fitness pursuits you may have will be taken care of. Join a morning yoga class on a wooden deck by the geothermally heated pool or jump into action on a jungle boot camp training session. Unwind with a variety of holistic treatments, combining Traditional Chinese medicine, Malay Ramuan and Ayurveda, and indulge in a delectable healthy fare that will satisfy all taste buds.
More information: View The Banjaran Hotsprings Retreat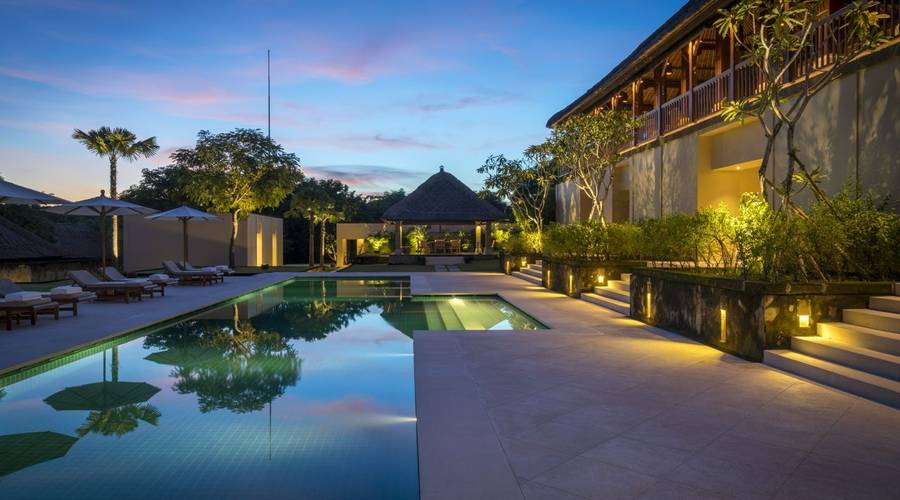 Set amidst the breezy hills of Nusa Dua in south Bali, discover the luxurious healing spa sanctuary that is REVIVO. Let the tranquil atmosphere and the soothing hum of Balinese wildlife set the tone for this hedonistic holiday for two. Tune in with your partner on a yoga and meditation class and then pamper with different relaxation options at the spa. Through a combination of relaxation, movement, bespoke nutrition and holistic treatments, the retreat aims to soothe the spirit, rejuvenate the body and enrich the mind.
More information: View REVIVO Wellness Resorts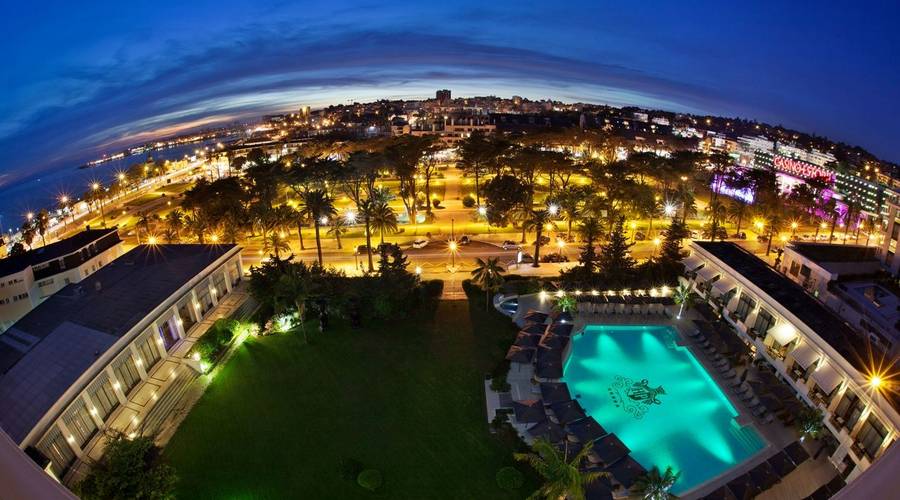 Jet off with the beau to the 'Coast of Kings' and holiday like royalty at Palacio Estoril, situated just twenty minutes from Lisbon. Despite its proximity to the bustling city, you'll find yourself away from it all with outstanding views over the Bay of Cascais and peaceful gardens in the backdrop. Palacio Estoril houses its own wellness centre, complete with fitness and spa holiday services plus a clinical team to cater to all your well-being needs. From health and relaxation treatments to beauty options, there is something for everyone to ensure you and your partner look and feel your best.
More information: View Palacio Estoril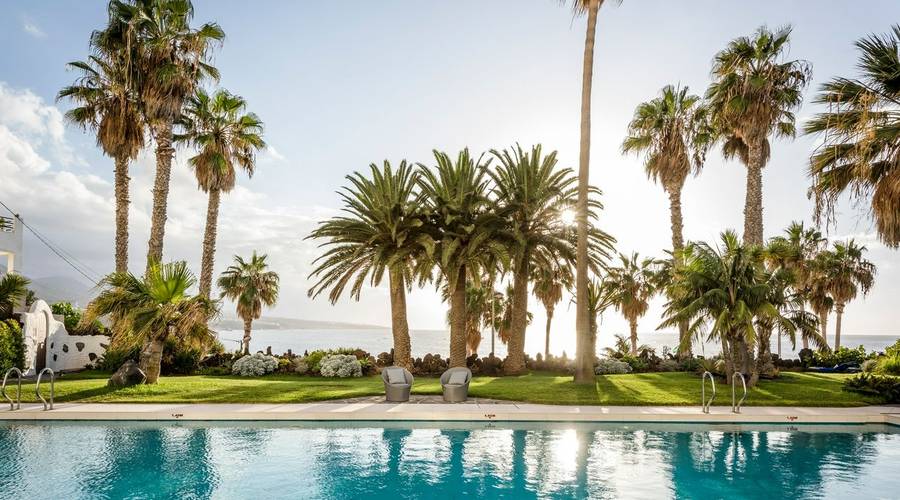 Situated in Punta del Hidalgo, dubbed as the almost forgotten corner of Tenerife, Oceano Hotel is truly a jewel in the crown of the island. The remote location makes for an ideal couples' wellness retreat that boasts magnificent views and serene natural environment. More than a glorious setting, Oceano offers various wellness programs like detox, stress management, fitness and beauty. Nature is at the heart of Oceano, utilising thalassotherapy spa treatments for your wellness and relaxation needs. Continuing its theme of eco-wellness at the dining table, the resort uses only the freshest and locally sourced ingredients tyfto serve up a healthy gastronomic fare.
More information: View Oceano Hotel Health Spa
Talk to one of our Travel Specialists on 0203 397 8891 or contact us here to discuss tailor-making your perfect luxury spa holiday.