Where to Go for the Best Outdoor Summer Sports Holidays
04 August 2014

04 August 2014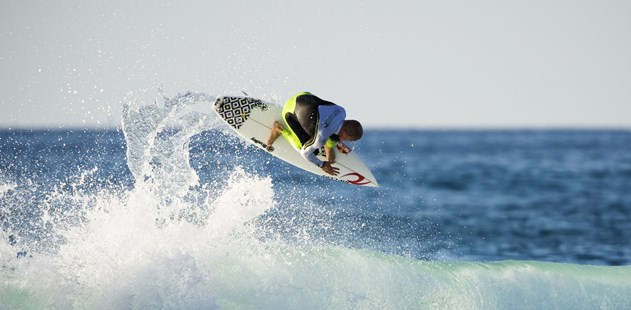 Summer is the perfect time to stop hiding indoors and embrace the great outdoors on a summer sports holiday. Whether you want to cycle, surf, kiteboard or swim; discover our best summer sports holidays for the perfect way to keep healthy and happy in the summer sun. From football in the Caribbean and tennis in Cyprus, to surfing in Morocco and cycling in Spain our activity holidays give you the chance to see the world in a completely new way while enjoying the sports you love.
Whether you're going abroad to try something new or practise something you enjoy; you'll be able to sample an extensive range of alternative outdoor activities on our active breaks. So why waste time sitting around when you could be outside embarking on a healthy holiday at one of our luxurious destinations. Here we select where solo travellers, couples and families should go for the best outdoor summer sports holidays.


Where to Go for Triathlon...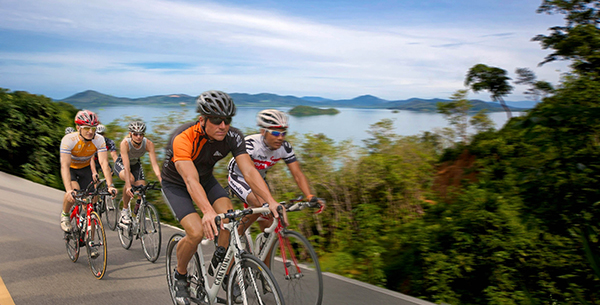 Cycle with a view whilst on Thanyapura Triathlon

Whether you're a seasoned triathlete or new to the competition, the triathlon programme at Thanyapura is both inspiring and highly motivational. Fine-tune your running, swimming and cycling technique in an environment that encourages you to be consistently beating your best. Whether your streamlining through the ocean or rainforest, you will be given the best opportunities with state of the art facilities and expert trainers. A haven for health and fitness enthusiast alike; become a winner on an exhilarating sports holiday!


More information: View Thanyapura Triathlon
 
Where to Go for Surfing...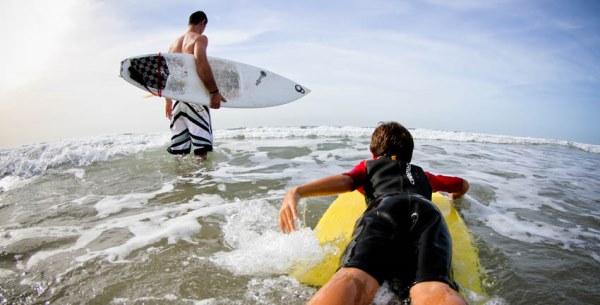 Hit the water and surf at Paradis Plage

Head to Southern Morocco for a surfing holiday situated on a 5km beach on the coastal region of Agadir, away from Morocco's tourist hot spots. Featuring surfing lessons for all levels; beginners and regulars on the water can have fun riding the waves while toning up. Enjoy the option of combining yoga with surfing to add some variety to your healthy holiday, or otherwise head to the group fitness classes. With martial arts, beach circuit training and belly dancing just some of the activities available; you'll find it easy to refuel and reenergise on your surfing holiday.


More information: View Paradis Plage Surfing
 
Where to Go for Paddle Surf or Stand up Paddle...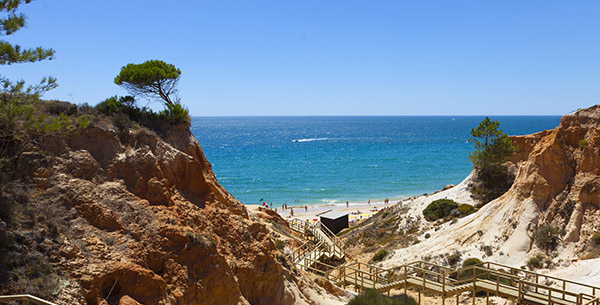 Learn Stand Up Paddle Boarding (SUP) at Epic Sana

Explore the Algarve coastline and develop your SUP skills on a water sports holiday in Portugal. Enjoy eight complimentary lessons to help you learn SUP so that you can take to the water and experience a different side of life on the waves. But, SUP isn't just fun and games! As you take in the dazzling blue ocean, endless beaches and dramatic red cliffs, you will also benefit from a total core and cardiovascular workout as well. No need to fret about sore muscle though, with a Kaori and deep Kincho massage included you will be refreshed and relaxed in no time.


More information: View Epic Sana SUP Fitness
 
Where to Go for Swimming...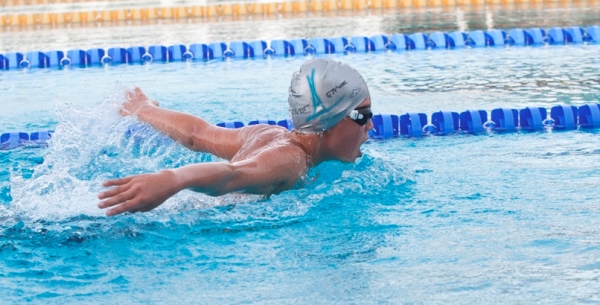 Swim in the Olympic Pool at Thanyapura

Make a splash on a swimming holiday in Thailand; home to the world's best sporting and fitness coaches. Achieve your goals and improve your fitness in the 50m Olympic swimming pool where some of the world's most renowned swimmers professionally train. Alternatively, improve your technique with the help of the qualified instructors at the 25m training pool, where lessons are available for all ages and abilities. Outside the pool, enjoy the group fitness classes ranging from cardio tennis to circuit training and Zumba to boot camp; making this the perfect destination for a fitness holiday, or head to the spa for two complimentary sports massages from the experienced wellness therapists.


More information: View: Thanyapura
 
Where to Go for a Combination...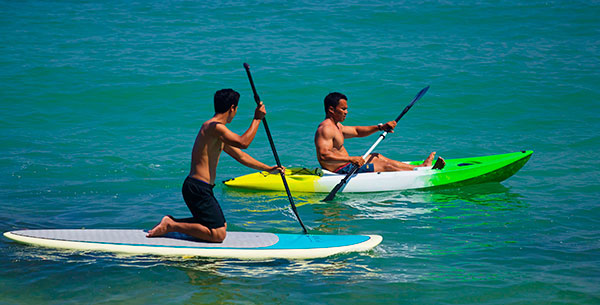 Try SUP at Amatara

Hit the water in Thailand and learn to master the waves on a stand-up paddleboard. With professionals on hand to help guide you through improving your technique; beginners and more advanced paddleboarders are guaranteed to learn new tricks on a luxury water sports holiday. Combine with private yoga sessions to improve strength, flexibility and balance, both on and off the board. With a host of Ayurvedic and restorative spa therapies to enjoy; you'll be able to feel reenergised and revitalised on your active sports holiday.


More information: View Amatara SUP & Yoga


Where to Go for Tennis...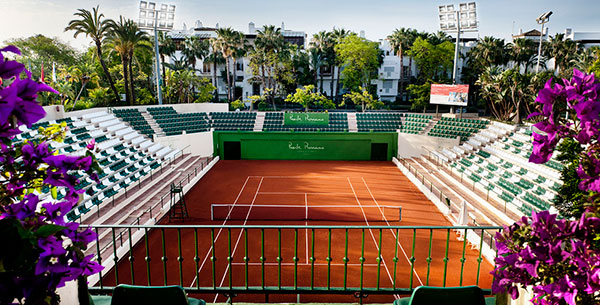 Play tennis at Marbella Club

Soak up the Mediterranean sun on an outstanding tennis holiday in Marbella. Channel your inner champion as you master a court that has hosted numerous sporting legends, including Serena Williams and Boris Becker. Improve your technique in a private lesson with an experienced instructor no matter what your age or ability, then make the most of your new set of skills and join in with the group tennis tournements every Thursday. Alternatively, try out the host of other activities on offer which range from golf to water sports, so that you can experience everything this luxurious sports holiday has to offer.


More information: View Marbella Club Tennis
 
Where to Go for Golf...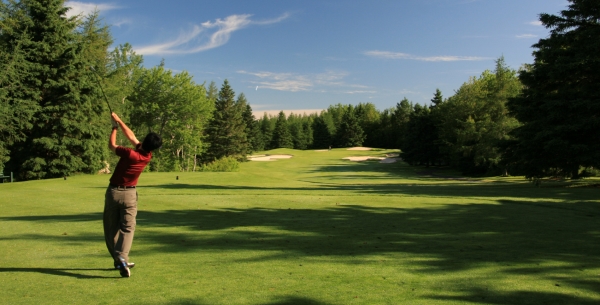 Enjoy Golf at Penha Longa

Escape to Portugal on a luxury golf holiday, that played host to the Portuguese Open, and has since been ranked as one of the Top 30 golf holidays in Europe. Choose from the Championship, 18-hole or 9-hole golf course, and enjoy four rounds of golf while admiring your stunning natural surroundings. Afterwards, take a break from the course and try out the variety of activities ranging from tennis and laughter yoga to Qi Gong. In the evening, indulge in the selection of therapies and treatments at the Six Senses Spa to combine your golf break with a luxury spa holiday, so you can soothe tired muscles with an energising or holistic massage.


More information: View Penha Longa Golf


Talk to one of our Travel Specialists on 0203 397 8891 or contact us here to discuss tailor-making your perfect outdoor summer sports holiday