Where to Spa like a Celeb; The Healthy Way
02 September 2011

02 September 2011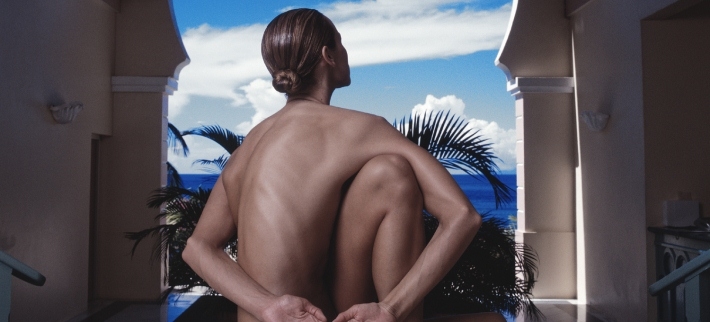 Celebrity getaways are often remote and exclusive, they are known for going on magnificent holidays to the world's most exciting destinations to escape the pressures of their busy and public persona lifestyles. Celebs have their image to maintain and a health-fulfilled inspired lifestyle is fundamental for them. We share the top five healthy spa holidays where celebs go to keep well.
In today's world, you can go on a celebrity healthy holiday without a large bank balance, and by taking a few shortcuts you could be staying at Kylie Minogue's recent spa destination in no time. Avoid the high season when prices can double, look out for special seasonal offers, and rather than stay in the presidential suite Simon Cowell checks into, swap to a deluxe double, the room and the view is just as charming.    
So why are celebrities inspired by a healthy lifestyle on holiday? These active and wellness spa escapes are extremely popular, with tailored programmes specifically designed to be fun and challenging. More than ever, celebrities need to look and feel great to maintain their prominent physique, so they can remain in the public eye for a lifetime. Keep the pounds off on your next wellness getaway and stay in tip-top condition just like they do.
A celebrity health-hideaway can range from yoga and Pilates in the Caribbean, a spa and detox experience in Spain, to beach boxing in Thailand. Here are the top five holidays meaning you too can escape to paradise the healthy way, like your favourite celebrities do.


Spain
Many celebs such as Kylie Minogue, Naomi Campbell and Simon Cowell have deposited their bodies here and participated in activities such as tai chi, healthy cooking, walks and lectures. The clinic also offers a stunning wellness centre and the fabulous minimalist architecture, coastline views, outdoor yoga sessions and macrobiotic cooking classes are truly inspiring.


St Lucia
Celebs such as the late Amy Winehouse, Charlotte Church and Emma Bunton have all visited this health and fitness retreat to rejuvenate and re-energise. Amidst the spectacular landscape of natural waterfalls and unspoilt rainforests, enjoy daily spa treatments and enough activities to keep you busy from morning till night from yoga to circus sports.


Thailand
Many celebs love this place including Liz Hurley, Elle Macpherson and Kylie Minogue. This world-renowned award-winning health and fitness retreat is dedicated to total well-being via a holistic approach. From stress relief and weight management to detox and fitness, expert health and fitness advisers utilise the best in modern, specialist and complementary medicine and spa therapies to create a dedicate programme for guests. 

Talk to one of our Travel Specialists on 0203 397 8891 or contact us here to discuss tailor-making your perfect wellness holiday.