10 Back to Nature Fitness Holidays
13 July 2017

13 July 2017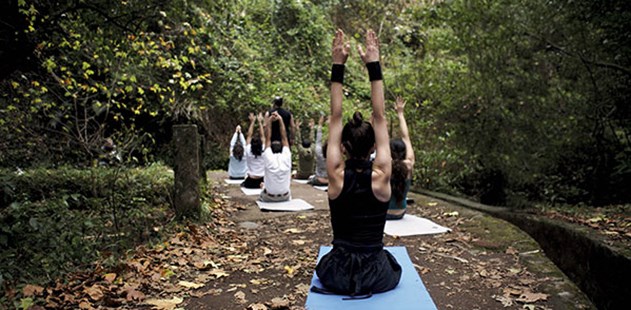 Move the gym outside and conquer the natural world during a memorable fitness holiday designed to take you and your family back to nature, and get your endorphins pumping with fun and exciting fitness activities. Discover the world's best holiday destinations for natural wonders where you can appreciate the breath-taking views whilst also enjoying a rejuvenating break from reality.
We have shared the best destinations for both fitness fanatics and families looking to have fun and keep active amid spectacular scenery. Immerse yourself in an invigorating fitness adventure to explore the benefits of healthy living, with action-packed activities ranging from beach bootcamp sessions, white water rafting and windsurfing to mountain biking, wild running and sea swimming. With so much to choose from you will be spoilt for choice, but one thing's for sure, you will get back to nature at its best on one of our unforgettable fitness holidays.



Embark on a tropical adventure holiday and experience nature at its best with exciting fitness activities pushing you beyond your natural comfort-zone. There is a diverse range of marine life for you to enjoy a submerged fitness holiday in the crystalline reefs of Zanzibar with under-water activities ranging from swimming to a snorkelling safari experience. Venture into the island jungle where you can get into shape by wild running through the exotic forestry. Boost your fitness levels in the beautiful island landscape with multiple daily training sessions and workshops to teach you about movement, metabolism and nutrition.

More Information: View Wildfitness Zanzibar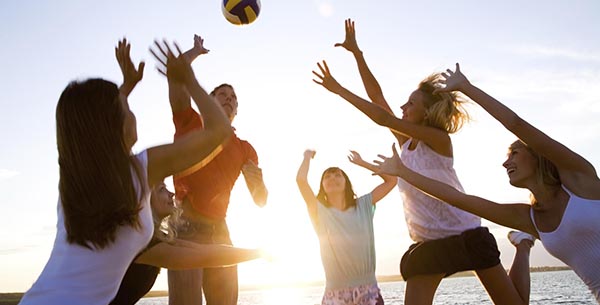 Transform your approach to healthy living in the charming natural landscape of northern Ibiza. Embrace spectacular views and lush vegetation, great for fitness fanatics looking for a full body transformation and a renewed attitude towards their well-being. Relish the opportunity for your whole family to get back to nature in a healthy, positive environment on a family fitness retreat, complete with activities to suit all ages, interests and abilities. You can all learn how to achieve your long-term goals with behaviour and lifestyle changing classes, whilst engaging in fitness activities including aerobics, dance, boxing and body sculpting.

More Information: View The Body Camp



Take a trek through the rugged landscape at Red Mountain Resort in Utah for an inspiring hiking and trekkingexperience that will improve your cardiovascular fitness as you appreciate the picturesque scenery. Enjoy a range of excursions that will help you work up a sweat in the great outdoors with rock climbing and canyoneering to help incorporate nature into your workout regime. Make the most of the vast sporting options available with golf, kayaking and horseback riding sessions creating the best sports holiday for you to keep active and see as much of the natural landscape as possible.

More Information: View Red Mountain Resort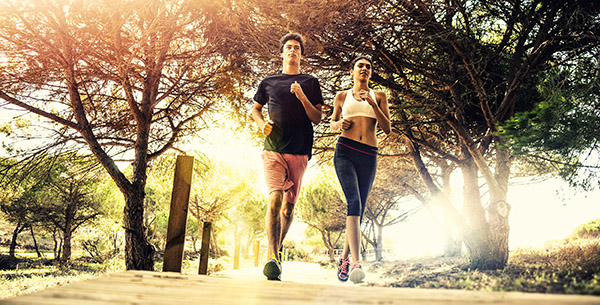 Start your fitness journey amongst the scenic forestry and gardens, overlooking the tranquil Algarve coastline. On our fun-filled Fusion Fitness holiday you can tone up and slim down with a personalised fitness programme, leaving you free to choose from aqua-fit and beach circuits to bootcamp training, tennis lessons and more to maximise your wellness goals. After working hard during a cardio intensive workout, you can revive your body with luxury spa Oriental treatments like tsue bambu therapies, to let nature re-awaken your senses.

More Information: View Epic Sana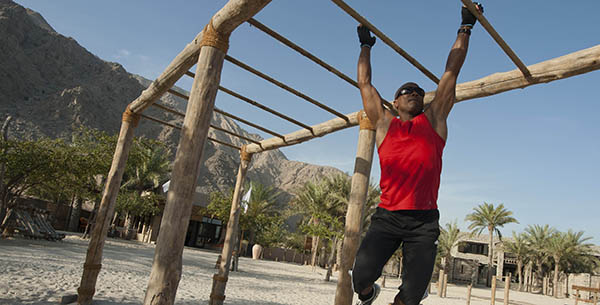 You will find a fun and functional fitness escape amid the rugged mountain backdrop surrounding the secluded private bay in Oman. Get back to nature on an active fitness adventure programme that will see your metabolism rocket thanks to the numerous fitness activities you can participate in. For an active spa and sports holiday, try beach volleyball, paragliding and exciting water sports by day and then later rejuvenate with deep tissue massages and signature body scrubs to revive your well-being. Achieve sustainable results with personal training sessions on a relaxing fitness getaway in this luxurious natural destination.

More Information: View Zighy Bay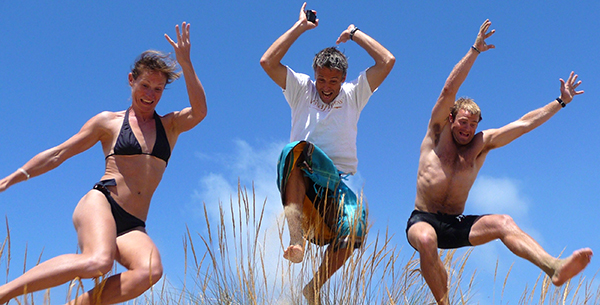 Fully embrace the rustic beauty of the natural environment during workouts in this fresh and invigorating fitness escape in Western Crete. Make the most of the varied workout opportunities on a fitness holiday with wild running, sea swimming and primal skills circuits boosting your fitness levels, whilst incorporating the best of this stunning natural wilderness. You cannot fail to be inspired by the charm of this back-to-basics fitness kick, with the refreshing outdoors offering a daring challenge for any solo fitness holiday traveller looking for a healthy combination of invigorating private and group exercise classes.

More Information: View Wildfitness Crete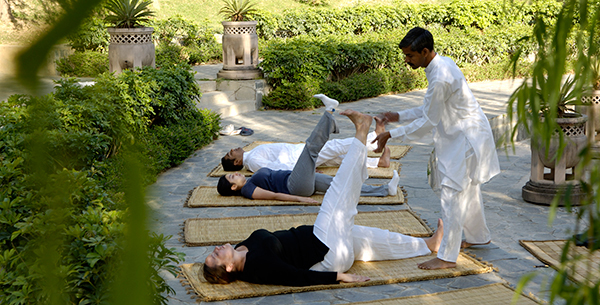 Wind your way through the serenity of the Himalayan foothills for a fully immersive fitness experience that will focus on natural healing in this regal holistic sanctuary of well-being. Challenge yourself in the midst of nature with personalised mountain trekking and white water-rafting to help you learn how to have fun and create a healthier you. Retreat to the luxury spa facilities for a rejuvenating healing holiday to revive yourself after an active day with treatments ranging from earth stone massages and Ayurvedic therapies to reflexology and Tibetan facial massages.

More Information: View Ananda in the Himalayas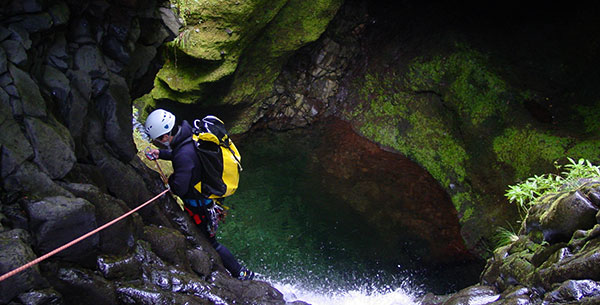 Fitness fanatics need look no further for an electrifying and dynamic multi-activity holiday, guaranteed to satisfy your every workout goal with land-defying activities like paragliding, windsurfing and canyoning. You will be spoilt for choice in this natural paradise, where you can design your own bespoke fitness adventure to maximise the potential of the natural environment during triathlon training, mountain biking and sea kayaking in the tranquil Atlantic Ocean. Enhance your fitness experience with the addition of rejuvenating spa treatments so that facials, massages and specialised Ayurveda treatments leave your skin with a fresh healthy glow.

More Information: View Galo Resort



Enjoy an unforgettable fitness retreat surrounded by unspoilt rainforests and natural waterfalls on the beautiful Caribbean island of St. Lucia. There are plenty of opportunities to take your healthy adventure off-land too, on a water sports holiday where you can see the marine life up close during scuba diving and snorkelling sessions, as well as getting an adrenaline rush whilst battling the fierce river rapids and water skiing. To achieve a healthy balance of the mind and body, also embrace a calming meditation retreat with Pilates, hatha and Ashtanga yoga to revitalise your mental and physical strength.

More Information: View The BodyHoliday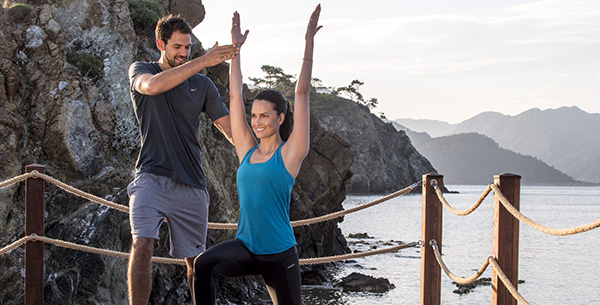 Venture to the fragrant pine forests and sparkling waters of the Mediterranean for a vibrant family activity holiday with plenty of exciting opportunities for your kids to get active at the Teenage Club including fishing, air hockey and table tennis. Whilst your kids are making new friends, you can work up a sweat with circuit training and spinning classes. Embrace the natural environment and take to the elements with beach bootcamp sessions, nature walks and a bicycle tour. Make the most of your fitness holiday as a family with fun group classes including basketball and beach volleyball to get you fighting fit together.

More Information: View D-Hotel Maris
Talk to one of our Travel Specialists on 0203 397 8891 or contact us here to discuss tailor-making your perfect fitness holiday to take you back to nature.